Nurse Sculpture Details:
This bronze nurse sculpture vividly expresses the image of Florence Nightingale. Florence Nightingale stands on a high marble pedestal. Her great contribution touched us deeply. Nursing has many beautiful meanings in our minds. The bronze Florence Nightingale nurse sculpture is a beautiful female.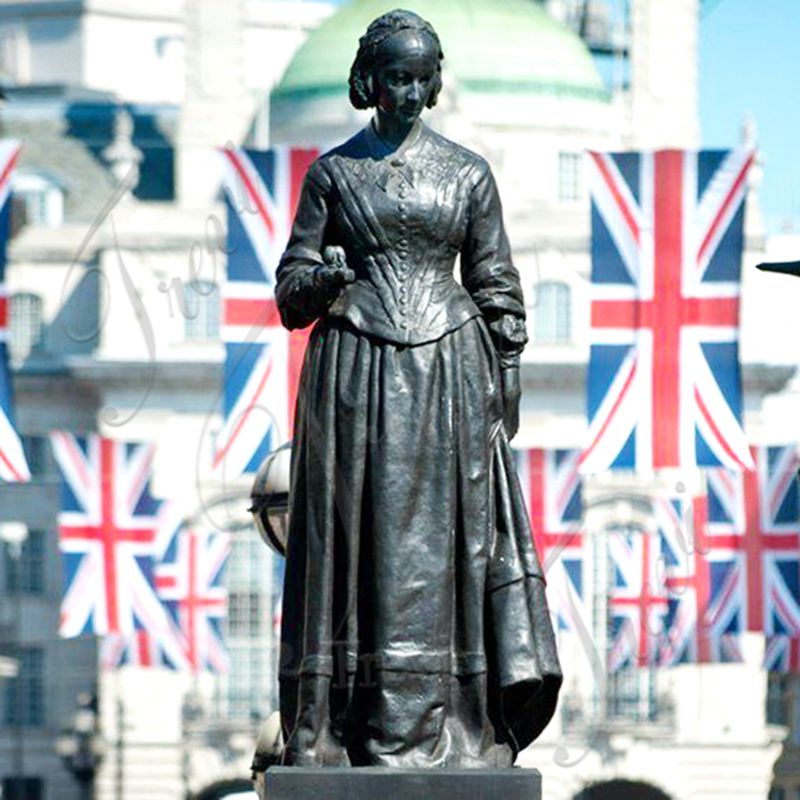 She was wearing a heavy skirt and was very dignified. She lowered her head slightly as if caring about the sick people. Customized nurse sculpture at Trevi Bronze corner sculpture is your best choice. Our artists are extremely demanding about their work. In particular, the casting of famous figures strives to restore 100% of all the details of the sculpture.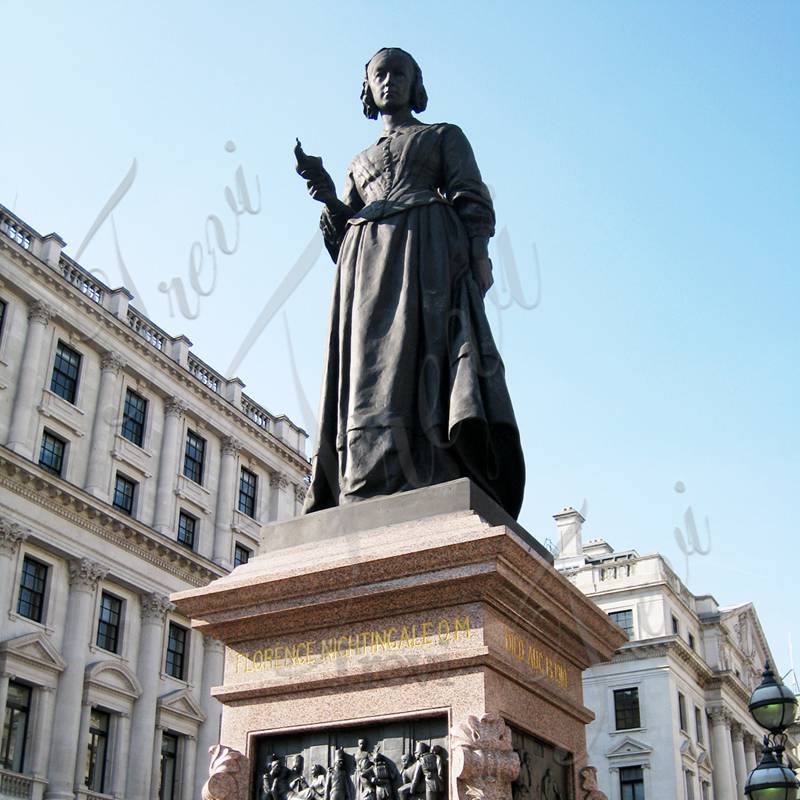 Who is Florence Nightingale?
Florence Nightingale is the head nurse at London Mercy Hospital. Moreover, she vigorously fought for the British military to open hospitals in the field to provide medical care for soldiers. In addition, she analyzed mountains of military archives. Therefore, Florence Nightingale pointed out that in the Crimean War, the cause of British deaths was infection outside the battlefield.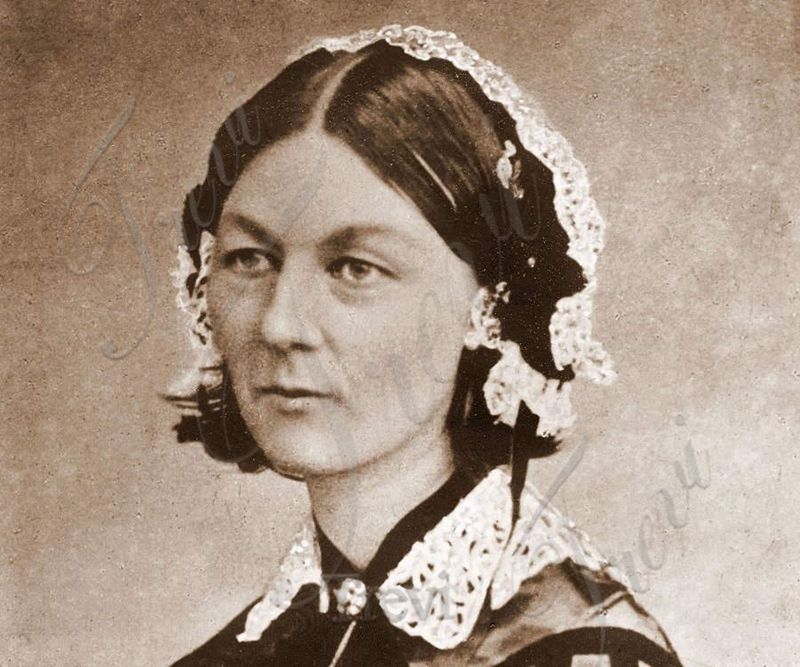 And, soldiers die from their wounds without proper care after being wounded on the battlefield. There is no doubt that not many people actually die on the battlefield. She also used circular diagrams to illustrate these data. Florence Nightingale is known as the "Angel of Crimea" or "Angel with the Lantern".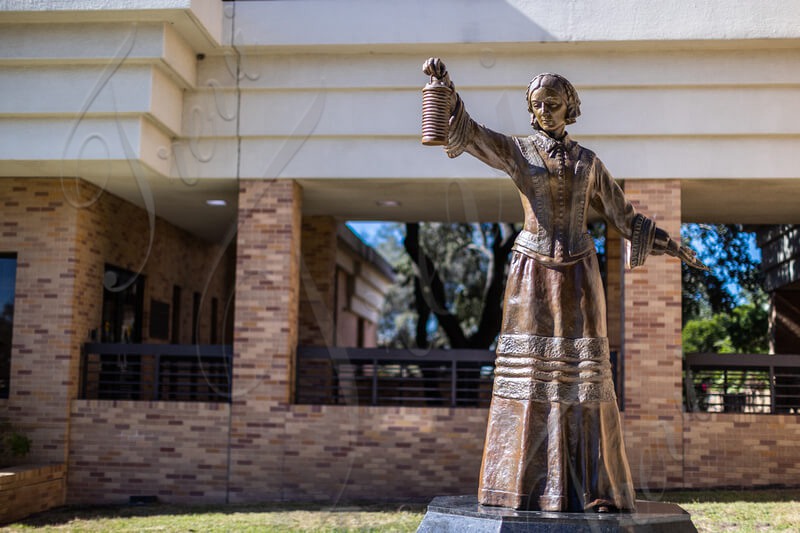 Professional Casting Artist:
Trevi has excellent professional casting artists. First of all, we use bronze as the main raw material. Therefore, the quality of our bronze figure sculptures is very solid. Additionally, our artists are proficient in the lost wax method. Bronze famous sculptures have been cast by the lost wax method for thousands of years.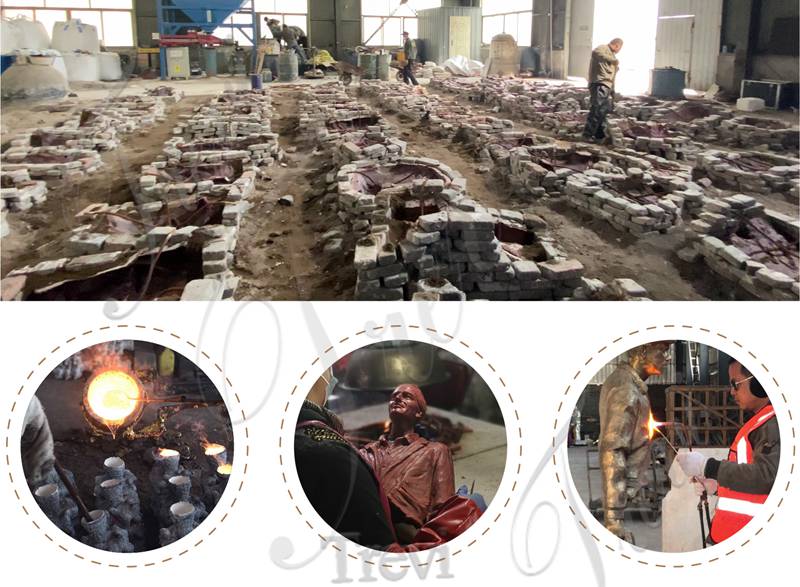 Trevi's artists inherit the techniques of their predecessors and continue to improve them. Therefore, ours is the leader in bronze figure sculpture. In casting figure sculptures, we always insist on excellent quality and exquisite appearance. Trevi's bronze nurse sculpture would definitely satisfy you.
Locations Where Could be Decorated:
First, people would choose to place nurse sculptures in large public hospitals. Secondly, some monumental medical museums would also have nurse sculptures. In addition, bronze sculptures of famous figures are generally placed in scenic spots, and tourists often take pictures around the sculptures.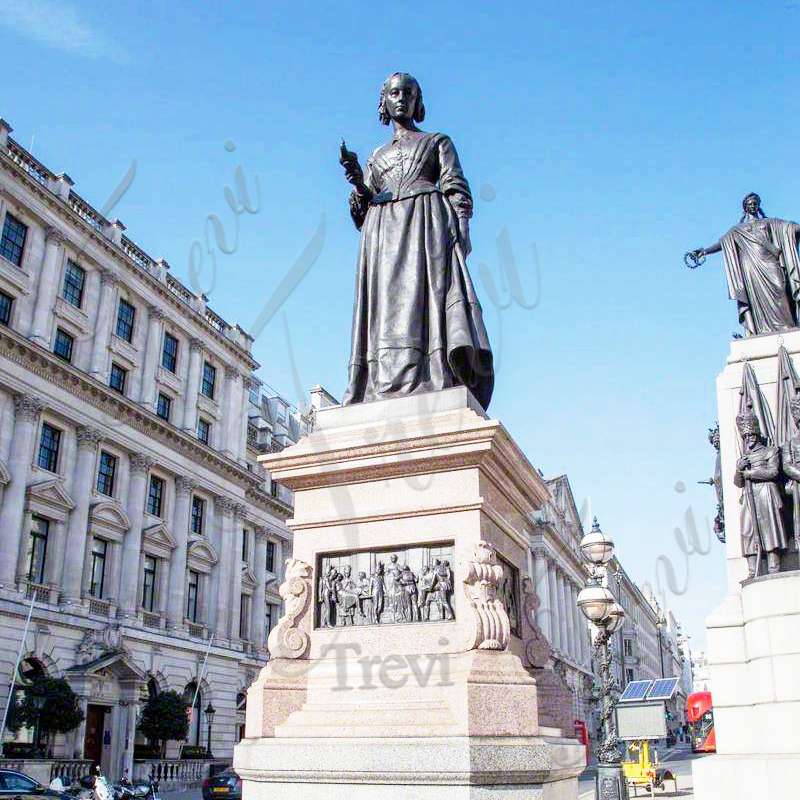 Then these famous figure sculptures would become a beautiful scenery line in various scenic spots. Sometimes, bronze figure sculptures are also placed in the park for decoration and beautification of the park. Because of its appearance, it increases the landscape of the park and enriches the connotation of the park. Moreover, there are bronze figure sculptures placed on the square, which mainly reflect the trend of history and times and the ideal aspirations of the people.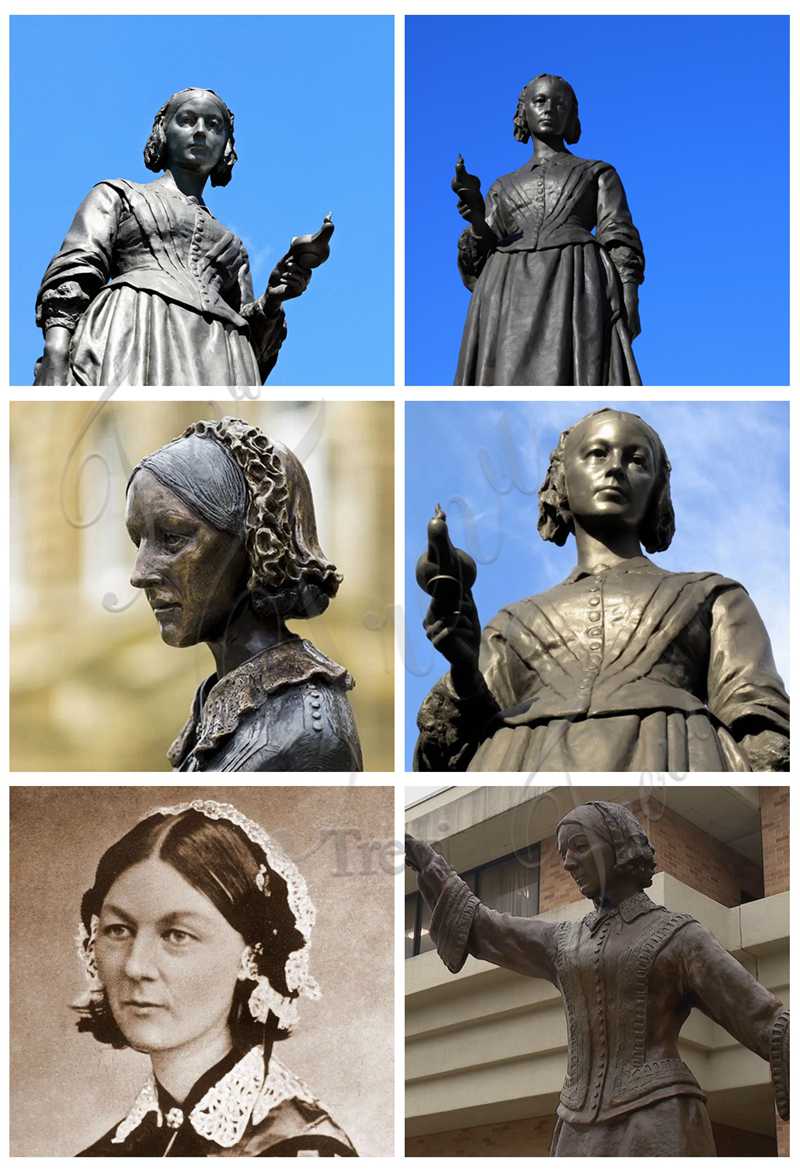 Then if you want a bronze famous figure sculpture please feel free to contact us. Trevi would cast a realistic Florence Nightingale sculpture for you.