Description of Bronco Buster Statue:
The Bronco Buster statue shows an untamed mustang in the first seconds of its life as a riding horse, with a cowboy on its back whose one hand grabs the mane and the reins. While the other hand cracks a whip through the air, the cowboy tries to stay on the bucking horse. Now Bronco Buster is a landmark sculpture in Civic Center.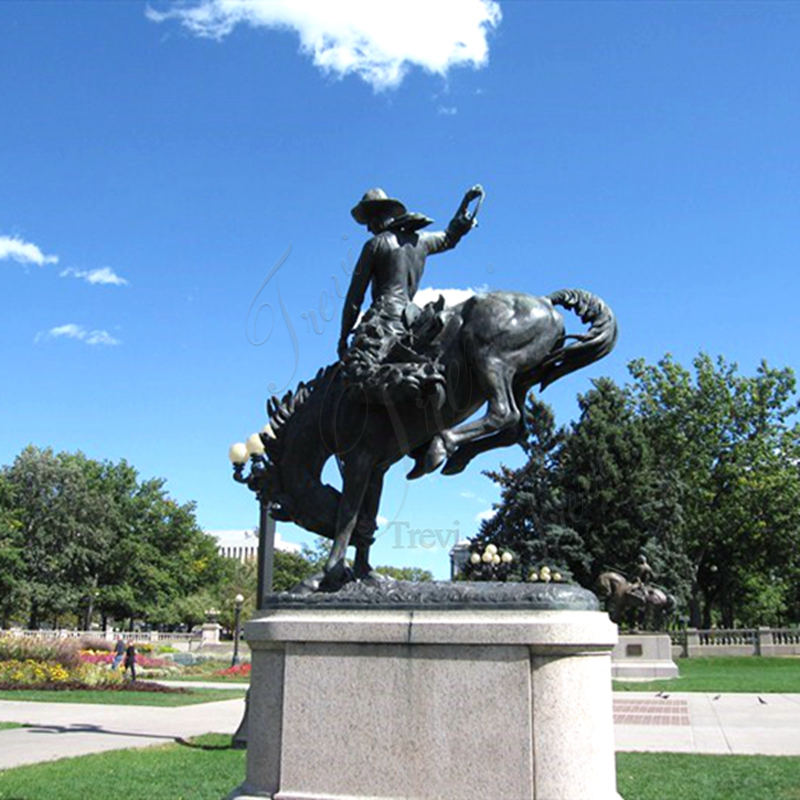 Charms of The Mustang Statue:
Remington became well known for his ability to capture the frontier spirit of Americans settling in the west. "The Bronco Buster,"could really fit and show the most realistic scene of a cowboy taming a wild horse. It became the most popular American bronze sculpture of the 19th century and is still admired today.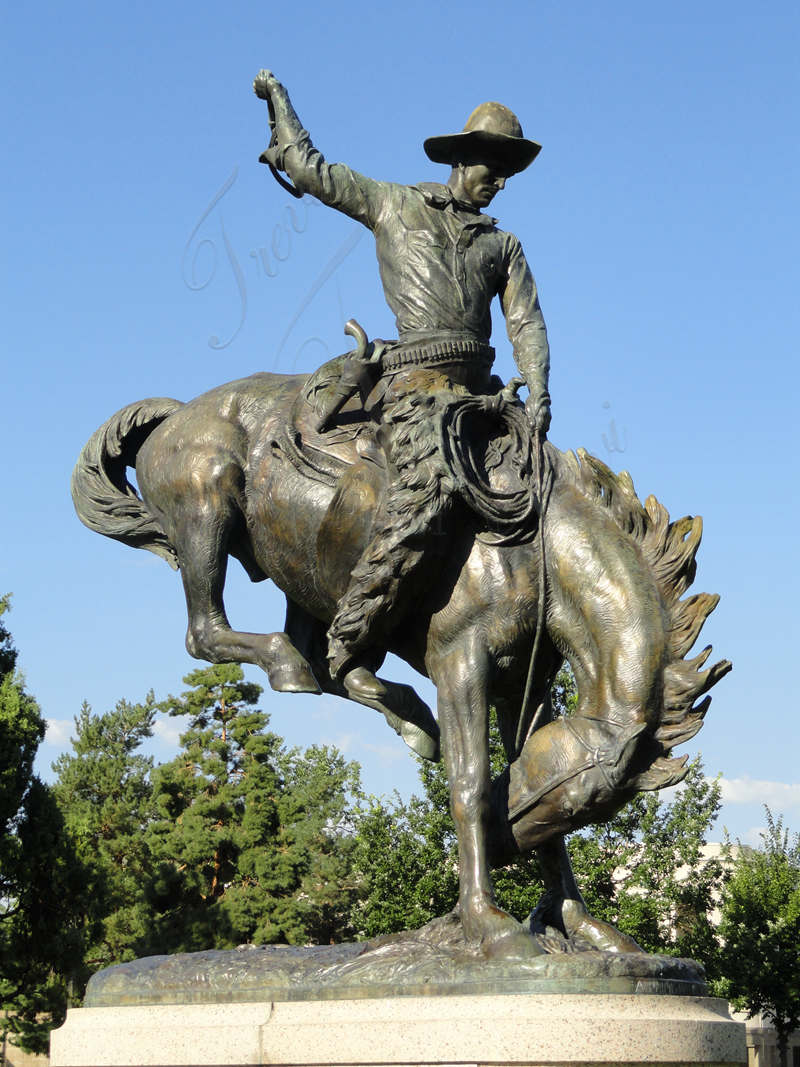 Other Bronze Horse Sculptures:
Horses are one of the most heroic animals. From ancient times to the present, it has been with people and is a trusted and close friend of people. The horse sculptures we produce could show either the wild side or the applied side. Almost every sculpture is worth collecting for those who love them.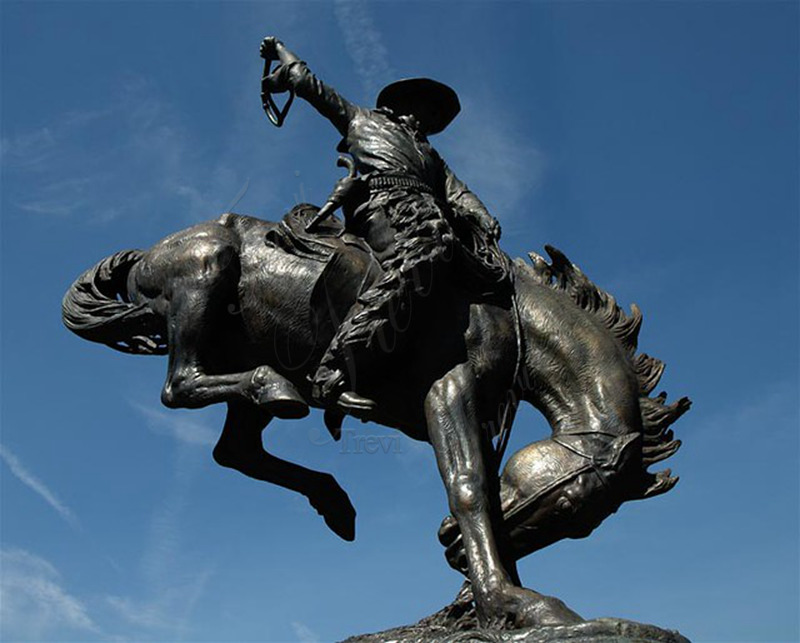 Reasons to Choose Trevi:
As a professional bronze sculpture supplier, Trevi has formal and professional operation workshops and casting artists. A complete set of casting processes results in exquisite bronze statues.
The unique chemical coloring could reach the level of the original Mustang statue. Make the statue realistic and beautiful, vivid and real.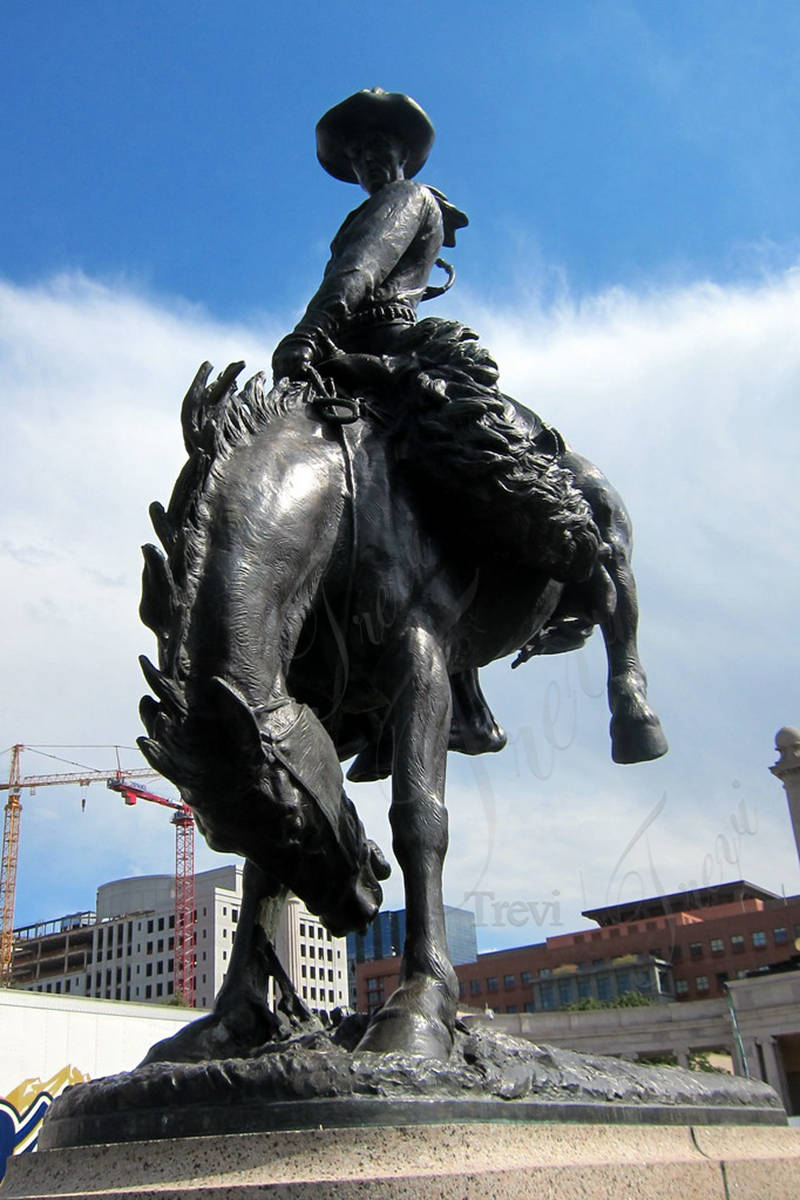 3. Quality first and reasonable price. Who doesn't want to buy a good item at a good price? Come to trevi, we could help you make it happen.
4. Free full insurance. While ensuring the safety of the sculpture, it also protects the interests of customers.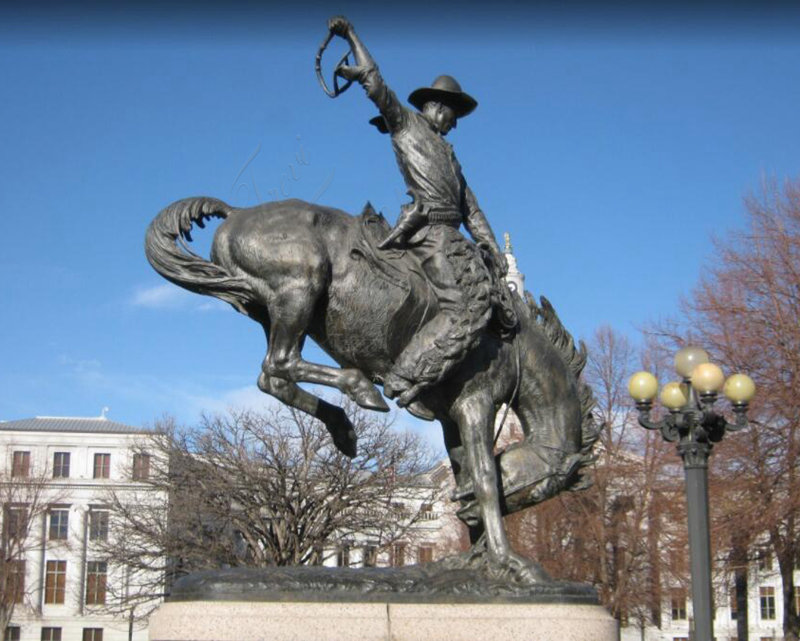 Welcome to trevi and start your new journey of Bronze Mustang Sculpture.
Below is the contact information for each of our platforms. You could choose one to learn more about sculpture.