This is a bronze jaguar statue that truly fully demonstrates the jaguar. This life-size jaguar statue perfectly shows the jaguar's large head, wide face, thick chest, stout body, plump muscles, and short limbs. The features and details are very vivid. A very vivid and realistic weekly newspaper appears in front of people in this way. If you decorate such a statue in your outdoor garden or other campuses, squares, or some other places. Such sculptures would add a touch of wildness to your place, allowing people to experience different visual effects.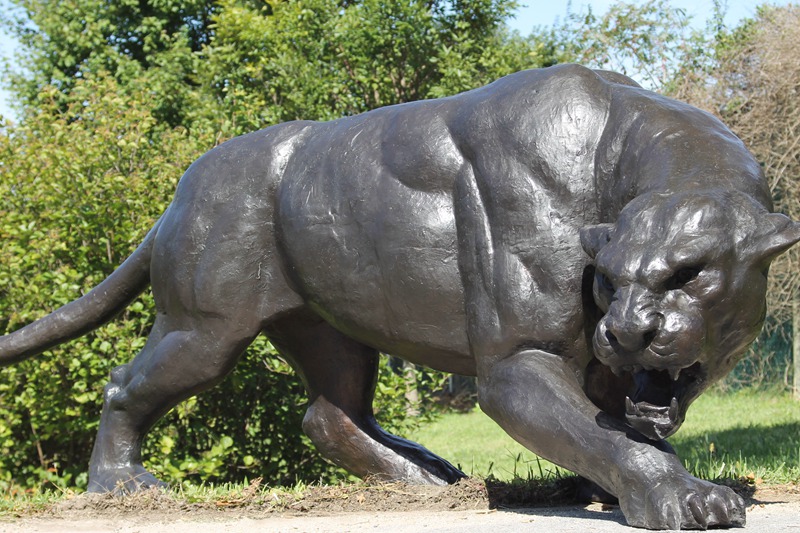 The Fit Between Jaguar and the Campus is Very High:
A heroic bronze jaguar statue like this fits very well with the campus. There are many university campuses decorated with such jaguar statues. They symbolize strength and positivity. They are also very popular among people and students on campus. Favorite. Of course, in addition to Jaguar, there are other brave statues, such as tigers and lions, which are also very popular with campus culture.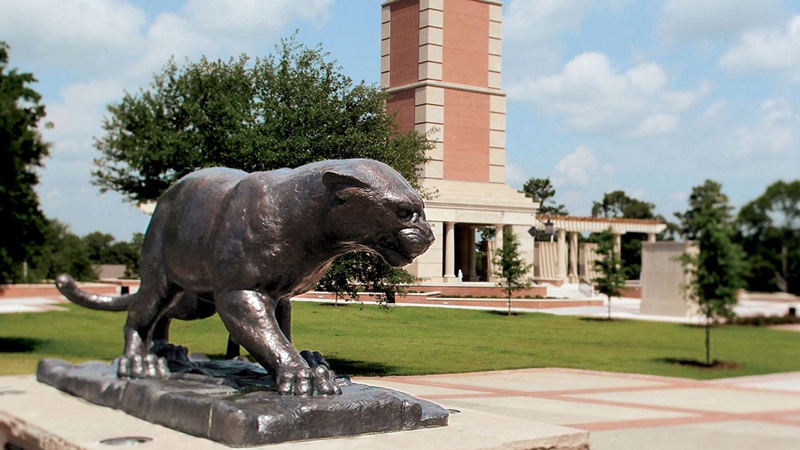 Advantages of Trevi:
As a professional sculpture production factory, Trevi has a professional copper casting factory. Our top masters cast this life-size jaguar statue using the traditional lost wax method. Therefore, every detail in the sculpture is preserved vividly. In the process of making this jaguar sculpture, we would replace the original ammonia water technology with silica sol technology. Therefore, our jaguar statue would not develop white spots and would serve you for many years and become a permanent treasure for your family.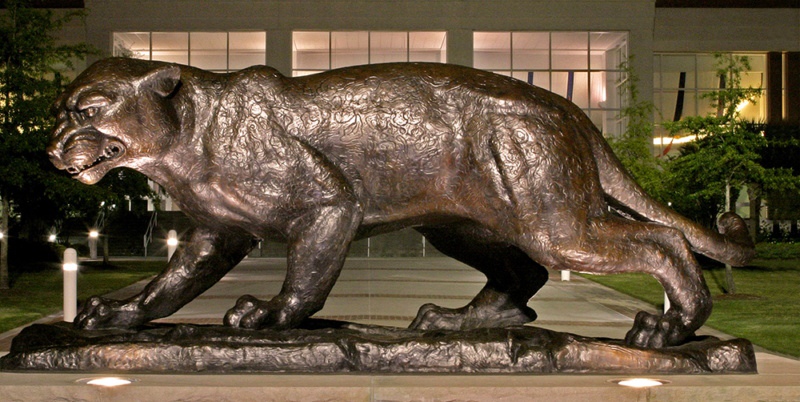 Trevi has been engaged in sculpture export for many years and has rich experience in sculpture export. To ensure that this life-size jaguar statue would not be damaged during shipping, we would use the most professional packing method to pack your jaguar statue. The outer packaging wooden box with a thickness of more than 3cm could effectively prevent external impact. There are enough shockproof sponges and foams inside to protect every corner of the sculpture, plus enough wood blocks the support the sculpture. Your sculpture won't shake easily and the corners won't get damaged. Therefore, you could rest assured that your sculpture would be delivered to you in perfect condition.
We also have many other various bronze animal statues suitable for the campus, or some other custom bronze statues, if you are interested in this statue, you could contact us at any time to get any information you want.