This giant bronze figure statue shows two naked men performing an act for a moment. The artist uses this momentary movement to create the most perfect state of the human body. The undulating muscles of the human body captured by solid bronze, and the flickering expressions and emotions of the characters projected on the faces are all the charm of sculpture art.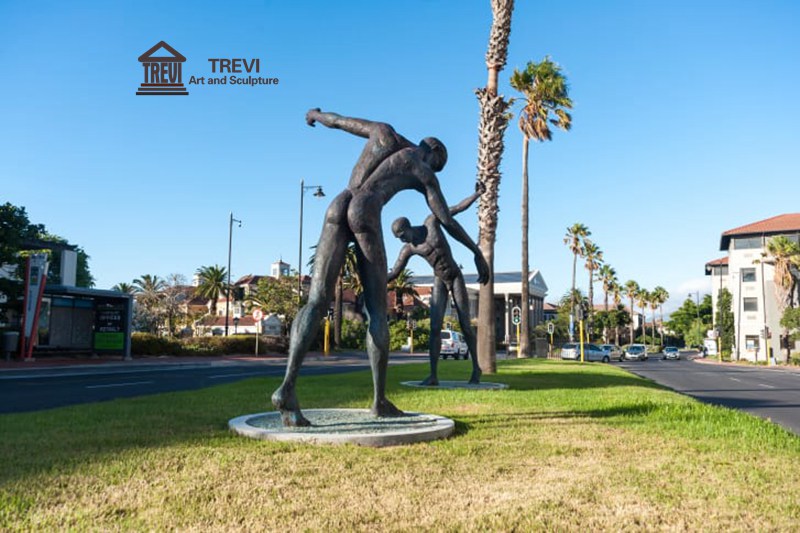 The Art Charm of Bronze Figure Statues:
Through this group of simple bronze figure sculptures, we could easily feel the sculptures and the emotions the sculpture creators wanted to express.
The stretched arms and legs half off the ground of the character shows the dynamic moment of the character. Therefore, we could feel the mysterious illusion of life and movement brought to us by this kind of sculpture. This could make us have a love and passion for life and sports, and cherish life even more.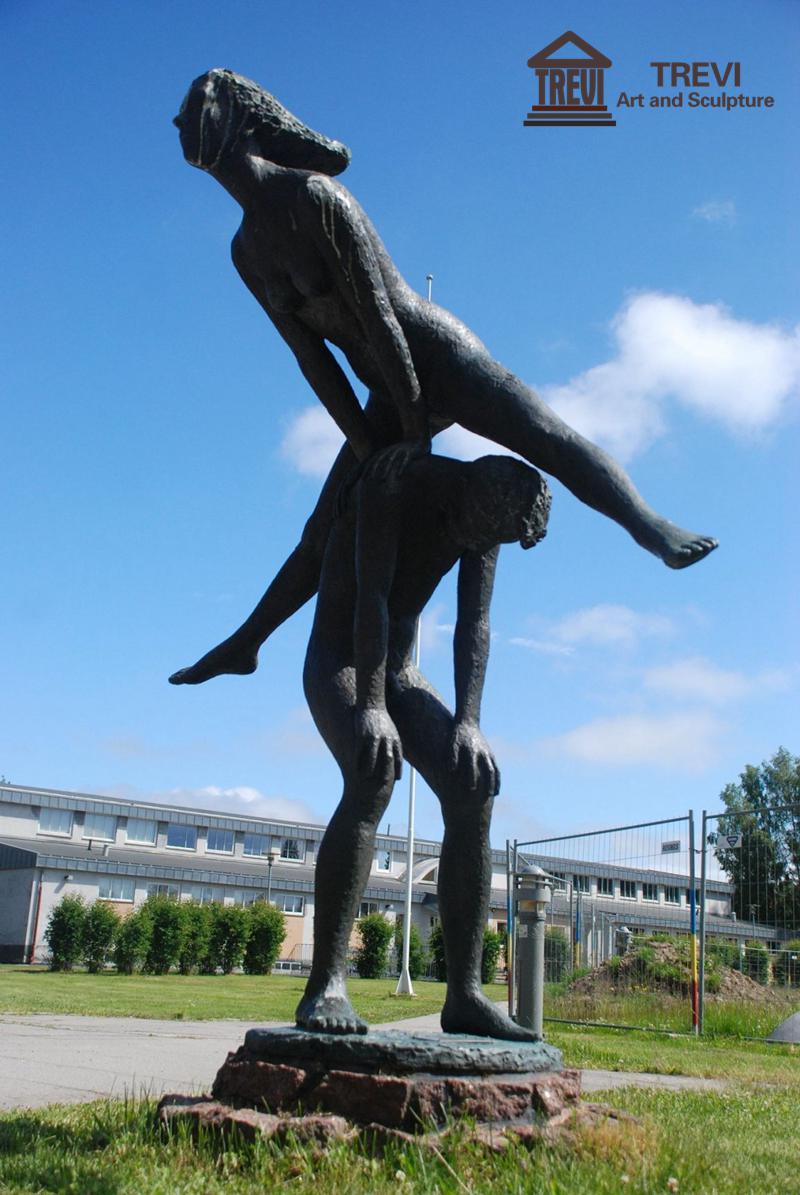 Suitable Places for Placing Bronze Figure Statues:
Bronze figure statues are static works of art. It neutralizes the ever-changing and fluid crowd, and thus produces harmony.
You could place our bronze figure statues in the park. The static bronze statue would create a romantic, warm, leisurely, and comfortable relaxing environment for people together with the natural scenery. This kind of environment could make people temporarily forget the fatigue of the day, and enjoy the beautiful life of this moment quietly.
In addition, the community is also very suitable for placing bronze figure statues. Community is the place where people live and communicate most intensively. People drink tea, chat and live here. A bronze figure would enrich people's daily life, which may be monotonous or hectic. Moreover, it could also make the community more warm and happy.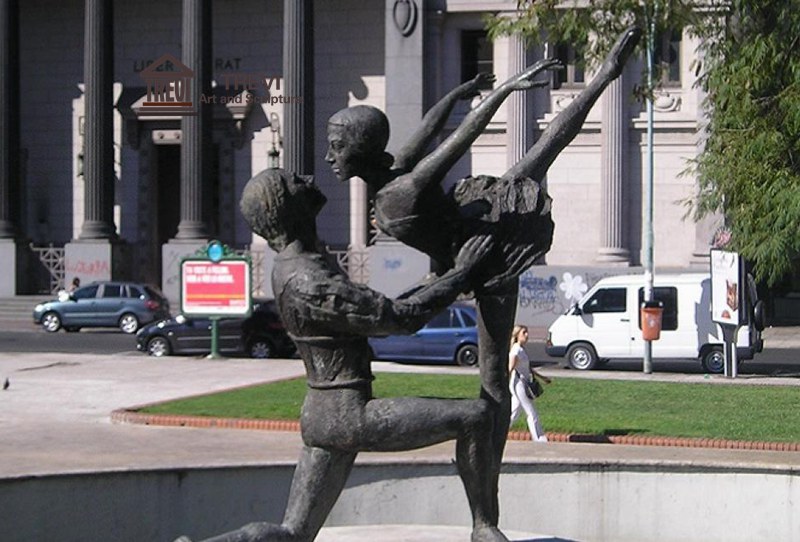 Further Creative Possibilities for Bronze Art:
It is often said that art comes from life. Indeed, the artist created bronze figure sculptures based on his observed life. Everything could be created.
Dancing ballet dancers show the most perfect dance posture. The joy brought by leapfrog games… Any picture that you think is meaningful could be presented by the artist.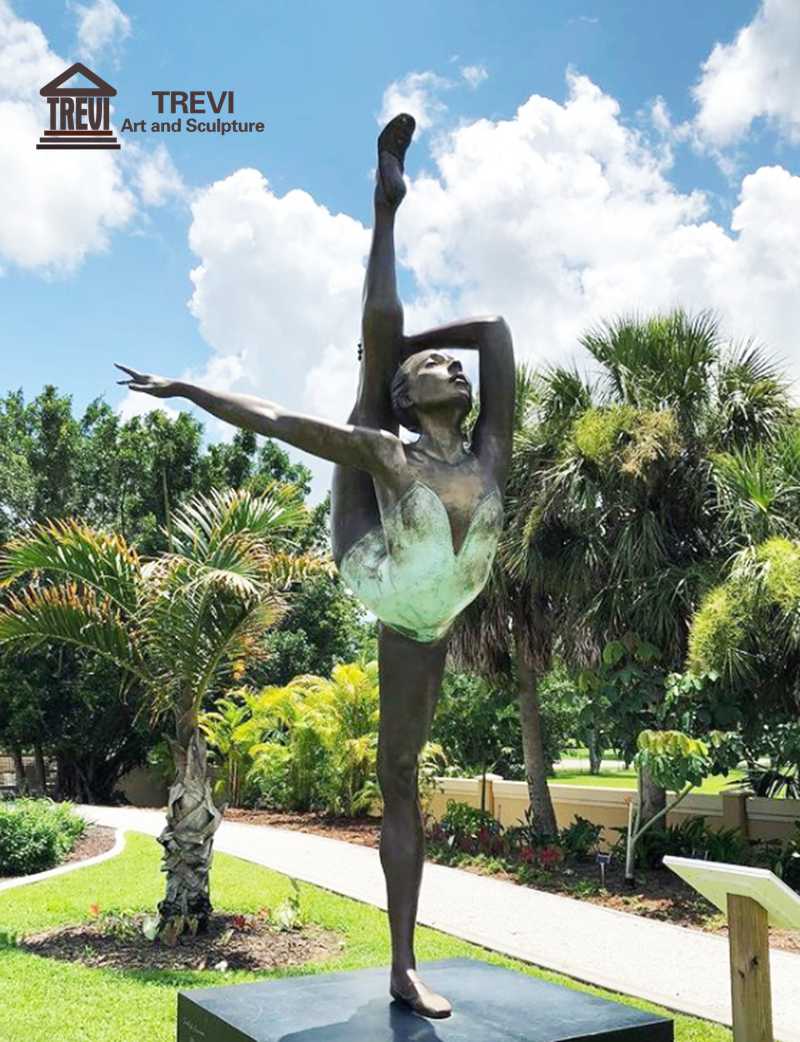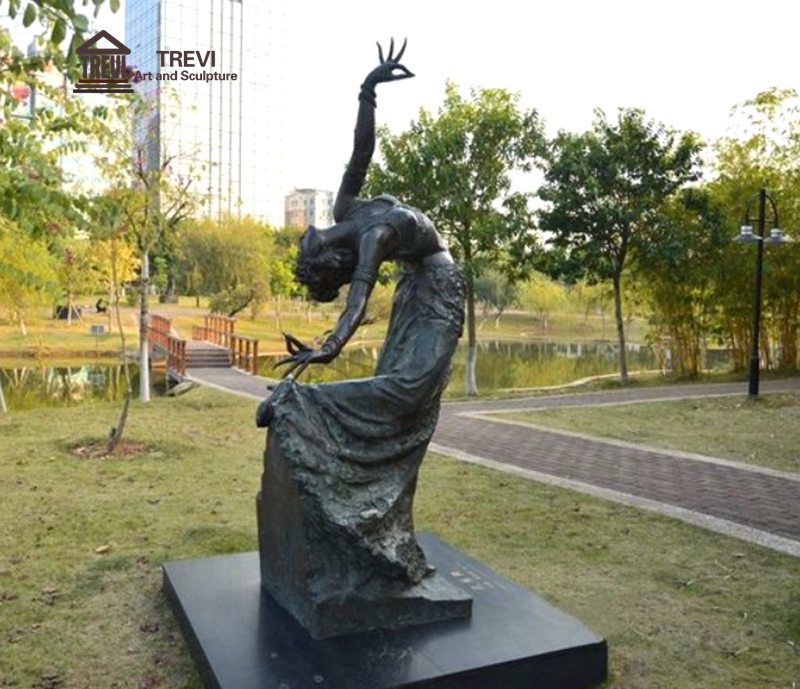 Therefore, if you also want to leave the beauty of a certain moment forever, you could choose bronze sculpture. We could artistically recreate it to make your memory even better.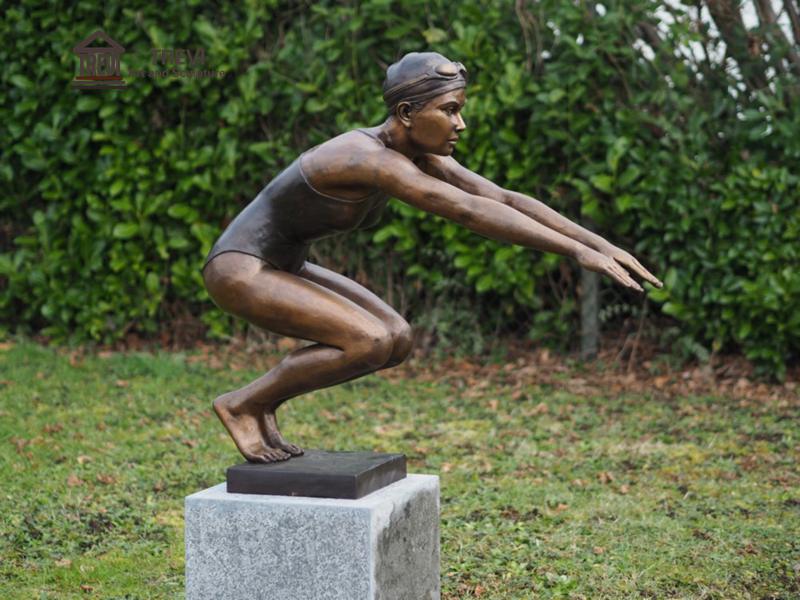 Trevi has professional skills in bronze casting and is able to create the best-looking and highest-quality bronze figure sculptures. Welcome to contact us for custom bronze sculpture artwork.