This is Trevi's white marble Virgin Mary statue. The absolute strength of the Trevi factory could be seen in the fine carving craftsmanship of the Virgin Mary.
Our factory has been committed to pure hand-carving technology. So all the details of Mary's sculpture are hand-carved by our professional artists.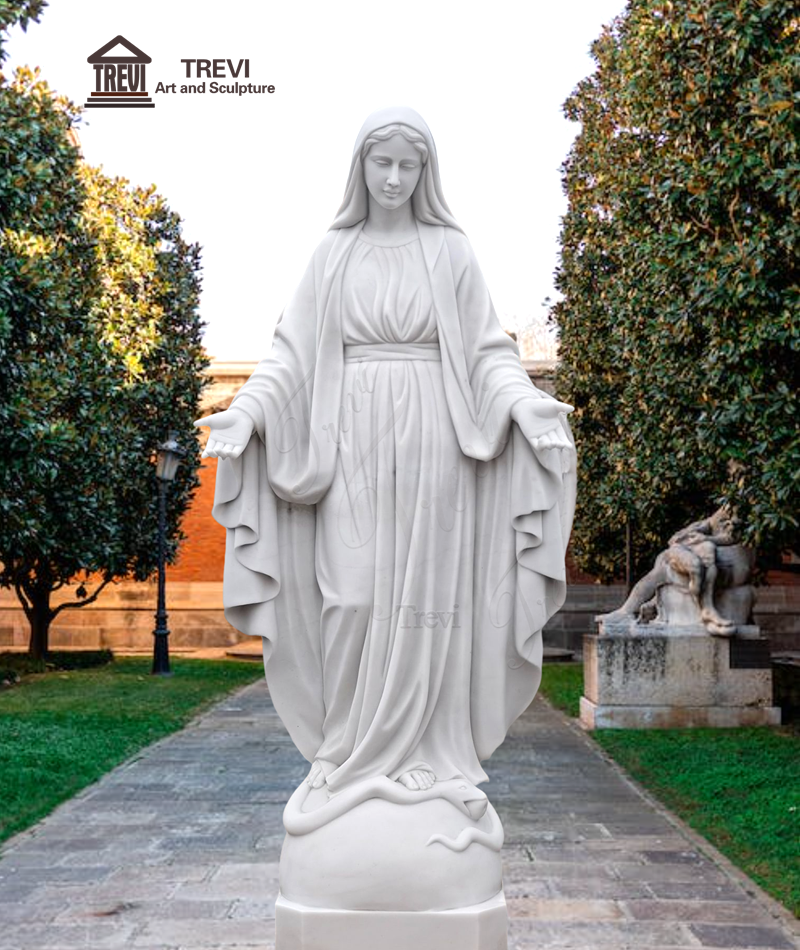 Undoubtedly, all the details of our sculptures are so vivid. And, the most unique feature of our artists is our reverence for Catholic figure sculptures.
Therefore, our marble religious statues are always fine carving. Virgin mary's facial expression is vivid and lively.
Excellent Catholic Artists:
Trevi has been engaged in marble carving for more than 40 years and has a strong team of artists.
Our artists focus on Catholic knowledge to ensure more accurate Catholic sculpture and church products for our clients. And our carving artists have learned carving techniques since childhood, so they have rich experience in sculpture.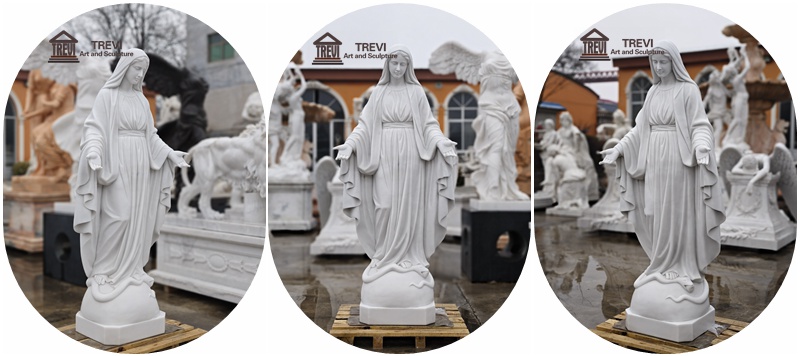 More Catholic Sculpture Designs:
Religious statues in the garden are a beautiful addition to any Catholic church or home garden. Religious outdoor statues are not only beautiful but could greatly encourage people to live a life of faith and love. So you could choose from our thousands of quality Catholic outdoor statues.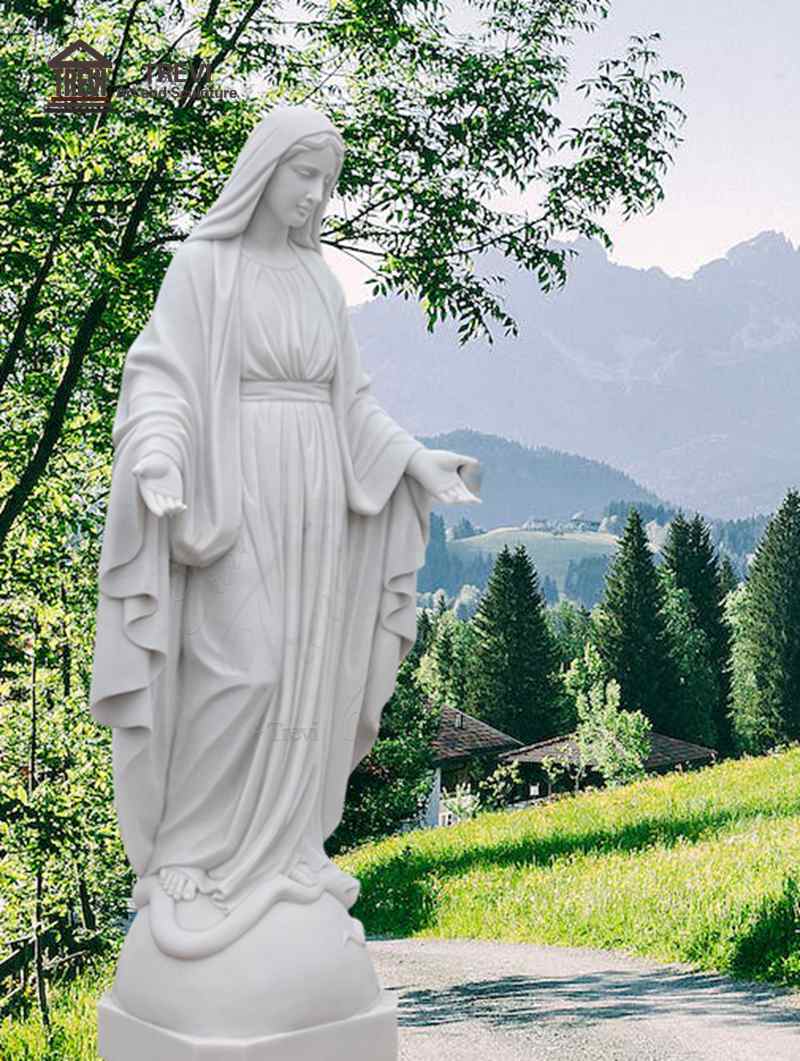 Such as the Virgin Mary sculpture, Fatima Virgin sculpture, Lourdes Virgin sculpture, Jesus sculpture, Saint sculpture, etc. All in all, no matter your gardening style, here you would find a religious garden statue that would look great in your Catholic garden.
Status of the Virgin Mary in the Catholic Church:
The Catholic Church believes that Mary was sent into this world for the birth of Jesus. So she is innocent, unlike other mortals. The Catholic Church, therefore, considers the Virgin Mary to be a mediator saint after her ascension. Our Lady could pray for forgiveness on behalf of others.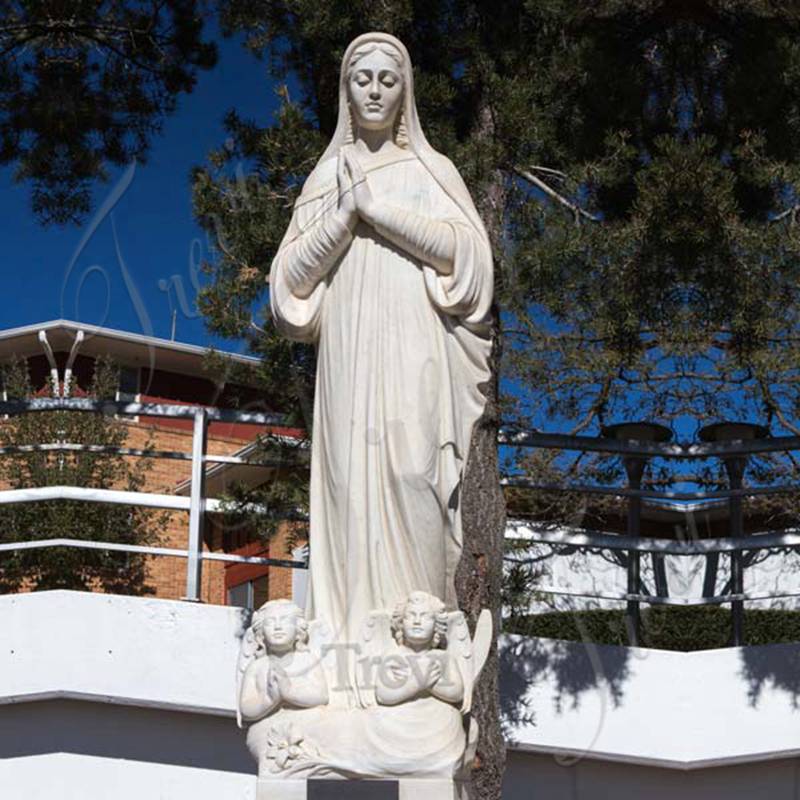 Theologian Ludwig Otter considered the Virgin Mary to be the representative of human obedience. Eve is the opposite symbol. He also believes that the story of the wedding reception in Ghana could support the idea of Mary's intercession. Therefore, many church parks would choose a statue of the Virgin. This would provide believers with a quiet place to pray.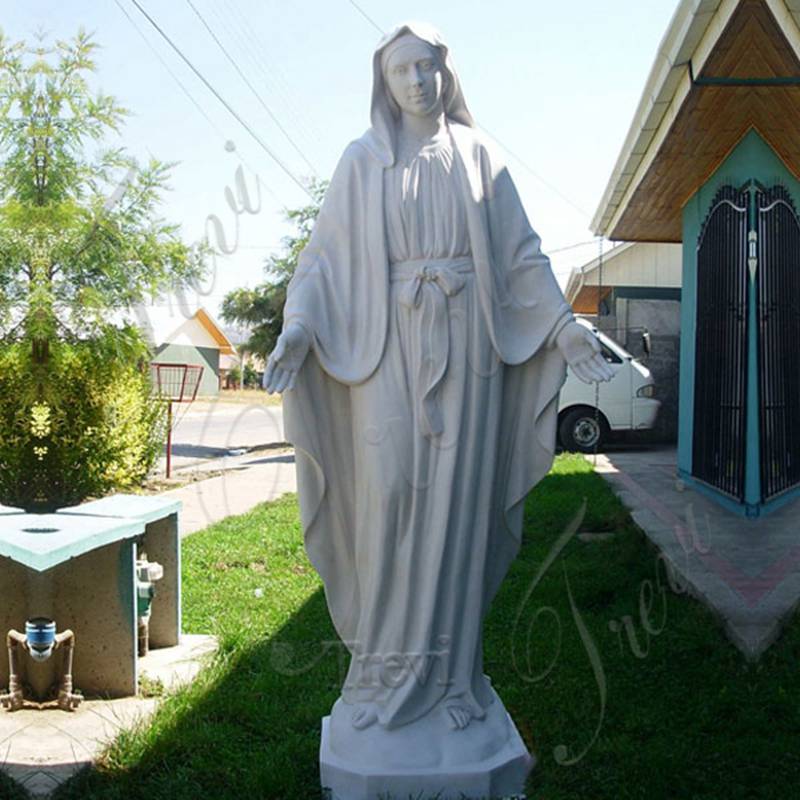 Trevi Art Sculpture is a professional marble carving factory of marble religious statues. So our church marble statue of the Virgin Mary could serve as the most exquisite outdoor sculpture for many years.
Please feel free to contact us for the marble virgin Mary statue more information.