The Three Graces Statue Introduction:
The famous marble The Three Graces Statue is the work of the artist, Antonio Cordova. After carefully studying its characteristics, Trevi's artists re-presented it to friends who loved it. We use natural marble as its raw material, which endows this sculpture with more mysterious colors and characteristics. The pure white color makes the three goddesses extraordinarily charming and elegant. When you use it to decorate the interior, an elegant sense of art emerges spontaneously.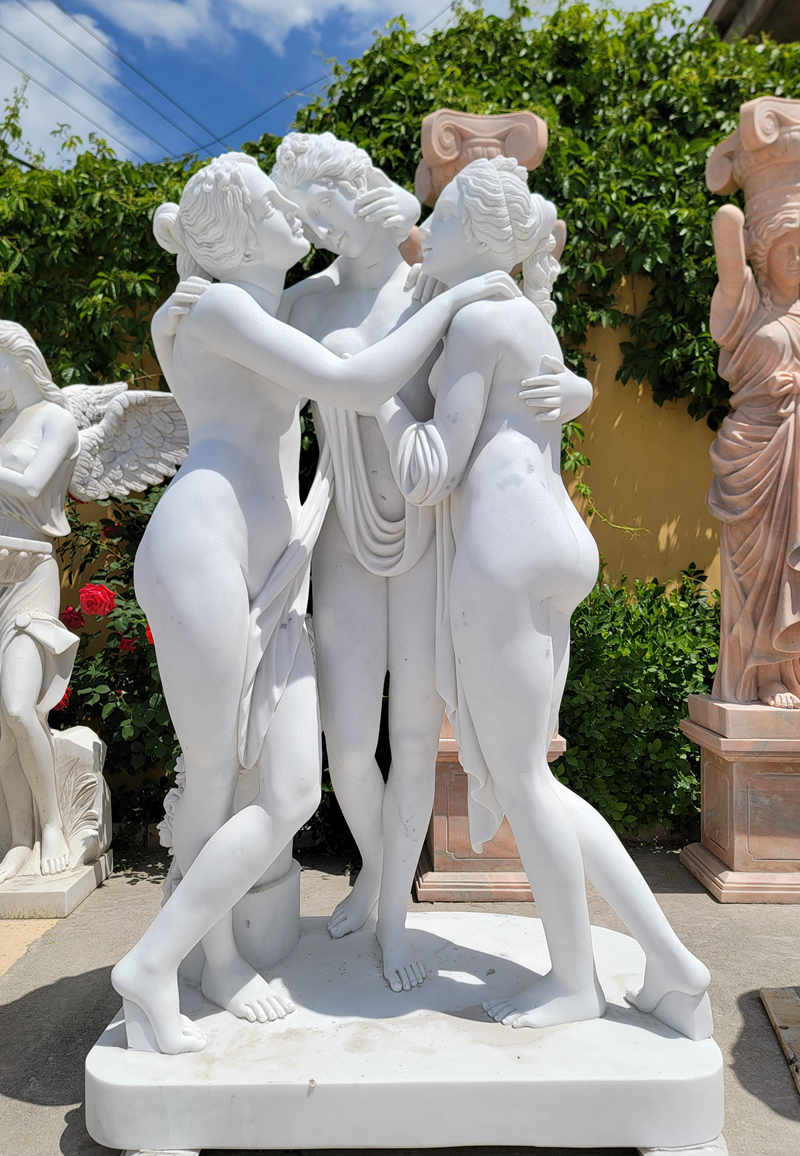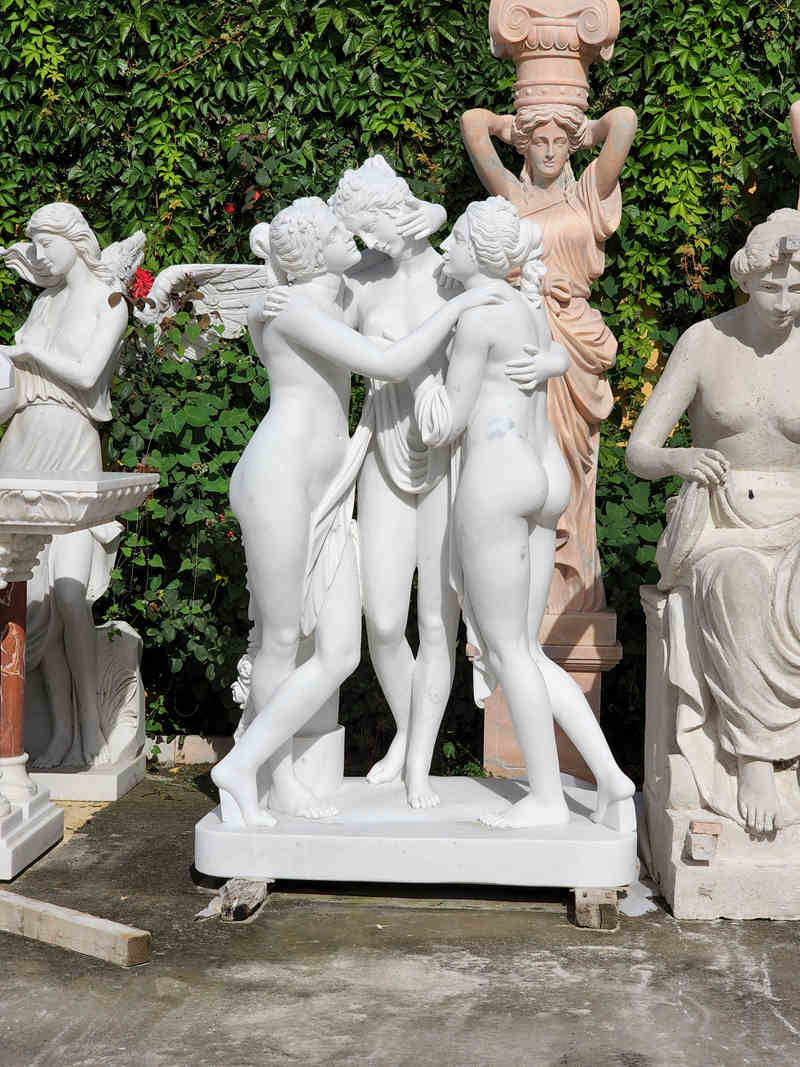 Unique Advantages of Natural Marble:
Trevi used Grade A natural marble as the raw material for this famous statue of The Three Graces Statue. The pure white-like jade fully shows the charming temperament of the three goddesses. Through these pictures, you must also feel the praise and love for it in my words. Another advantage of natural marble is its long-term preservation value. It could accompany you for a long time and still maintain its original charm.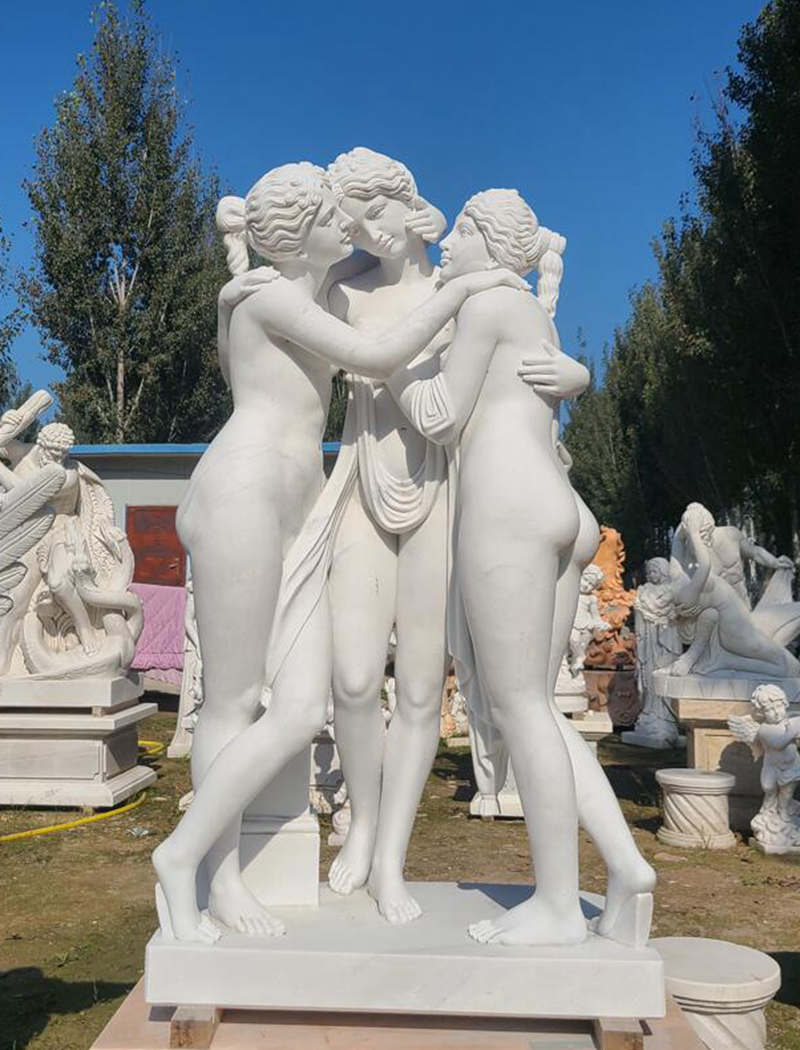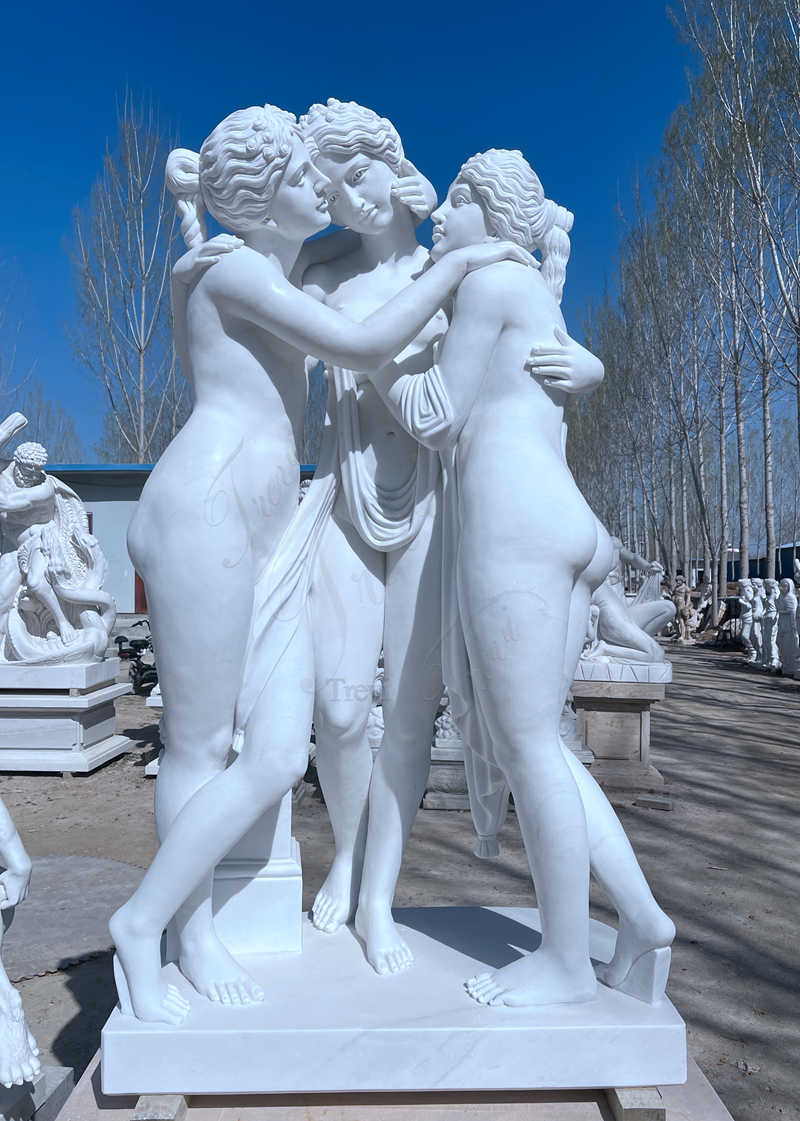 Other Works of The Original Author:
The famous artist Antonio Couldova has always been revered by people. Each of its marble sculptures is a boutique. In addition to The Three Graces Statue marble statue, we have also sculpted its creation, the Psyche Revived by Cupid's Kiss statue. Likewise, this sculpture is also carved from natural marble. Each piece is a tribute to art!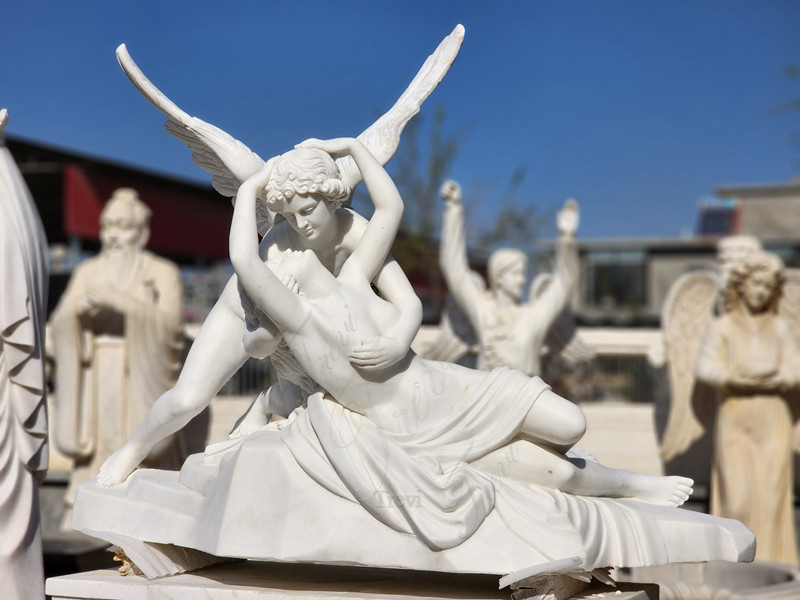 Contact Us Now!
Trevi has 39 years of experience in marble sculpture. We could help you carve various famous marble figure sculptures. If you are an artist, we could also help you process your marble sculpture artwork. Please trust us, we could guarantee the quality of your marble sculpture. At the same time, our price is also very good. So, if you are interested, please contact us.