Sports Statue Description:
Our bronze sports statue depicts a man sprinting while holding a rugby. The vivid expression and body movements that fit the real state make this sculpture extraordinarily attractive. The pretty and even patina also adds a pop of color to it. Seeing it creates an almost immersive feeling. Perhaps this is the charm of sculpture art.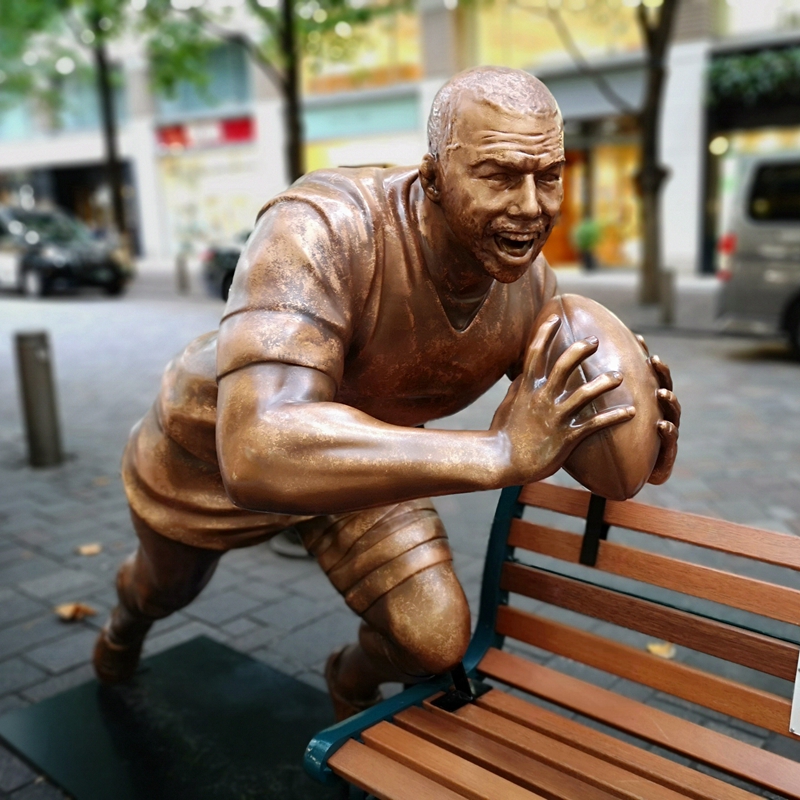 Sportsmanship:
It is said that people who love sports and are good at sports are born with a kind of vitality. No matter what kind of athlete they are, they are promoting and demonstrating the spirit of the sport. They walk the walk to show people in the world the spirit of perseverance, positivity, and the free spirit of daring to fight.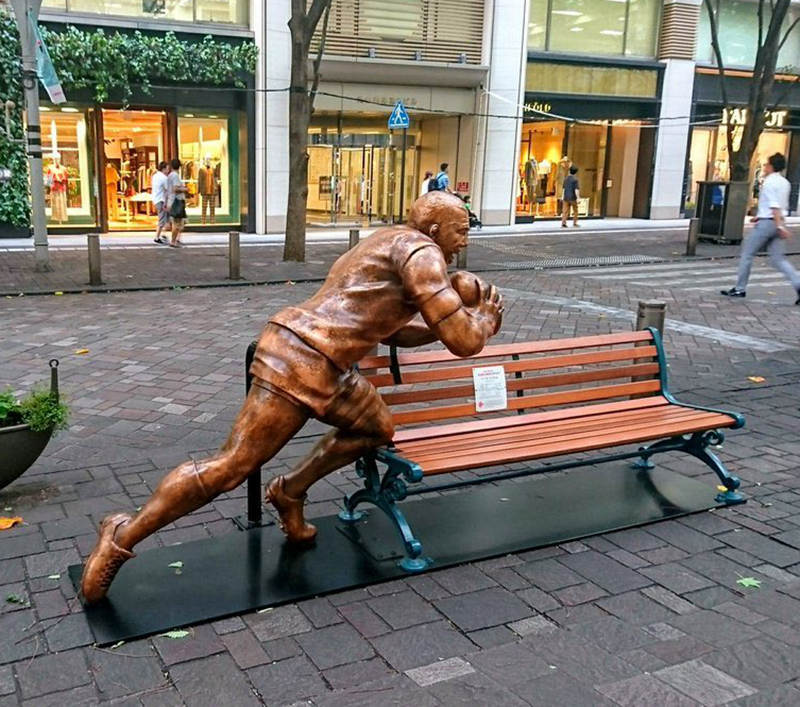 High-Quality Bronze:
Trevi's Bronze Sports Statue is made from high-quality raw materials — 80% bronze and 20% rare substances. The combination of these two materials would give the bronze statue both hardness and beauty. And this also guarantees a long service life for our bronze rugby sculptures. It doesn't require you to spend extra time on regular maintenance, just a simple scrubbing when you remember.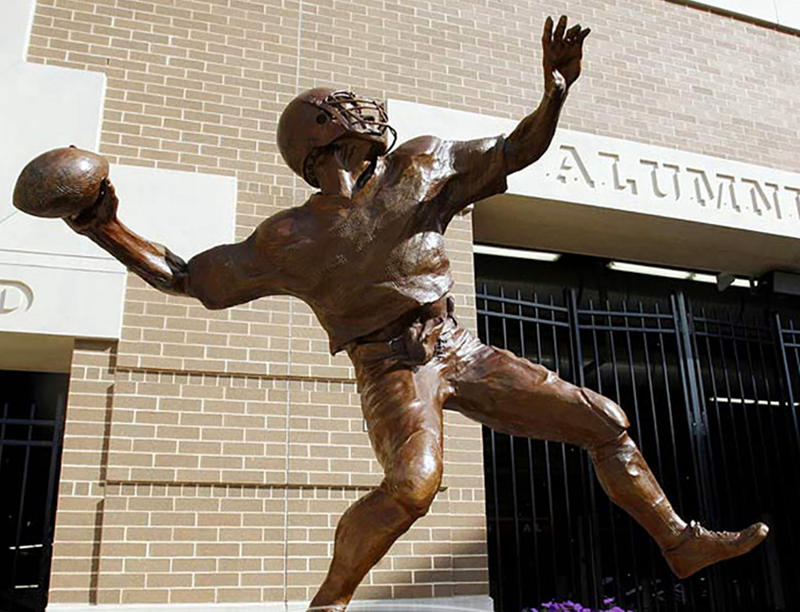 Pretty Patina:
After seeing these photos of the sculpture, I believe you are also attracted by its beautiful appearance. And the most obvious is of course its patina. This is what we get from chemical treatment. The patina obtained in this way would not fade easily, and the patina transitions between different parts and levels are natural, showing the most authentic state.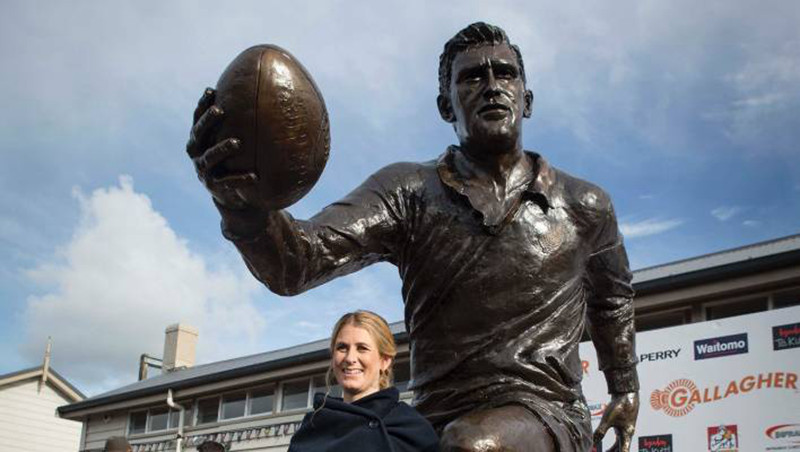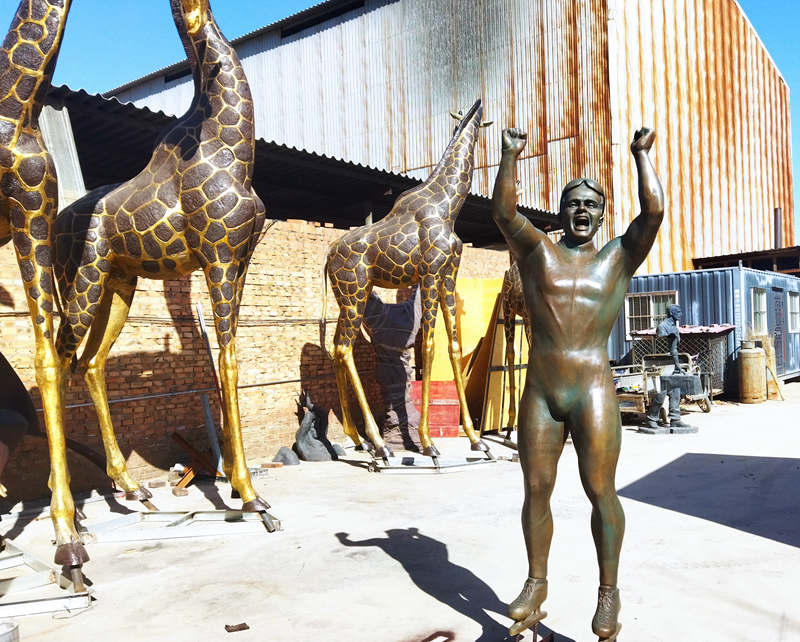 We also provide customized services for real people. We could meet any of your needs. So, welcome to contact us and start friendly cooperation between us.