This life-size military memorial statue was made in honor of Army Specialist John G. Borbonus.
With no regard for his own safety, he held his ground and opened fire on explosive-laden vehicles that invaded the patrol base. His bravery and heroism saved the lives of many soldiers.
Trevi would use the best bronze as its raw material to keep its tall image in people's hearts for a longer time.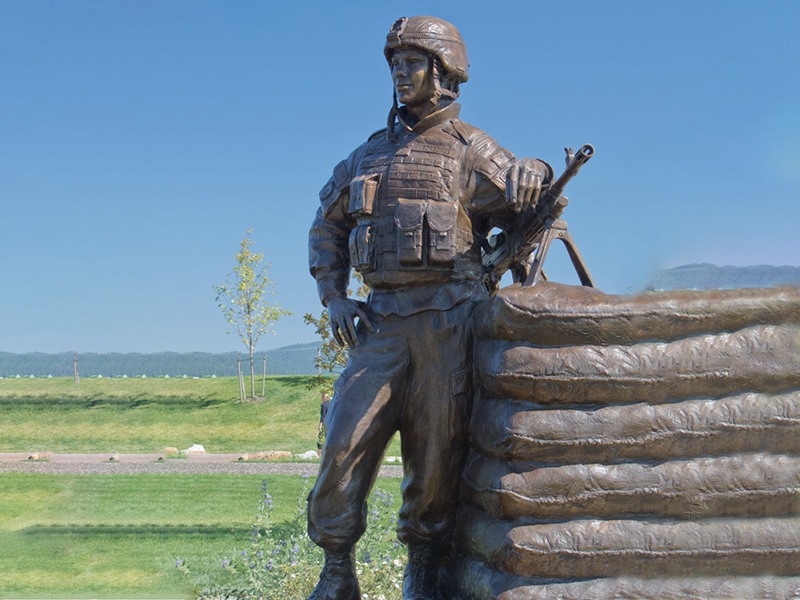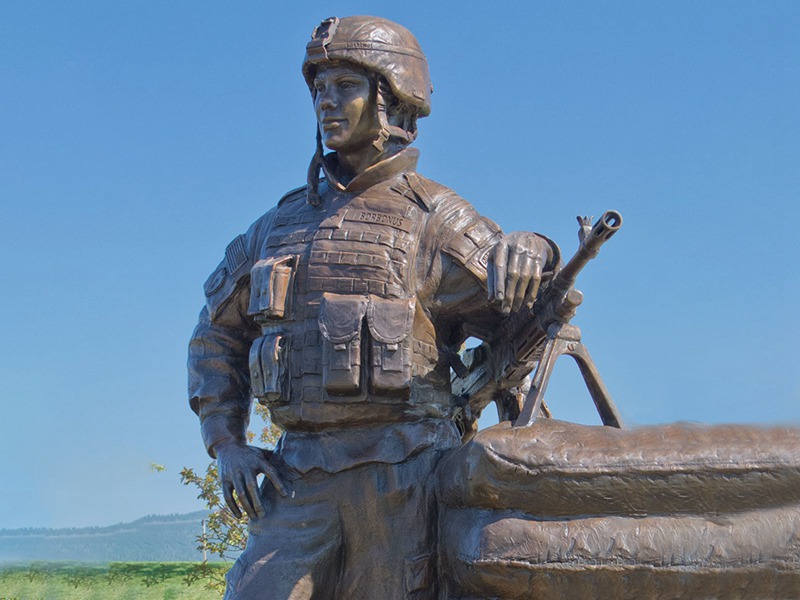 This custom military monument accurately depicts the proud and brave soldier and his weapon.
He rests one hand on his M240 machine gun, the other on his hip. And his calm and confident face showed his unique military temperament.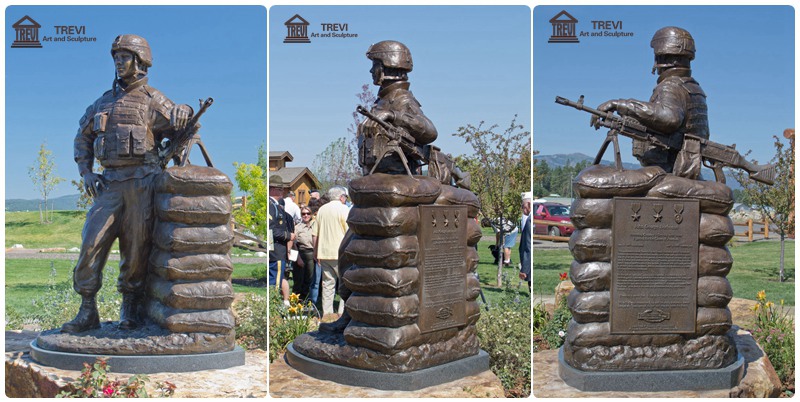 Clay Model of Soldier Statues:
Trevi uses the traditional lost wax method to cast bronze military memorial statues. This most professional bronze casting process could show the charm of custom sculpture to the greatest extent.
The clay model is the first step in the casting process.
Trevi's clay models are exquisite and perfect. We would trim the details of the clay model of the statue of the fallen soldier little by little so that the limbs and expressions are just right.
Feedback of Military Memorial Statues:
Trevi has 40 years of experience making custom bronze sculptures. And we take special pride in crafting custom bronze Veterans Memorials.
We specialize in making all kinds of military garden statues, including but not limited to fallen soldier statues, veterans memorial statues for sale, bronze memorial statues and more. The followings are real feedback shared by our customers. Every piece satisfies our customers.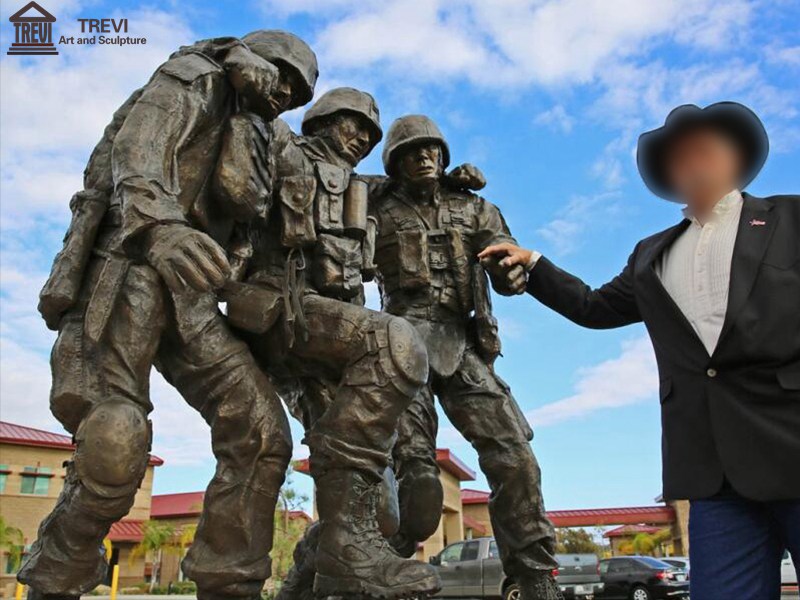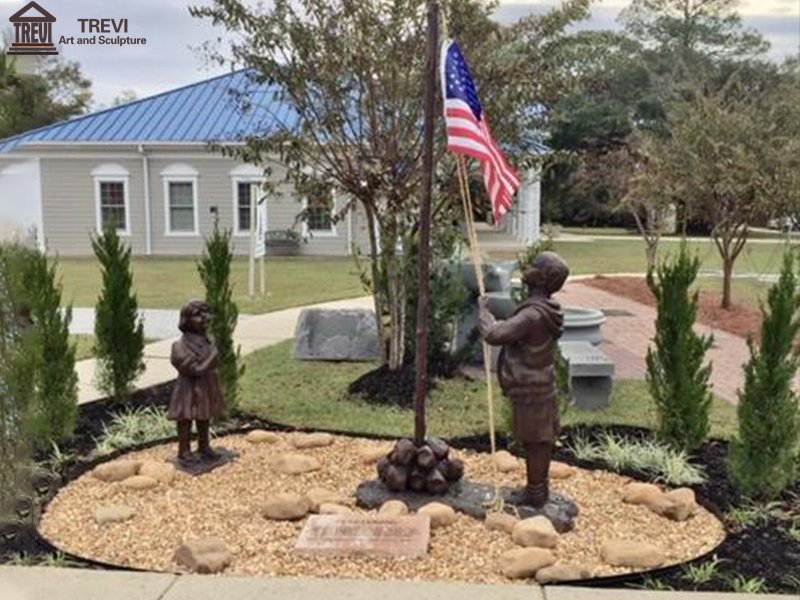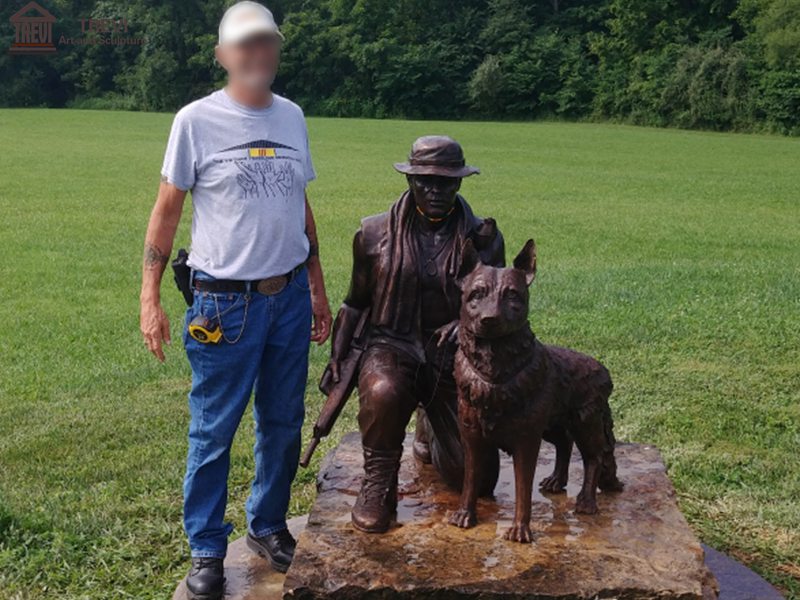 You could send us a message directly to get more detailed information about the price, size, etc. of this military memorial statue.
Contact us now to buy military memorial statues and you would be able to enjoy the biggest discount of the year!