Life size Spartan statues have long been a top choice for the military and martial arts enthusiast. They are symbols of strength, representing mighty, overwhelming fighting power. Their invincible spirit was deeply admired by the later Romans. If you also admire force and strength, then this Spartan sculpture is very suitable for you.
Where Did The Spartan Spirit Come From?
Among the many city-states in ancient Greece, Sparta could be described as the "macho" with the strongest male hormones. They are brave and good at fighting, advocating force, and fighting bloody battles to defend their homeland. They have received military education since childhood, determined to bring honor to themselves, their families and the country in the future. They have been instilled with this idea since childhood.
After thousands of years, this kind of thinking and behavior has become synonymous and symbolic of the Spartans.
Good Places to Put a Spartan Statue:
Combined with the symbolic meaning of the ancient Spartan soldier statue, all places that have or need militarized management could install the Spartan soldier statue. Specifically, schools, memorial halls, military organizations, and other places are in great need because they are the most lively and effective means of publicity and education.
Trevi's Clay Model Showcases:
To cast the best bronze spartan warrior statue, clay molds are indispensable. Trevi's clay models are polished step by step from the beginning to the final shape. Its details are very delicate and rigorous. The muscles of different parts of the Spartan soldiers, powerful eyes, and hard armor are all strictly in accordance with the proportions of real people.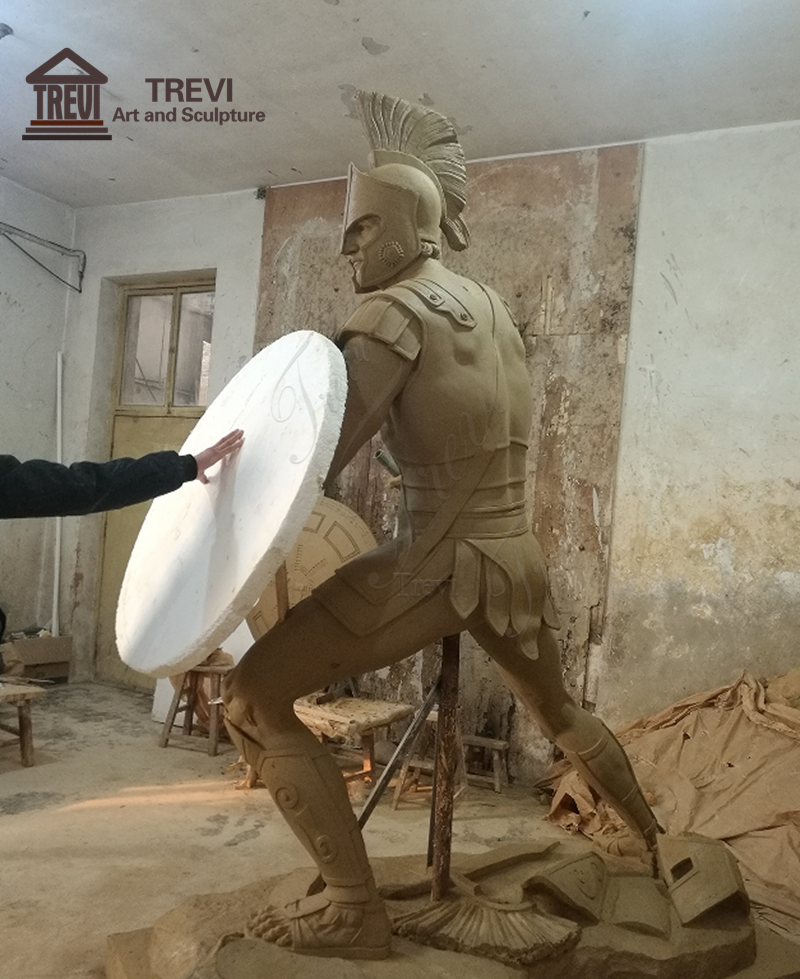 Finished Product Display:
Trevi's Spartan statues for sale are made of 80% bronze. This is already standard for the best bronze sculptures. Its patina is also obtained by chemical coloring. This patina is naturally beautiful and harmless to the human body. It is a very healthy and long-lasting patina.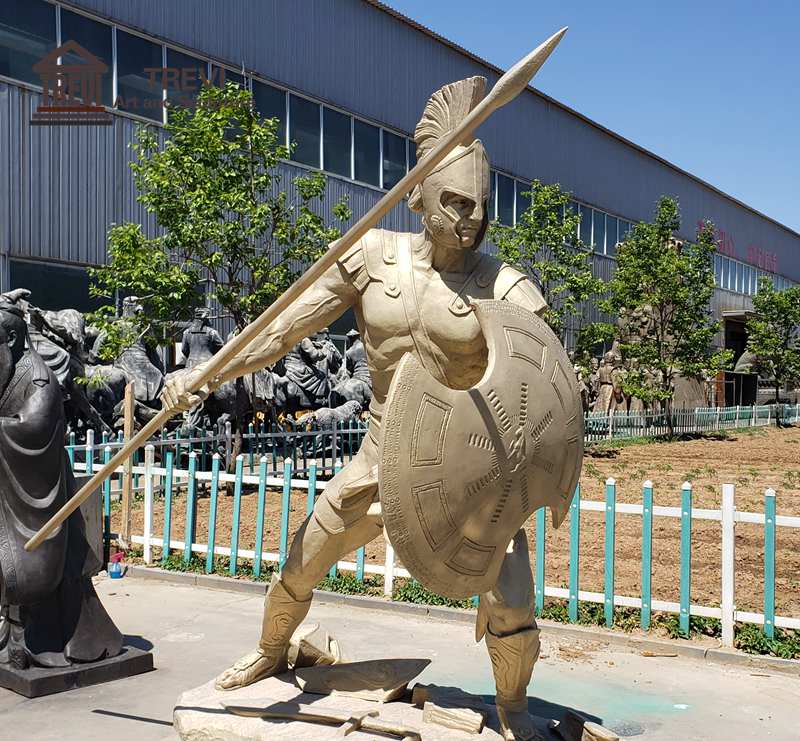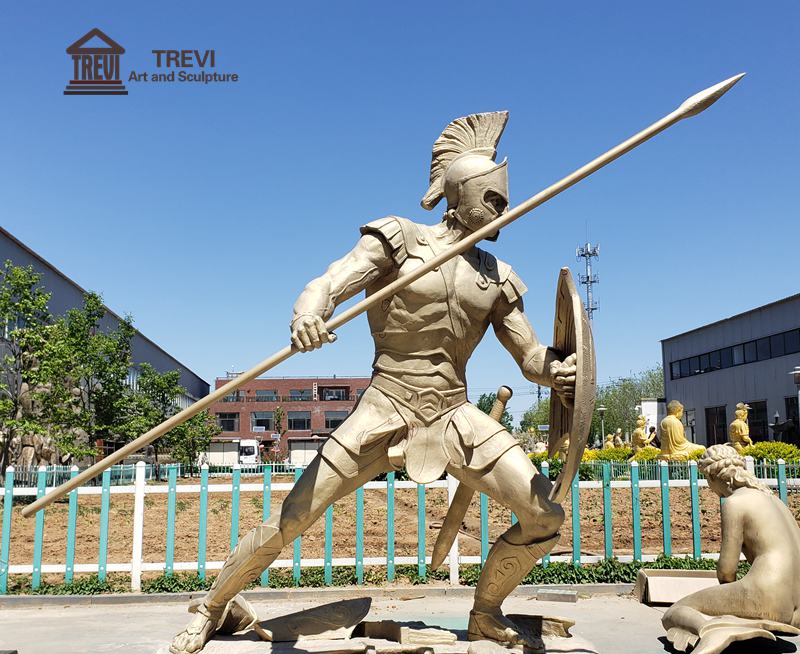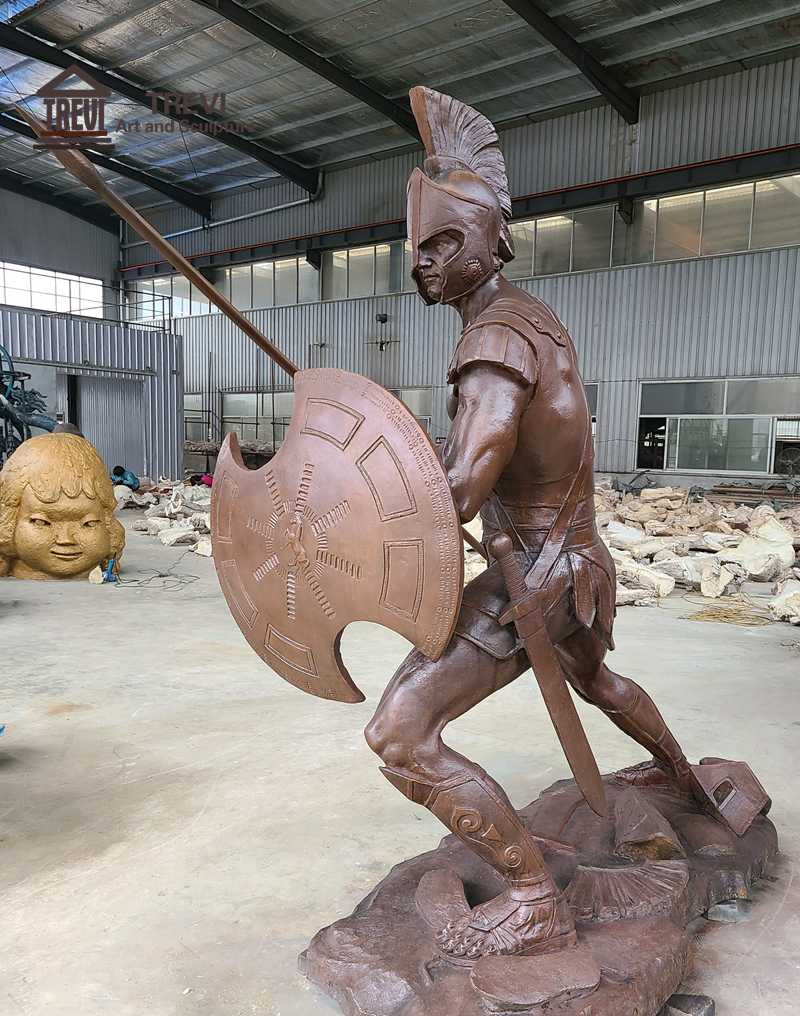 King Leonidas of Sparta Greek Statue:
As the leader, king Leonidas of Sparta also had this kind of fighting and heroic spirit. He is wearing a war robe, fully armed, and has the demeanor of a king. We also have a model of this bronze sculpture. In terms of price, it is also very suitable for customers.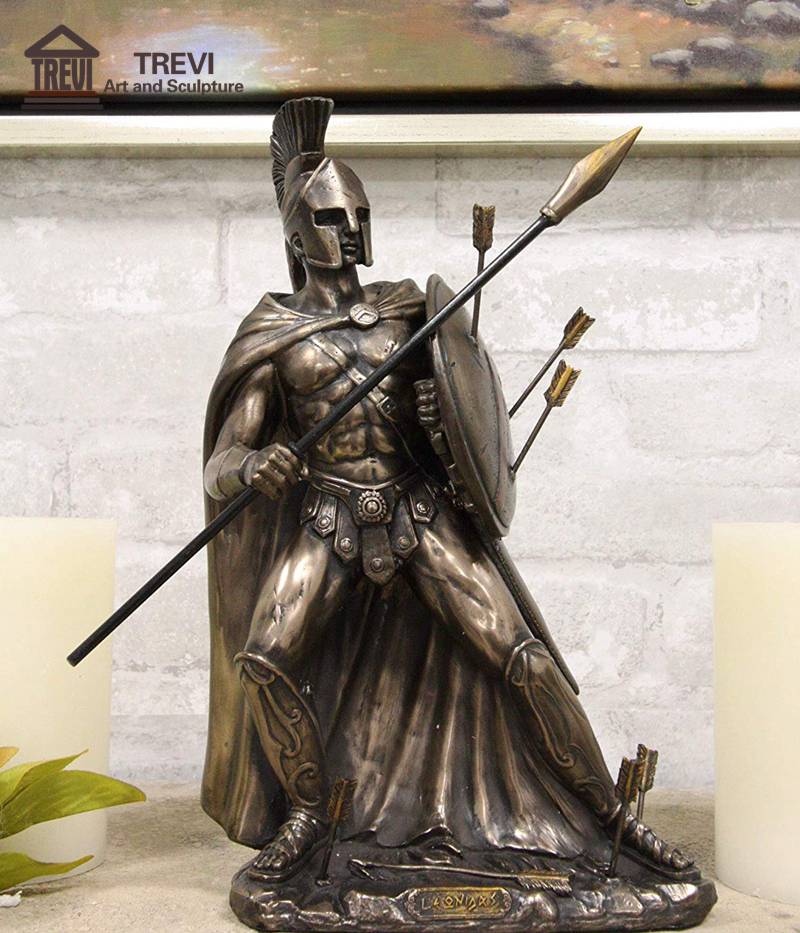 Trevi polishes each bronze military sculpture with ingenuity. Only to give customers the best sculpture and best service. So, if you are interested in our life size Spartan statue, please email or leave us a message. We would give the most professional reply.