The value of the existence of the Vietnam Memorial Bronze Statue is to recognize the heroic contributions made by those "quiet heroes" in Vietnam's most difficult times. Trevi could also customize other bronze monumental sculptures for you. Exquisite clay models could show the images of these heroes to the greatest extent and express our devout respect.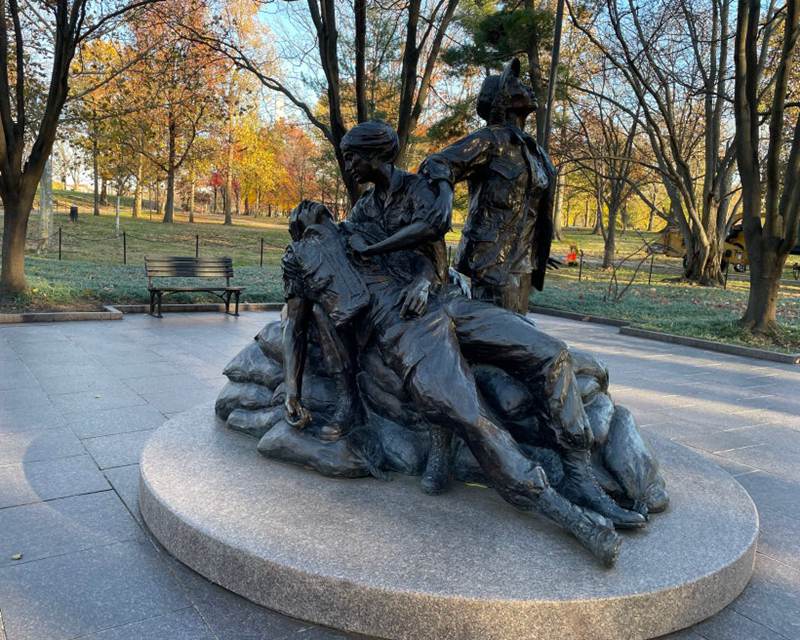 Clay Sculptures of Memorial Statues:
Trevi has the most professional clay mold artists. We could adjust the details according to different characters to form the unique style of each sculpture. The clay mold of this Vietnam Women's Memorial Statue is very delicate.
The body shape and state of the three different characters are the most standards. The urgent expression on the nurse's face, the professional first aid actions in the hands, even the shoelaces on the shoes, and the folds on the soldiers' trousers when they lay down, are all highly restored and realistic.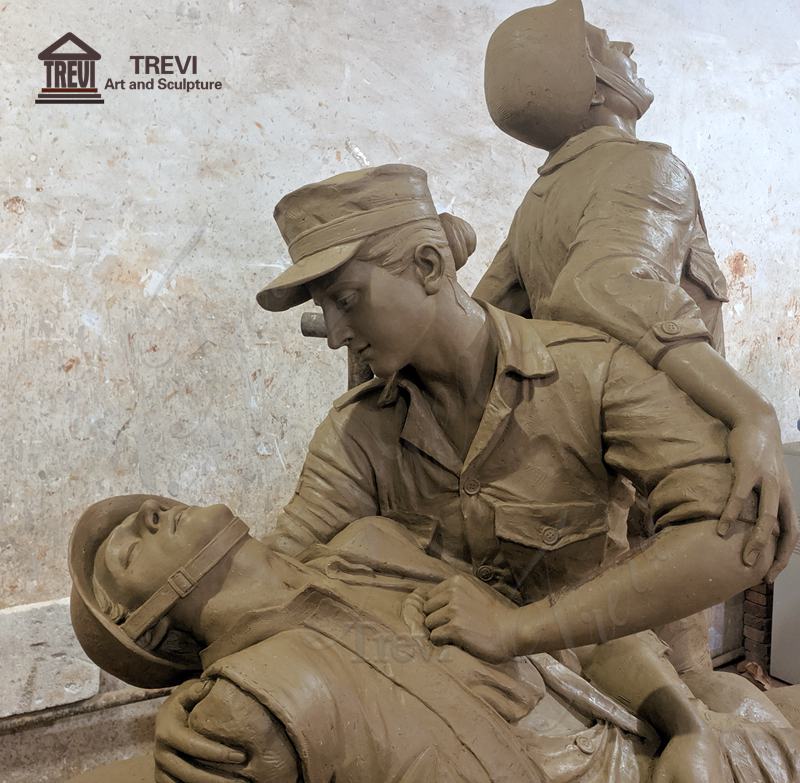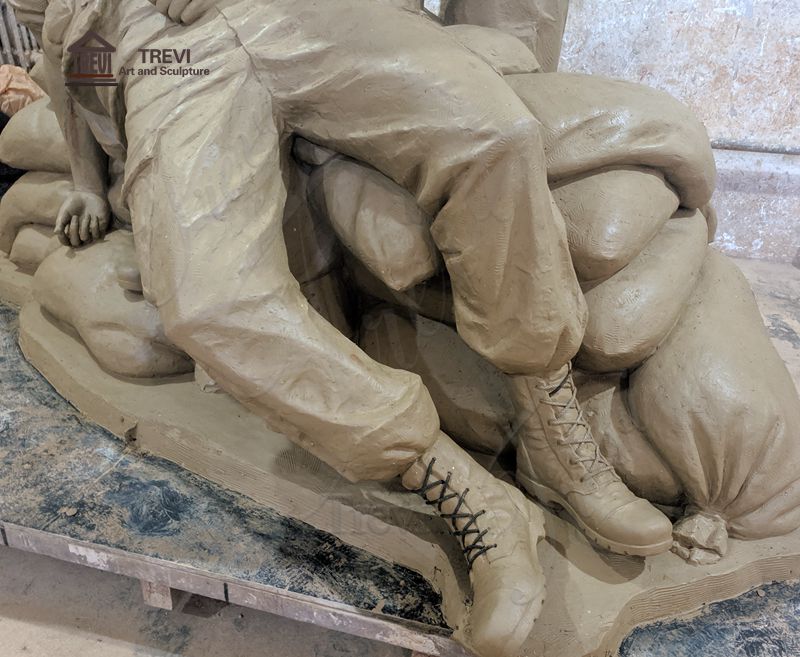 Value Of Memorial Sculpture:
Memorial Sculptures are what we set up for some memorable groups of people. It allows us to remember and honor the unsung heroes who sacrificed for us. No matter what occupation they are in, whether they are soldiers, nurses, frontline fighters, or firefighters, they all have a unified title, that is, heroes who have paid for the country.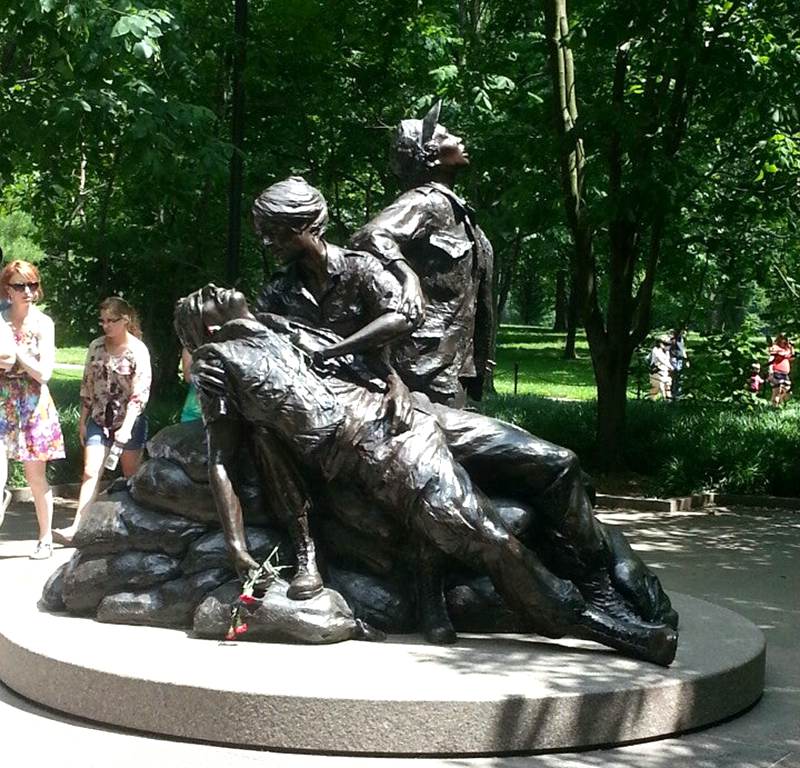 Fearlessness and sacrifice are invisible, but sculpture has form. These commemorative statues also serve as a lasting legacy that inspires and educates those who come after. Let the quality of our entire nation be better.
Customized Service:
Trevi has a professional customization service. Our experienced artists could make lifelike clay models and bronze sculptures based on a single photo. And we could handle the details and charm very well.
Trust our professional and patient service to produce the best bronze memorial sculptures and satisfy you too.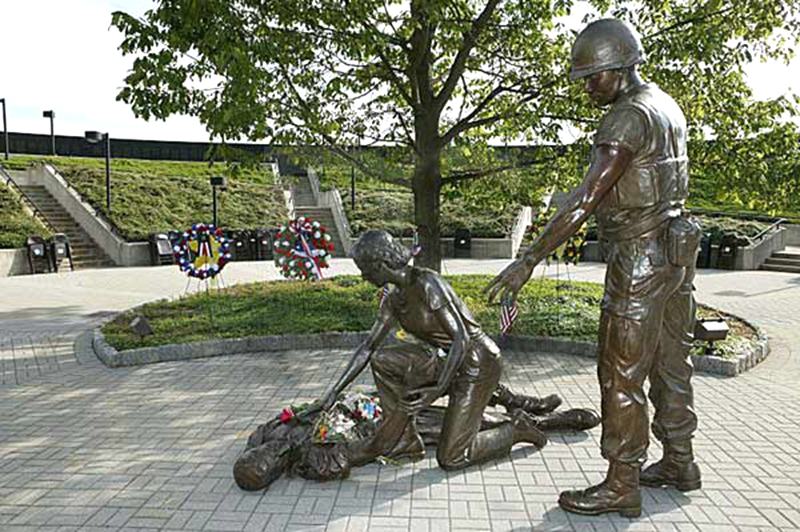 Welcome to contact us to purchase this Vietnam commemorative bronze statue and consult related custom services.