This is a high-quality beige marble square gazebo made by Trevi artists, especially for a client in the United States. This client ordered three sets of large marble gazebos in one go, and this is one of them.
We choose high-quality natural Henan yellow marble as raw material. The hardness and crispness of natural stone could also be reflected in the gazebo. The hat on the top of the gazebo is made of iron sheet. The dark red top hat and the solid Henan yellow column form this perfect and spectacular large marble gazebo.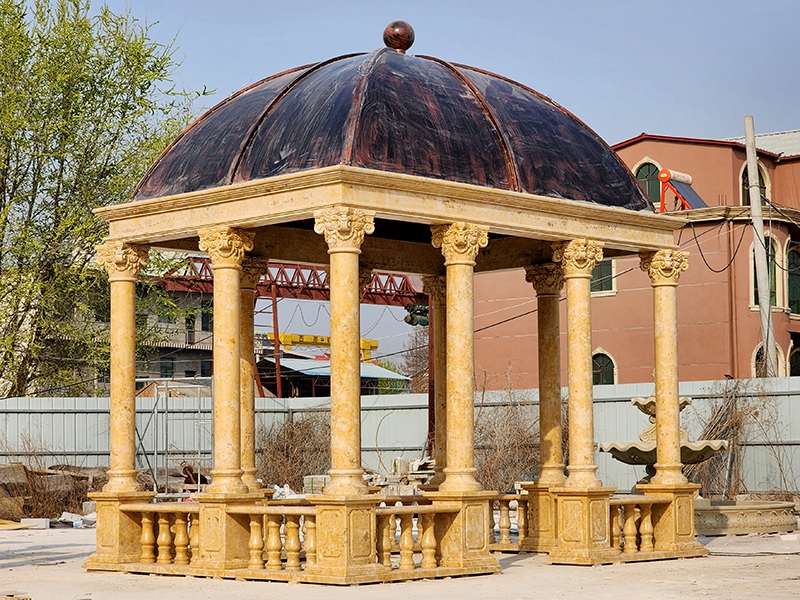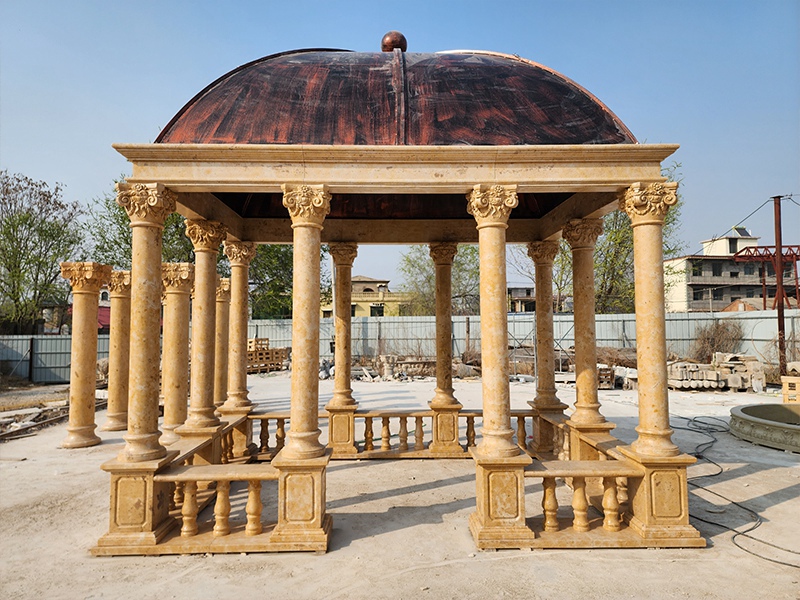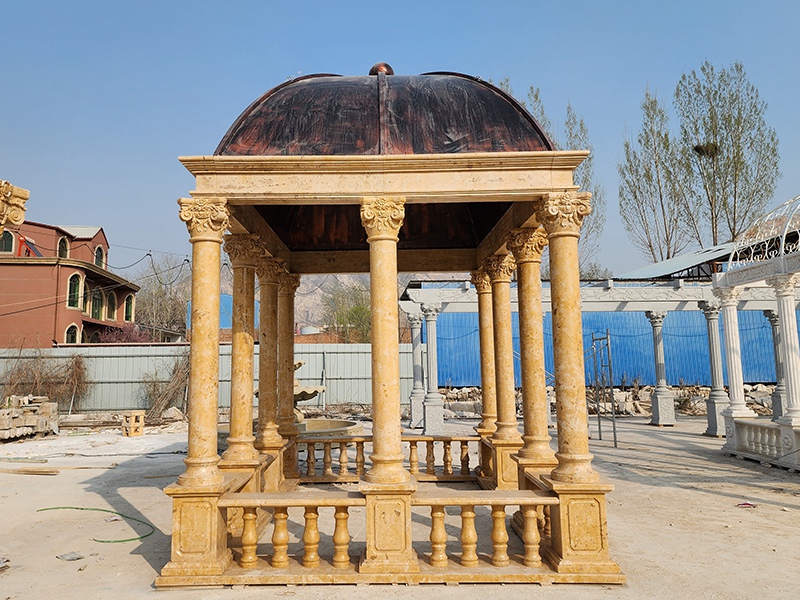 Hand Carved, Full of Details:
All of Trevi's marble gazebos are hand-carved, especially the decorative figures and designs on the columns of the gazebo, etc. Hand-carving could highlight various details more clearly, especially for the unique elegance and softness of women. Their smooth body lines and natural facial expressions are drawn moment by moment. Such refinement and detail would make our marble gazebo more attractive and decorative.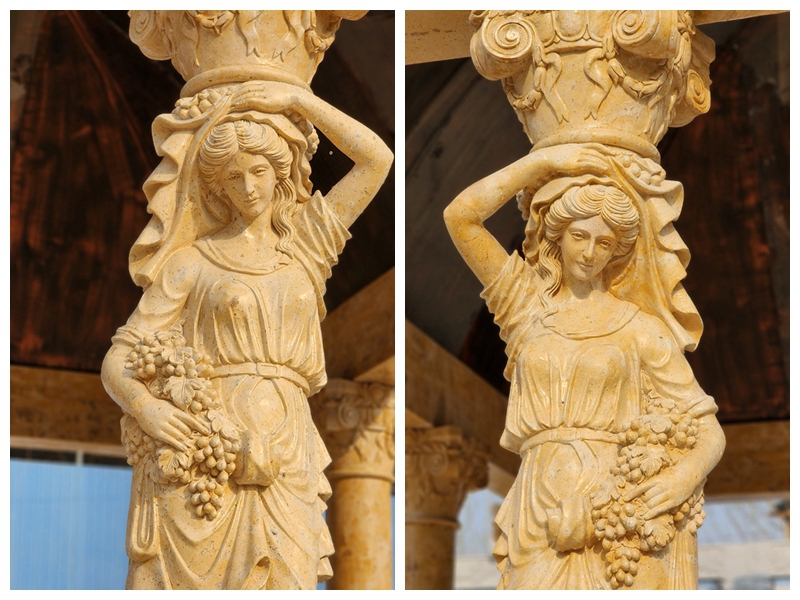 Unique Features:
1. Strong Support:
In order to not only maintain the beauty of the marble garden gazebo and ensure its practicality and durability, we specially designed a heightened base at the bottom. This design would not only make the gazebo look more harmonious, but the base could also sit on people.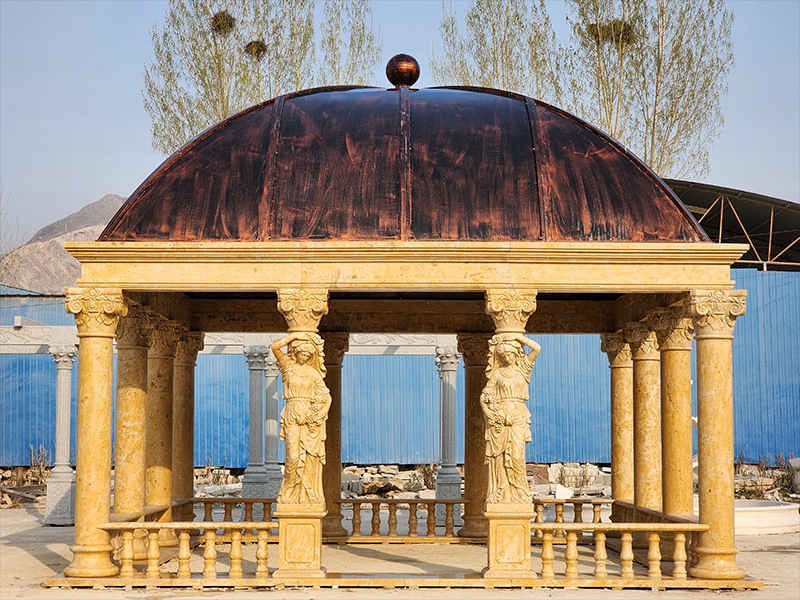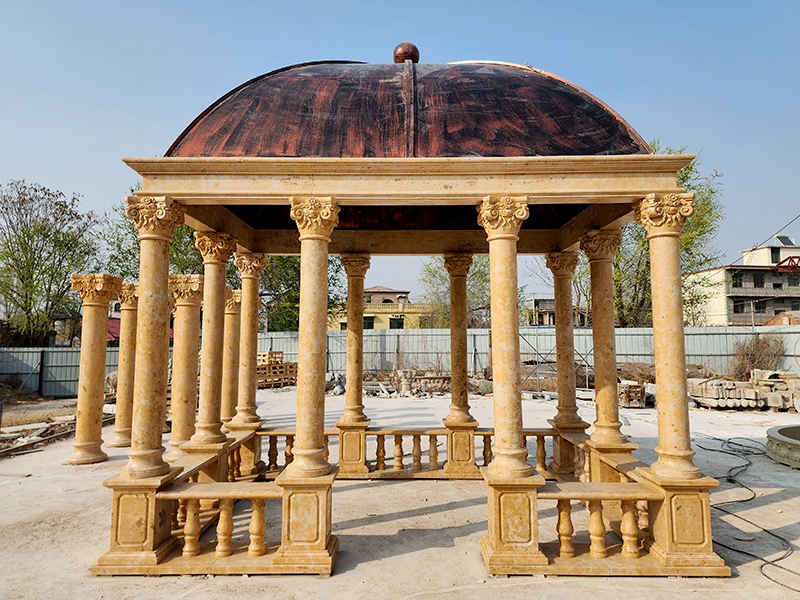 2. Trial Installation Before Delivery:
In order to ensure that the marble fountains received by customers are perfect, we usually assemble each part, try to install them, and check the overall effect of the fountain after the completion of each part. After continuous adjustments, we would ship to customers.
3. Safe Packaging:
When shipping, we would pack and ship the marble gazebo into various parts, and mark the number on each part, so that customers could install it successfully. In addition, our packaging method is also very safe. The 3cm thick wooden box and the inner foam softness would ensure the safety of the gazebo during transportation.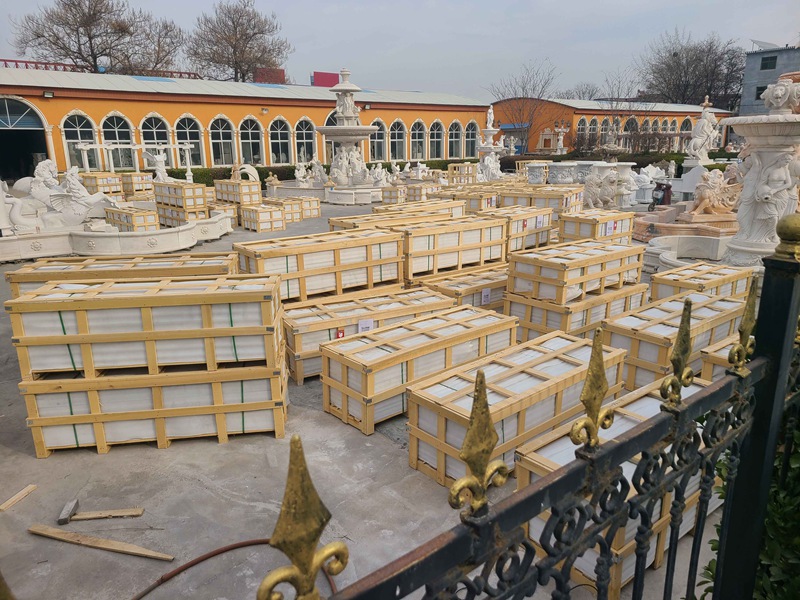 If you want to add decoration to your courtyard or garden, then our marble gazebo would be a good choice. We could design a unique gazebo for you according to the style of your garden.
Welcome to contact us to inquire and purchase anything about marble gazebos. For new and old customers, we would have different levels of preferential discounts!