Product Description:
This is a large metal outdoor fountain composed of abstract semi-circles in the shape of three-letter Cs. The top of each "C" could produce water, forming a continuous fountain system. The gurgling water flow and the beautiful silver stainless steel combine to create a beautiful sight that attracts people's attention. You could decorate this metal water feature fountain in indoor halls, as well as in outdoor gardens, parks, squares, and other places.
Regarding Material Selection:
The most commonly used material for this large metal outdoor fountain is stainless steel. This is because stainless steel has some unique advantages, being resistant to corrosion, high temperature, and has a beautiful silver finish. And it could be used as decoration anywhere. In addition, we also support the customization of other materials. In addition to stainless steel fountains, our Corten steel fountains are also very popular with customers. If you need, we could also change the material of this fountain into your favorite material.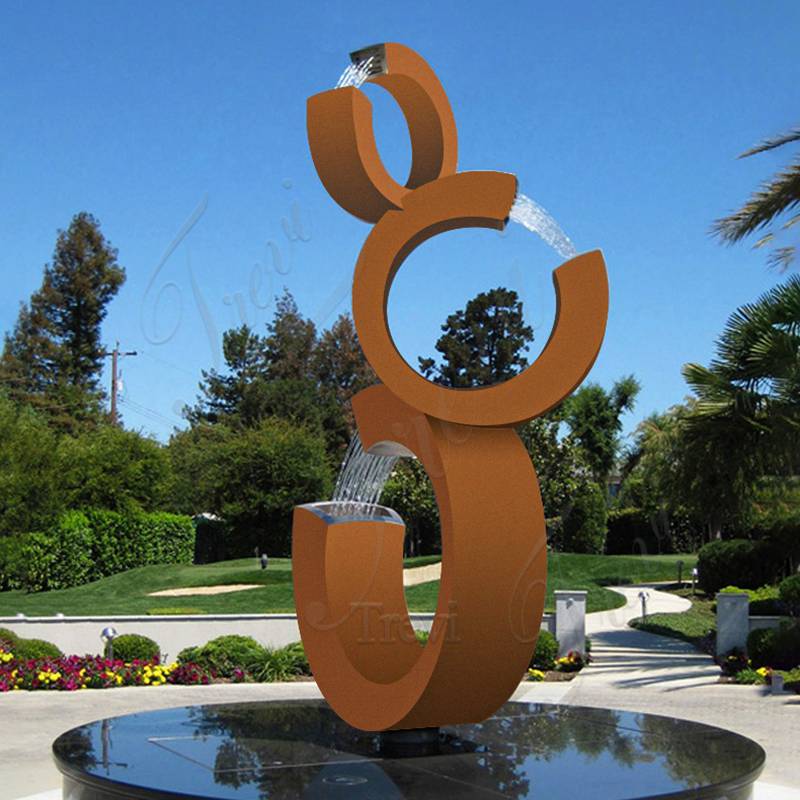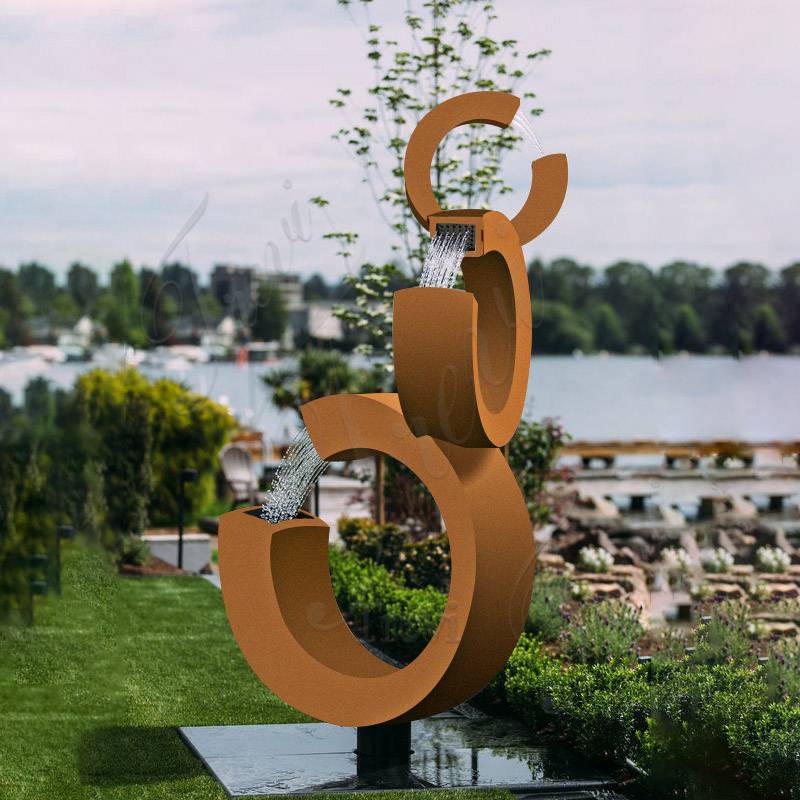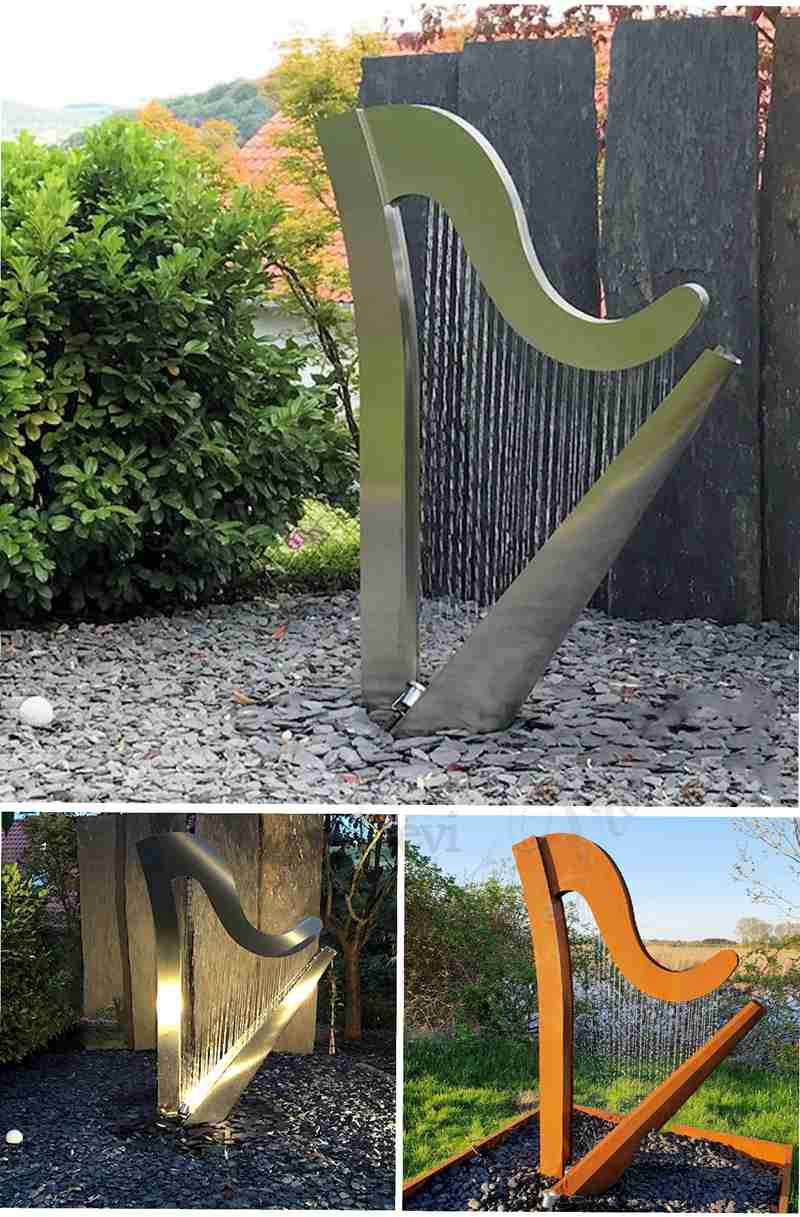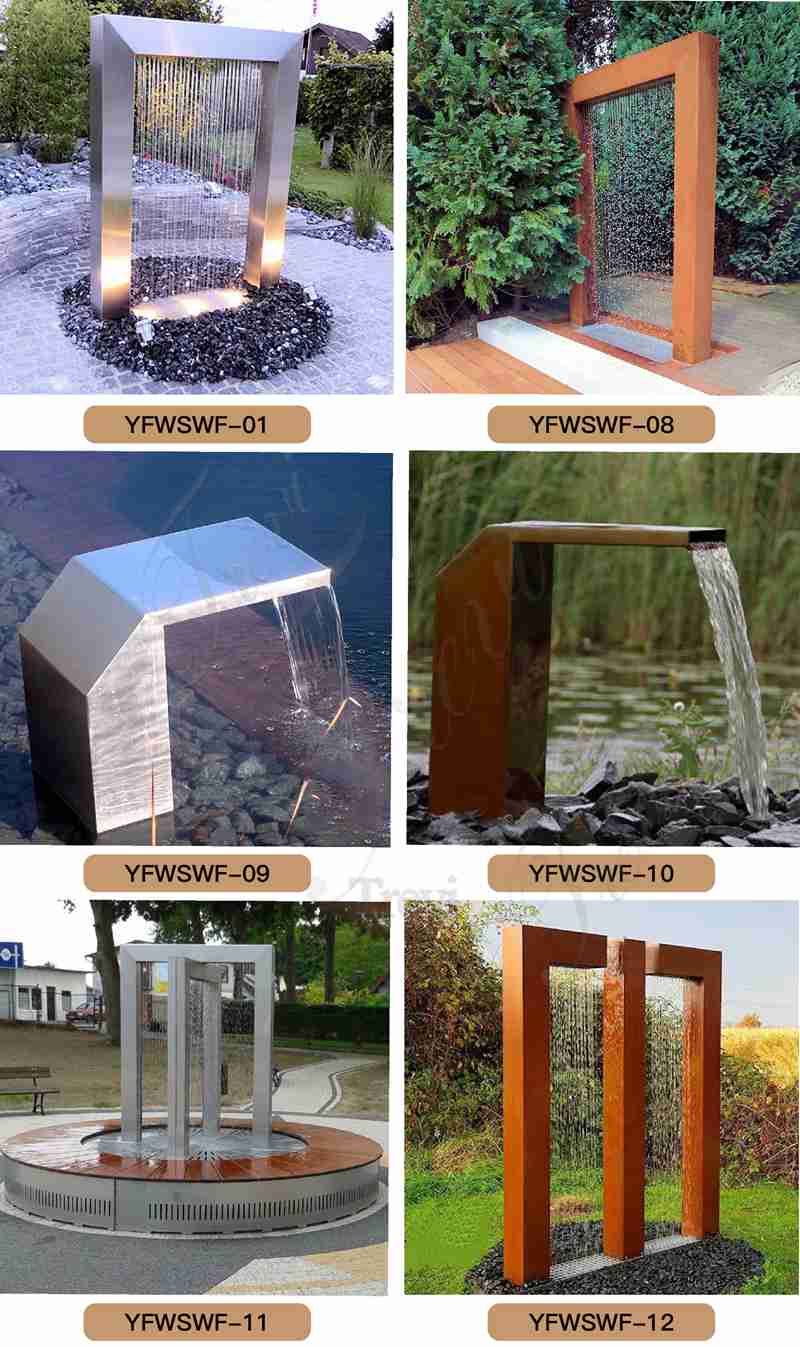 Production Process:
Before making this large metal outdoor fountain, we would have a dedicated design team design the drawings. Then our artisans started making this fountain. When making a fountain, we have six main steps. The frame is plasma cut, forged, welded, and polished. We take every step very seriously. Anti-rust treatment is carried out when the frame is made. So our details are perfect and our details are not afraid to be censored.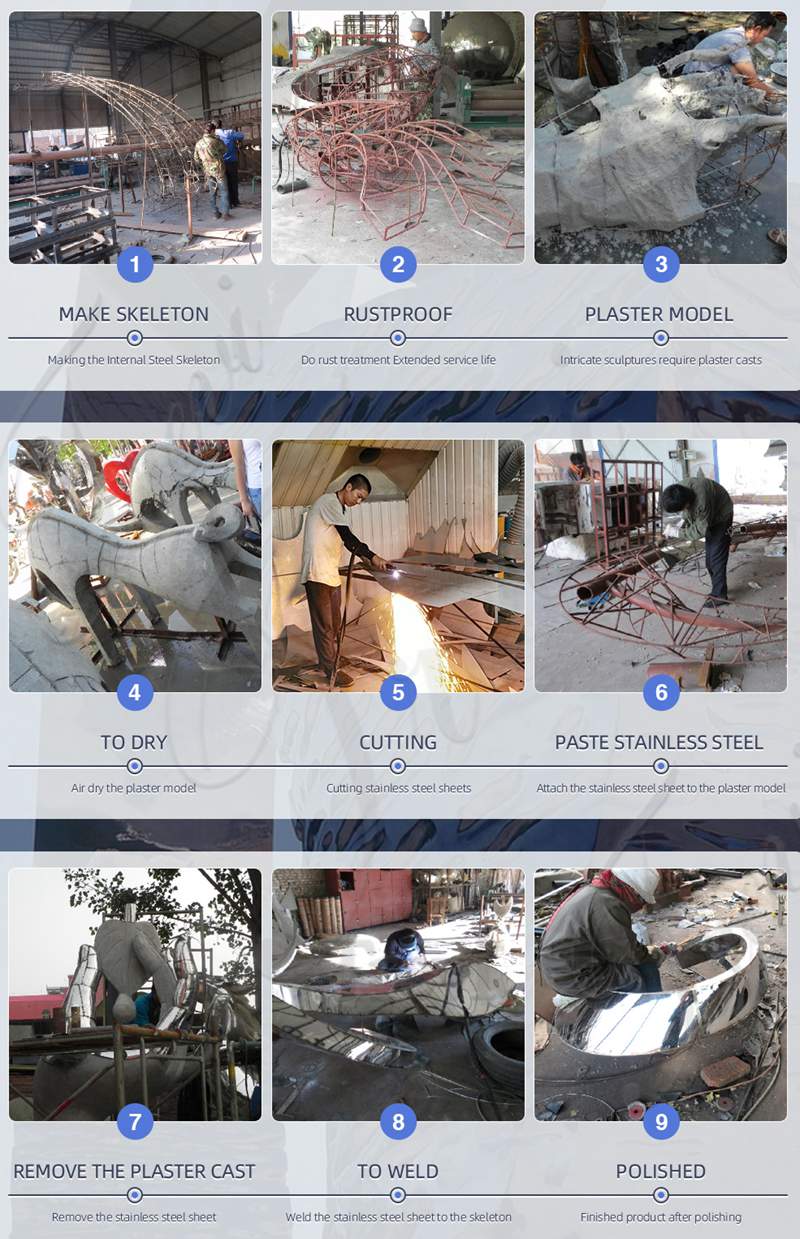 Reasons to Choose Trevi:
Trevi is a sculpture factory established in the last century. Over the years, our factory has insisted on only making sculptures. So our sculpture craft is very unique and mature. Over the years, we have come into contact with various fountain sculptures. If you want to see more sculptures, we have some options for you. We also accept customization. If it doesn't look like what you want, you could contact us and tell us your needs and we would definitely design the best solution for you.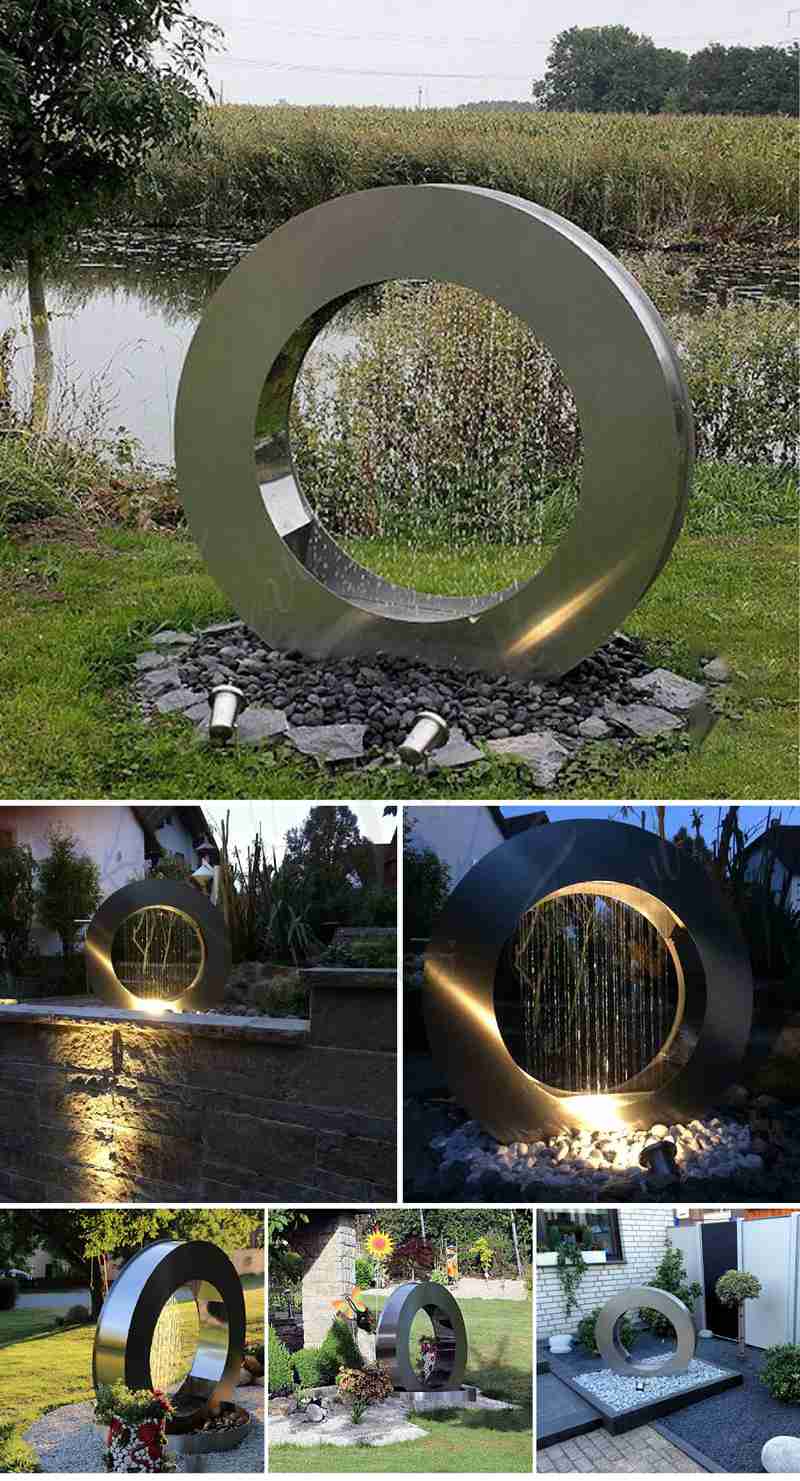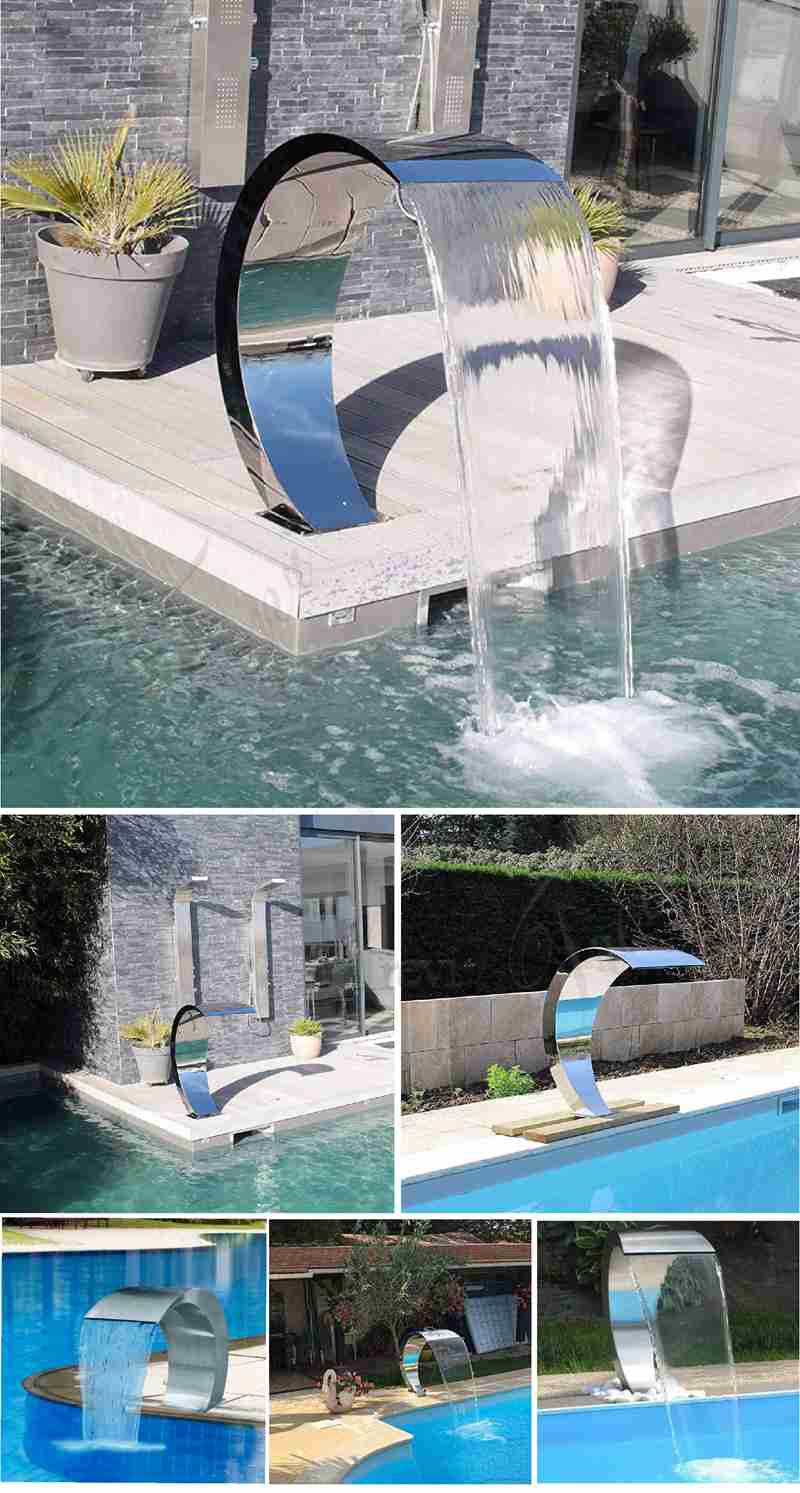 Rich Experience in Import and Export:
Trevi has exported metal products for many years, has rich export experience, and is familiar with the import and export policies of various countries and regions. So we could choose the most suitable packaging scheme and transportation scheme for you according to your local port situation and policy situation. In addition, we also have professional freight forwarders. If you have demand, we could also ship your favorite metal water fountain to your doorstep.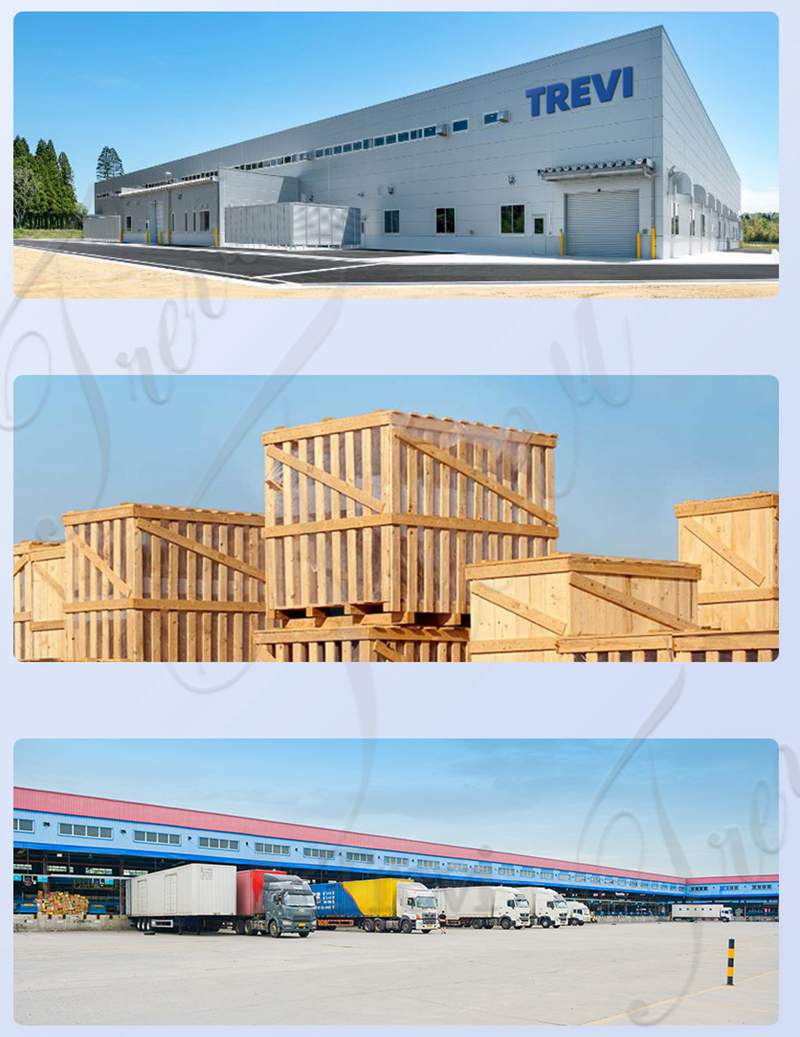 As a direct selling factory, Trevi could provide you with cost-effective metal water fountains. If you are interested in this large metal outdoor fountain, feel free to contact us for more information and a good offer.