Large stainless steel ring sculptures could exist as urban landmarks. The huge ring design could be noticed at a glance. The arc-shaped design could make up for the sharpness of square urban buildings, allowing us to feel the beauty of diverse and rich life when we are in it. The ring sculpture could be said to be the best supplement to our living city!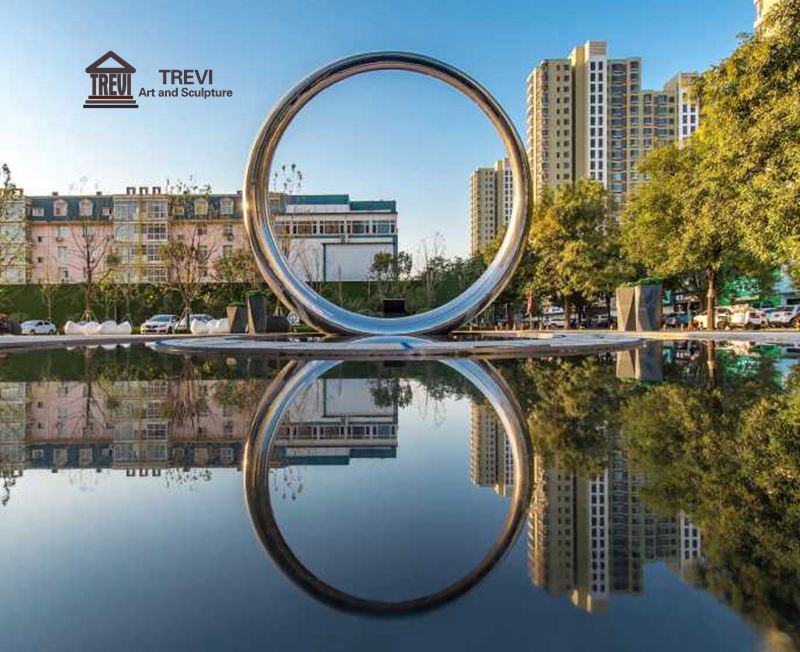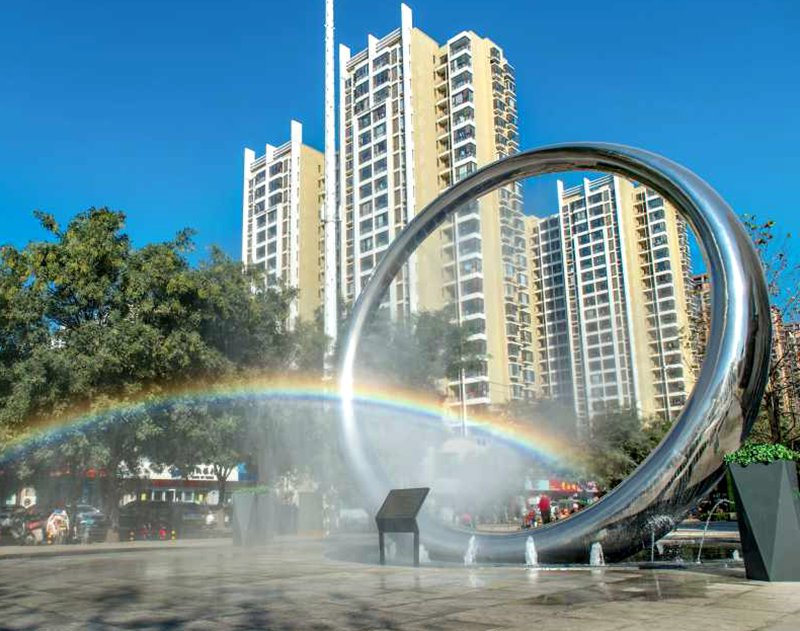 High-Quality Stainless Steel Raw Materials:
All of Trevi's outdoor stainless steel sculptures are made from the highest quality stainless steel sheets. We offer three types of stainless steel, #304, #316, and #316L. The selection of materials for each outdoor sculpture would be based on the customer's preference, budget, and installation site. After all, outdoor metal sculpture should not only focus on aesthetics but also quality. On this point, you could have complete confidence in us.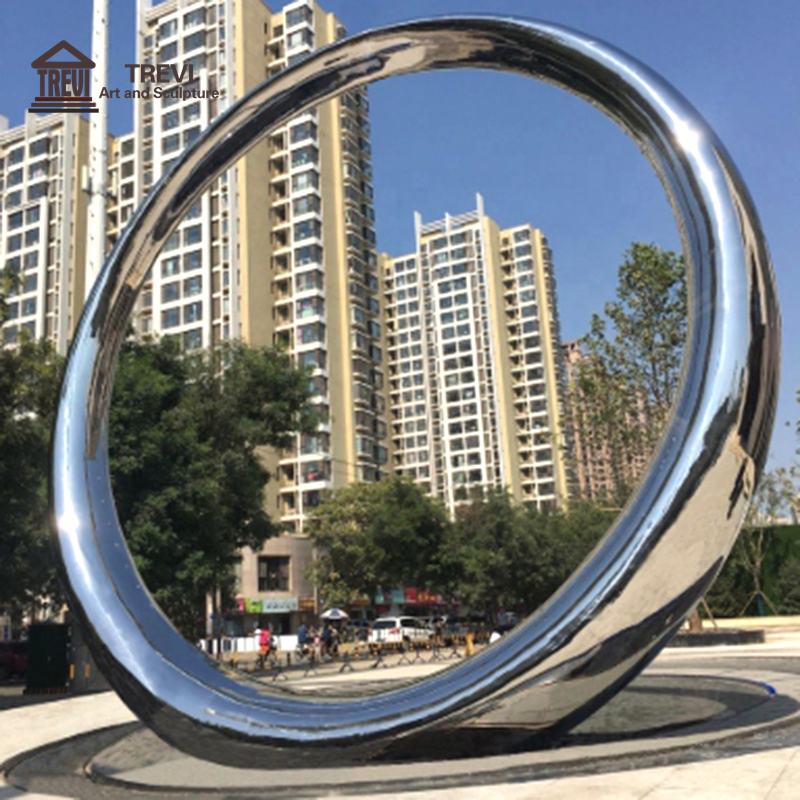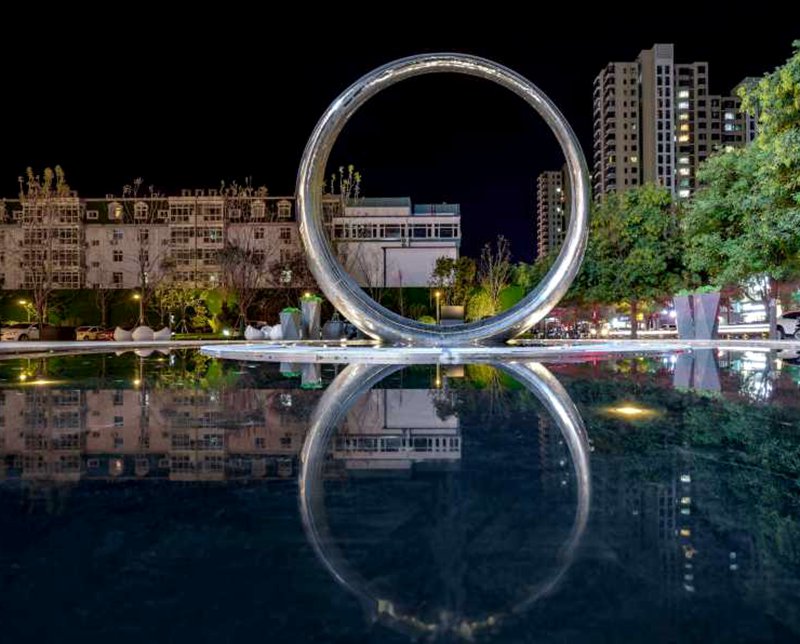 Creative Design of Various Ring Sculptures:
One of the reasons for the popularity of stainless steel sculpture is its variety. It could always bring people a sense of freshness.
For similar metal ring sculptures, we could also design them into more creative shapes. For example, we could install solar light devices on the surface of large metal rings. In this way, it is equivalent to a sculpture that also glows at night. Moreover, using solar light is also a healthy way of life, which could not only save money but also reduce the pollution we cause to the environment.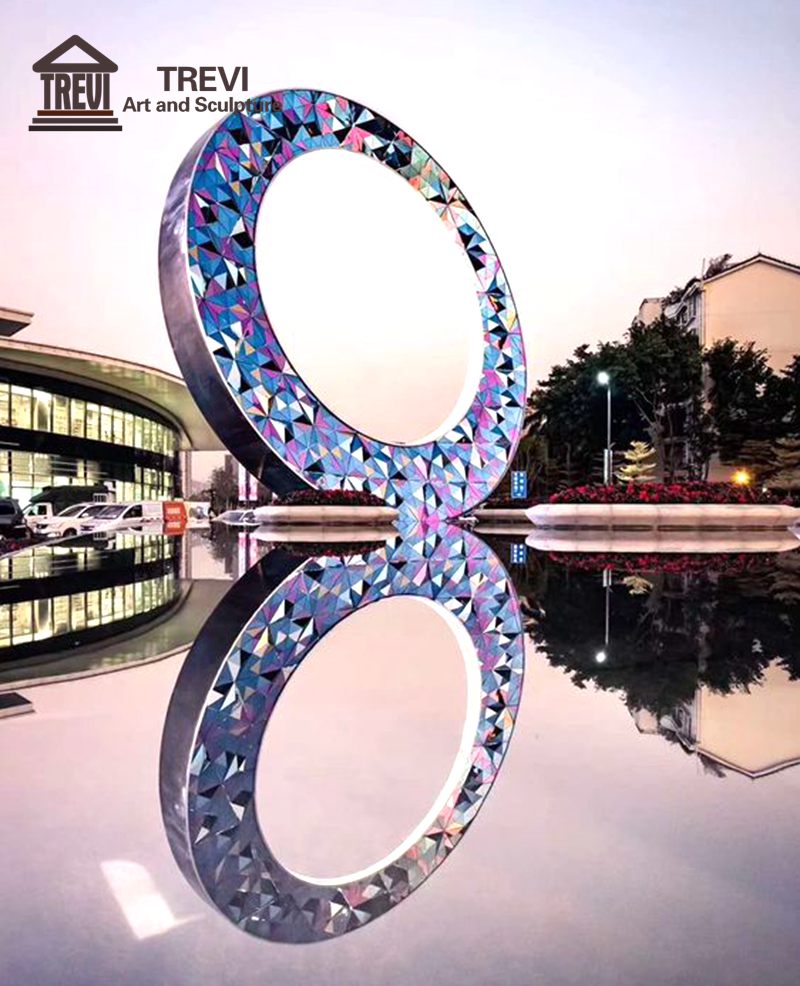 Of course, we could also use the arc design of the ring to create a crescent-shaped sculpture. Under the vast night, a moon-shaped outdoor stainless steel sculpture echoes the moon in the sky, forming a romantic picture that makes people feel sweet.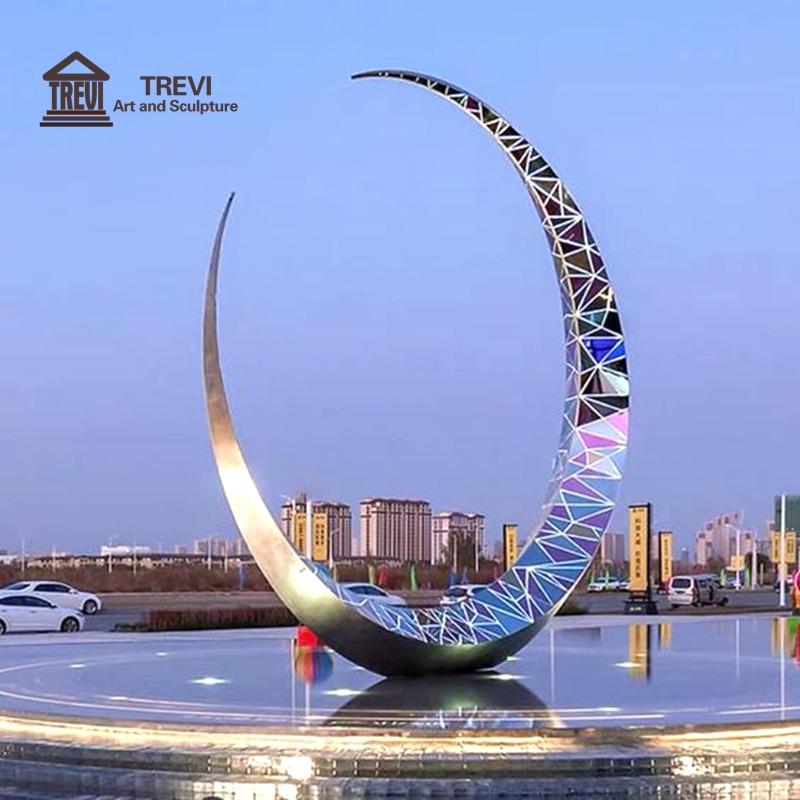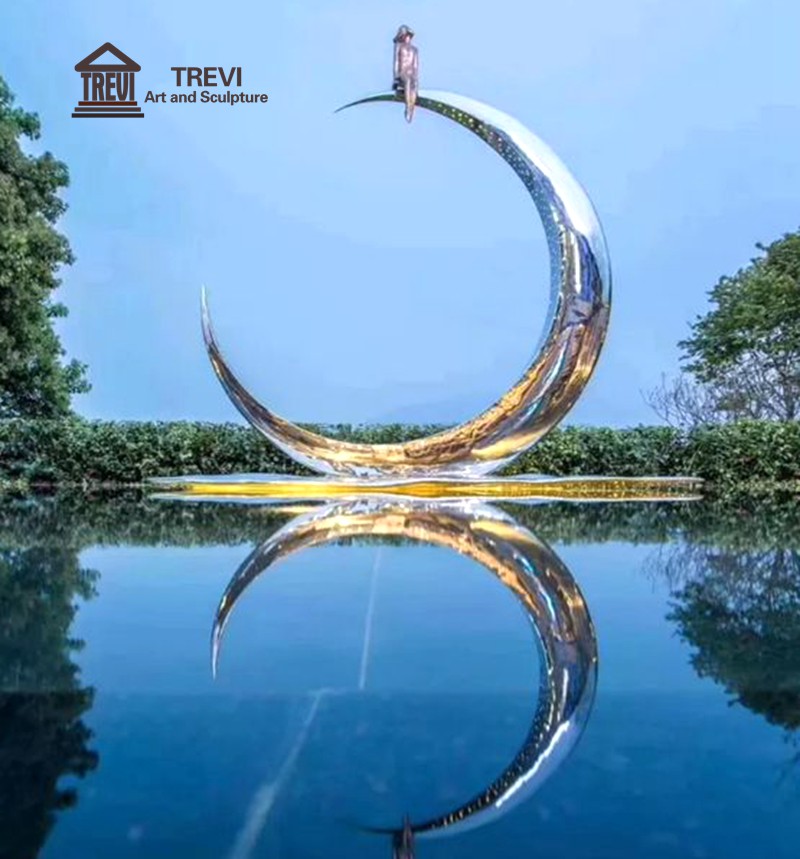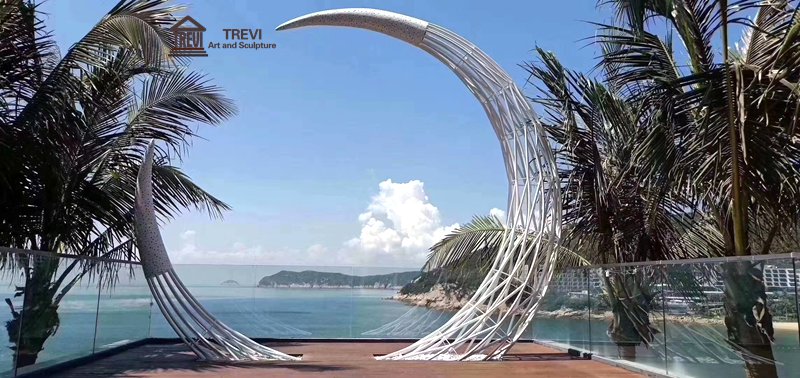 Extremely High Adaptability and Versatility:
Another reason for the popularity of stainless steel sculptures is its versatility. Its ultra-contemporary design fits well with contemporary architecture and aesthetics.
Such a large ring sculpture is a good match for studios, parks, waterside pavilions, lakeside, and other places. It would adequately integrate its own style into urban architecture to create an urban living life full of modernity and technology.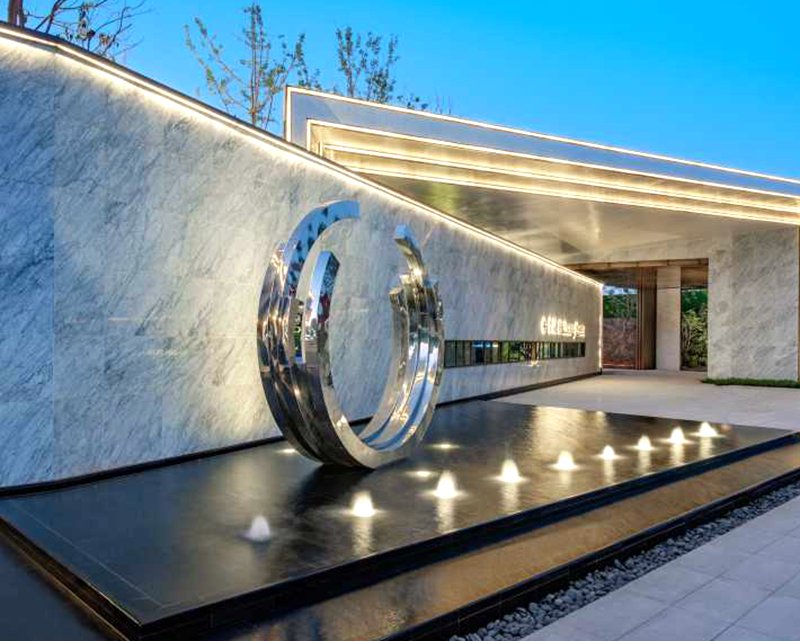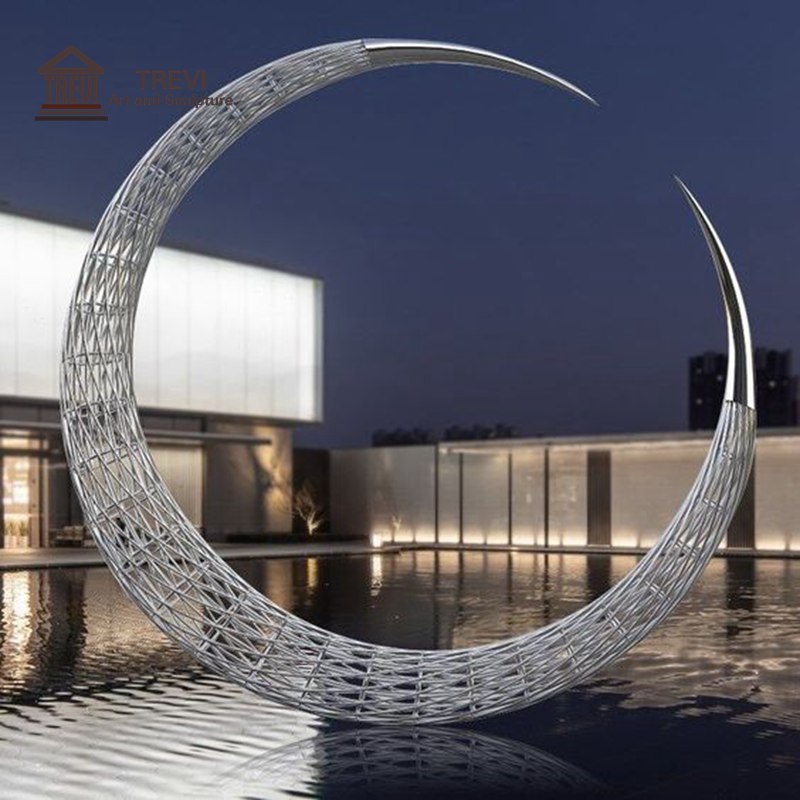 If you are a city manager, government official, house owner, or entrepreneur, and you have the need to buy stainless steel ring sculptures, you could choose us. We will work out the best solution for you. Maybe there would be a price discount!
Welcome to contact us!