This is a hand-carved marble pulpit Trevi made for one of our clients. We according to his requirements, chose white natural marble as the raw material. The white show the noble of this marble ambo.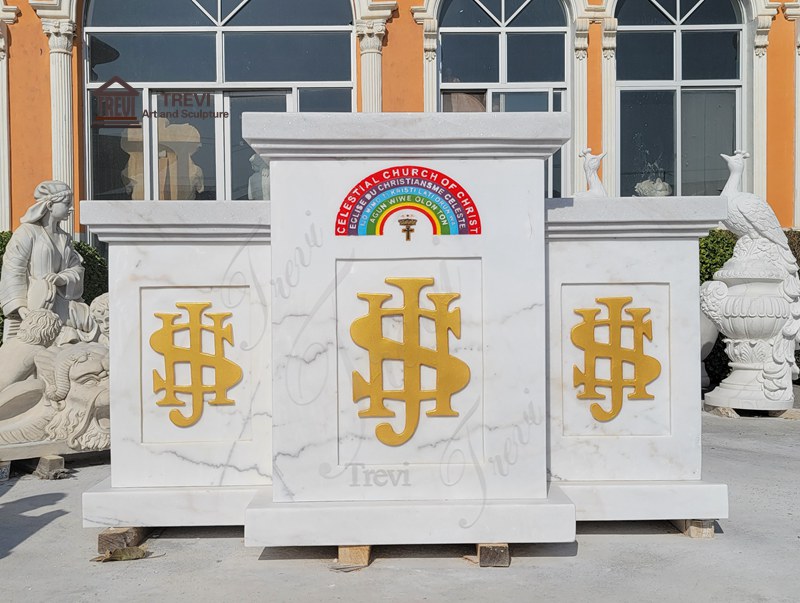 All-Round Display:
Trevi's cathedral marble pulpit is also exquisite in detail. We would show you the full details of this marble pulpit for sale. In fact, no matter from which angle you look at it, it is flawless.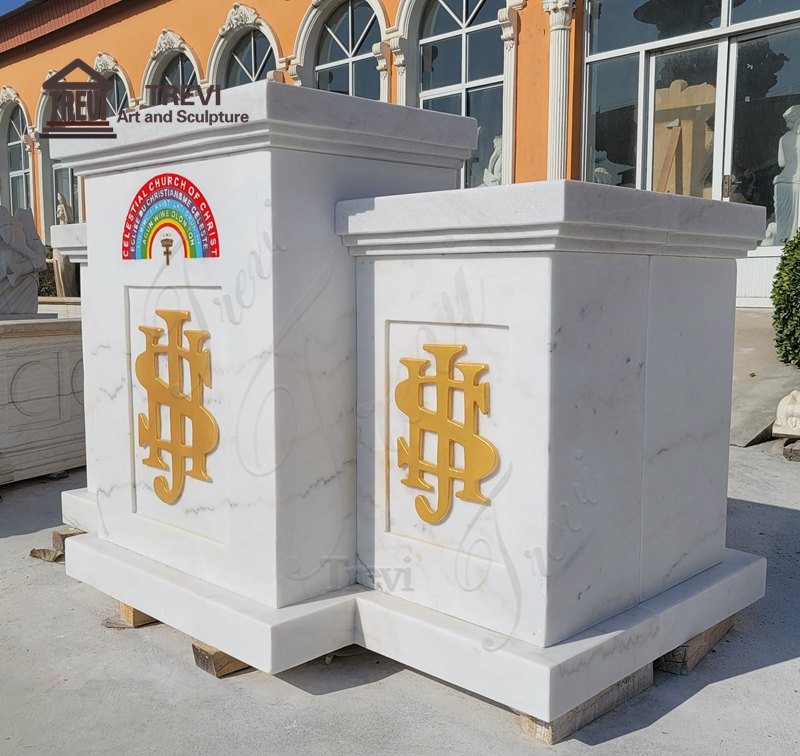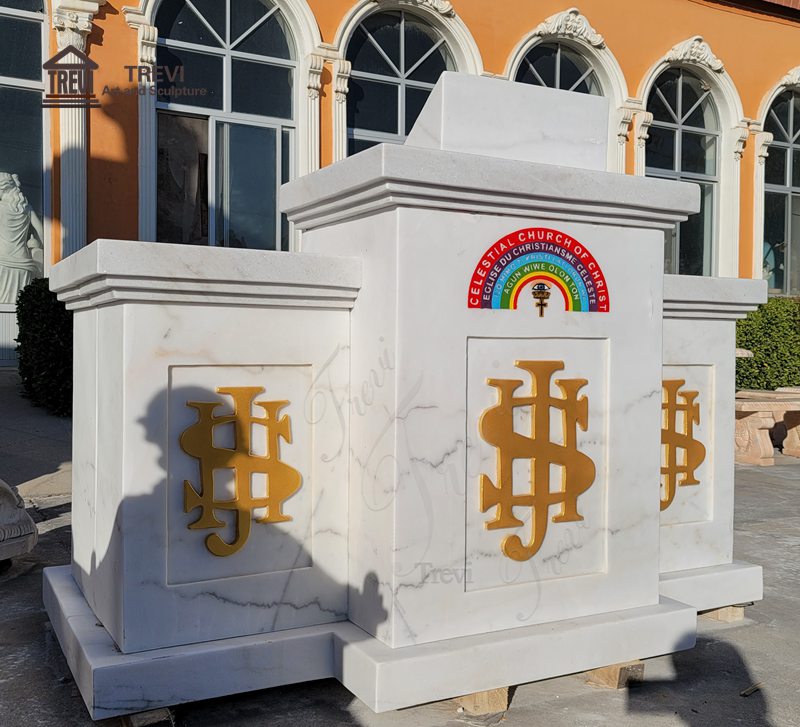 Right in front of the podium is a special logo customized for our customers. This is the exclusive right and service of each individual. The golden logo is more obvious against the background of the white pulpit. These delicate elements make up this simple and elegant church pulpit.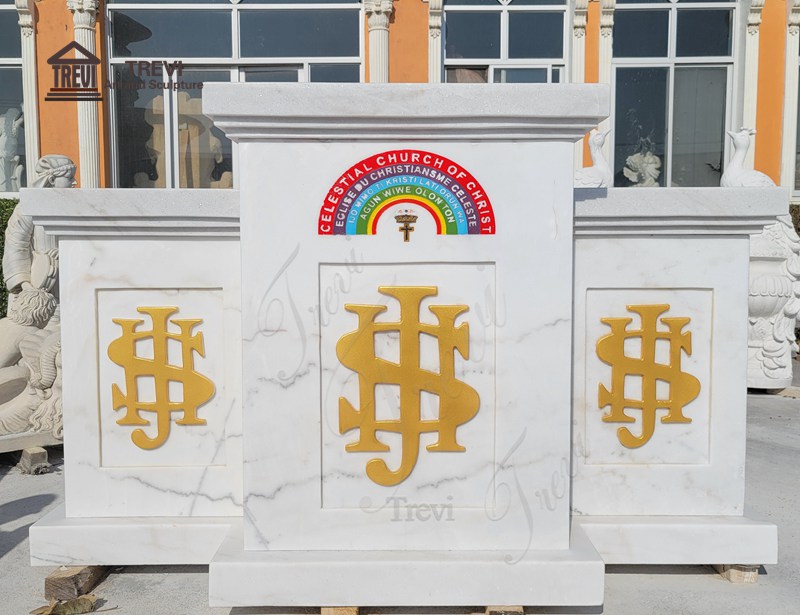 Other Marble Pulpit Designs:
Trevi has a dedicated team for marble religious sculptures. Everyone in our team has at least 40 years of experience in carving religious sculptures. We would design the specific design and size of the marble pulpit according to the customer's requirements, just like this church marble pulpit is exquisite.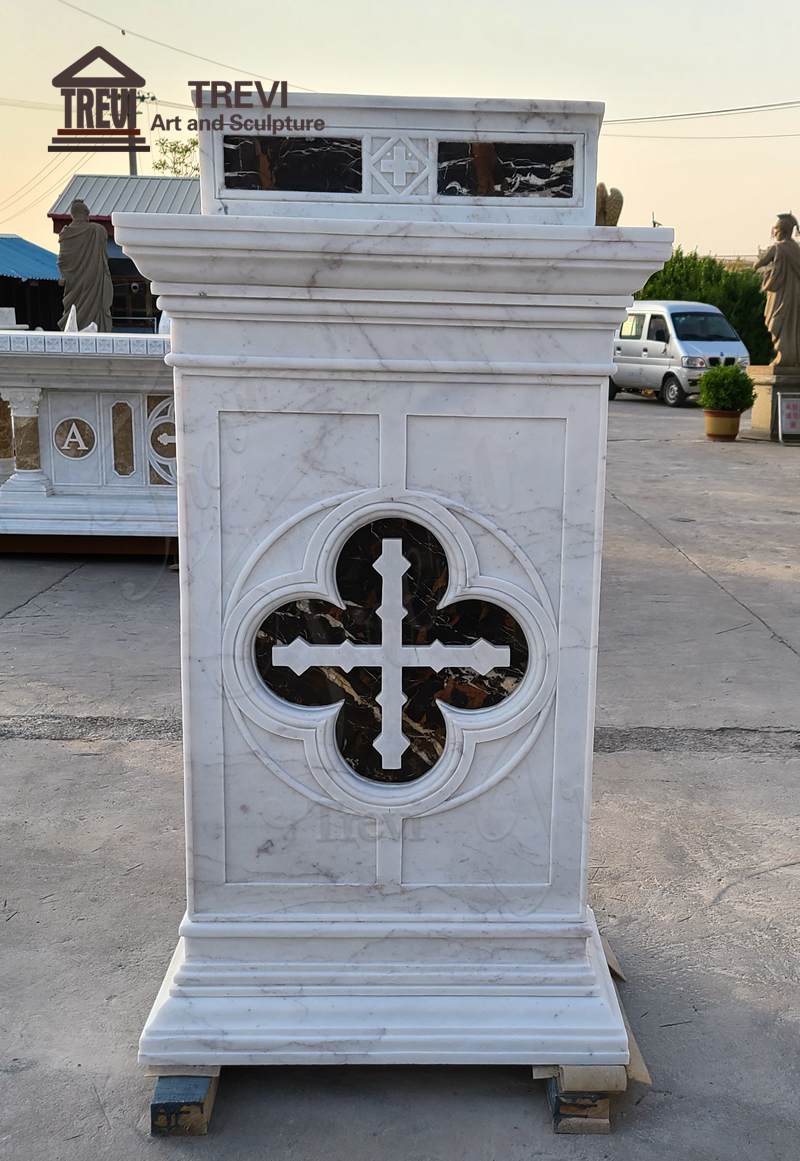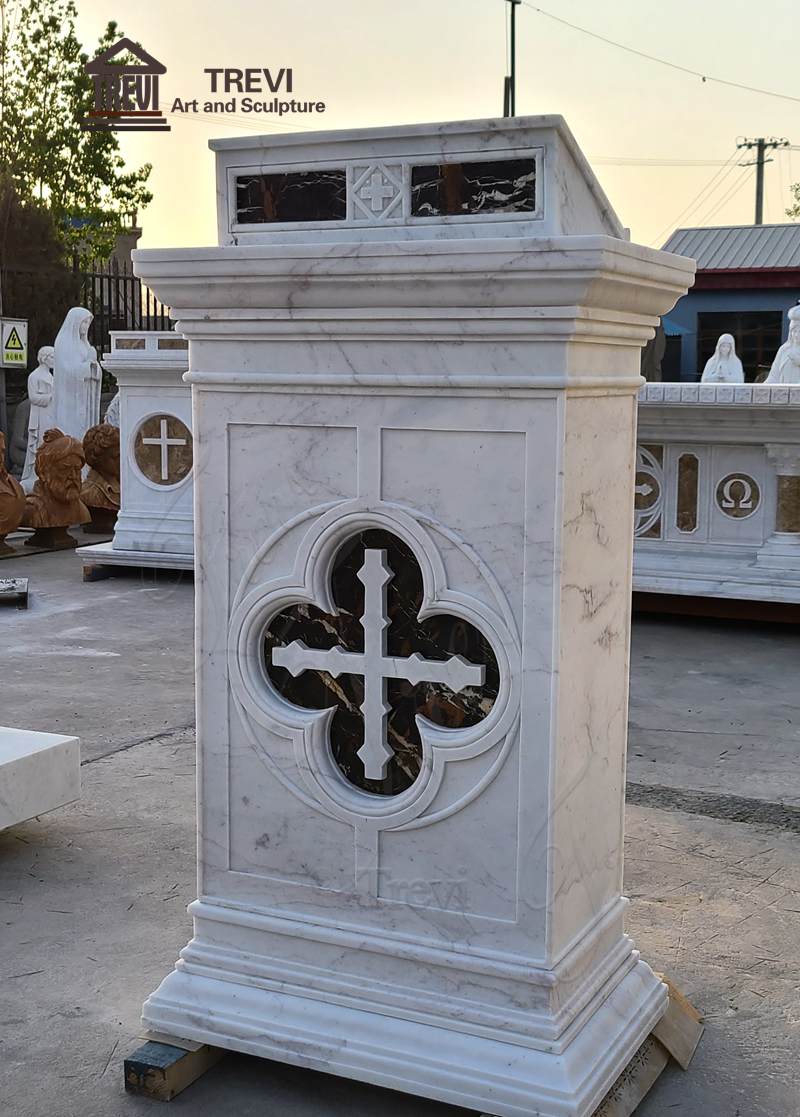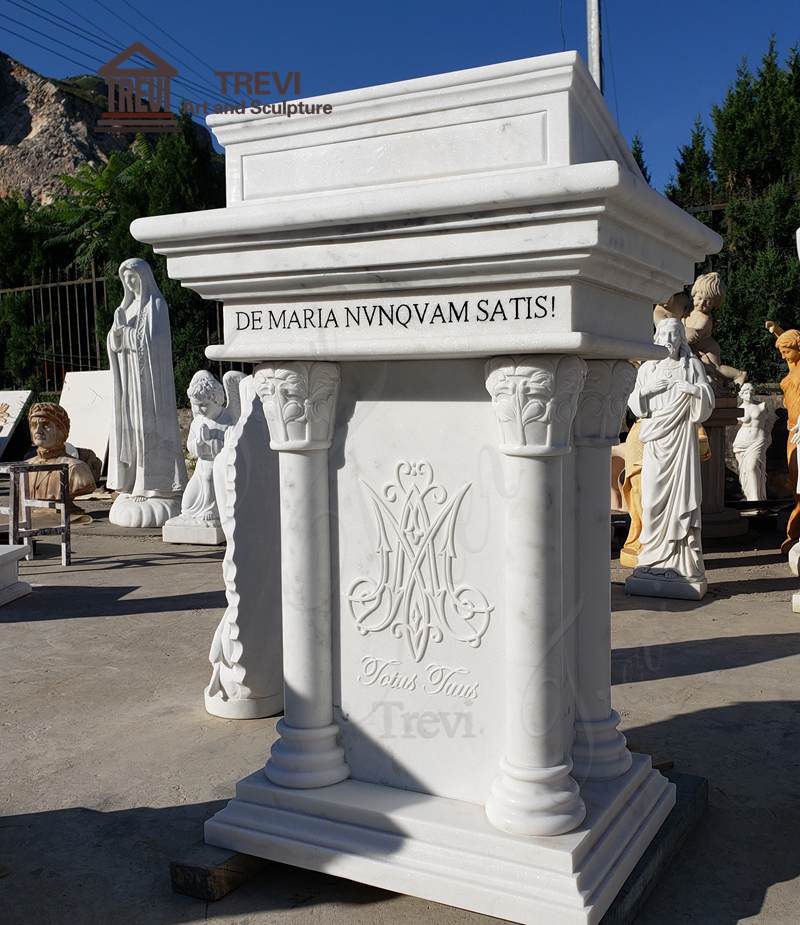 Feedback From Church Client:
Shown here is the effect after the installation of the marble altar and marble pulpit shared by one of our church customers.
This group of marble church pulpits made of rosin jade and white marble just echo the decoration style of the client's church. In this way, the church as a whole is very harmonious and beautiful.
Trevi would treat every customer who comes to consult and purchase marble pulpit with heart. Our professional carving technology and customized service would make you satisfied and worry-free.
Welcome to contact us to buy religious sculptures!