Catholic Marble Altar Table Introduction
This Catholic Altar table represents the latest design achievement of the Trevi factory, carefully selected from the finest marble raw materials and crafted with excellent carving skills by the most skilled craftsmen. Its unique features are the magnificent The Last Supper relief in front of the altar and the four red marble columns that firmly support the entire altar. This spectacular altar is not only a masterpiece of craftsmanship but also a symbol of quality.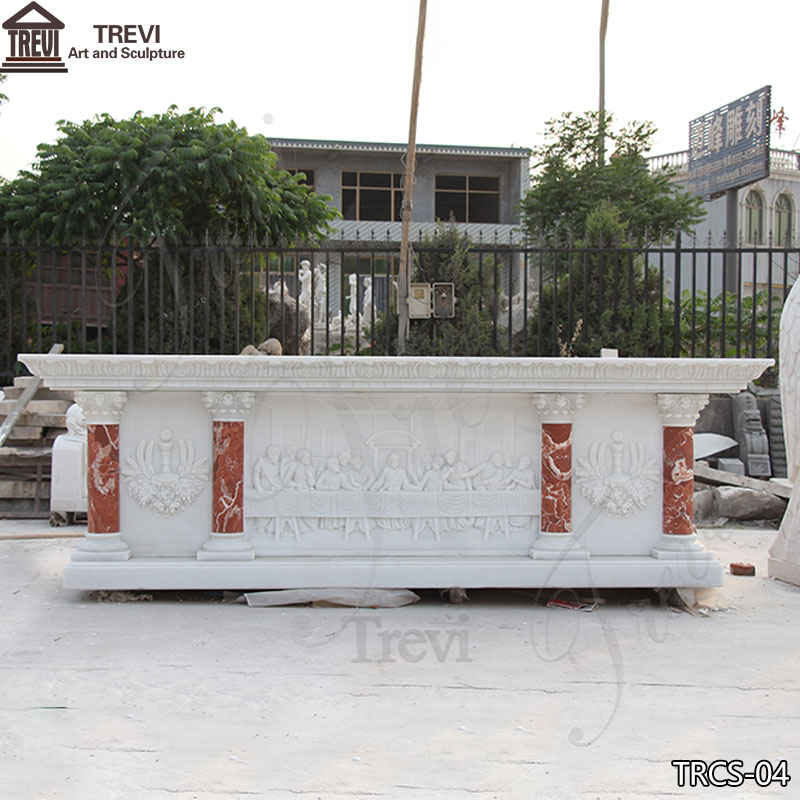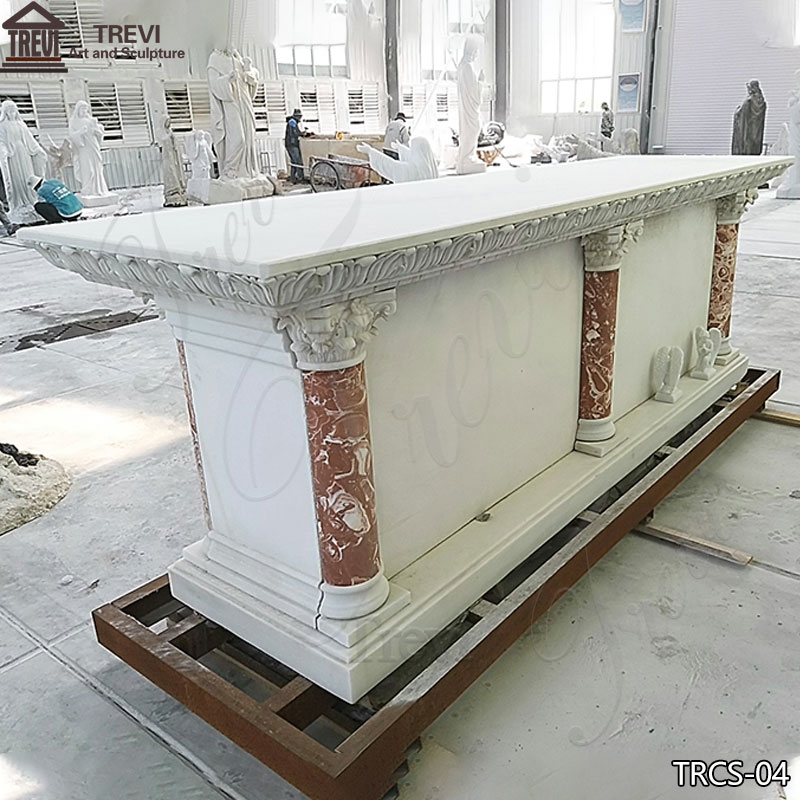 Show More Carving Details
The carving craftsmanship of the marble altar is truly unmatched. Whether it's the intricate carvings adorning the front of the altar or the nuanced expressions of the characters in the Last Supper relief, every detail is brought to life with exceptional precision and artistry. Our artisans that are responsible for these carvings aren't just great in their skills, but also devout followers of the faith. The carvings and sculptures are not merely impressive for their detailed representation, but also for the palpable emotion behind each stroke.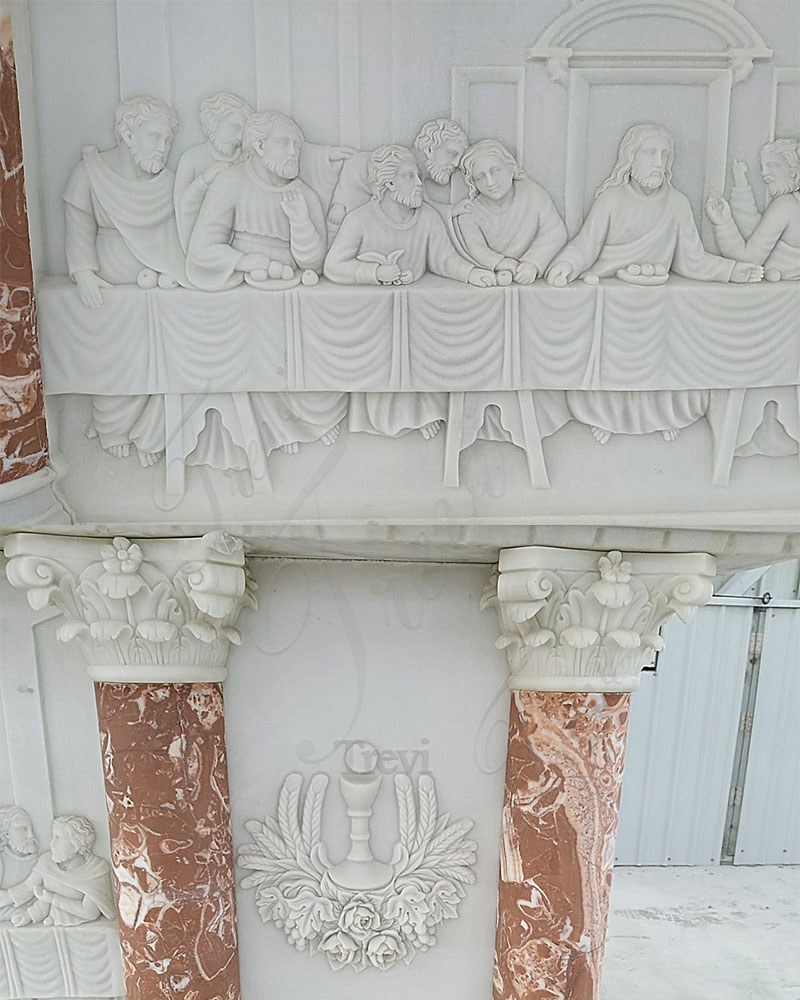 A-Grade Marble from Exceptional Source
Trevi's church altar table is made from the finest quality marble, sourced from the best quarries the manufacturers possess. Our factory leaders personally go to the quarry to select the highest quality marble raw materials. The purity of the material doesn't just ensure longevity but also enhances the altar's aesthetic allure.
More Marble Altar Table Choices
While the White Marble Altar with its red pillars and detailed carvings is a sight to behold, Trevi has a whole array of different marble altar designs available for those seeking something unique. Each design is not only an artistic masterpiece but also a testament to the rich tapestry of Christian tradition and the myriad ways in which it can be celebrated.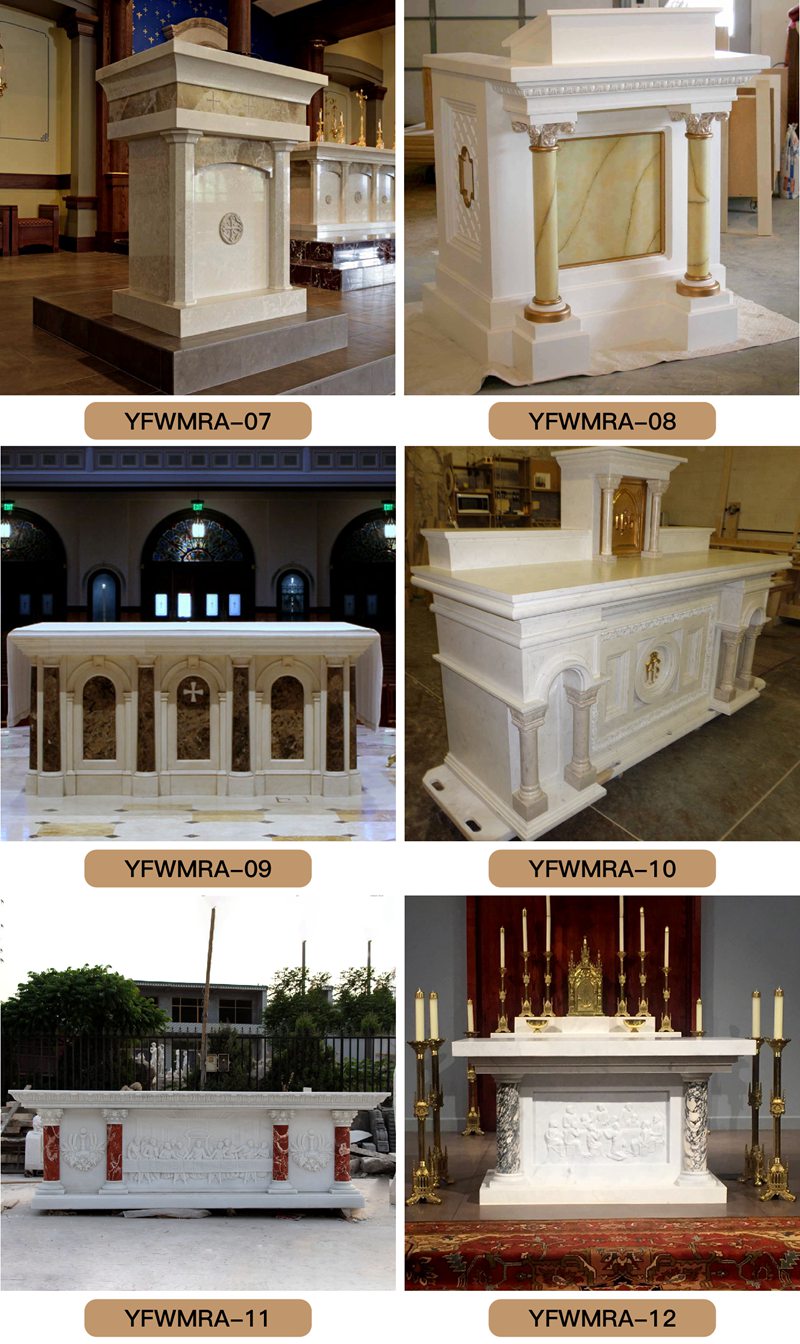 Why Choose Trevi Factory?
As a factory with 40 years of experience in marble carving works, Trevi has professional designers. We could accurately design a product or conception to your exact specifications. Then, our one-stop service could also help you ship the marble altar directly to your place. We have a strict QC team. Strict inspection will be carried out before the white altar table is packaged to ensure that the product is in good condition. Trevi provides full insurance coverage for each product. So that you do not have to worry about the risk of any loss of interest during the transportation of the goods.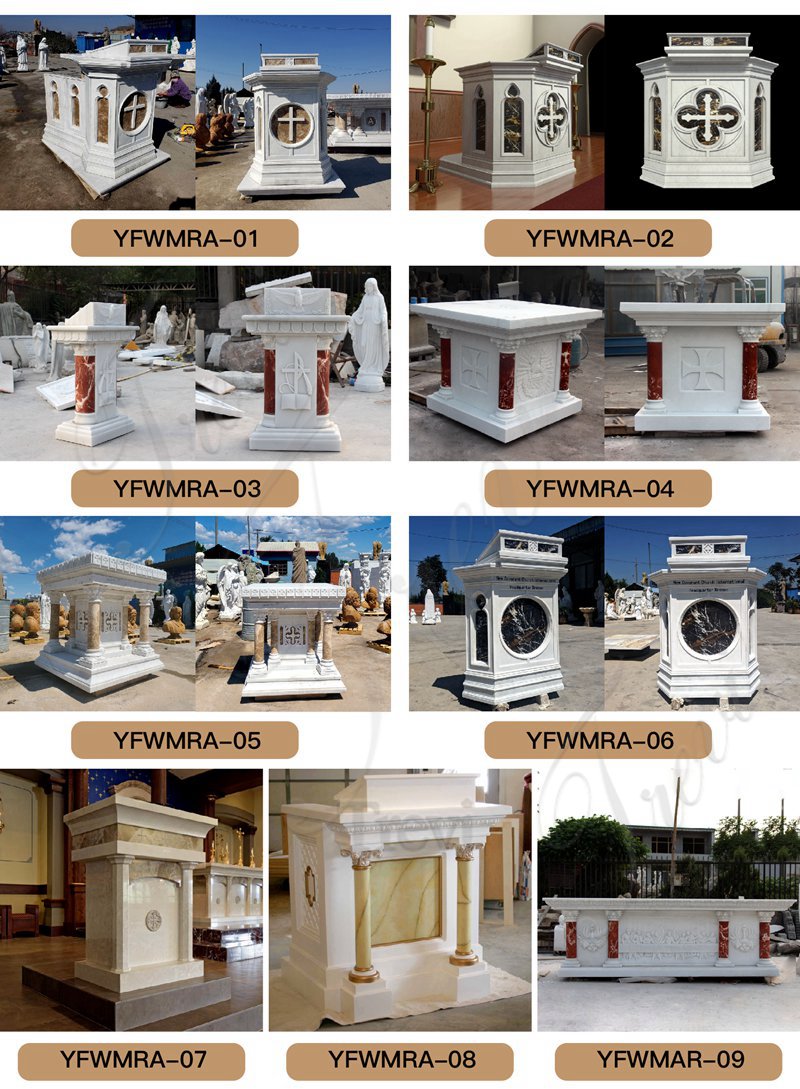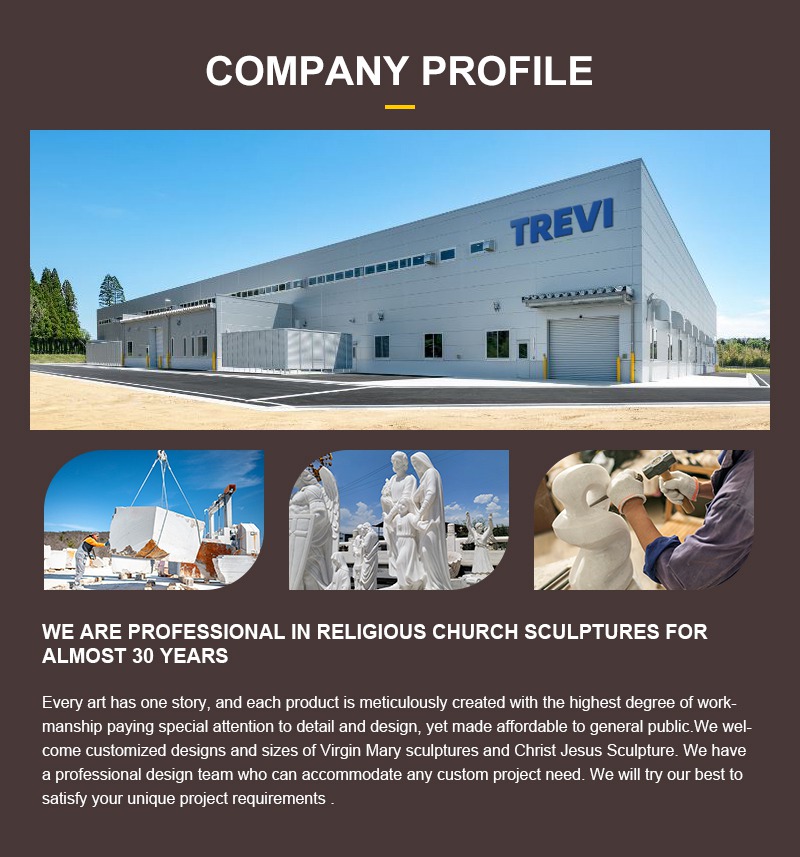 Trevi has mature experience in making marble religious sculptures. A complete and mature production system enables our products to have good quality assurance.  Contact us now to get more information about this catholic marble altar.