Marble Church Altar Display
The marble church altar, custom-crafted for a discerning church client, stands as a testament to meticulous artistry and devotion. Carved from a single block of high-quality beige marble, this altar emanates a sense of grandeur, supported by four pillars at its corners. A close inspection reveals the unique and intricate patterns in the marble, adding a touch of individuality to the structure. This marble altar is perfect for home or church decoration.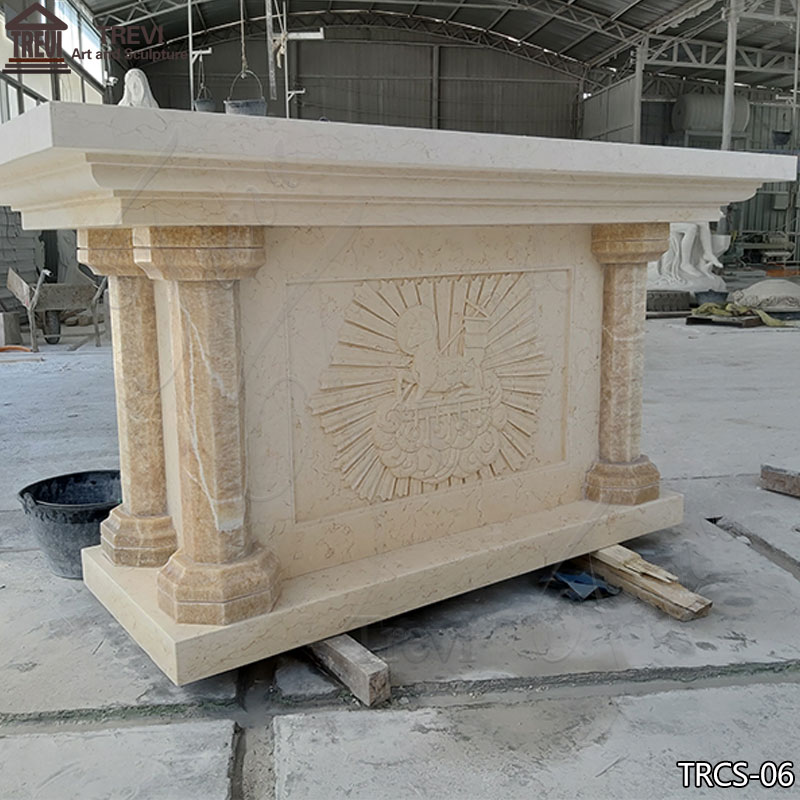 At the forefront of the altar, meticulously hand-carved reliefs by our skilled artisans adorn the surface. These carefully crafted designs not only showcase the artistic prowess of the Trevi factory but also reflect the dedication we put into creating high-quality religious artifacts. The four pillars not only provide structural support but also contribute to the overall majestic appearance of the marble altar. The beige hue of the marble exudes a sense of warmth and serenity, creating a sacred ambiance in the church space.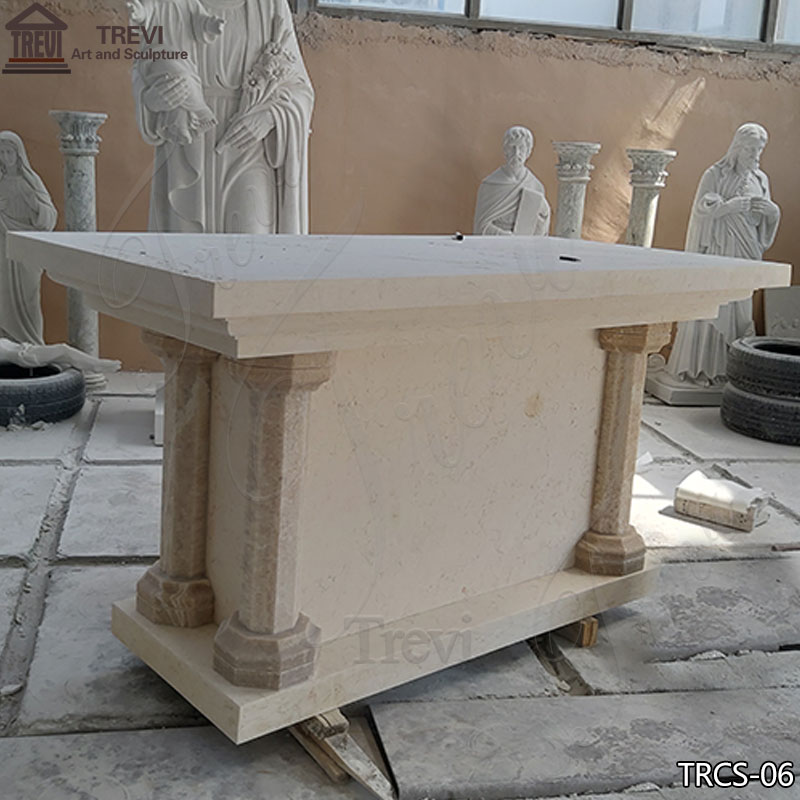 High-Quality Nature Beige Marble
Trevi's marble stone exhibits exceptional quality, ensuring long-lasting durability without compromising on excellence. Crafted to endure the test of time, our marble is a testament to superior craftsmanship, guaranteeing years of use without any compromise in quality. Its enduring beauty and resilience make our marble altar a reliable choice, free from any concerns about quality issues over the years.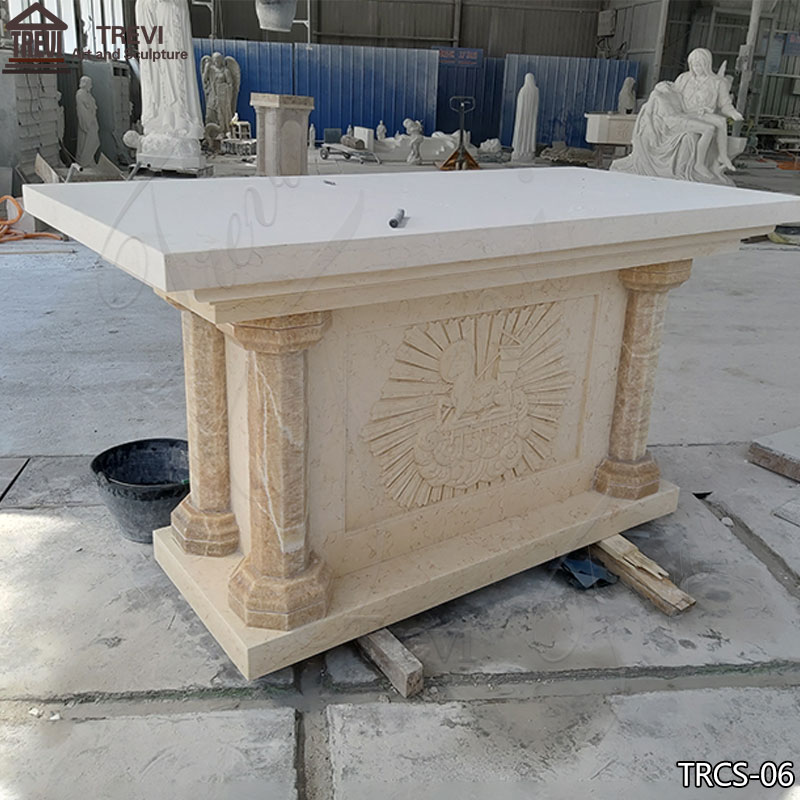 Custom Design Services
Trevi manufacturer provides design services to cater to the unique specifications of customers. They can work with the dimensions and requirements provided by the client to create a tailored marble church altar. This customization ensures that the final product fits seamlessly into the architectural design of the space. Design professionals can collaborate with customers to incorporate specific motifs, patterns, or branding elements, resulting in personalized and visually appealing solutions.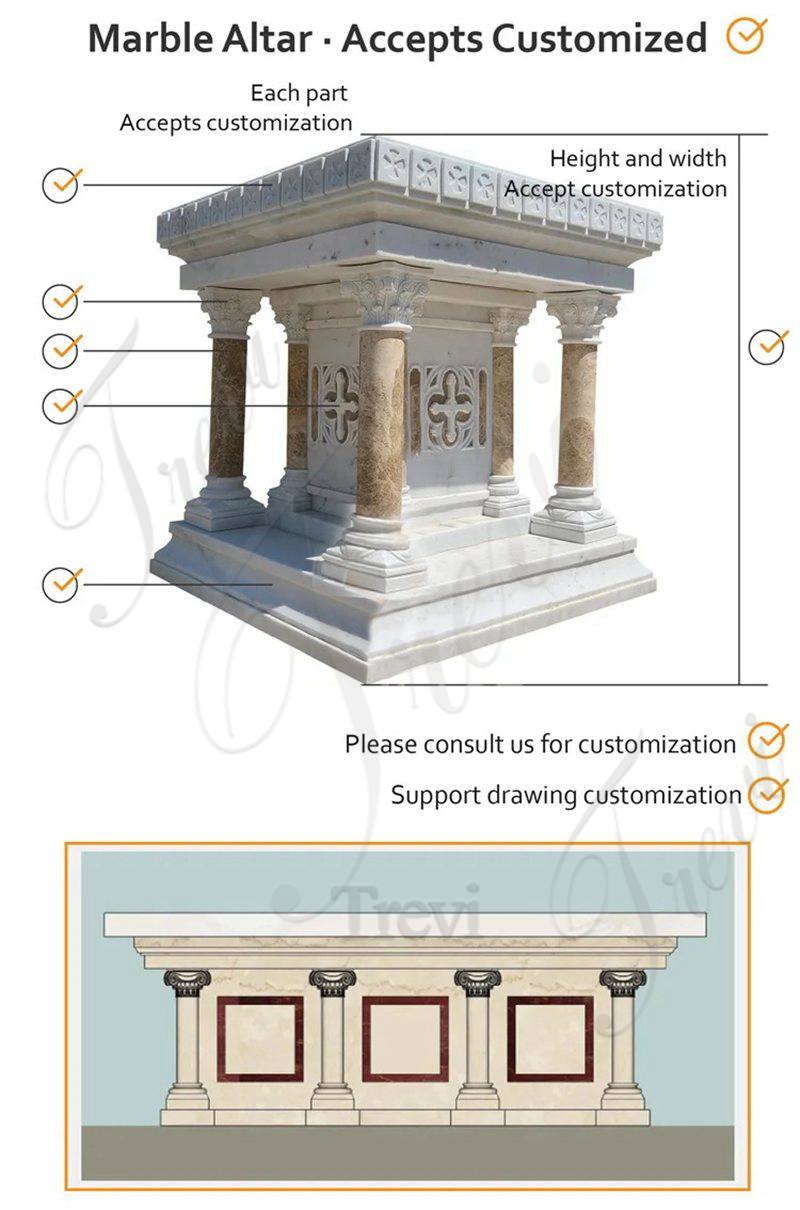 Factory Direct Sales Low Price Advantage
All our marble church altars are directly sold by the manufacturer, providing us with a significant pricing advantage. By eliminating intermediaries, we offer competitive prices on our altars, ensuring that our customers benefit from both quality craftsmanship and cost-effectiveness. Trevi can also provide photographs and videos of the marble sculpture process upon request, allowing you to have a better understanding of the progress and production conditions.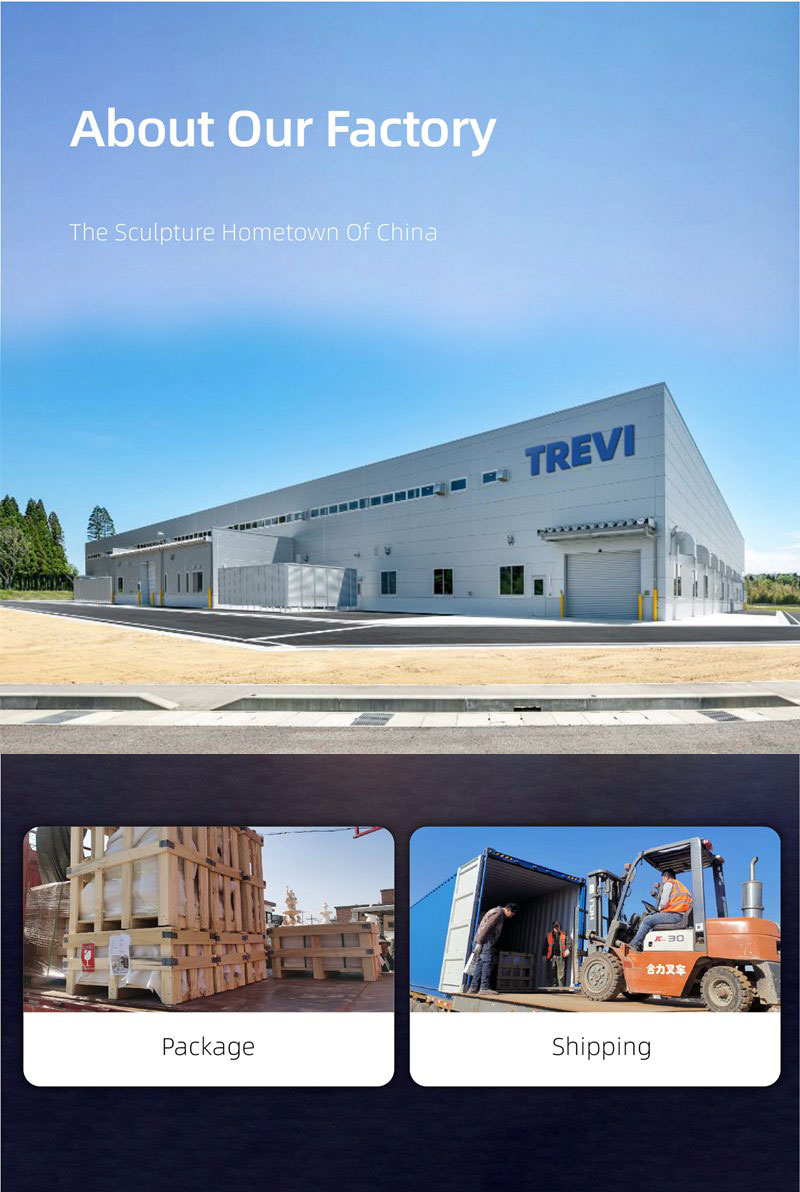 More Marble Church Altar Options
Explore our options for marble church altars, each a masterpiece in its own right. Trevi's collection showcases a diverse range of meticulously crafted altars, custom-designed to cater to the discerning tastes of church clients. Whether you seek a classic design or a more contemporary style, our selection provides a variety of choices to suit any aesthetic. Elevate your sacred space with the beauty and devotion embodied in our expansive range of marble church altars.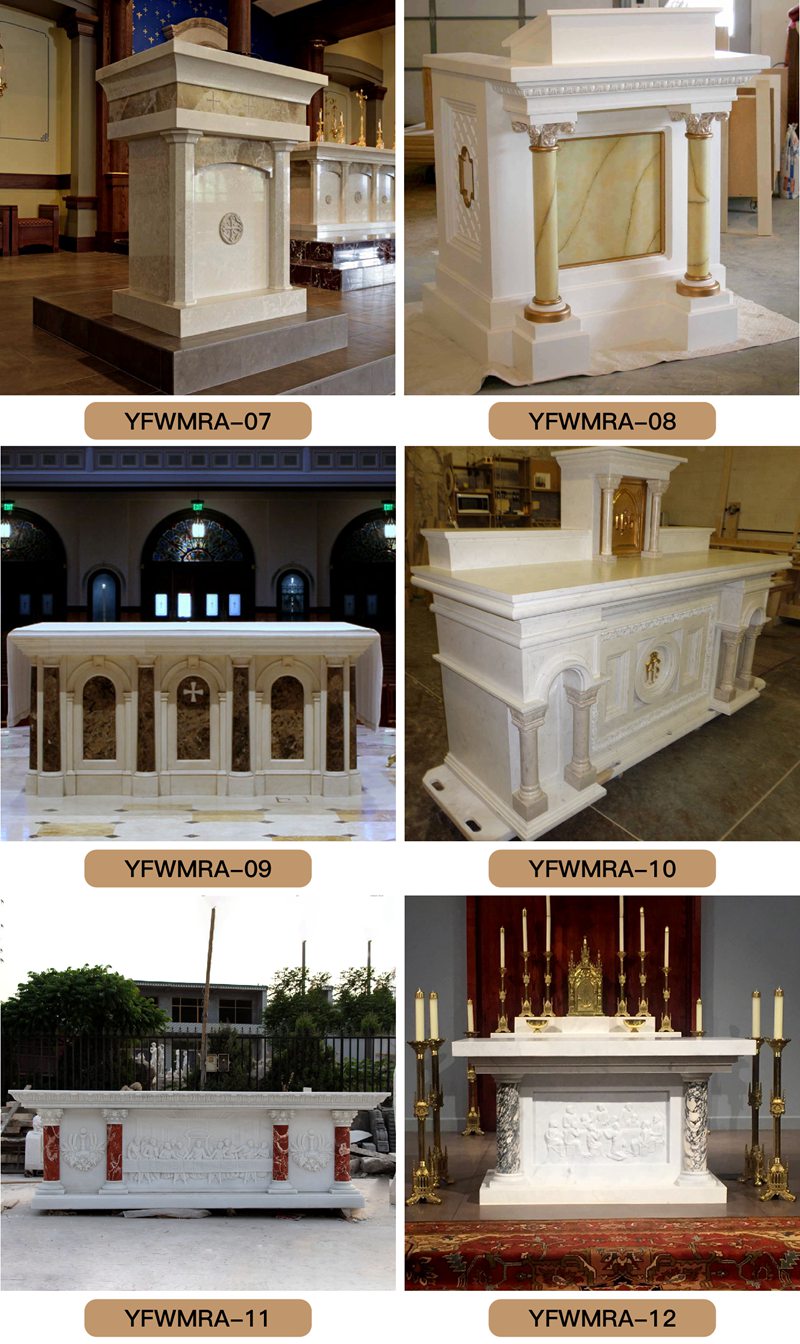 If you want to customize a unique marble altar table, we will provide you with high-quality and one-stop services.