Sacred Heart of Jesus Statue Description:
The white Sacred Heart of Jesus statue outdoors lies in a beautiful garden. Its sacred temperament is harmoniously matched with the scenery in the garden.
The Sacred Heart of Jesus sculpture has the heart of Jesus exposed outside, surrounded by a crown of thorns, with scars and flames on it. It expresses Jesus' great love for the world and calling on the world to forgive their sins and love each other. It is a kind of spiritual sustenance and dependence for people with great love and pious hearts.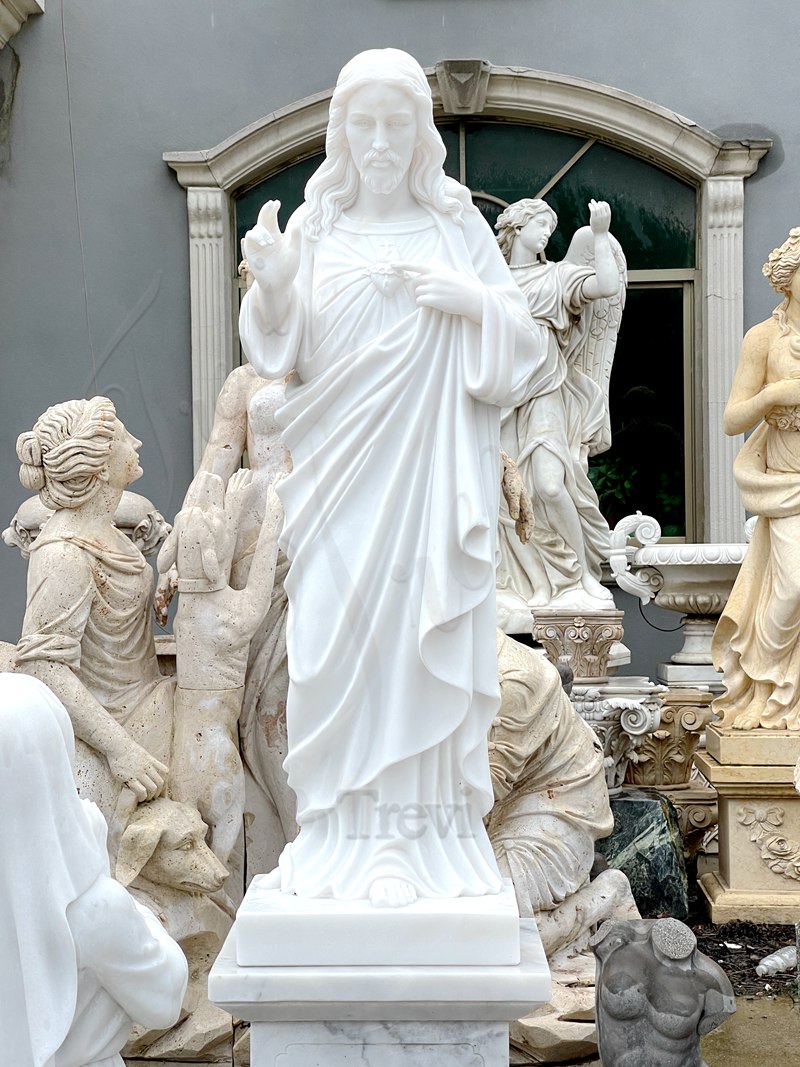 Natural Marble Highlights The Jesus Statue:
Natural marble is a mysterious treasure shaped by nature for thousands of years, and it is an extremely precious property. Trevi used this precious marble as a raw material for the Sacred Heart of Jesus statue outdoors. Excellent carving artists polished and carved hard marble into smooth figures for people to appreciate and collect.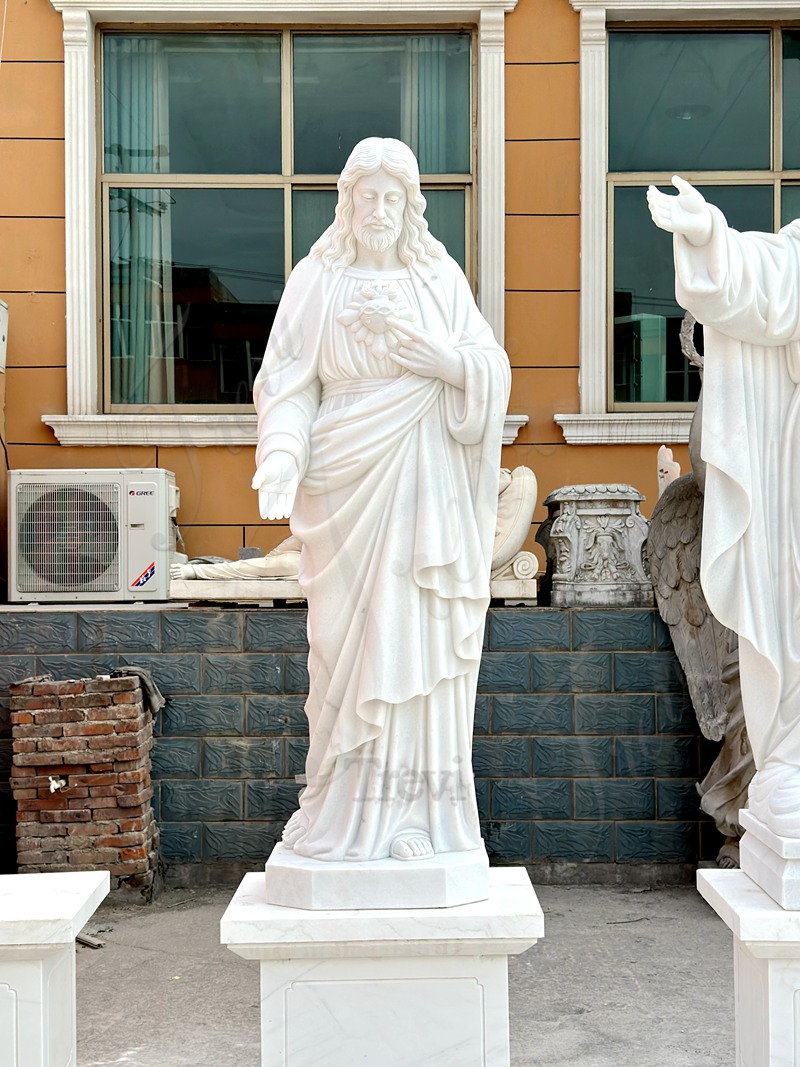 Vivid Jesus Statue Carving Details:
Trevi's artisans who specialize in carving religious sculptures are devout believers themselves. Their deep understanding and reverence for the subject matter contribute to the exceptional quality of their artwork. The light clothes, distinct beard, natural limbs, and expressive expression of Jesus are all vivid and charming. When you look at it, you even feel that it is in front of your eyes like a real person, which is awe-inspiring.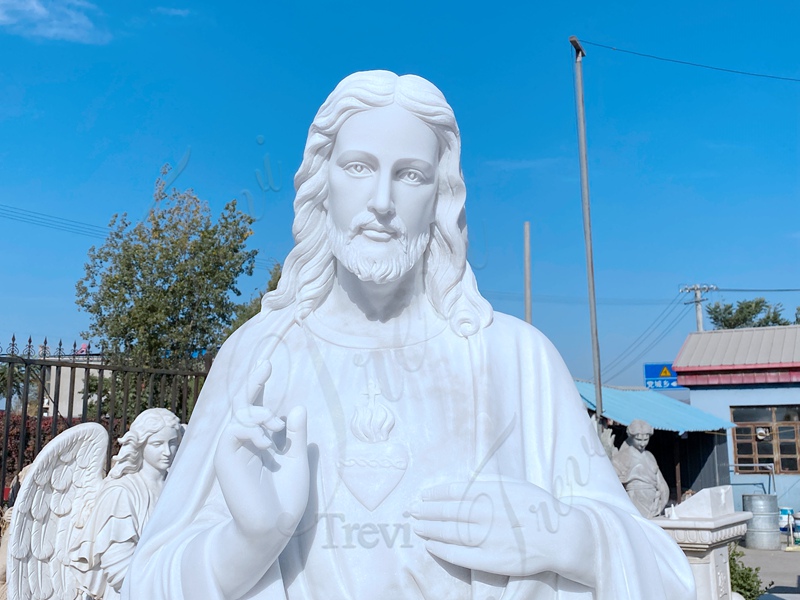 Feedback on Marble Jesus Statue:
Trevi's marble religious sculptures have always been popular and loved by customers from various countries because of their high quality and good prices. This picture is feedback on our 24-inch Sacred Heart of Jesus Statue shared with us by our US customers. The pure white color makes Jesus look more noble and holy, and it matches well with this friend's indoor environment.
Trevi Offers More Marble Religious Sculptures:
Apart from marble Jesus sculptures, Trevi also covers other marble religious sculptures. The marble Gospels, marble pulpit, marble altar, marble saint sculpture, and marble angel statue in this picture are all made by us.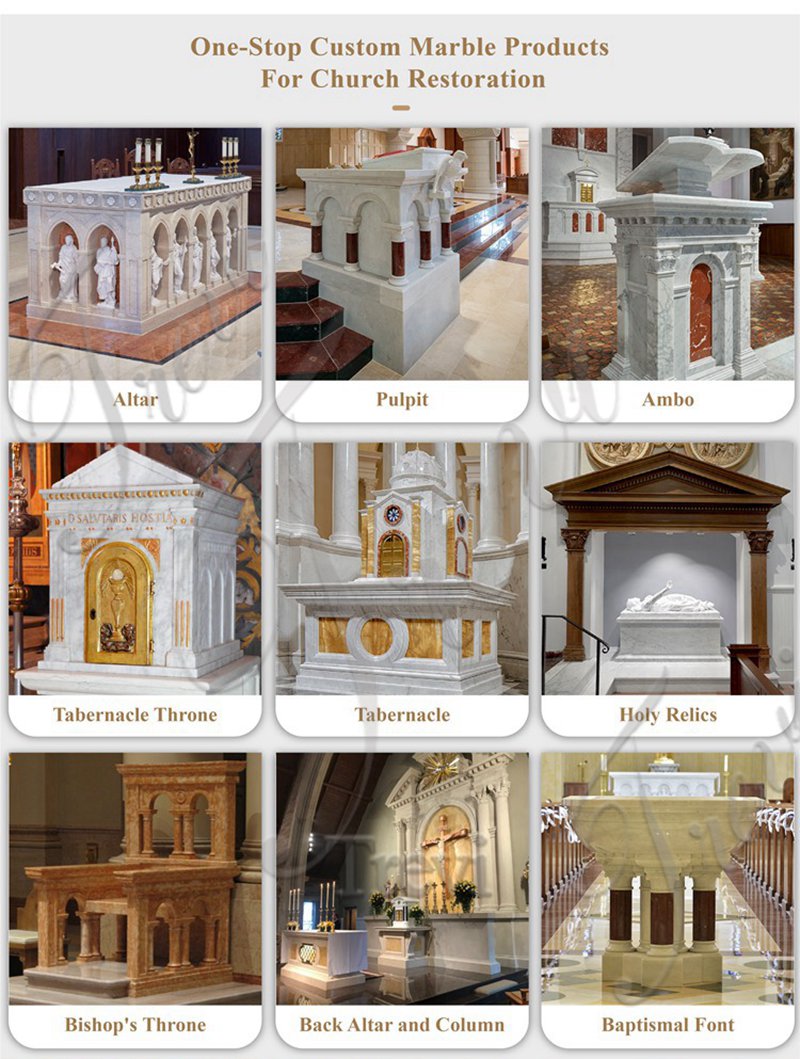 Trevi has enough experience and strength to make large outdoor religious statues for you. The exquisite design and details would please you. Intimate customized service and after-sales service would also save you worry and effort.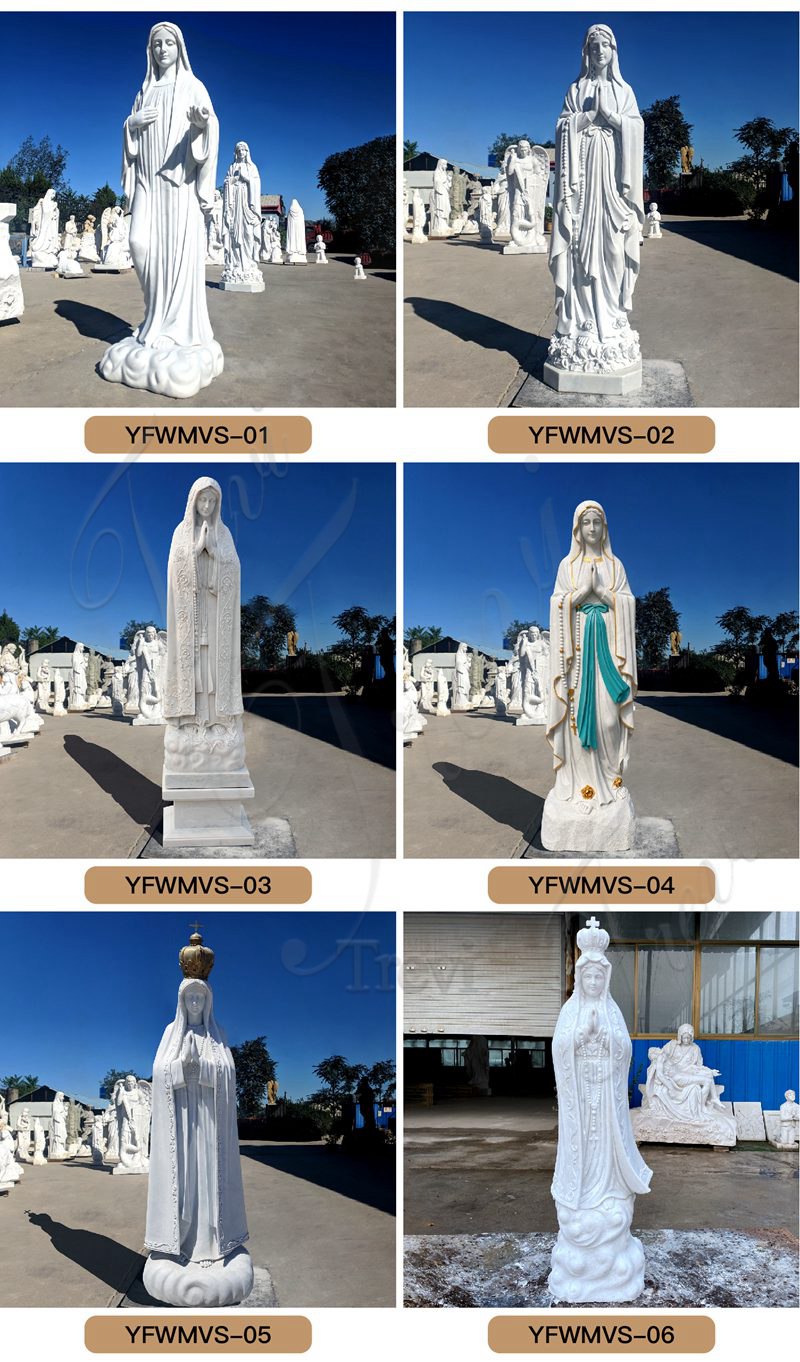 Then, you can get in touch with us now. We will provide you with more detailed information about this Sacred Heart of Jesus Statue outdoors.