Product Details:
This main altar was carefully designed by the designers at the Trevi factory. The altar has a unique and beautiful appearance. In addition to some exquisite flower carvings, the main altar also has a realistic crucifix sculpture. The golden metal frame is inlaid on the altar, which plays a very good decorative role. Such a beautiful main altar is perfect for a church.
Top Level Carving Artists:
Trevi factory has many excellent carving artists. Their carving skills are superb. On the one hand, their carving skills are passed down from their forefathers, who participated in the carving of sculptures in Chinese royal palaces, such as the Forbidden City, etc. On the other hand, these artists have rich experience in carving after decades of carving learning and practice. They learned to paint when they were young, and when they were 20 years old, they became the assistants of top sculptors. In addition, these excellent carving artists in the Trevi factory are constantly improving their carving skills and maintaining carving practice.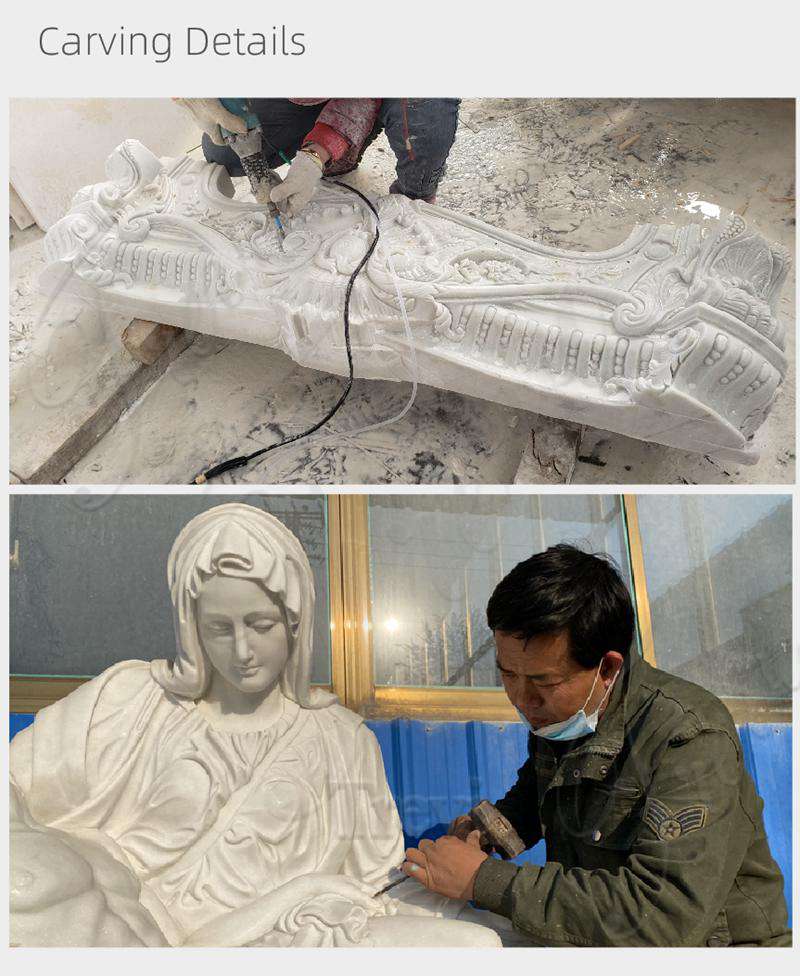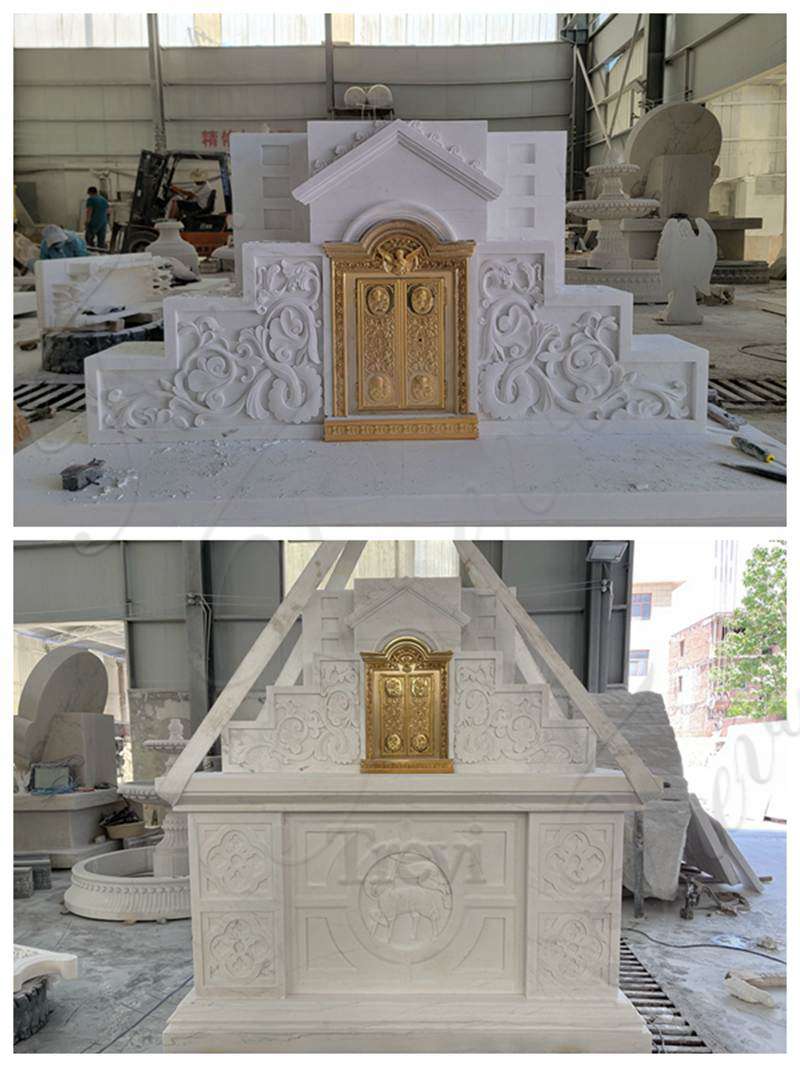 Various Altar Options:
Trevi factory has many Catholic church altar designs. These altar designs are loved by customers all over the world. In addition, we also accept various customized services. For example, you could choose your desired design or text on the front of the altar, or you could ask us to inlay some photos on the altar, etc. We could meet all your needs. Of course, the color, size, etc. of the main altar could also be customized according to your requirements.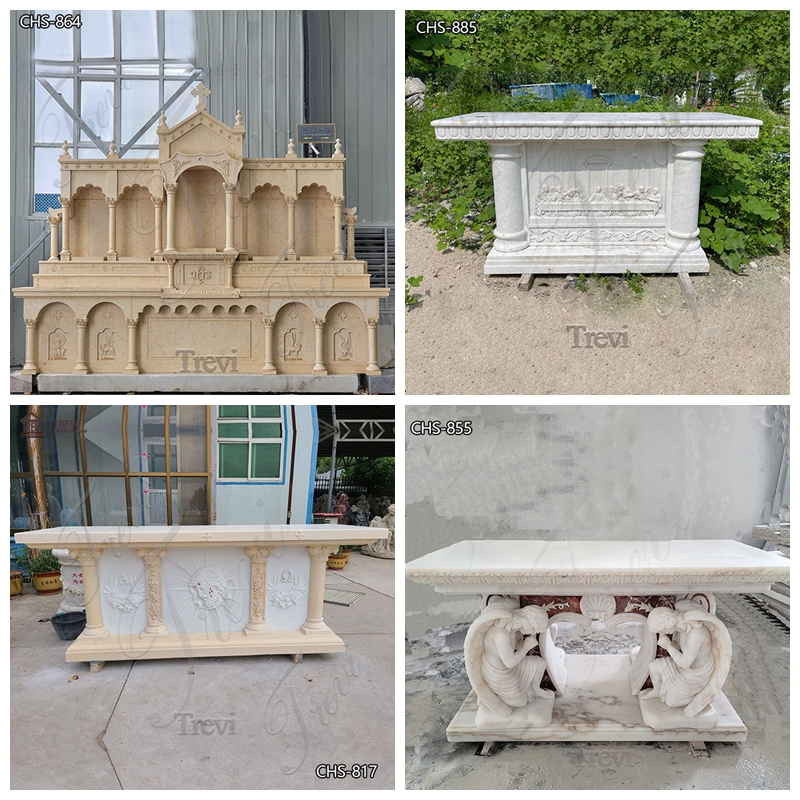 Strong Packaging:
Some customers may worry about the packaging of the product, after all, the goods have to be transported over long distances. Trevi factory could promise you that we all come in tight packaging. For example, we would pack sculptures in 3cm thick wooden crates. It also wraps thick soft foams on the surface of the sculpture. Under the double protection of inside and outside, the sculpture could safely arrive at your home. In addition to this, we would also purchase full insurance for each sculpture, which would maximize your protection against loss.
Trevi would treat every customer with the greatest sincerity. If you are interested in the marble main altar for sale, please feel free to contact us.