Carved from pure natural marble, the catholic tabernacle designs have exquisite finishes and details. Trevi's talented artists have carefully carved and polished to ensure that every design of the shack is smooth and detailed.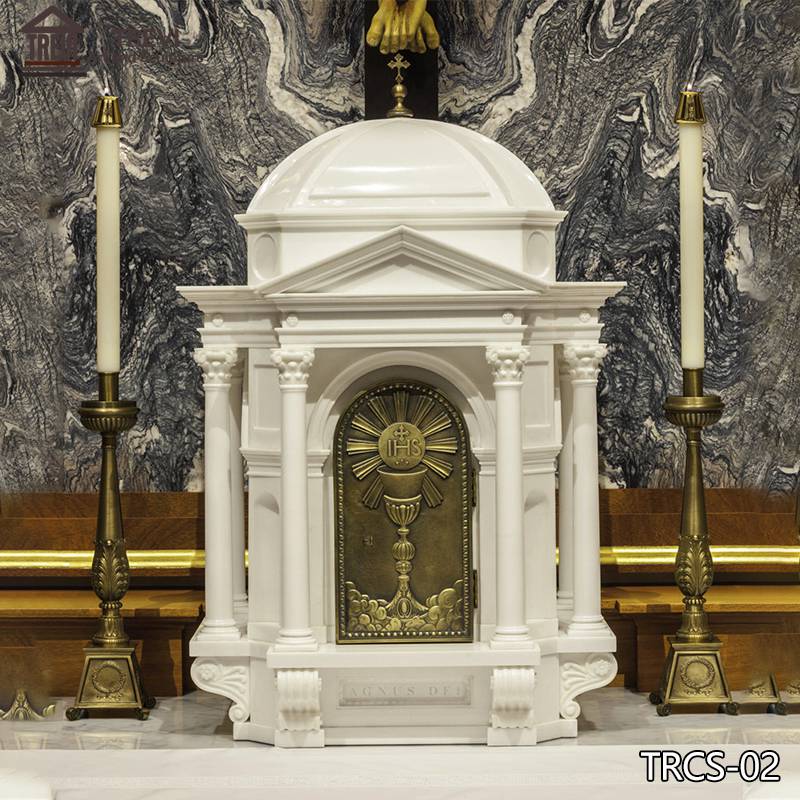 Professional customization services will be able to meet the needs of each customer so that your church has the most suitable and unique marble shelter.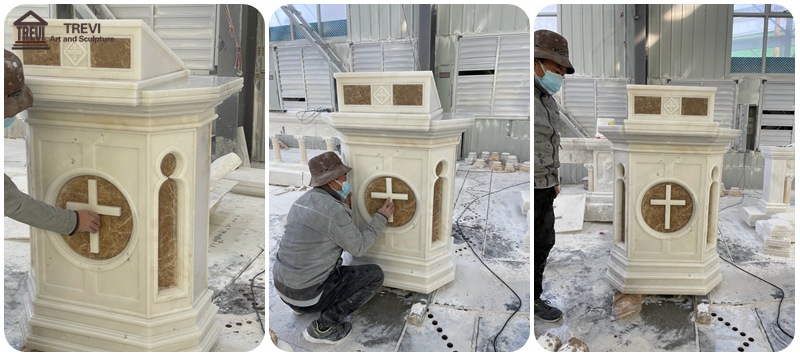 Catholic Tabernacle Designs:
We have rich experience and could make various styles of marble tabernacles for customers. Each style is carefully designed by us and has proven to be very popular.
The domed tabernacle design looks more delicate and compact.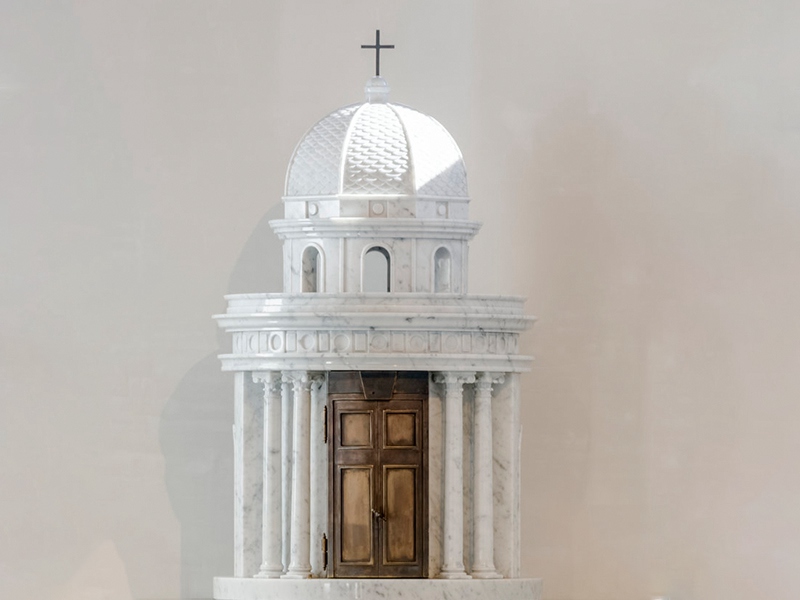 The square design looks more regular and has a sense of seriousness.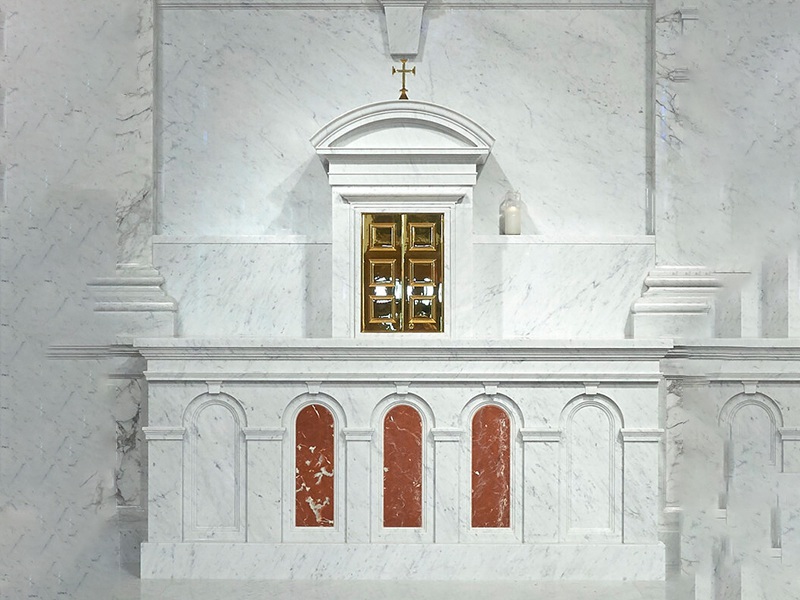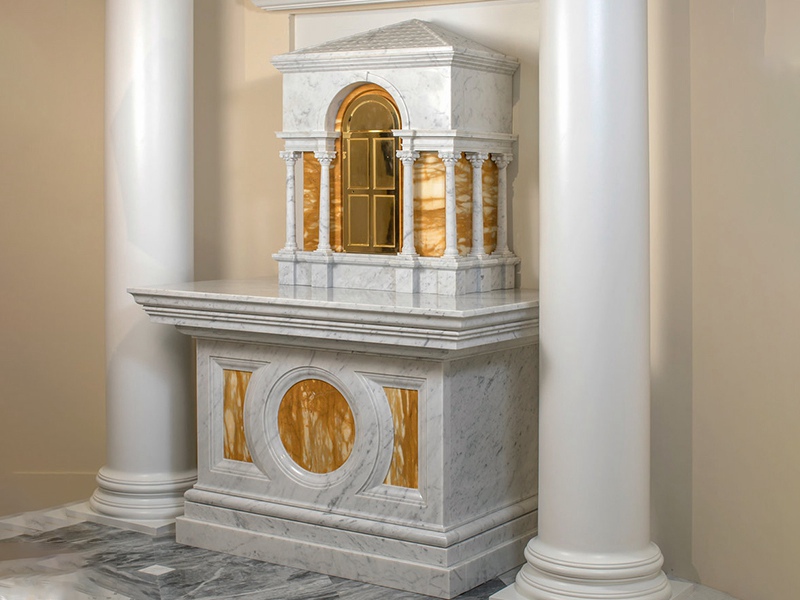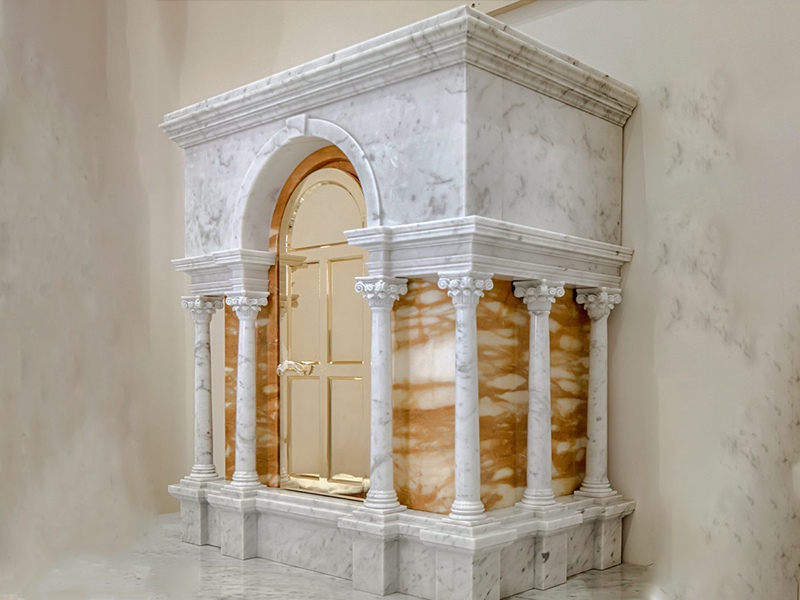 The combination of dome and square design is more modern and unique.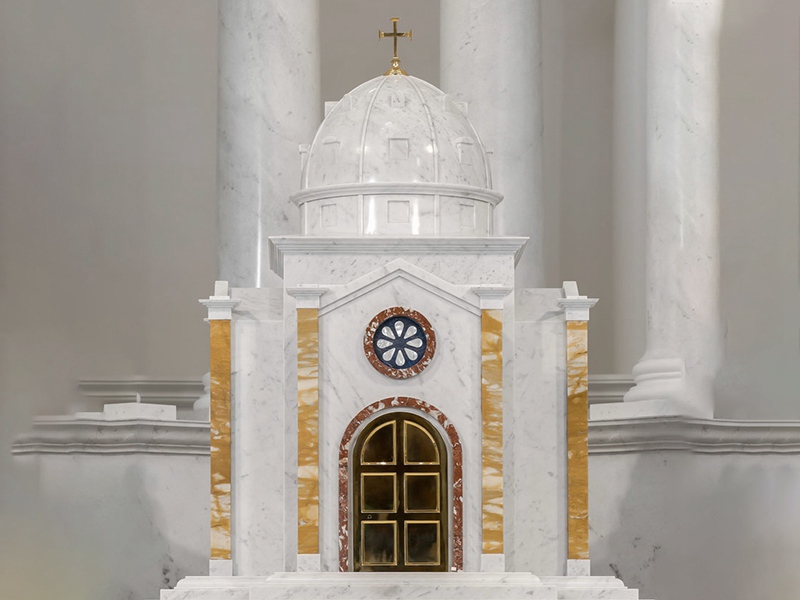 Trevi Customized Service:
We have a professional design team that could design the most suitable size and style for you according to your church.
The data of each part will be marked in detail on the design drawings. And this is a must for every friend who pursues a unique church decoration.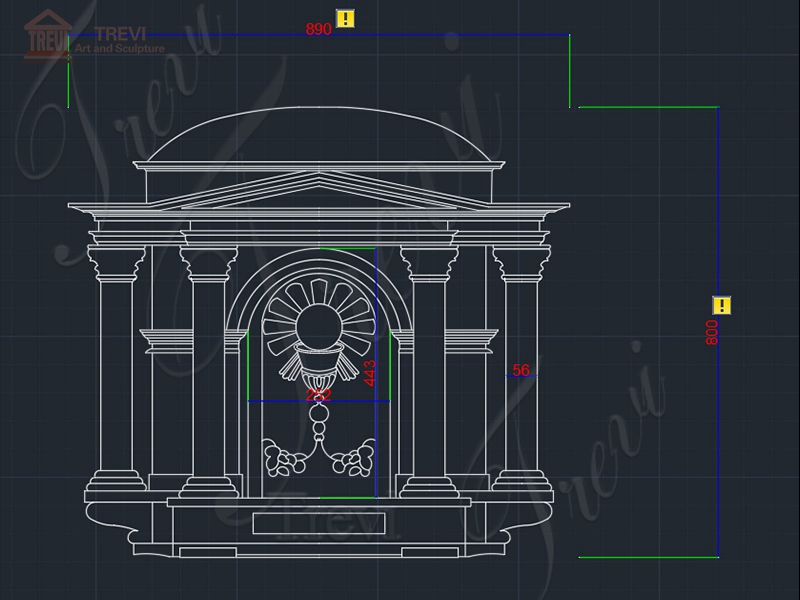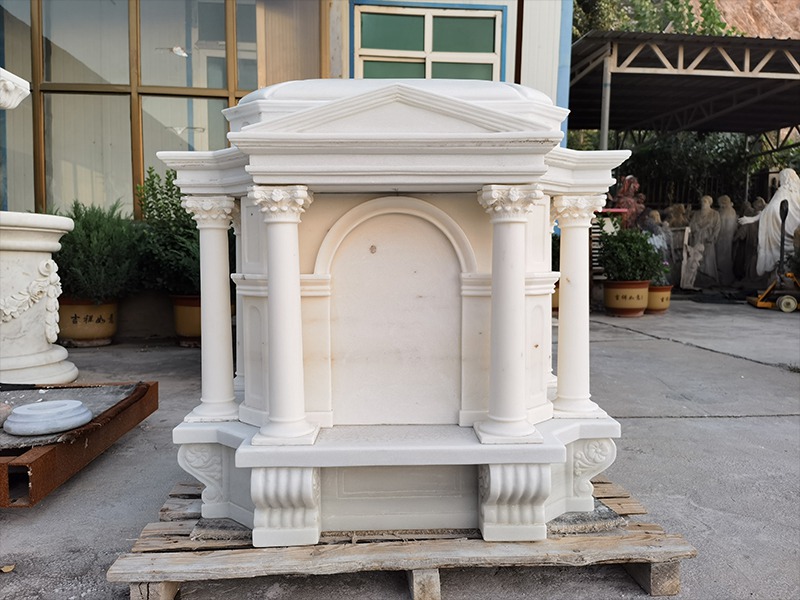 Spot Goods Display:
Shown here are marble religious statues that we have made. Every detail is handled perfectly. We also make other church sculptures such as niches, altars, pulpits, etc.
If you are interested, you could contact us and inquire about specific matters. Our professional team is always at your service!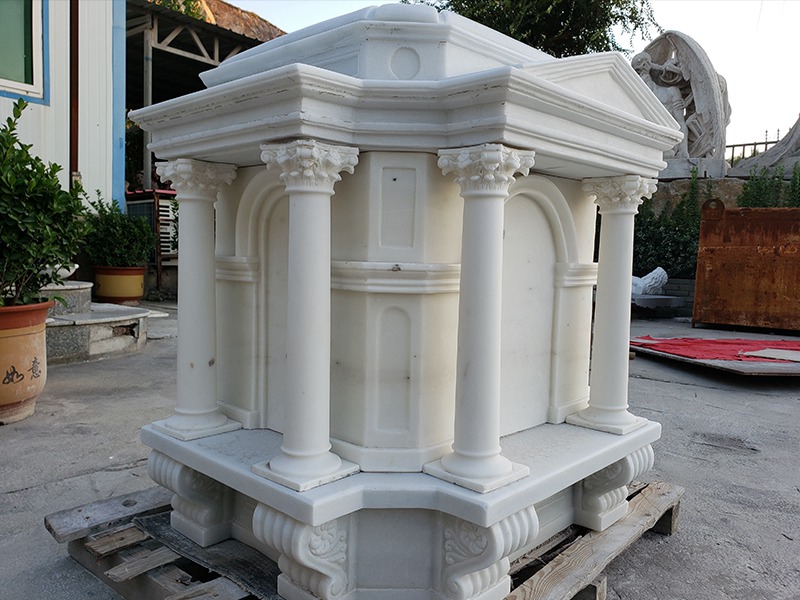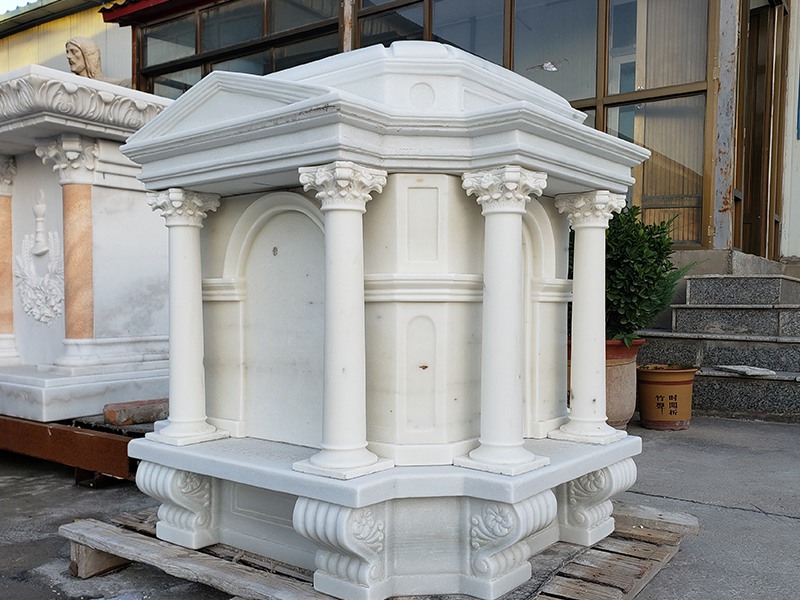 Also, if you're looking to renovate a church, we're a great option. We have a professional church  restoration team who could give the most appropriate plan according to your existing church situation.