A well-carved marble church ambo is an essential element in any religious setting. It serves as a focal point for preaching and communicating the Word of God, and it also symbolizes the authority of the speaker.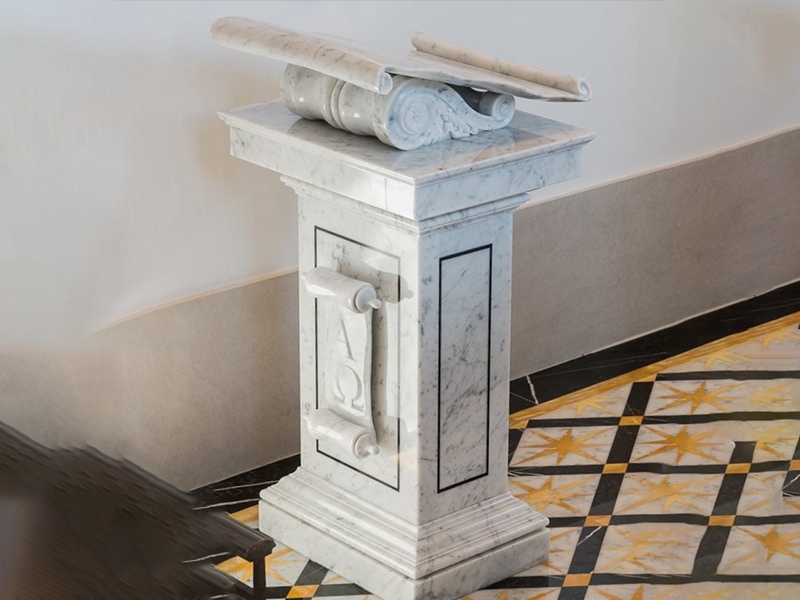 Trevi Craftsmanship:
Our skilled artisans use traditional techniques to carve each piece by hand, resulting in a truly unique and exquisite work of art. This meticulous process ensures that every ambo in church is of the highest quality. And this would make it a stunning centerpiece for any religious setting.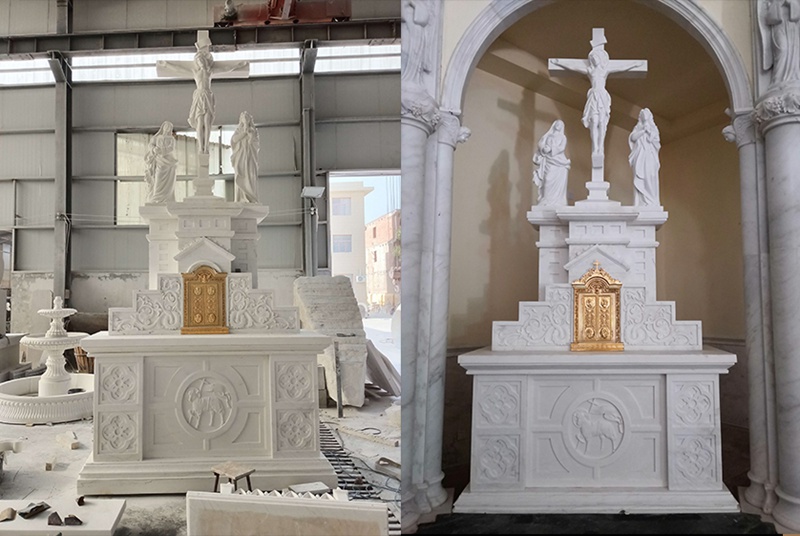 Natural Marble Material:
We use only the finest natural marble materials to create our ambo in church ambos. This allows us to achieve a level of detail and intricacy that is impossible with other materials. The natural variations in the marble create a unique and beautiful finish so that our sculptures could keep many years.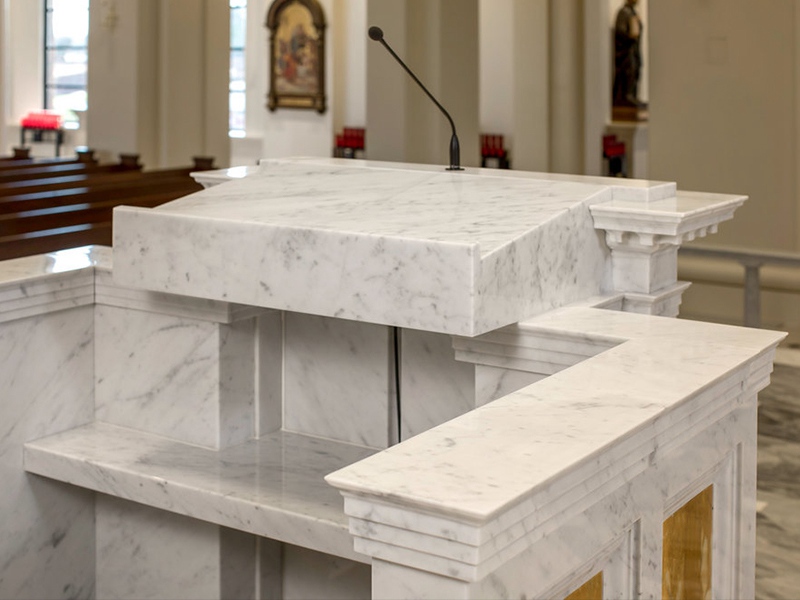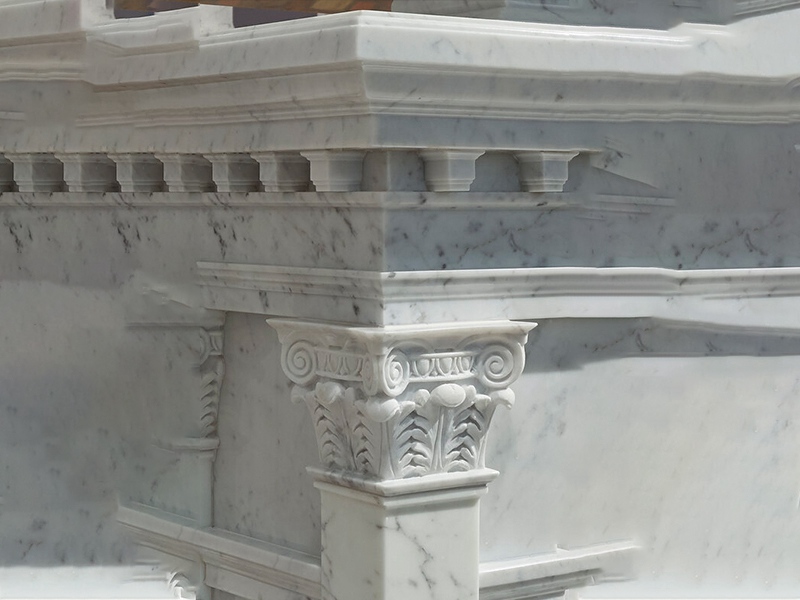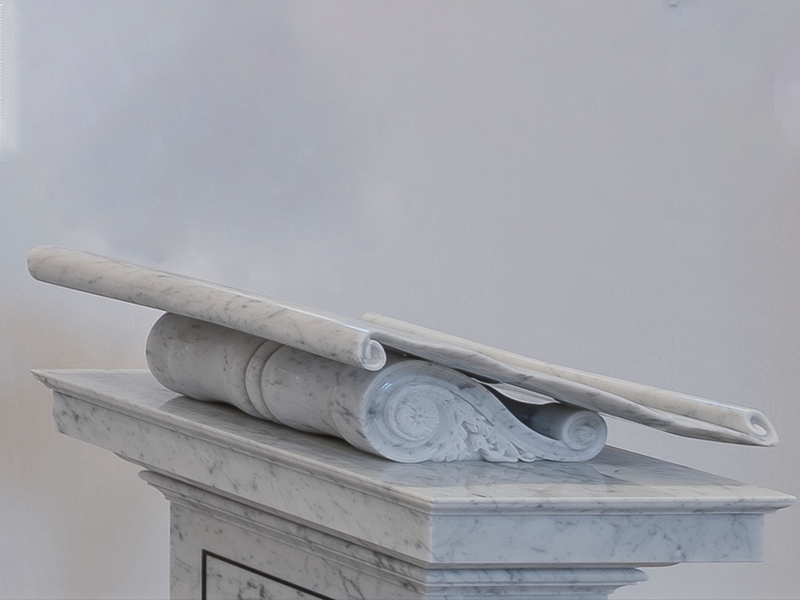 Variety of Styles:
We offer a wide range of styles and designs, including traditional and contemporary designs. Whether you prefer a classic look or something more modern, we have the perfect pulpit to suit your needs.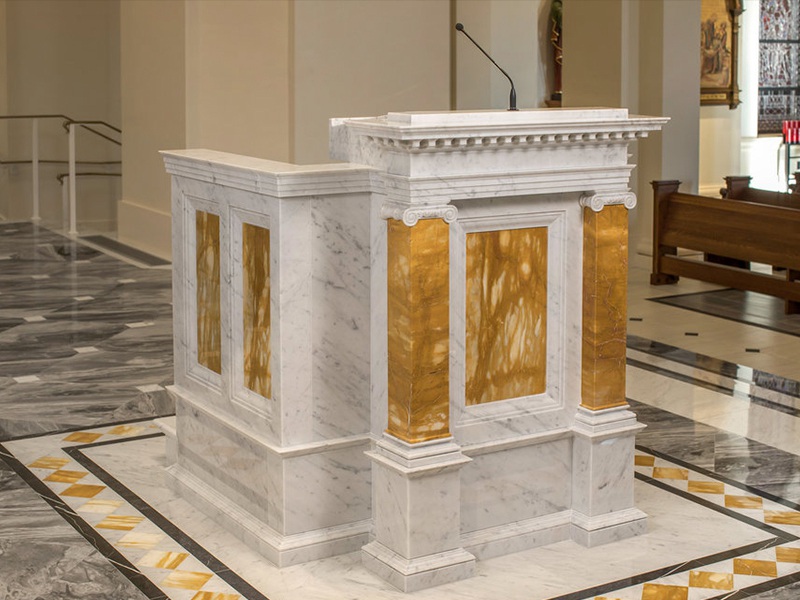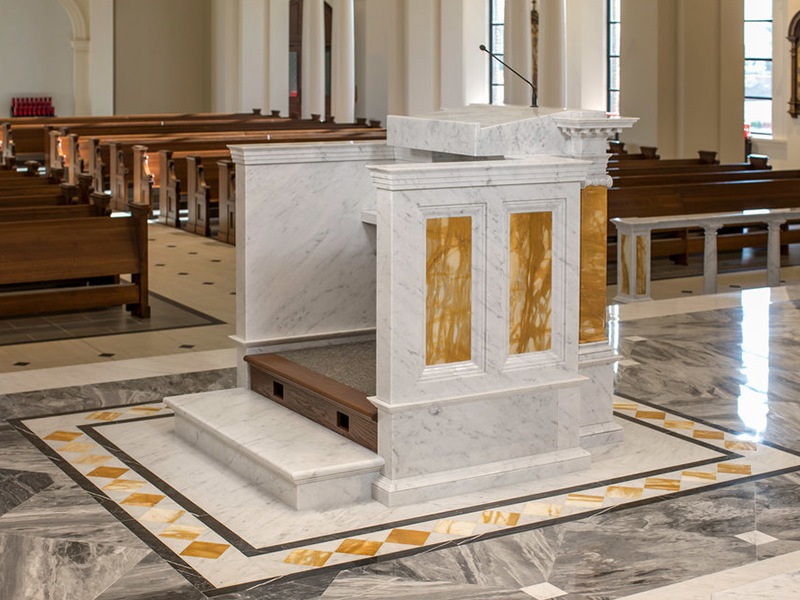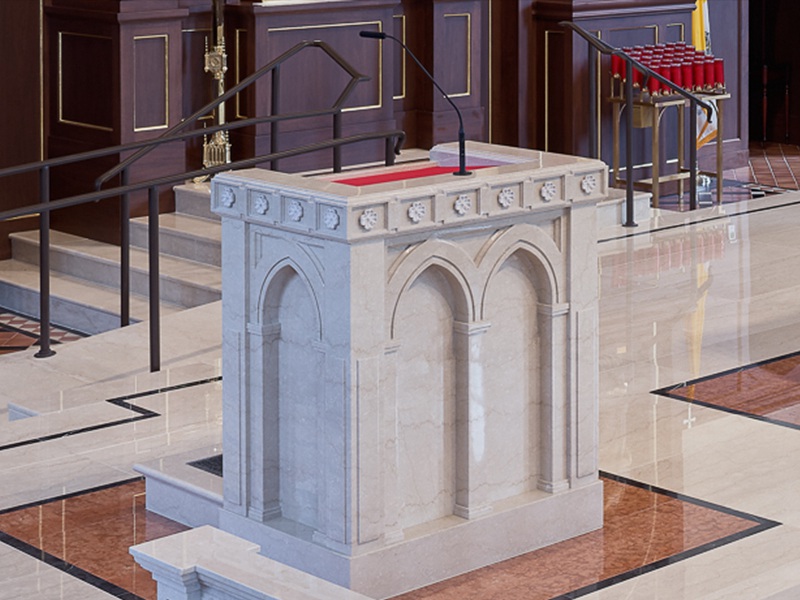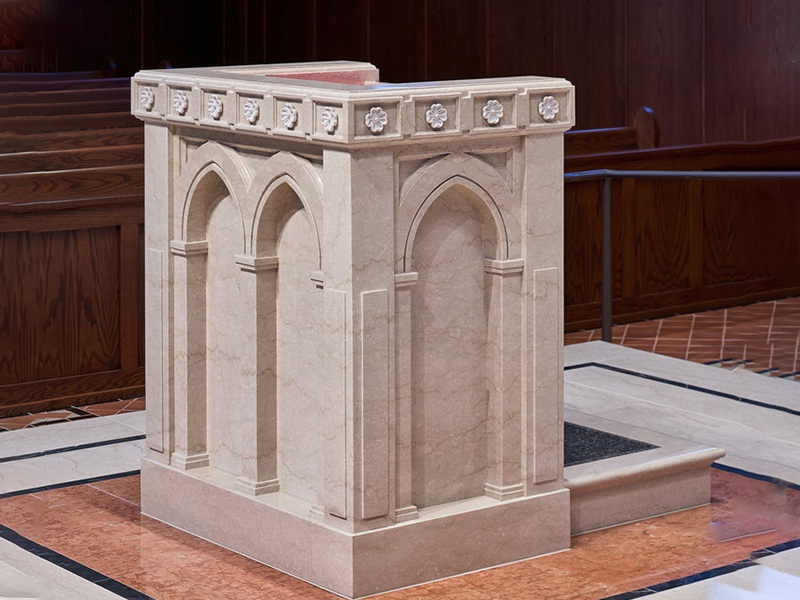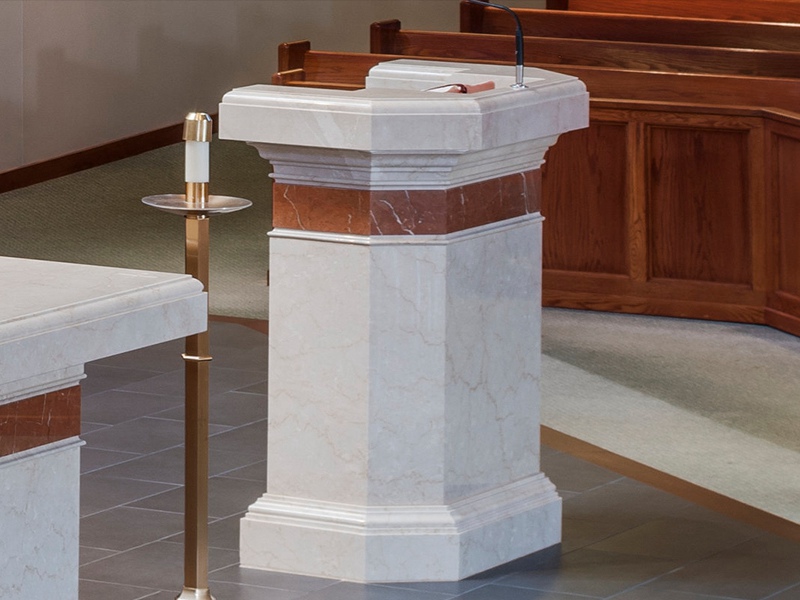 Customer Feedback:
Our customers rave about the quality and craftsmanship of our marble ambos. They appreciate the attention to detail and the beauty of the finished product.
This one is we made for one of our clients. He is satisfied with the high-quality ambo.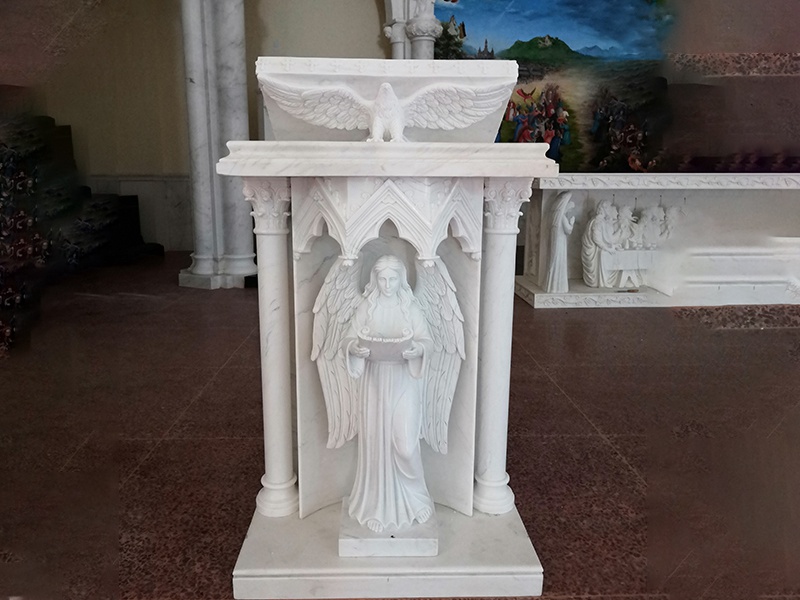 Contact us today to learn more about our products and services!