Details of Saint Anthony Statue:
This Saint Anthony outdoor statue is hand carved from grade-A marble. It is widely popular in marble religious statues. The Saint Anthony statue is usually depicted wearing the robe of the Word and holding the Christ Child in his arms. Often, the statue of St. Anthony is accompanied by the appearance of lilies representing purity.
St. Anthony is the patron saint of the poor, the patron saint of couples, and the "finder of lost items". People pray to the statue of St. Anthony to receive help, love, and forgiveness.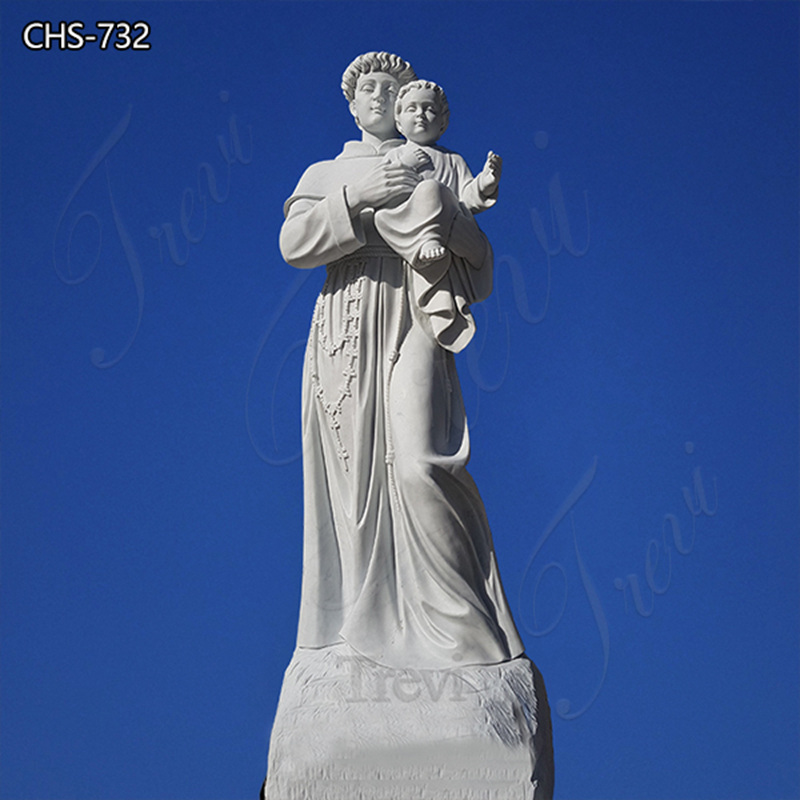 Rich Sculpture Forms of Saint Anthony Statue:
The marble sculpture of St. Anthony is one of the most popular and respected saints of the Catholic Church. There are many stories and legends about him, and the spirit of St. Anthony has been passed down through the generations.
Many believers place marble St. Anthony sculptures in Catholic churches, gardens, and outdoors as objects of prayer. trevi, as a professional marble religious sculpture supplier, has a deep knowledge of each saint's story. If you need a great marble St. Anthony sculpture, the Trevi factory has many styles of quality stock for your reference.
Trevi's Professional Marble Carving Craftsmanship:
The Trevi factory has a dedicated religious carving department and the carving artists in this department are devoted religious believers. These artists are skilled in the characteristics of religious stories and figures.
What's more, when carving each marble religious sculpture, our artists carve each sculpture with devotion and dedication.
In addition, Trevi uses pure hand carving, as opposed to machine carving. As a result, our marble religious sculptures are of the highest quality.
Safe Packing and Shipping:
Trevi takes the safety of marble religious sculptures very seriously. We would pack each sculpture in the safest way. Fitting packaging would protect the safety of the statue to the greatest extent.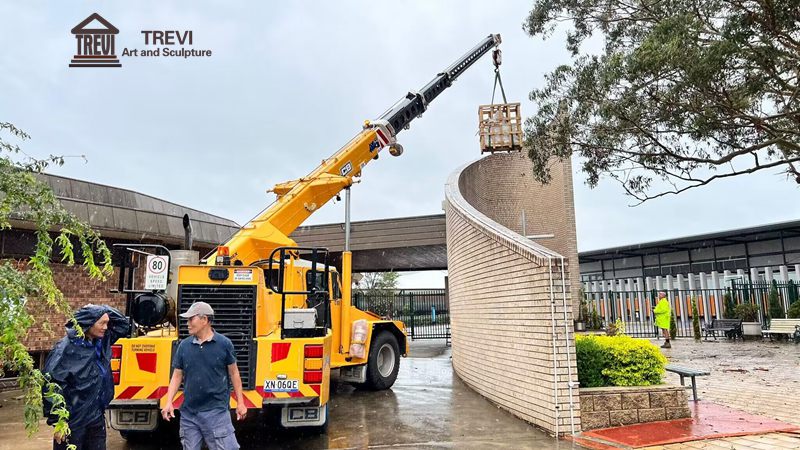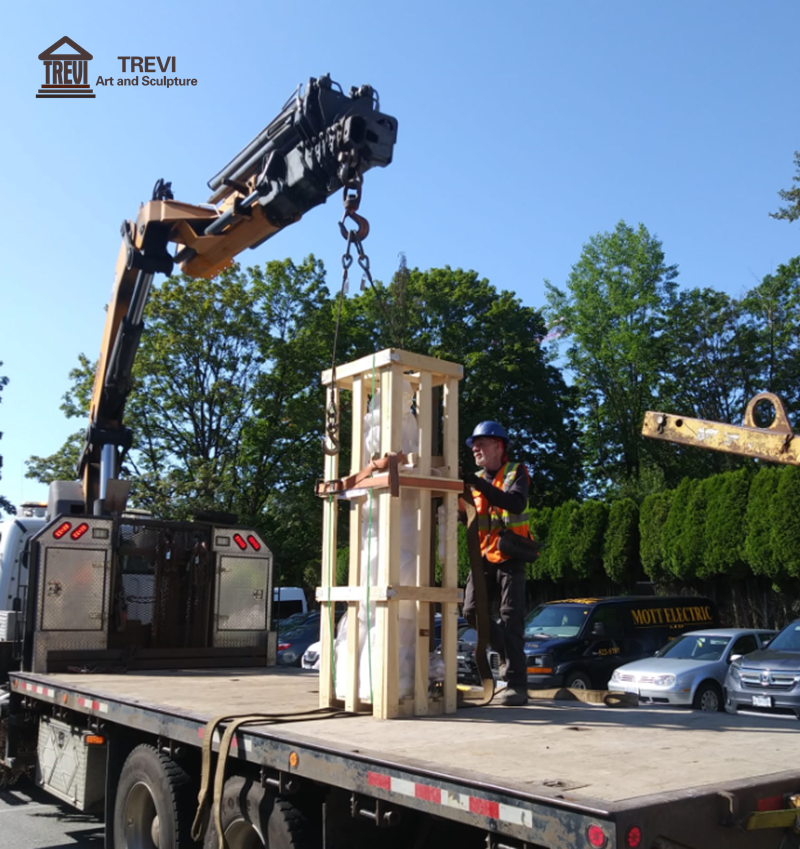 Some Church Sculpture Feedback:
Trevi's career covers various church projects. The Marble Madonna, Marble Altar and Marble Pulpit shown in the pictures were all made by us. The style and shape of these sculptures are very unique, which fits the decoration style of the church very well.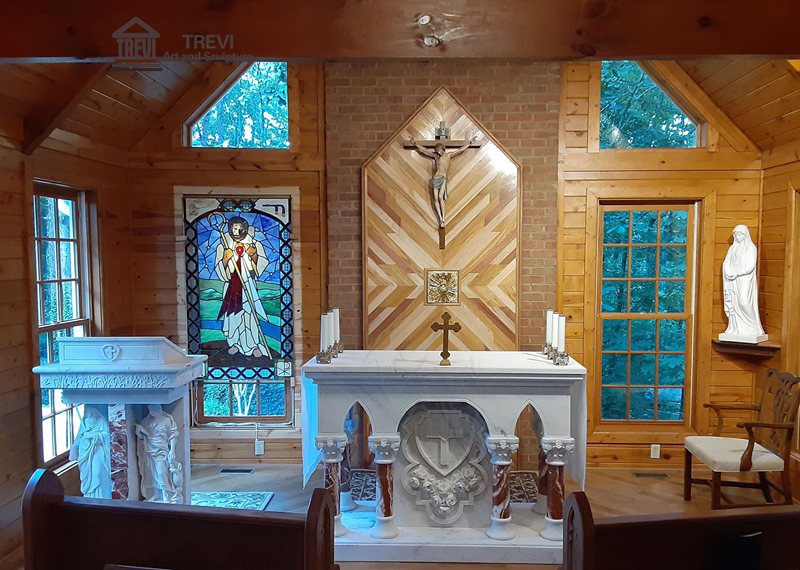 Besides, any marble religious statue you need could contact Trevi for consultation. We are a professional marble sculpture supplier and we could guarantee the quality of the sculpture to our customers.
If you like our St. Anthony statues outdoor, welcome to contact us for consultation and purchase.
PS: Today is March 8th, International Women's Day. Let us wish all female friends happiness and health.