Details of Marble St. Francis Statue :
This classical marble St.Francis garden statue is beautiful for sale. This marble Saint statue vividly depicts Francis and the wolf sculpture. The wolf watched him quietly, and leaned on him quietly, leaning on Francis. Francis pointed a finger elsewhere as if to show the way for the wolf. His expression was peaceful and gentle. The imagery of this marble statue is very harmonious.
Francis' History:
This life-size figure of Francis and the wolf is a classic figure of Francis. He is often accompanied by animals. So, Francis showed the love of Jesus with his love for all of Jesus' creation. Francis cared for the poor and the sick. He taught animals and praised all created human beings as brothers and sisters of God. And Francis is also the guardian of animals, he loves animals and protects their happy lives.
Best Catholic Sculpture Art:
This exquisite St. Francis church sculpture, complete with a wolf sculpture, would be your go-to for outdoor gardens and churches. Our factory would use high-quality pure white marble for this Catholic classical St.Francis garden statue. Because we are strict in selection and quality. In order to make a high-quality statue, you must choose the best raw materials.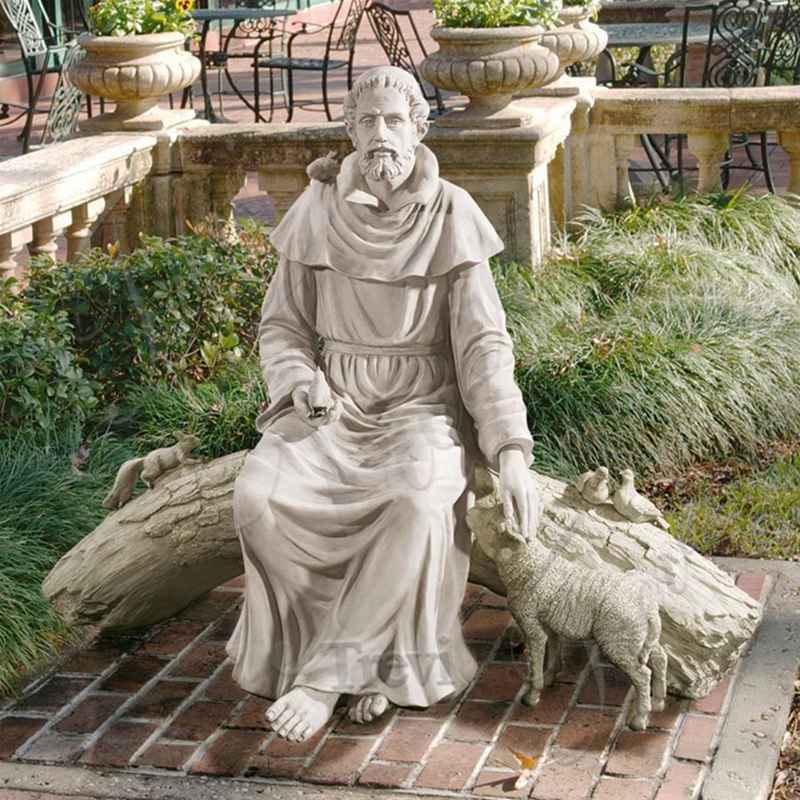 Realistic Clay Models:
The realistic clay model would ensure the fidelity of the vintage St. Francis statue. In particular, our artists learned to carve clay models of Catholic figures from an early age. They were then able to sculpt the figurine's expression and appearance details 100% to life. You could clearly see how real this garden St.Francis garden statue clay model is. And, during the sculpting process of the clay model, our artists would modify and adjust the details according to the client's request. We absolutely respect the aesthetic concerns of our clients.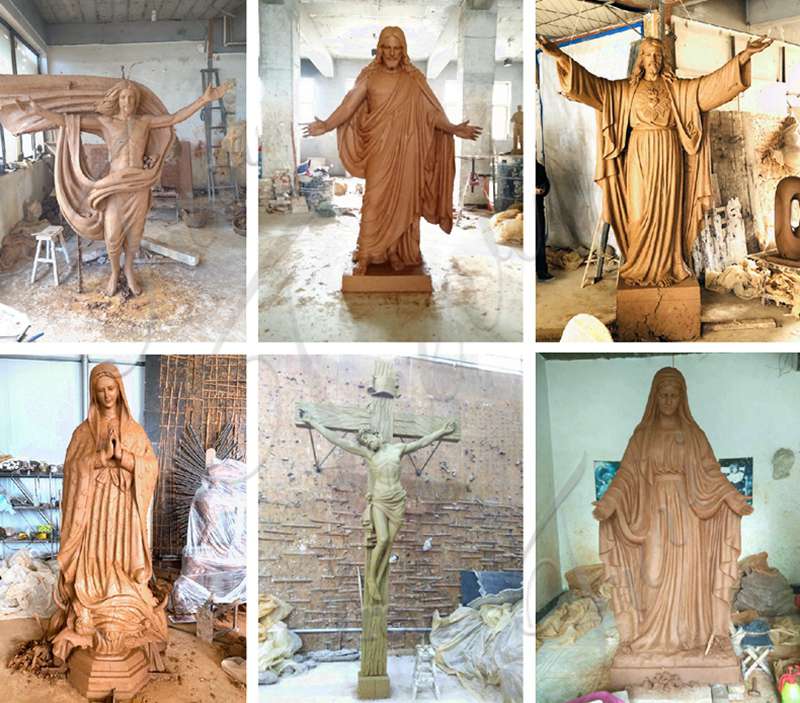 More Catholic Figure Designs:
In Trevi Art Statues, you could see Catholic marble statues such as marble Jesus statue, marble Virgin Mary statue, St. Joseph statue, St. Francis statue, etc. Your Catholic statues are all clay sculptures. You could directly choose our standard size, or directly give us the size and specification you want. We could produce according to your needs.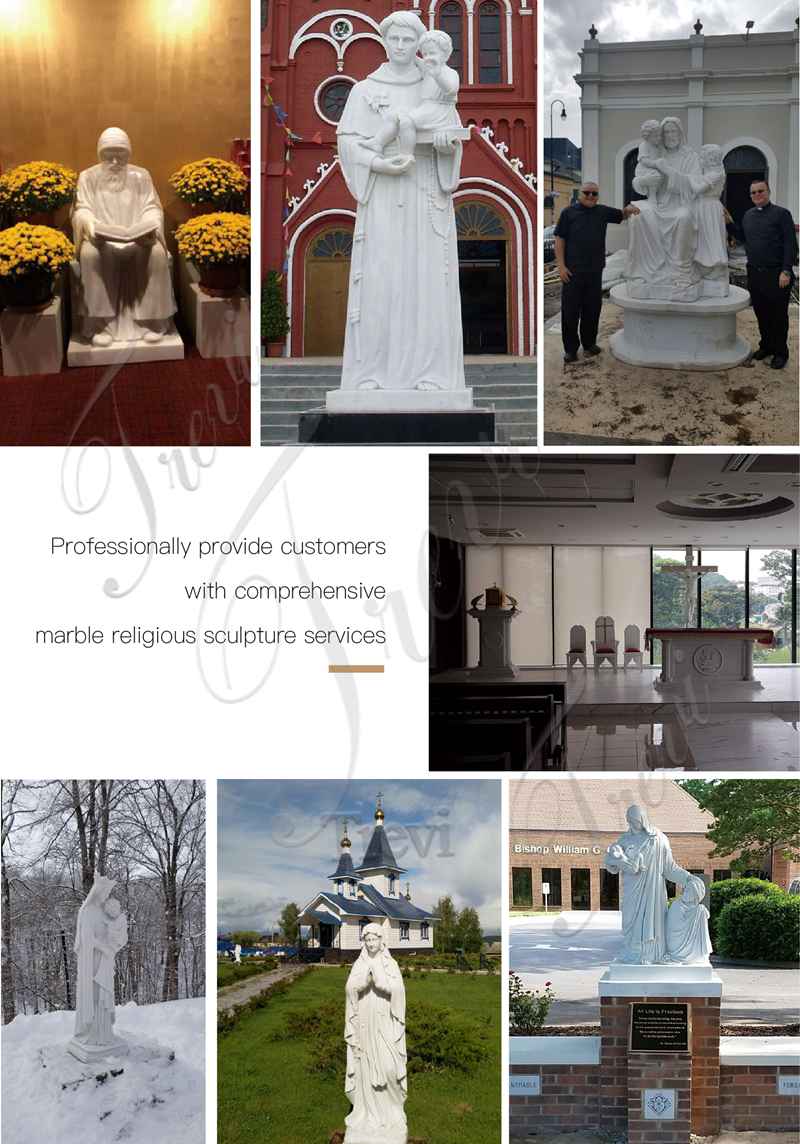 Every detail of the Catholic St.Francis garden statue is handcrafted by our professional sculptors. If necessary, please feel free to contact the Trevi factory, we are the direct production factory. Without a doubt, you would get high-quality sculptures and great prices.