More Details about the Saint Michael
The Saint Michael bronze statue portrays an image of a strong angel of God. One of the most popular images in European art, this grand-scale, museum-quality sculpture pays homage to the Renaissance work by Reni. With outstretched wings and a strong diagonal line indicated by the thrust of a sword, this investment in quality art depicts Saint Michael defeating the devil. This sculpture represents Michael's battle against Satan, who lies at his feet, pierced by the saint's lance. Saint Michael the Archangel, would be our protection against the wickedness and snares of the devil.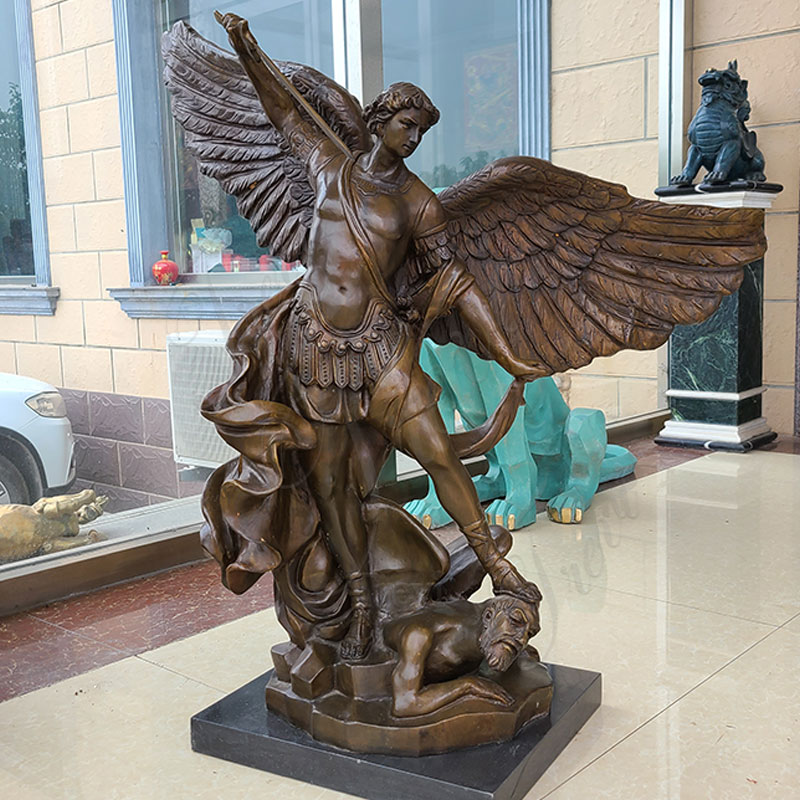 Trevi Provides Saint Michael Sculpture in 1:1
The bronze statue of St. Michael is a masterpiece of the Trevi factory. The entire sculpture was made to true size and our artists paid attention to every detail of the sculpture. Before making the sculpture, Trevi's artists study the sculpture carefully, calculating the exact dimensions of each part of the sculpture. In order to achieve a high degree of realism, our artists make a 1:1 clay model of the sculpture first. Based on this, the sculpture is constantly modified, including the lines on the wings, the hair of the figure the muscular curves of the body, etc., all of which are repeatedly compared to the video and photo data. To achieve the final perfection, the whole clay mold took three masters 2 months to complete, so that we could be able to create a classic, to win your satisfaction!
Durable for Hundreds of Years Decorating
The bronze Saint Michael sculpture is hollow, but the bronze material we use is solid, corrosion-resistant, and long-lasting. This Bronze Saint Michael sculpture is very beautifully sculpted with several parts such as figures, wings, etc. The whole sculpture is cast by the lost wax method, which makes the whole sculpture very strong and beautiful. Bronze metal contains more than 80% and also contains 20% other metals to ensure the solid nature of the sculpture. Trevi's St. Michael sculpture could be easily adapted to all kinds of extreme environments, and placed wherever you want!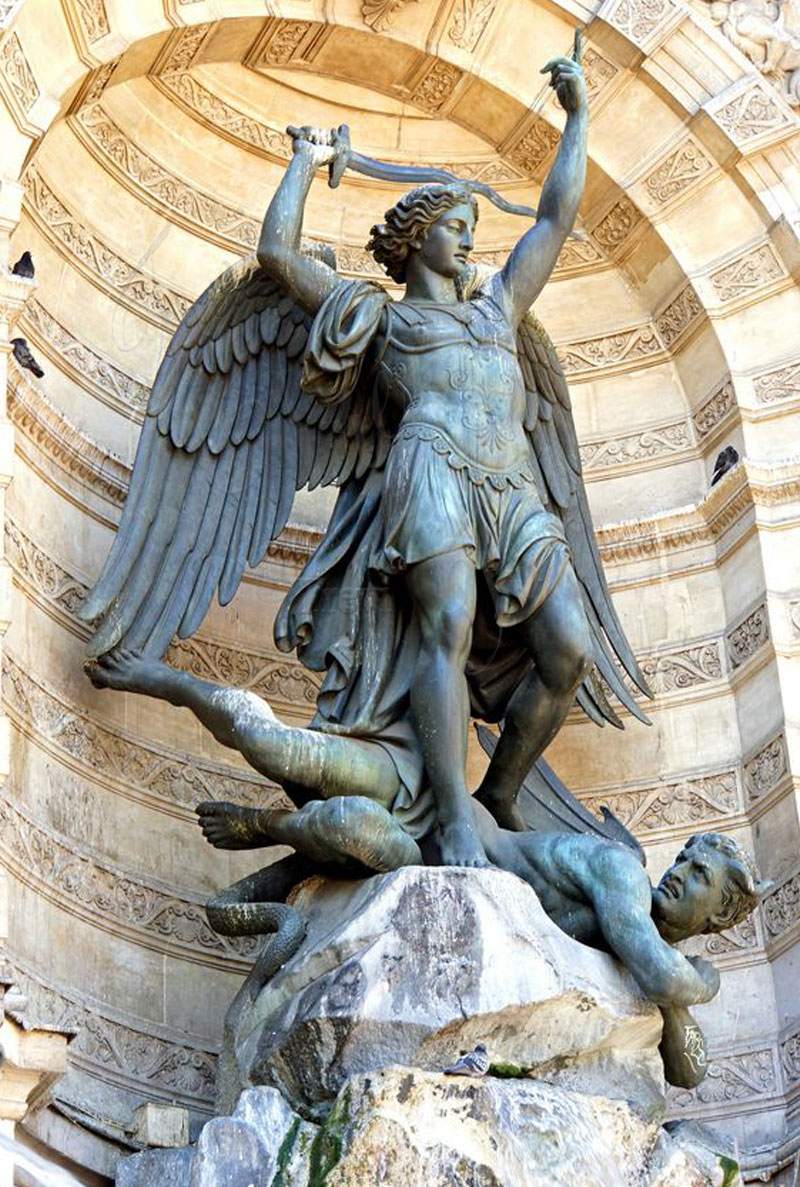 You Decide the Sculpture's Surface
Travis could fully satisfy your stylistic needs for this St. Michael Sculpture, making it easy to match your installation scenes based on your decorative environment and preferences! The coloring method we use is patina, which is a natural method that produces different color effects by mixing different proportions of chemicals and reacting with them. With this method, the surface color of St. Michael will not fade, even for a long time, it just only becomes more natural and antique over time!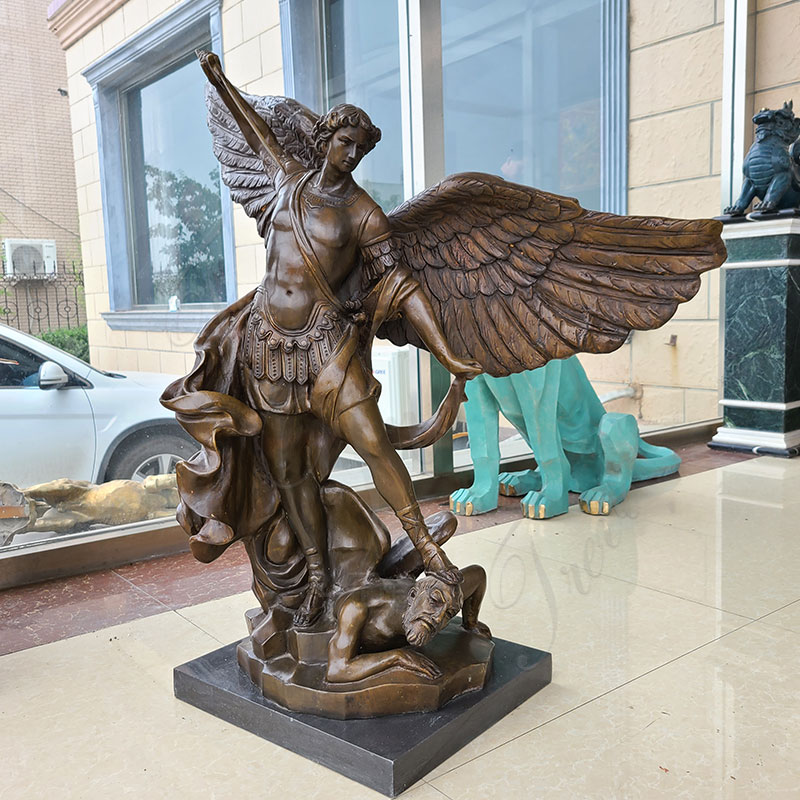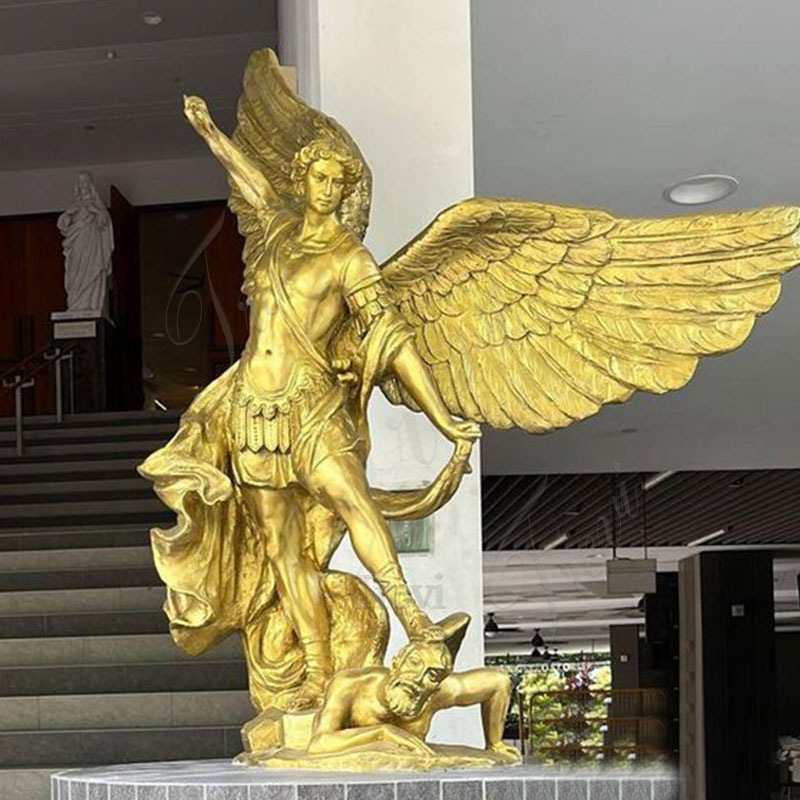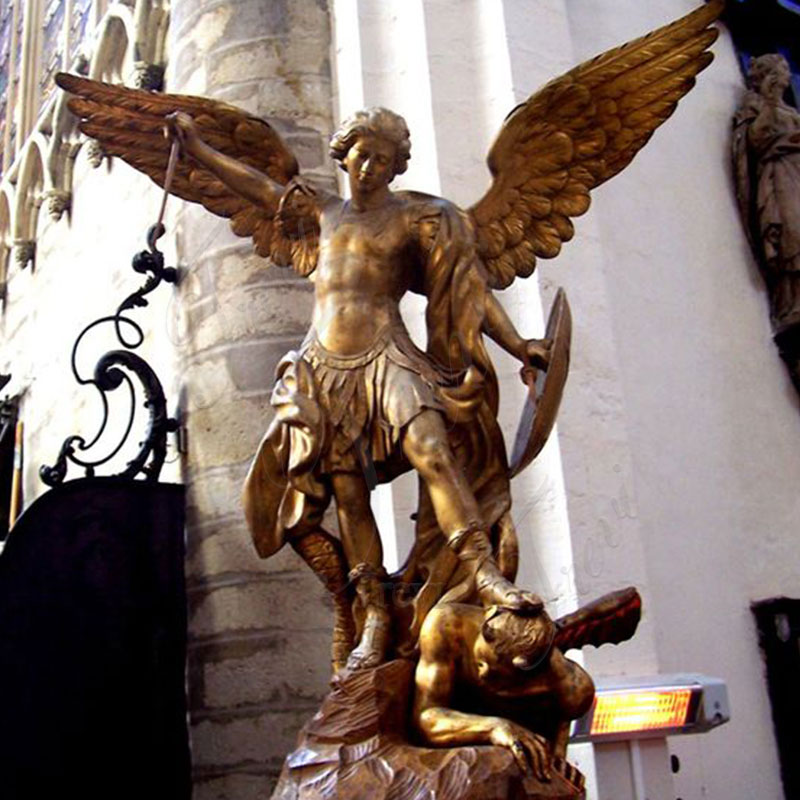 If you're interested in this bronze Saint Michael sculpture, please contact us immediately! At Trevi, the whole team would always be here and ready to support you at any time! Contact us, to get a favorite quotation!