Bronze Jesus Statues Introduction
Introducing our exquisite bronze Jesus sculpture, This captivating piece features a portrayal of Jesus adorned in gracefully flowing robes. With arms outstretched in a welcoming gesture and a head slightly bowed, the sculpture captures a moment of profound serenity and reverence. The intricate details of the bronze casting highlight the craftsmanship, bringing to life the solemnity of the subject. Beyond its artistic elegance, this sculpture serves as a tangible representation of faith, making it a meaningful addition to any space. Whether placed in a religious setting or as a symbol of spiritual reflection in your home, this bronze Jesus sculpture is a testament to the beauty of religious artistry and a profound expression of faith.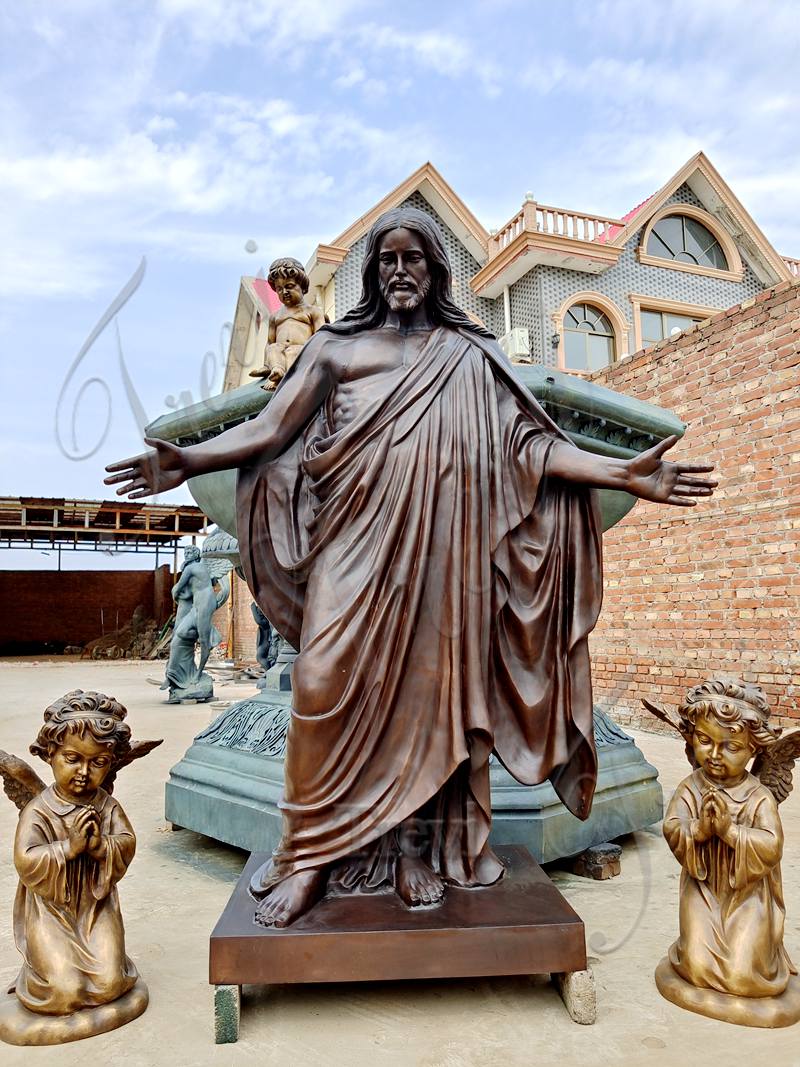 A Very Realistic Clay Model
Trevi factory specializes in crafting intricate clay models for bronze Jesus sculptures. Our model craftsmen possess decades of carving experience, coupled with a deep commitment to their Catholic faith. They approach the sculpting of Jesus statues with the most dedication and focus. Additionally, we have pre-made clay models available, allowing customers to save on model fees. This ensures that the sculpting process is not only carried out by skilled artisans with a profound understanding of the subject matter but also offers a convenient and cost-effective solution for our clients.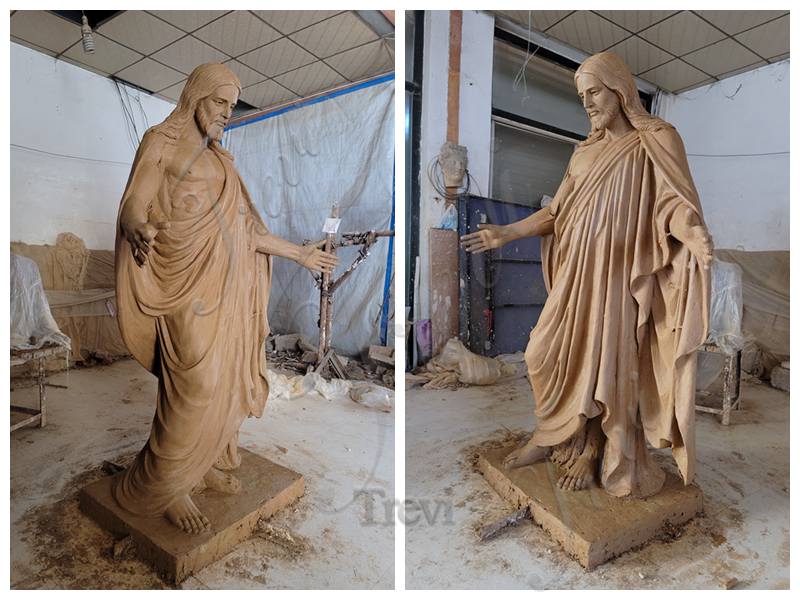 Traditional Lost-waxing Technique
Trevi Factory's craftsmen employ traditional lost-waxing techniques during the casting process. This process involves heating the modeled wax sculpture to remove it from the model, creating a cavity that is later filled with molten bronze. This method produces precise and high-quality results. After we flip the model, we will modify the wax model according to the original drawing to avoid losing some details of the model. In this way, it ensures the final bronze Jesus sculpture is perfectly lifelike.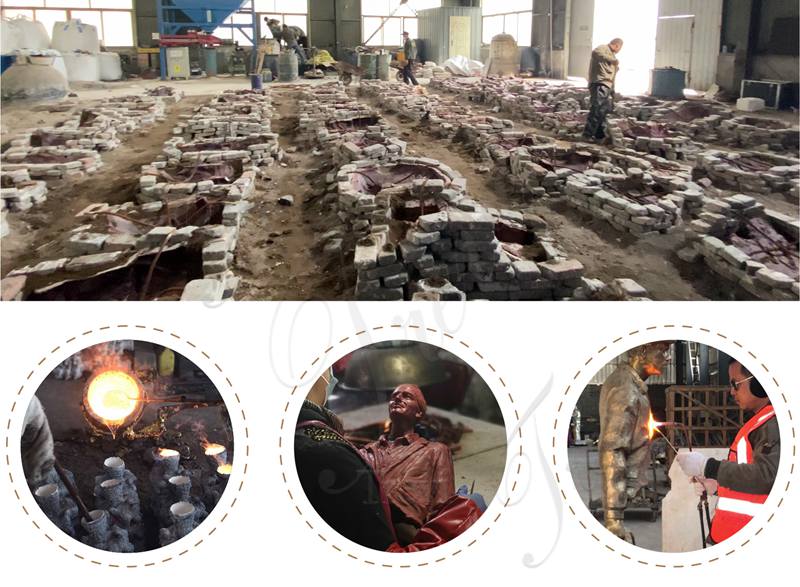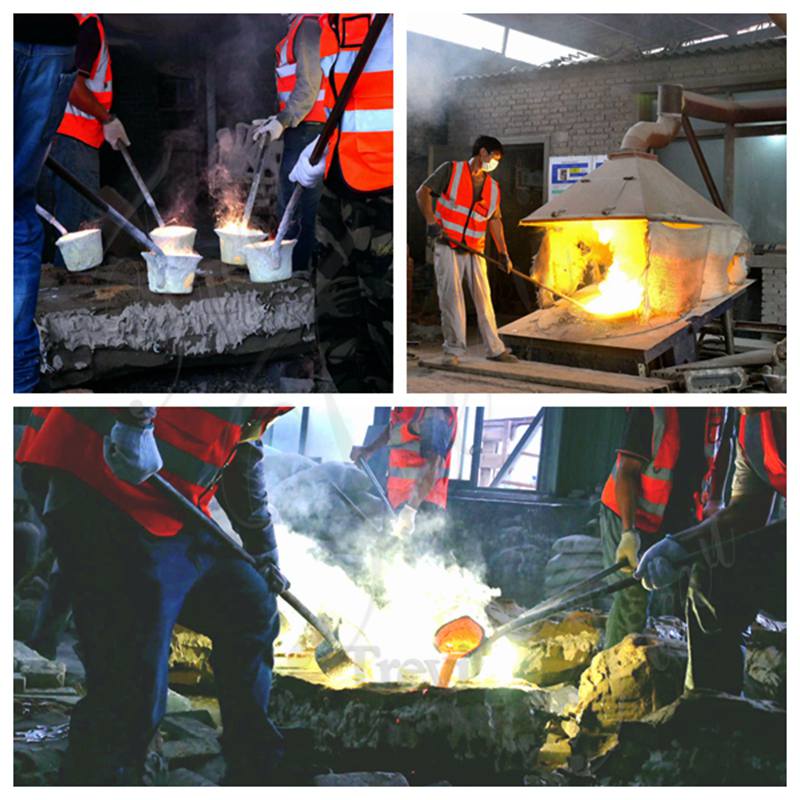 Safest Packaging and Transportation
Trevi prioritizes the safe transportation of our bronze religious sculptures. Each piece undergoes careful packaging, which includes protective materials and sturdy wooden containers to safeguard against any potential damage during transit. Our commitment to ensuring the artwork arrives in pristine condition reflects our dedication to customer satisfaction. Also, We would take out full insurance on every sculpture
More Bronze Religious Statues
Discover the diversity of Trevi's bronze religious sculptures, Whether you seek the grace of angels or the solemnity of religious leaders, our varied selection ensures a comprehensive range to meet your preferences.
If you're interested in this bronze Jesus sculpture, please contact us immediately! Trevi's team would always be here and ready to support you at any time! Contact us to get a quotation!