Bronze Jesus Statues Description
Our Bronze Jesus Statue presents a poignant portrayal of Jesus with a bare body, symbolizing vulnerability and openness. This depiction invites viewers to connect with the humanity and humility of the revered figure. Jesus leans against a textured rock, creating a visual metaphor of steadfastness and reliance. The juxtaposition of the soft curves of his form against the rough surface of the rock emphasizes the strength and resilience found in faith. Draped in a simple cloth, Jesus's modest attire conveys humility and simplicity. The flowing fabric adds a touch of grace to the composition, symbolizing the purity and modesty associated with spiritual teachings. The facial expression of Jesus is one of deep contemplation, reflecting a connection with the divine and a profound understanding of the human experience. Trevi's artist skillfully captures the nuances of emotion, inviting observers to share in a moment of introspection.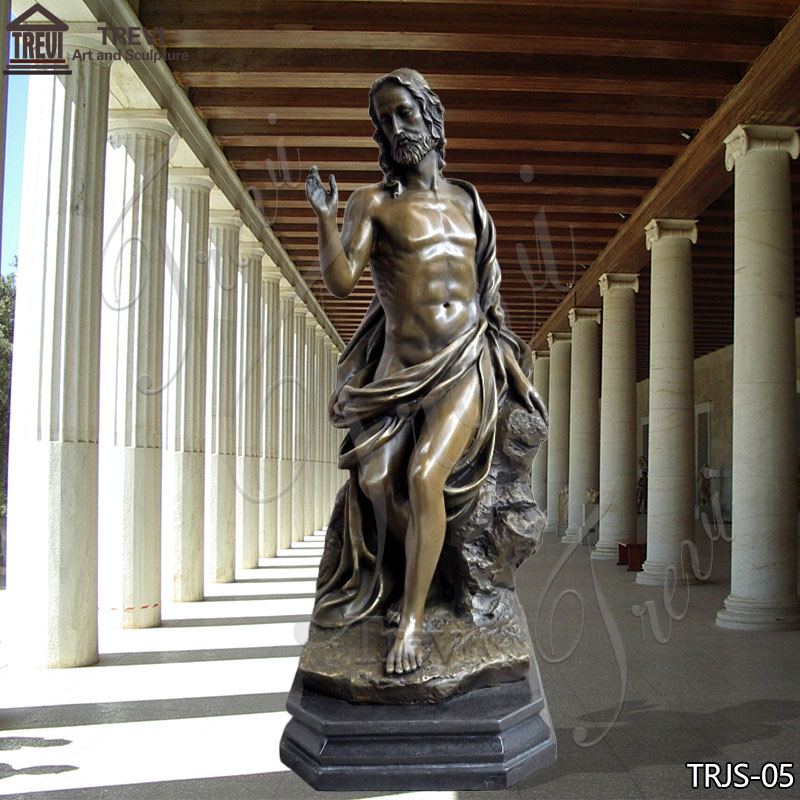 Offer Different Bronze Jesus Statues
Trevi Sculpture Factory offers tailor-made services to cater to the specific requirements of our customers. We can customize the bronze Jesus statues's color, size, and shape to align perfectly with your preferences and vision. We have different clay models of Jesus statue, you can choose the bronze Jesus statue you want.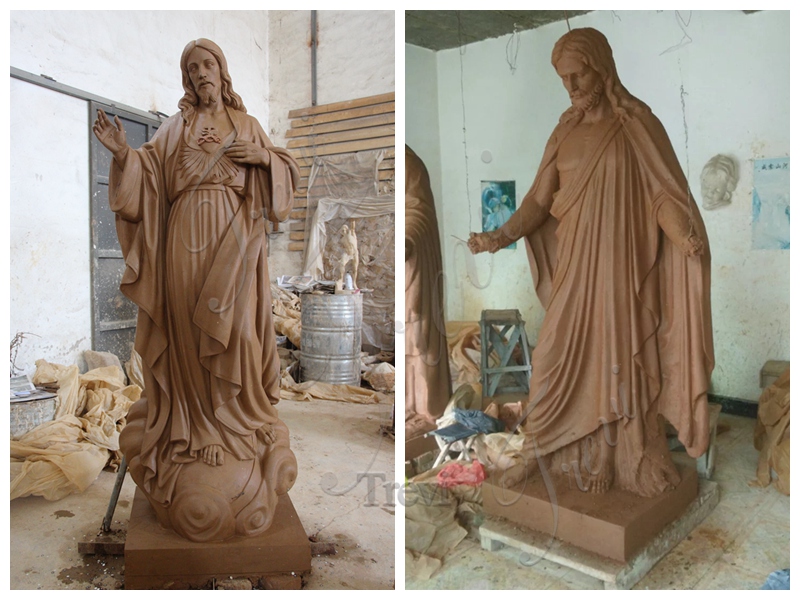 Bronze Patina Technique
The color of this bronze Jesus sculpture is very attractive and the surface is shiny. Trevi's artisans possess extensive knowledge and expertise in bronze coloring techniques. They masterfully apply patinas and oxide treatments to the surface of the bronze Jesus sculpture to achieve various colors and textures. This versatility allows for the creation of unique and customized sculptures that can match different artistic themes or blend seamlessly with their surroundings. As time goes by, the color of the surface of the bronze sculpture will become more and more natural and beautiful.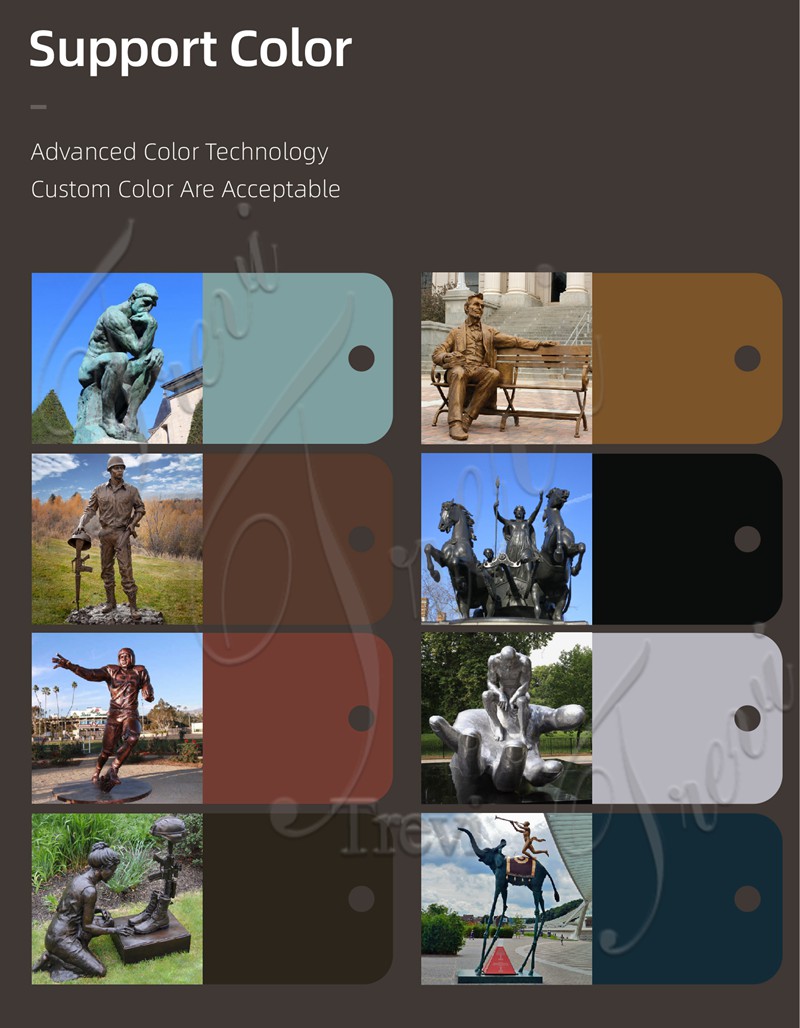 Safest Packaging and Transportation
Trevi prioritizes the safe transportation of our bronze religious sculptures. Each piece undergoes careful packaging, which includes protective materials and sturdy wooden containers to safeguard against any potential damage during transit. Our commitment to ensuring the artwork arrives in pristine condition reflects our dedication to customer satisfaction. Also, We would take out full insurance on every sculpture
More Bronze Religious Statues
Discover the diversity of Trevi's bronze religious sculptures, Whether you seek the grace of angels or the solemnity of religious leaders, our varied selection ensures a comprehensive range to meet your preferences.
If you're interested in this bronze Jesus sculpture, please contact us immediately! Trevi's team would always be here and ready to support you at any time! Contact us to get a quotation!