Bronze Jesus Statue Introduction
The Bronze Sacred Heart of Jesus Statue is a captivating and reverential depiction of Jesus Christ, showcasing the profound devotion and love of the Christian faith. Crafted from bronze, this life-size statue radiates a sense of sacredness and beauty. The statue portrays Jesus with open arms, revealing his pierced heart, symbolizing his boundless love, compassion, and sacrifice. The intricate detailing, from the facial expression to the flowing robes, captures the essence of divinity and mercy. Standing at life-size, this statue serves as a powerful and inspiring focal point, whether in a place of worship, a garden, or a personal space of reflection. It invites worshippers and admirers to contemplate the immense love and guidance of Jesus in their lives.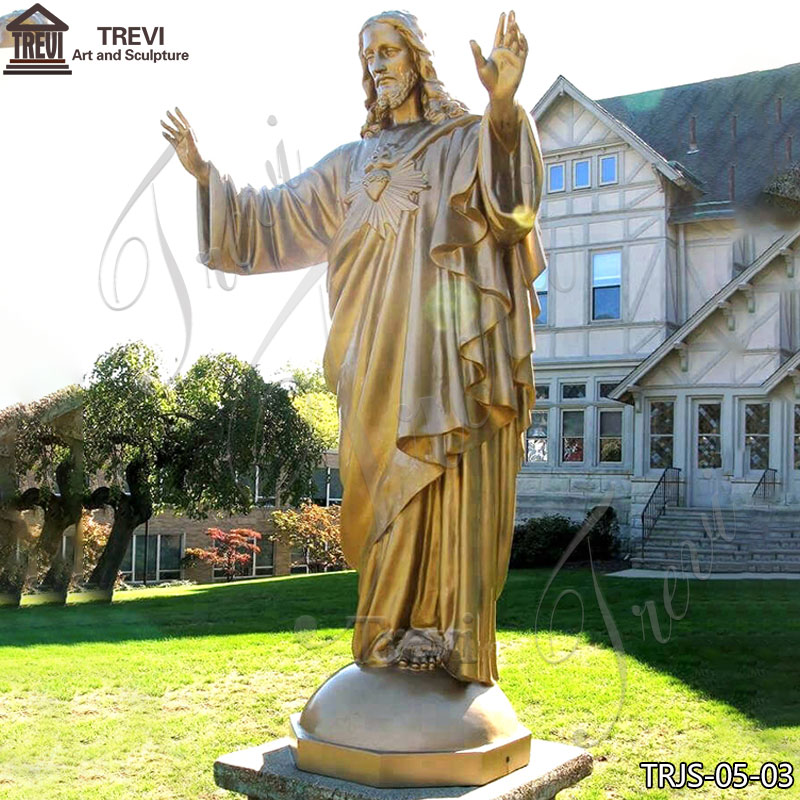 The Traditional Lost Wax Technique
Bronze Jesus statues have always been among the most influential figures in the history of art, and that hasn't changed today. This classical bronze sculpture is made through a time-tested process known as the Lost Wax Technique, where Trevi's skilled artists go through a series of painstaking steps to produce an elegant sculpture. The method we used maximizes the detail of the sculpture, and the surface of Jesus would be smooth enough to maximize rust resistance. Trevi would maintain high quality and focus on every stage of the production process, we would win you by our sincerity!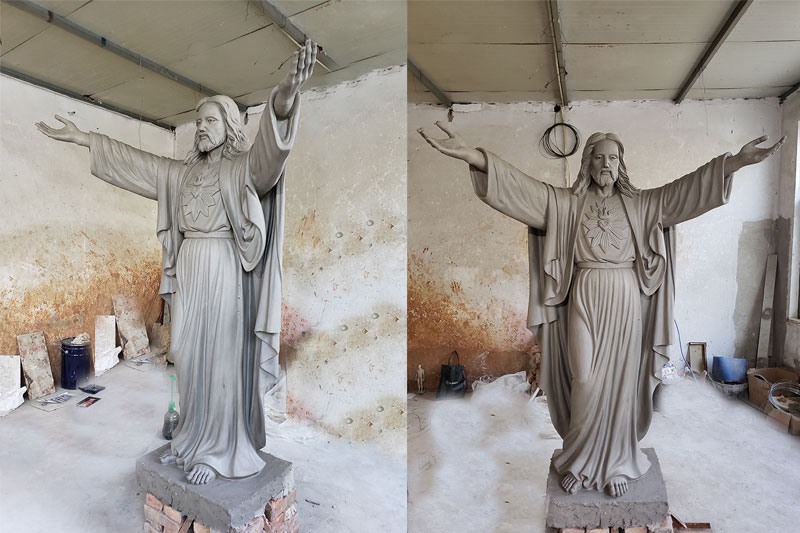 Natural Chemical Coloring
After the statue is cast, the artists polish the statue to give Jesus a beautiful golden hue, which would, in time, deepen to the rich aged appearance with a patina that bronze is famous for. Of course, we could also show the sculpture in the color you want, and this coloring method is patina, which is a natural method of creating different color effects by mixing and reacting with different proportions of chemicals. This coloring method is a great test of the artist's craftsmanship and is very much based on the artist's experience and approach. Trevi's patina artists all have cooperated with our factory for at least 12 years. These years they and the sculpture have received extensive praise from our customers!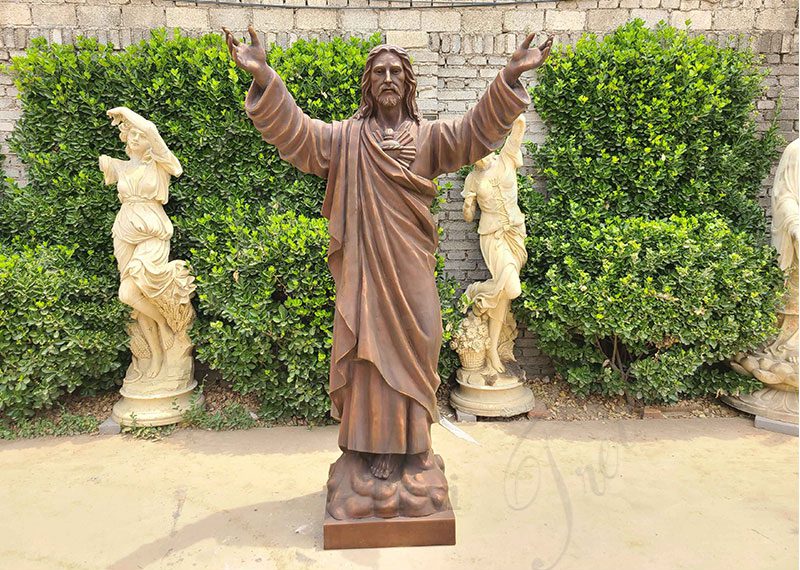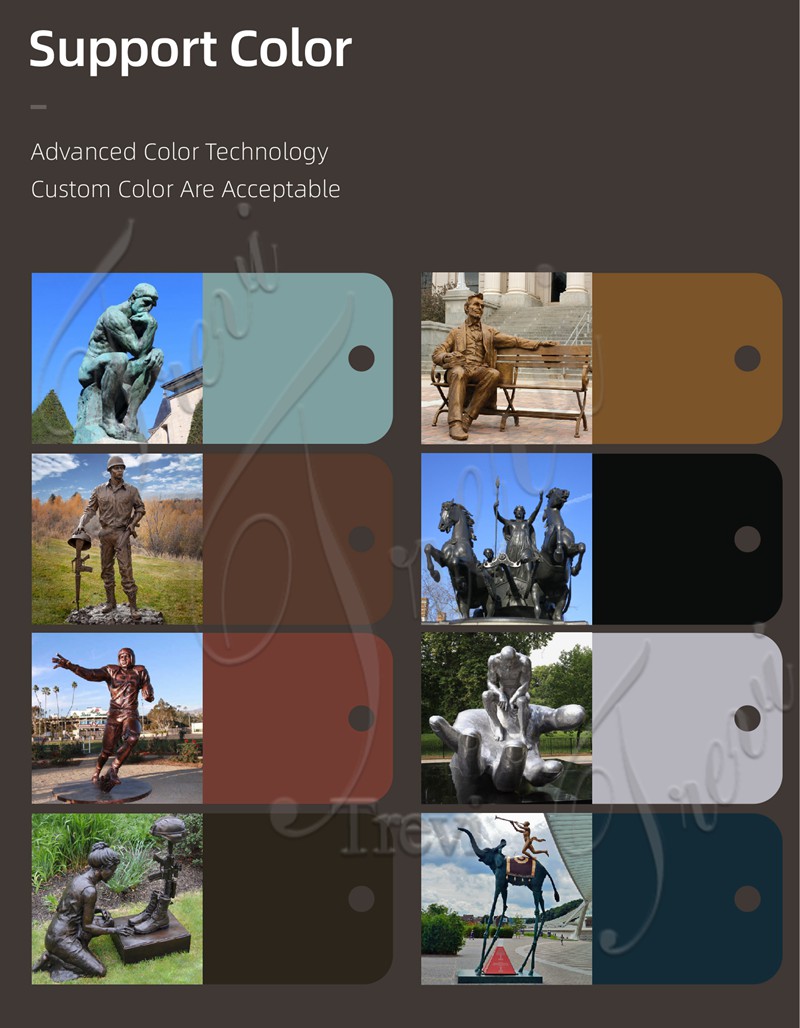 Perfect for All Kinds of Sites
Trevi's bronze statue of Jesus is realistically detailed and also a classic work of art. Jesus would give us visual enjoyment, and also give us less worry and more hope! So it's easy to match different installation scenes, perfect for homes, churches, religious schools, monasteries, cemeteries, or places of worship. Indoor or outdoor, that's all perfect! Trevi would look forward to supporting you on your Jesus sculpture!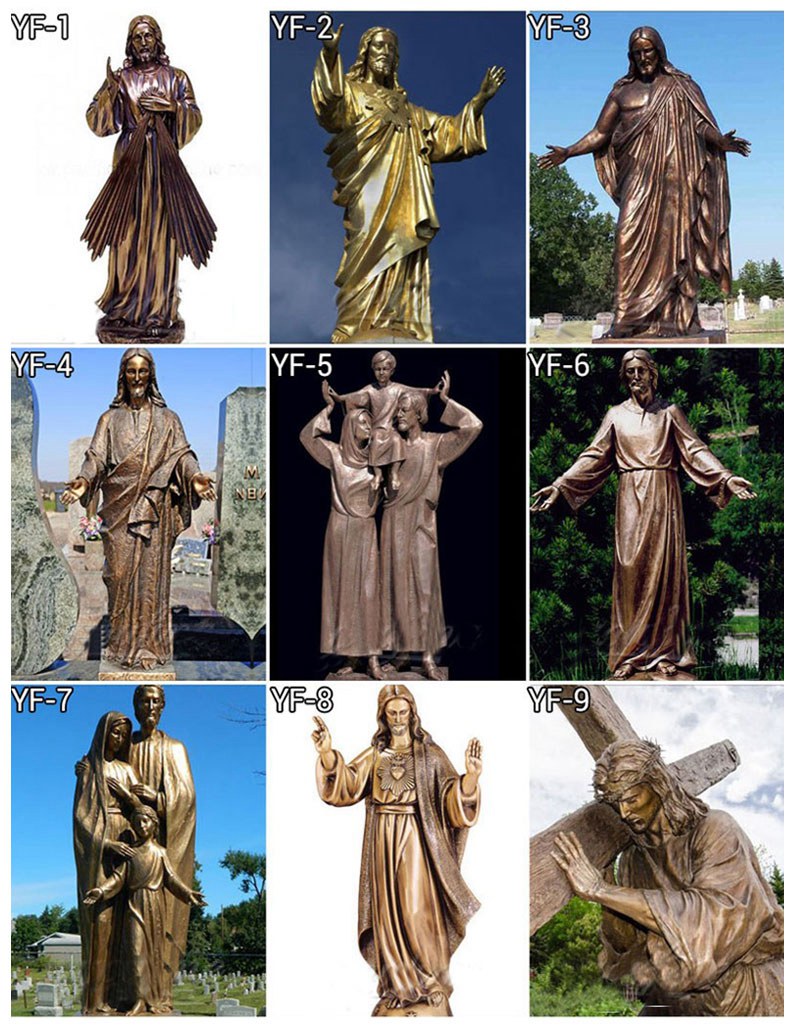 If you're interested in this bronze Jesus sculpture, please contact us immediately! Trevi recently has a promotion, and high quality and favorite prices are waiting for you! Give us an inquiry to know more!