The Story of Desmond Doss Statue
This work is a masterpiece of bronze Desmond Doss sculpture and also has a deep symbolic meaning and some inspiration for the world. Doss, a Seventh-day Adventist World War II medic, was recognized for single-handedly rescuing 75 fellow soldiers off a jagged escarpment amid enemy mortar fire. This smiling, saluting Doss was sculpted in bronze by Georgia-based sculptor Gregory Johnson, we could see most of his works join a collection of other military-inspired sculptures in Veterans Memorial Park.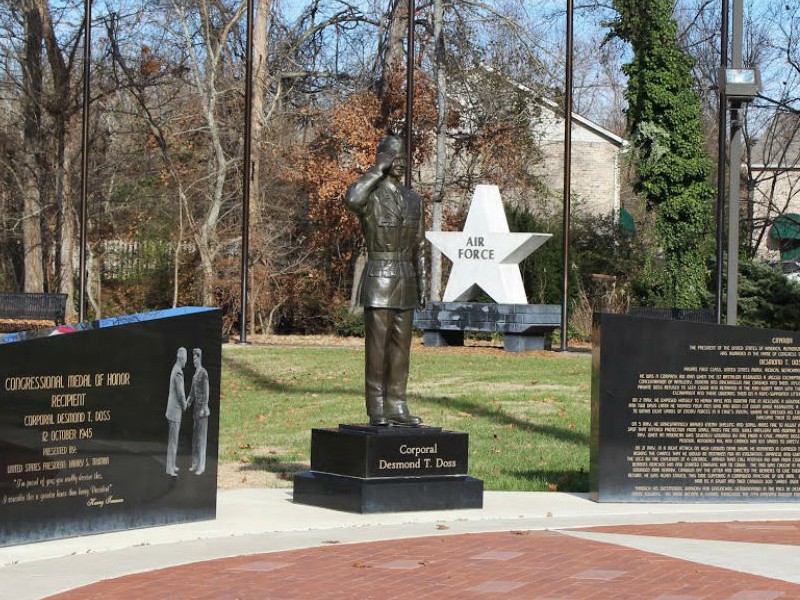 TREVI Reproduces Doss sculpture 1:1 Perfectly
The Bronze Desmond Doss statue was made in real size, in order to achieve a very high level of authenticity, Johnson borrowed Doss' uniform from a local museum, believing it was important to be as authentic as possible. TREVI is also focused on every detail of our sculpture. Before manufacturing the sculpture, TREVI's artists would study the Doss sculpture thoroughly, focusing on every detail, especially especially the costume and facial expressions. And ultimately TREVI would show you the form of clay mold! You could see our sculpture effect vividly and directly!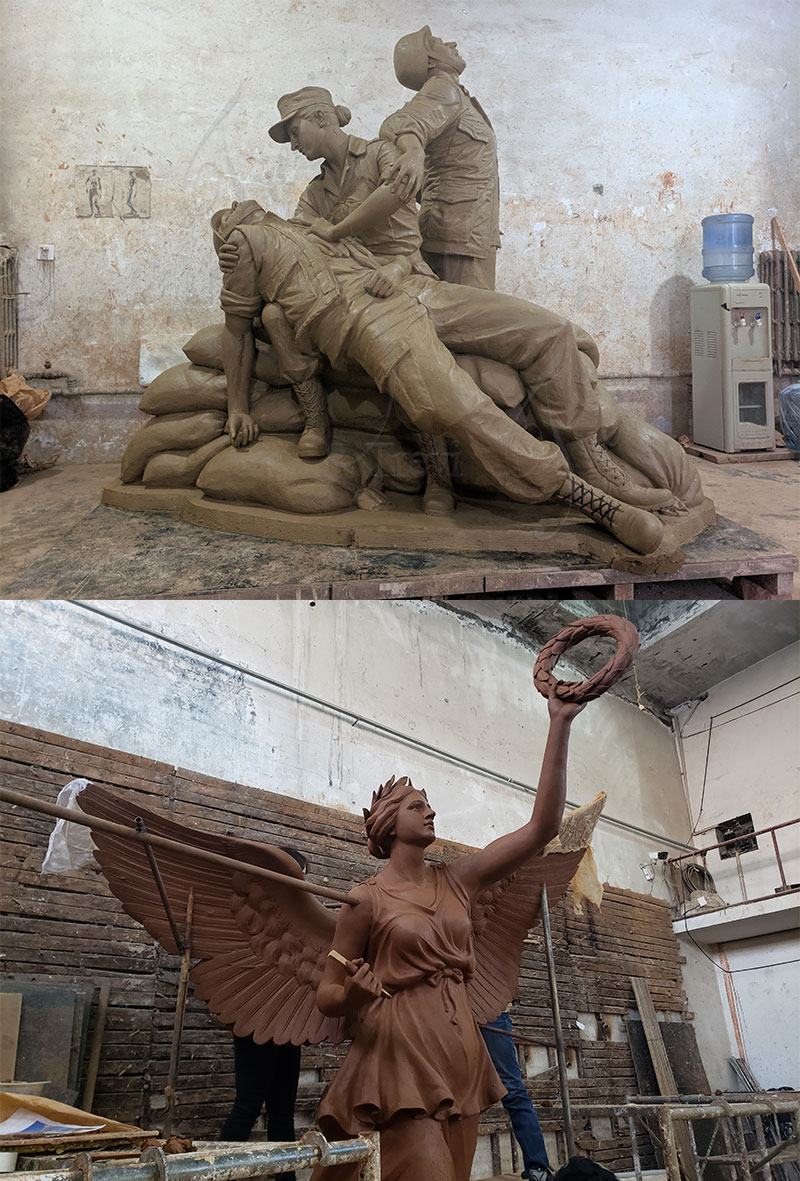 How to Maintain Bronze Statue
TREVI's Doss Sculpture is cast in high-quality bronze, and it's durable and solid, In order to maintain the glossy feel of the brown surface, you only need to clean it regularly with water and a soft brush and make sure to dry it thoroughly. After drying, you could apply a layer of wax on it. If you want your bronze to look weathered and antique, simply wipe it down with water and a soft brush. The bronze sculpture would gradually take on a greener, more weathered appearance. TREVI would provide a long-time service for you!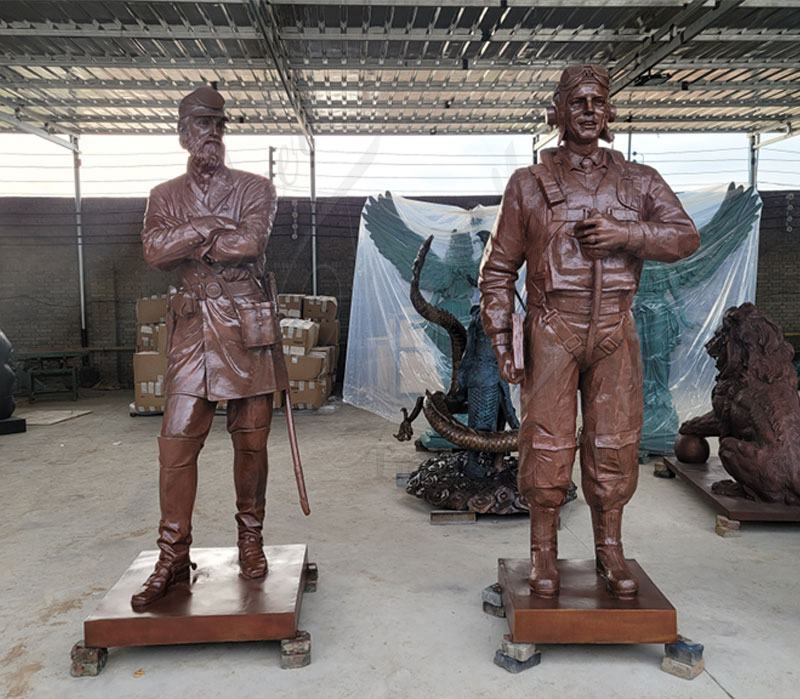 Professional Bronze Statue Factory
TREVI is a professional bronze military sculpture manufacturing factory with decades of experience in creating exquisite bronze sculptures. Our expertise lies in crafting military-themed bronze sculptures, showcasing the bravery, heroism, and valor of our armed forces. we take pride in offering a wide selection of bronze military sculptures. Whether you are looking for sculptures depicting soldiers in action, military vehicles, historical military figures, or other military themes, we have a diverse range of options to choose from.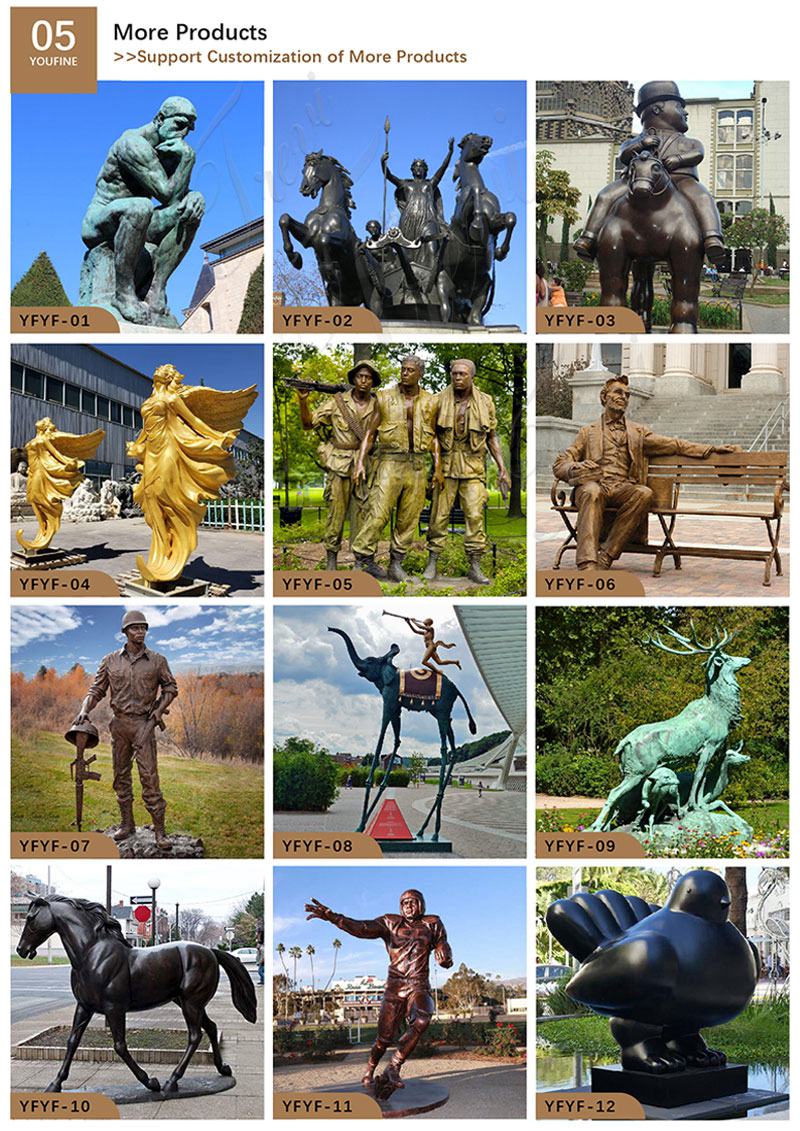 If you want to own this Desmond Doss sculpture, please feel free to contact us immediately! TREVI would always be here waiting for you and ready to give you a favorite quotation!