This is a battlefield cross statue made of fine bronze. It is composed of three parts: military boots, firearms and helmets. Its design represents the image of a soldier.
From top to bottom, there are helmets, firearms, and military boots. We use guns to represent the bodies of soldiers, which is the best respect for soldiers.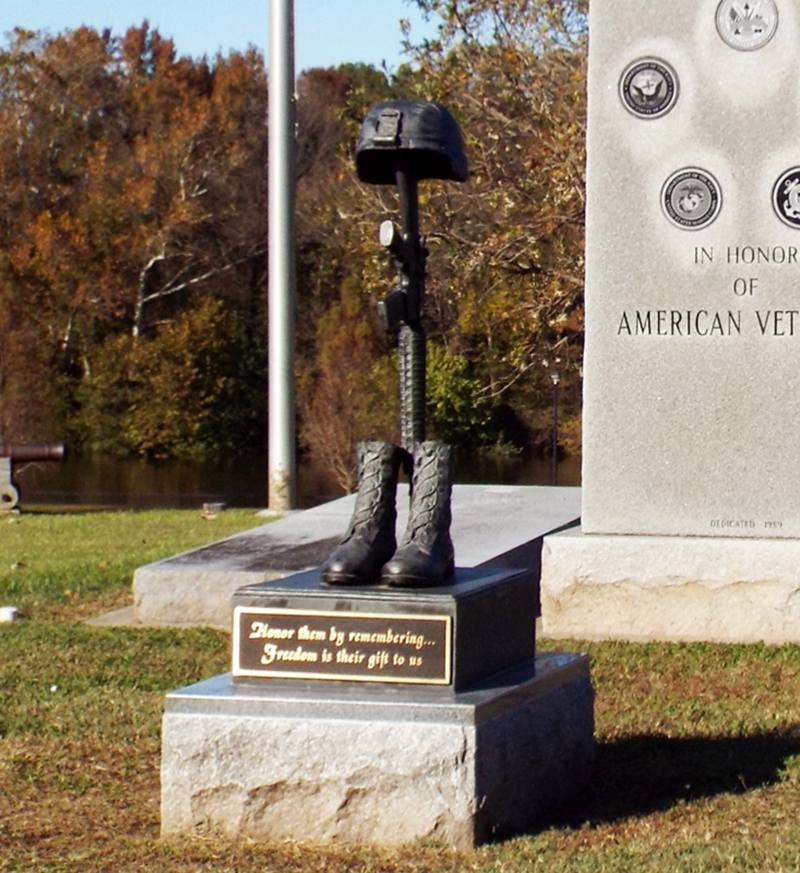 Advantages of Bronze Material:
The bronze material has the advantage that other materials do not have, which is sturdiness and representative imprint.
Choosing bronze for memorial sculpture means we could better preserve the spirit of fallen soldiers. The battlefield cross statue could be preserved for a long time. Also, this long preservation time is our preservation of its emotions, and it is also a commemoration of the spirit it left behind.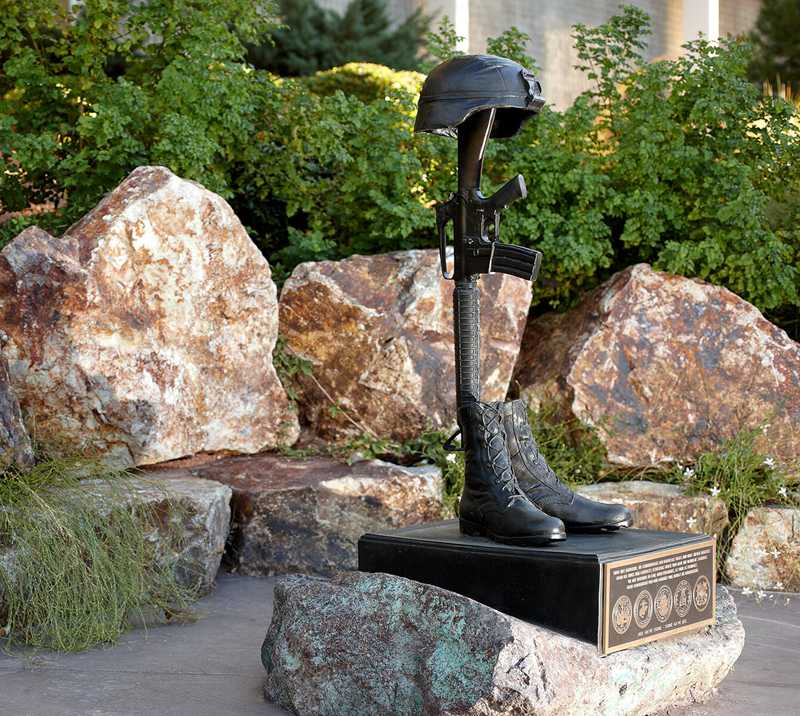 On the other hand, the imprint of the times inherent in the bronze material could endow the cross statues on the military battlefield with more traces and meanings of the times. The fallen soldier battle cross statue for sale could well represent the brave of the soldiers.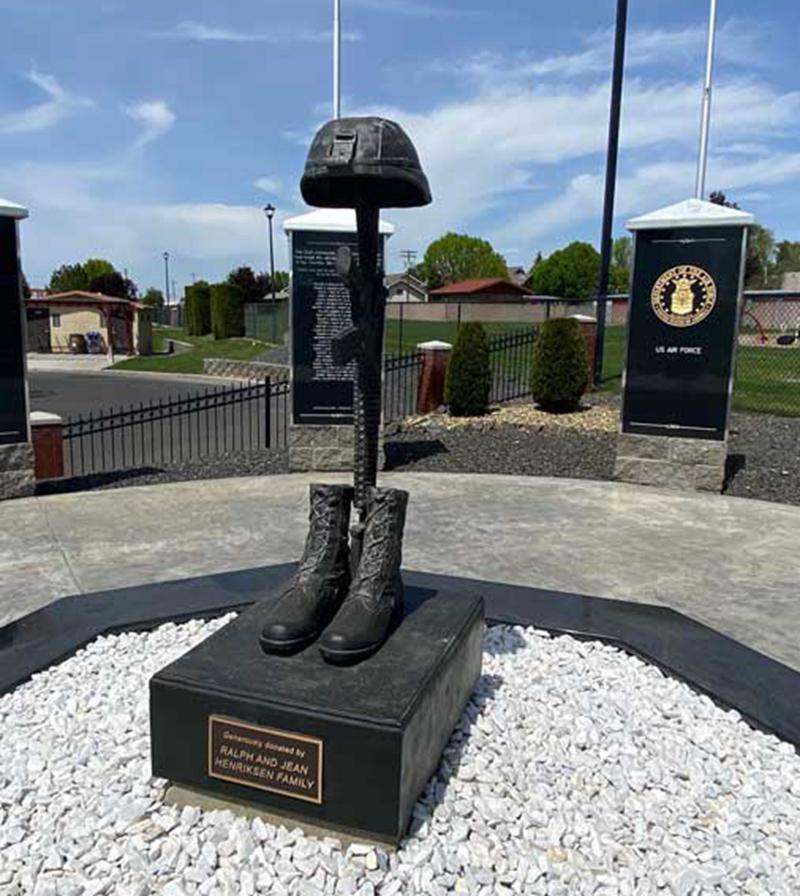 Unique Patina:
The patina of the bronze sculptures has always been Trevi's forte. Our artists use chemical coloring to get a natural and beautiful patina. A slightly lustrous patina brings life to the bronze memorial statues, giving them a vivid, authentic look.
Professional Customization Service:
Trevi has extensive experience making custom bronze sculptures. We could customize battlefield cross statues of suitable size and color according to your needs.
Whether you want to place it in a memorial, military base or anywhere else, we could customize the most suitable fallen soldier memorial statue for you according to the site.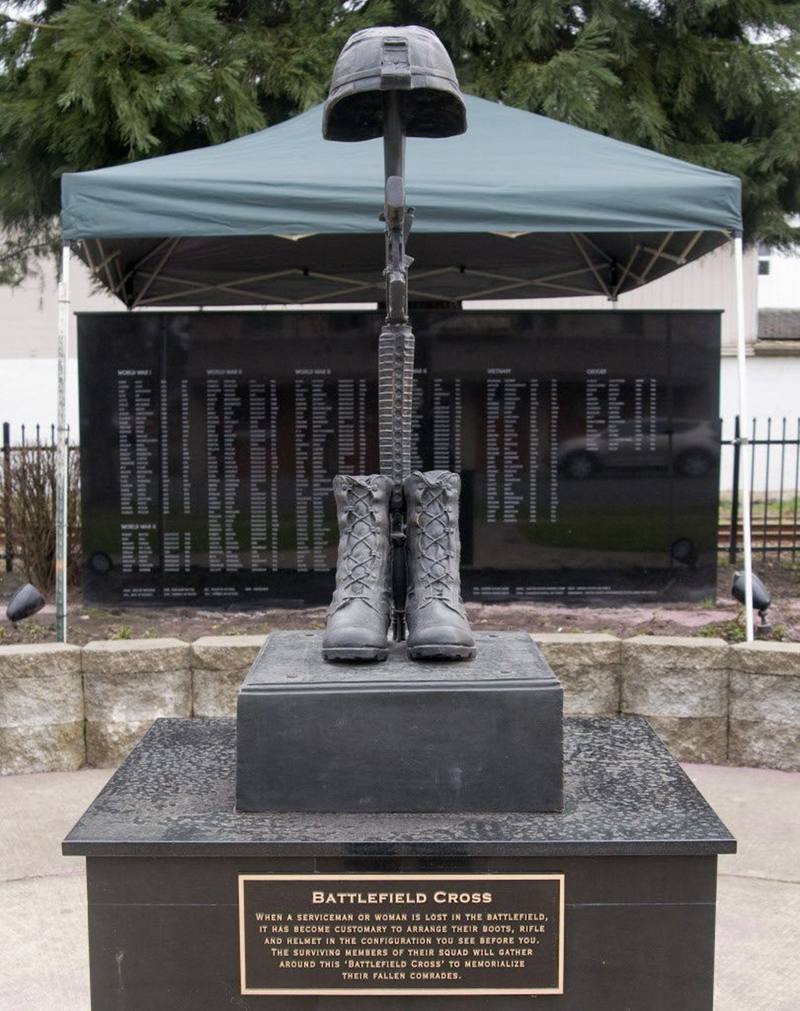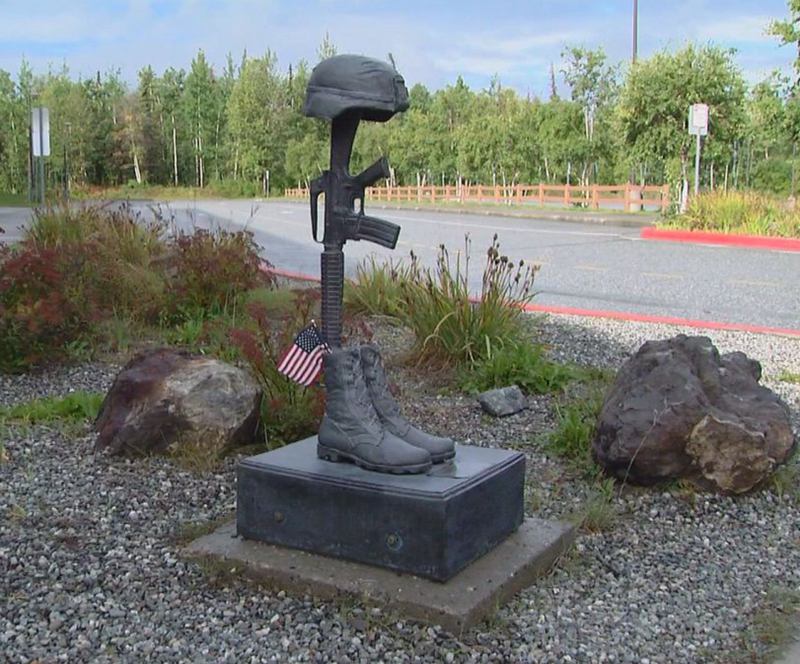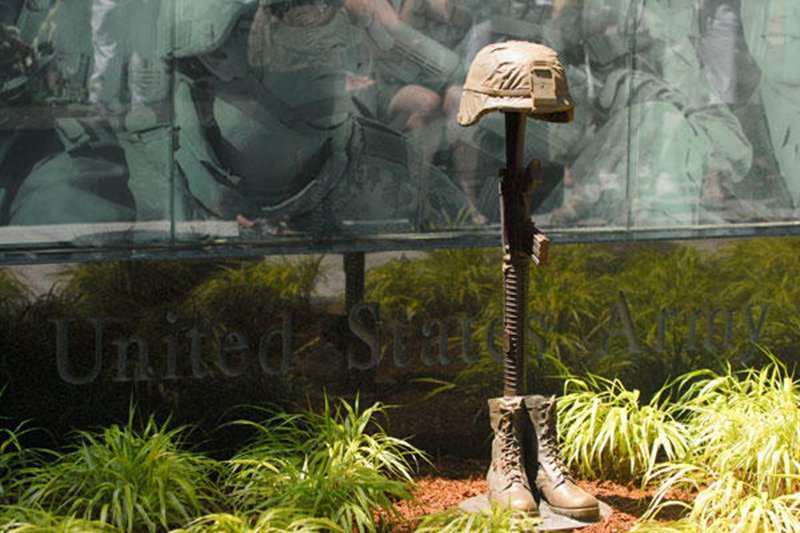 Trevi has always put the interests of its clients first, providing them with the best bronze sculptures to their satisfaction.
If you want to buy a Bronze Military Battlefield Cross Statue, please don't hesitate to choose us. Now is our March promotion month, during this period, you could enjoy the biggest discount of the year when you buy our sculptures!