1. Description of Dandelion Statue:
Are you attracted by this beautiful stainless steel dandelion statue? Our sculptors cleverly borrowed the lightness of stainless steel and combined it with the lightness of dandelions to form this precious stainless steel dandelion statue. Thin lines of stainless steel make up the airy petals of a dandelion looking just right. The randomly inclined branches also show the posture of dandelions fluttering in the wind.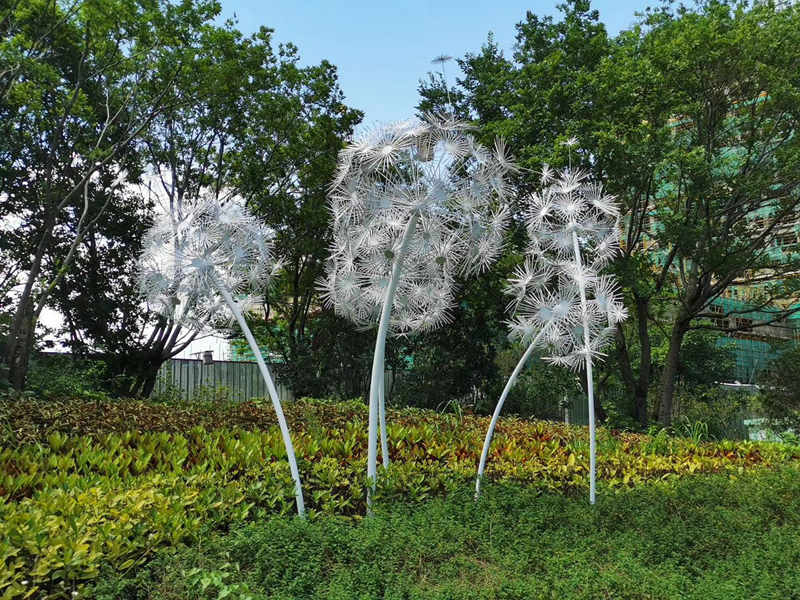 2. Creating a Romantic Atmosphere:
Dandelion itself represents the good things in the world. Under the warm sunshine, the breeze blows, and the fluttering feathers of dandelions go to the distance with the wind. This situation, no matter who sees it, couldn't help pleasing, right? After all, what a beautiful picture it is, both romantic and free.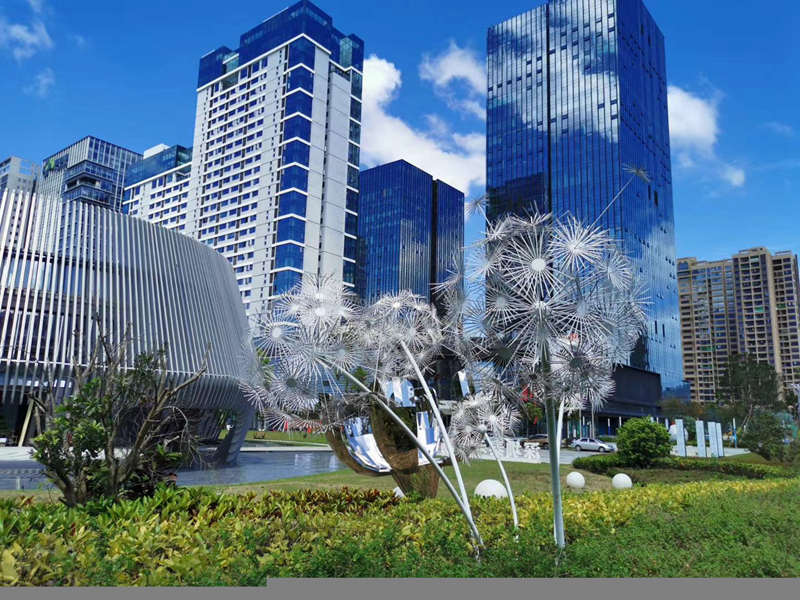 3. Why do We Choose Stainless Steel?
You may wonder why we have to choose stainless steel since the beauty is dandelion.
In fact, the romantic atmosphere we created above is inseparable from stainless steel. Because stainless steel has characteristics that other materials do not have. Stainless steel is very malleable. It could be designed into various desired shapes. Moreover, its own lightness is just in line with the lightness we need. In this way, the dandelion sculpture we see is just like the real one, with weak willows supporting the wind and flying gently with the wind.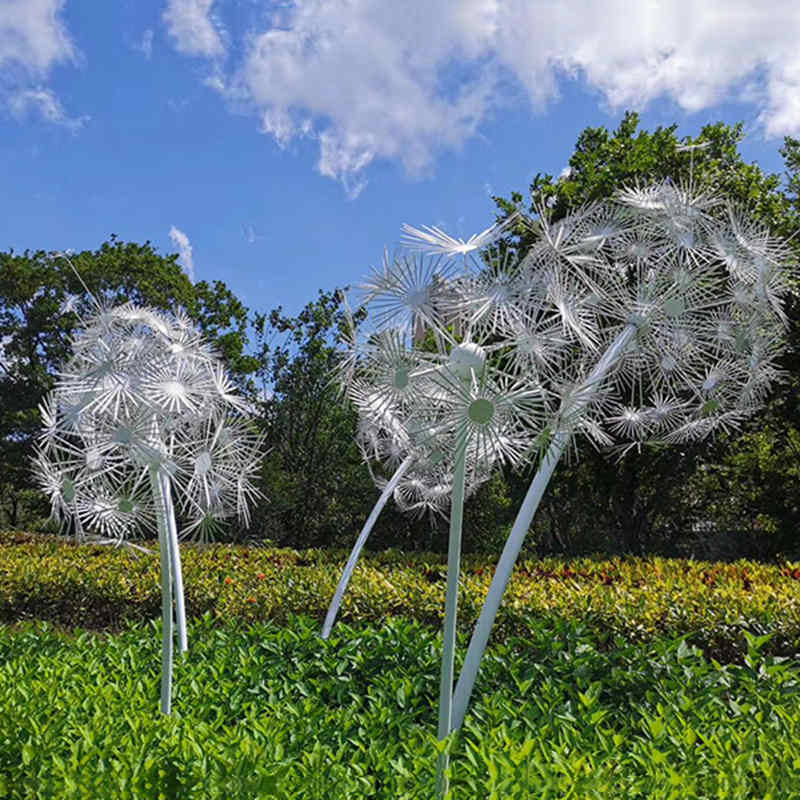 4. Lighting Effect At Night:
Not only is this stainless steel dandelion statue that we made stunning during the day, but it's also just as stunning at night. When we made it, we added special materials to its surface. Every night, the lighting effect is turned on. In the dark night, dandelions are still "shining" and continue to work hard for the beauty of our city…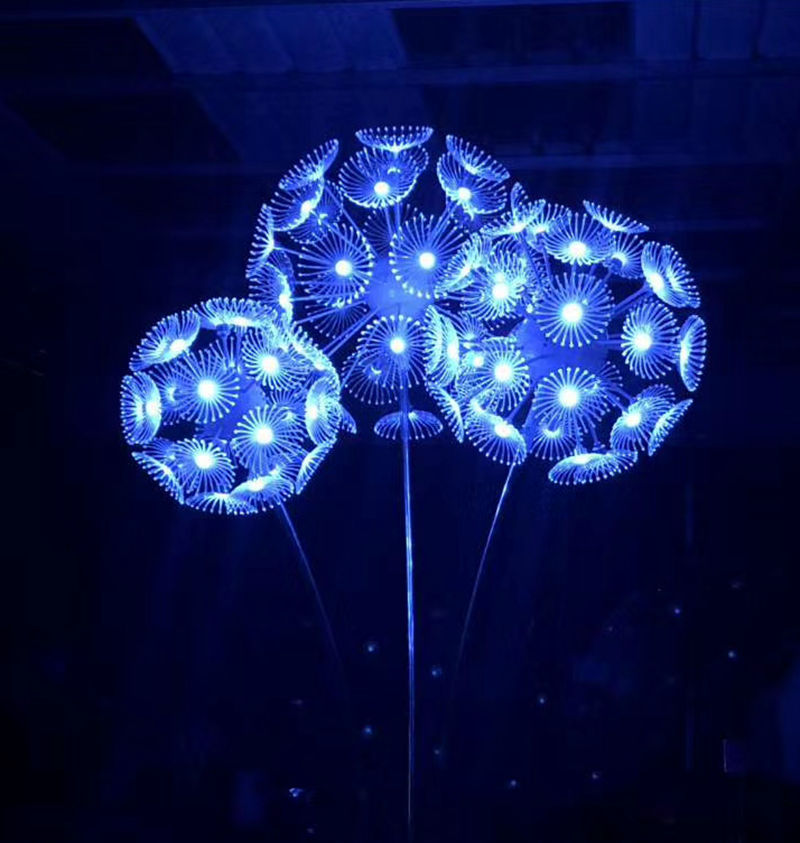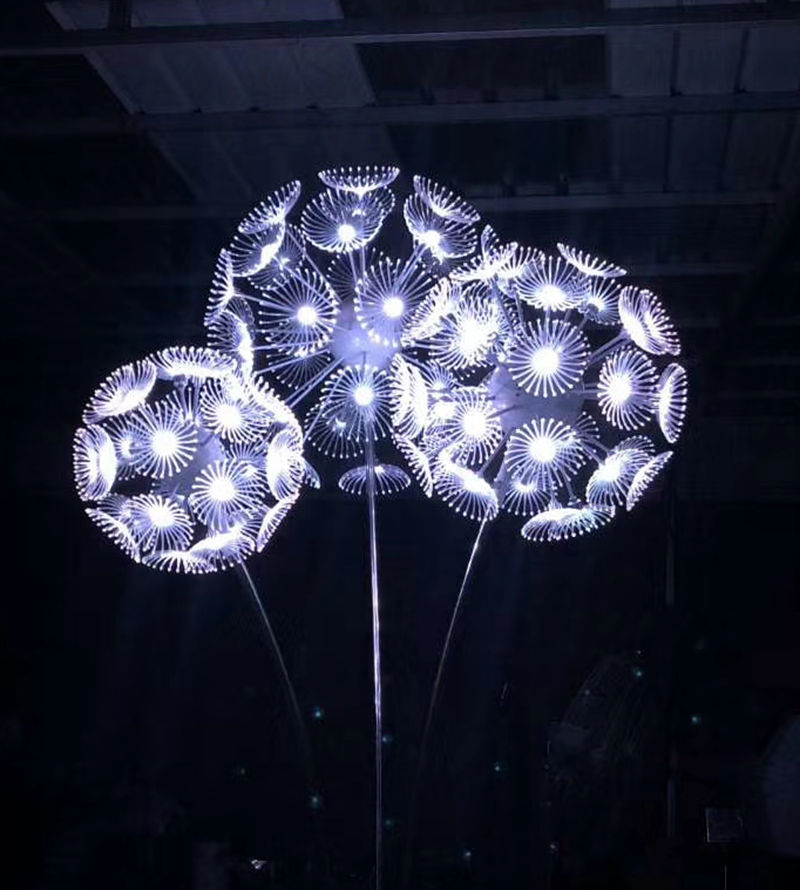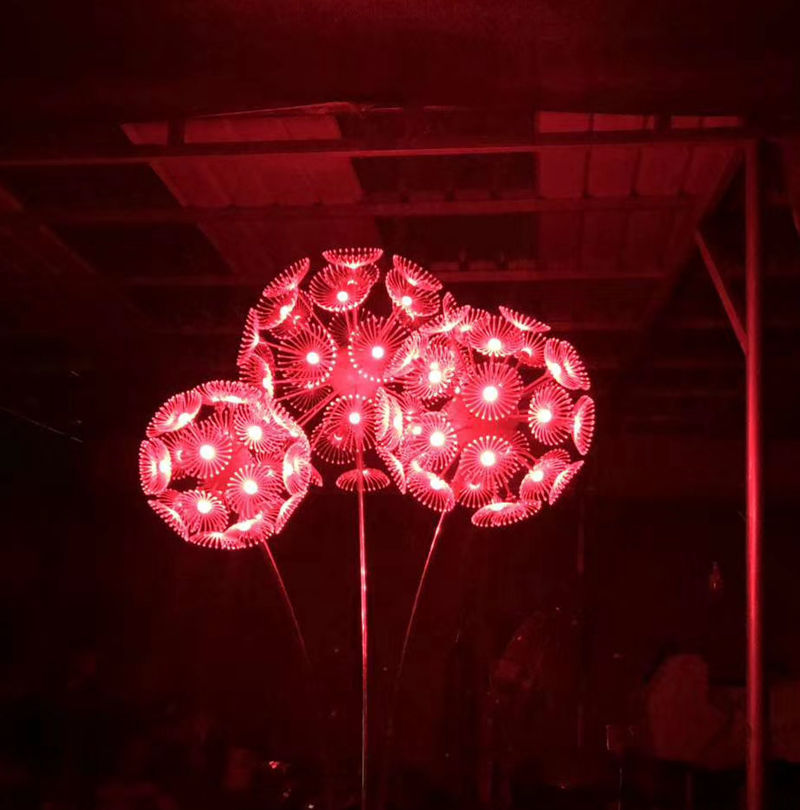 5. Beautiful Feedback Picture Display:
Our stainless steel dandelion sculptures are very popular with customers. In this section, we would show you the feedback pictures that customers have shared with us. These dandelion sculptures that are still dazzling at night are like little elves, guiding the way for every passerby.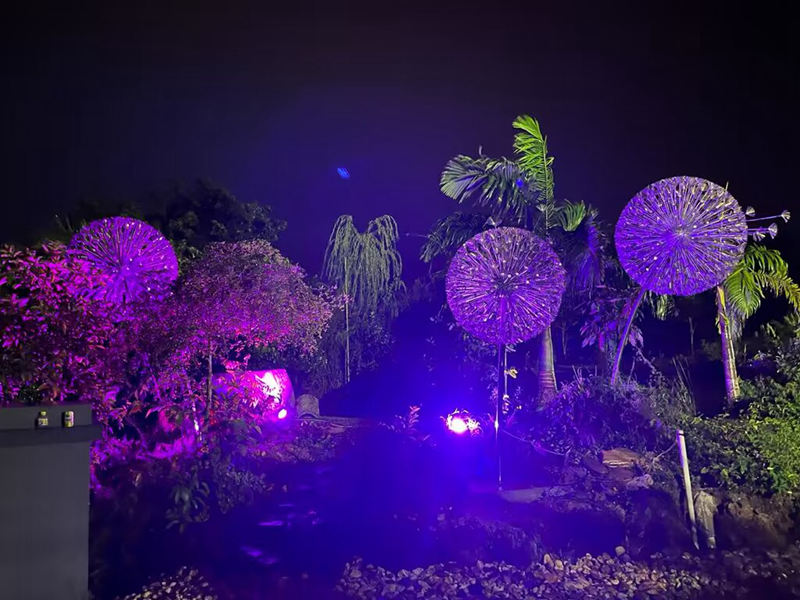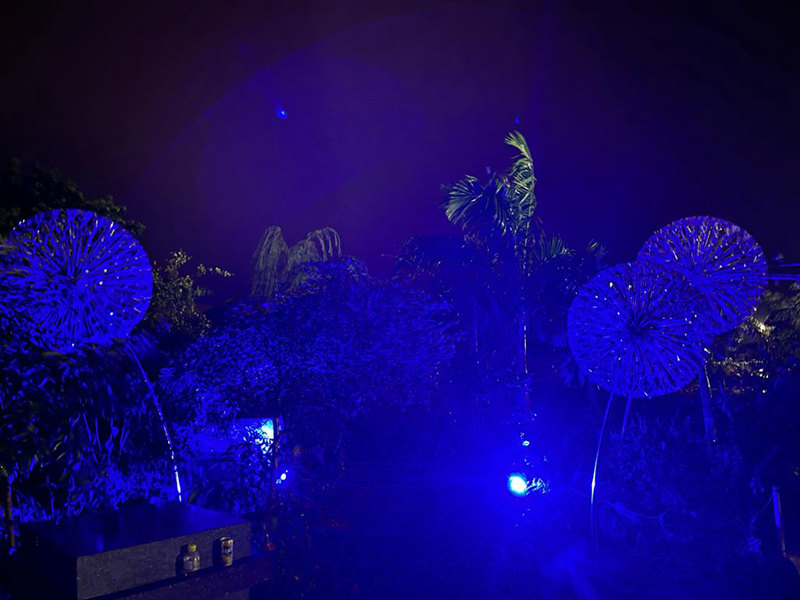 You could contact us for more information about this dandelion statue. We are here for you.