In the realm of sculpture art, we find a timeless reflection of the ever-evolving spirit of our era. Modern mirror stainless steel sculptures could encapsulate the zeitgeist and epitomize a distinct artistic style. At Trevi, we present you with a splendid example – a sculpture that embodies the essence of contemporary art in the form of a radiant flower.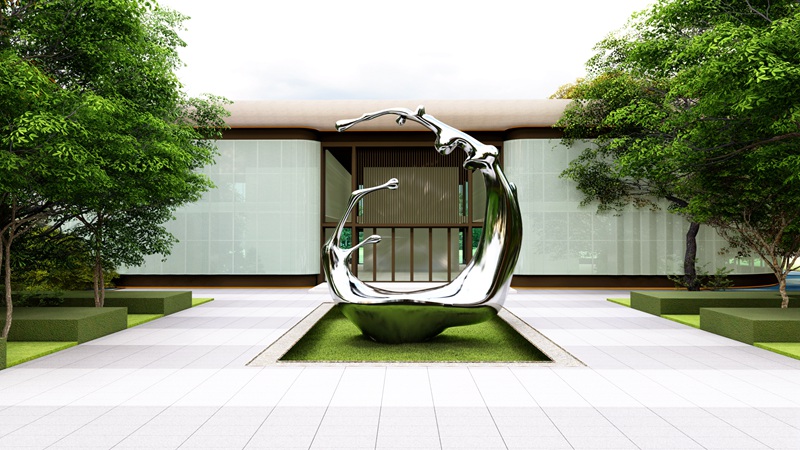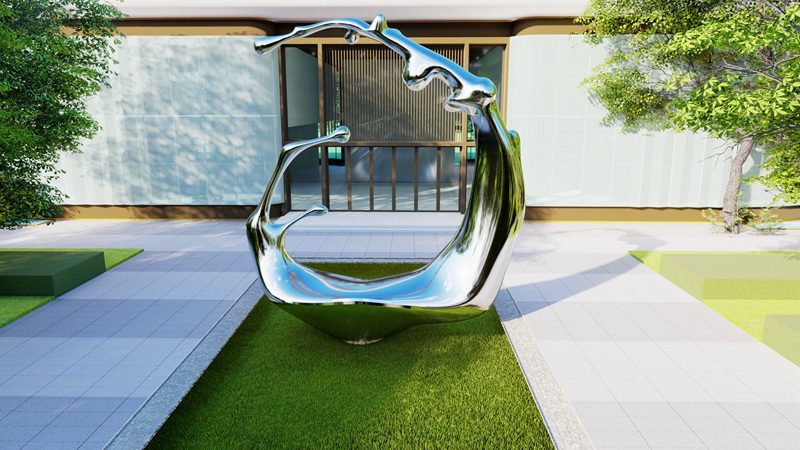 Step into the Flower:
While sculptures may have physical dimensions, art itself knows no bounds. As you draw near to this mirror stainless steel sculpture, prepare to be captivated by the meticulous craftsmanship adorning every facet. The sculpture gleams in a silver-white hue, meticulously polished to mirror-like perfection by our seasoned artisans. Under the sun's caress, it shimmers and sparkles. Whether it graces your garden or cityscape, its charm is undeniable.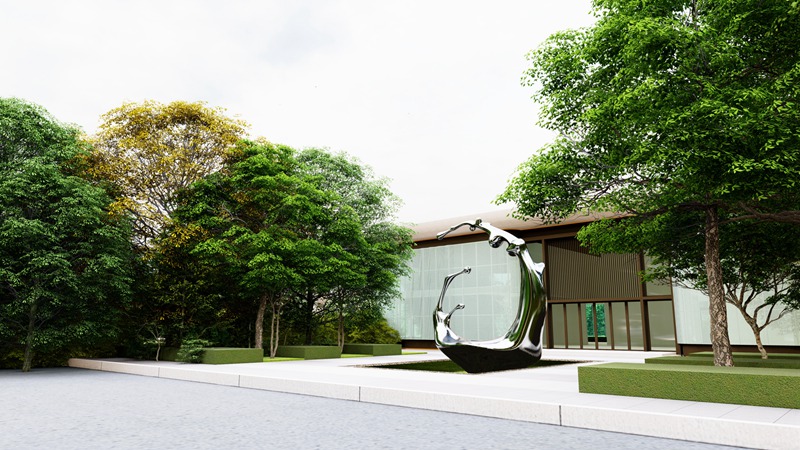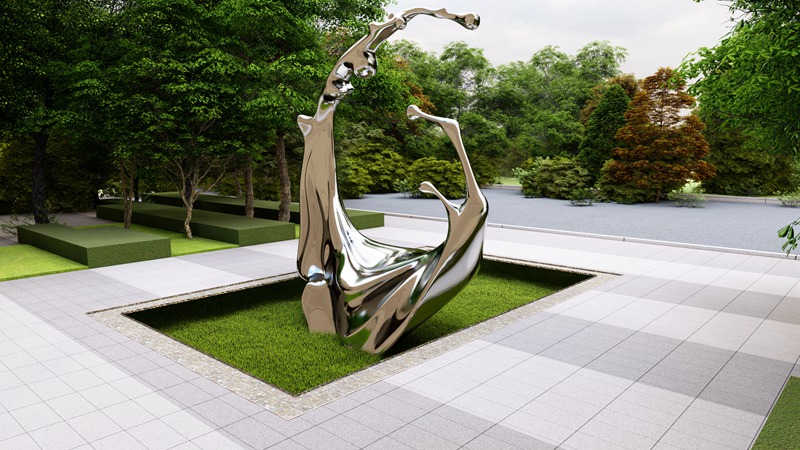 Sculpture, a Harbinger of Spring:
Despite its metallic composition, this mirror stainless steel sculpture exudes warmth and spiritual delight. Every element has been carefully conceived by our talented designers – from the graceful petal shapes to the uplifting posture and the slender, elegant stamens. Together, they breathe life and vibrancy into this masterpiece. Placed in your garden, it brings the essence of spring, even in the depths of winter.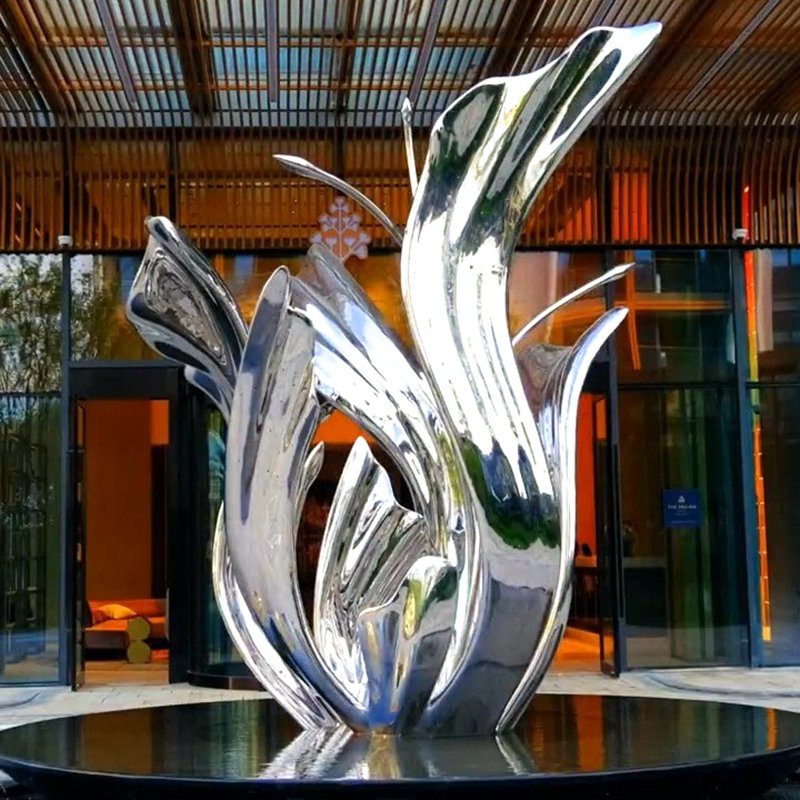 Gives you 24 Hours of Visual Enjoyment:
Our masterpieces are born from a passion for design, geometry, and the enchanting interplay between art, nature, and space. This stainless steel sculpture takes the form of a resplendent flower, reflecting the azure sky and fluffy clouds by day. At night, it transforms into an ethereal spectacle when illuminated. You can customize the lighting to set the desired ambiance. Trevi caters to your every expectation.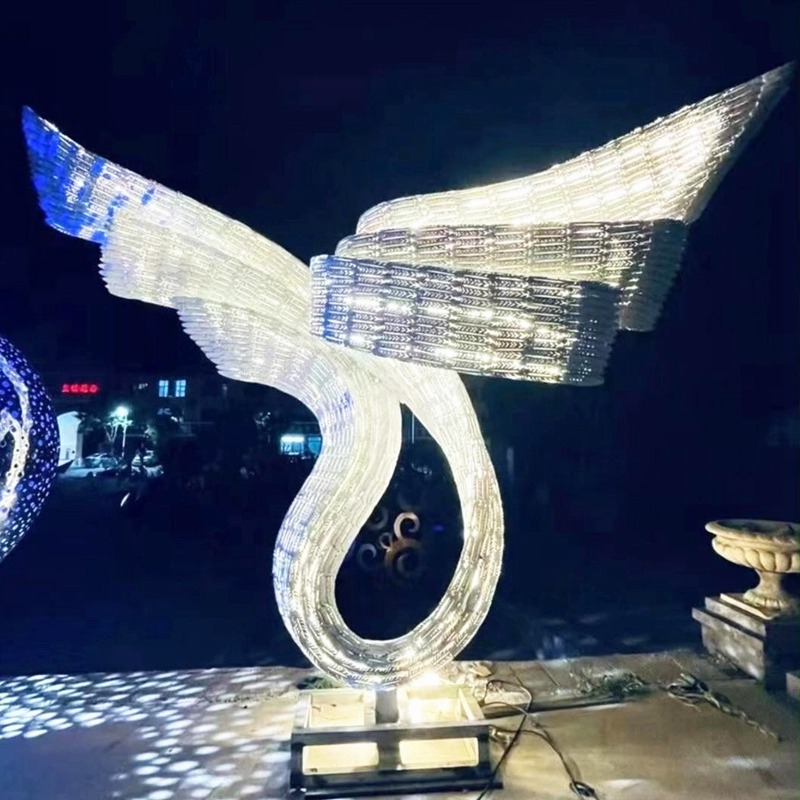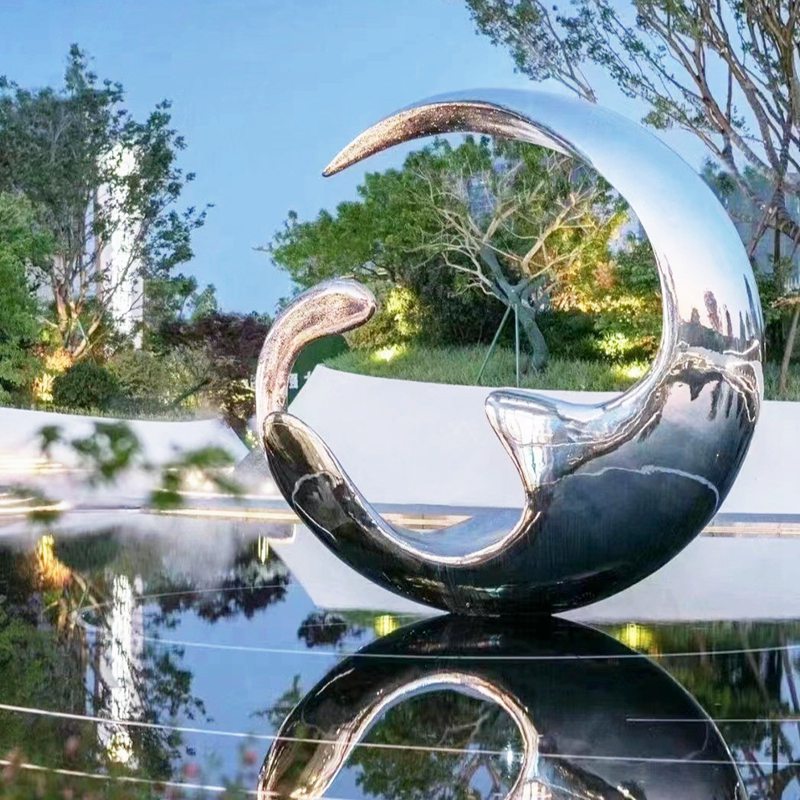 Finding the Perfect Spot:
Contemporary steel sculptures find their home in public and private gardens, interior spaces, and landscapes alike. Our stainless steel sculptures infuse a perennial springtime aura into your yard, garden, or patio. If you're unsure about the ideal size and design for your desired placement, fret not. Our professional design team is at your service, ready to assist in selecting the perfect piece. Customization has always been at the heart of our factory. Let's create art together!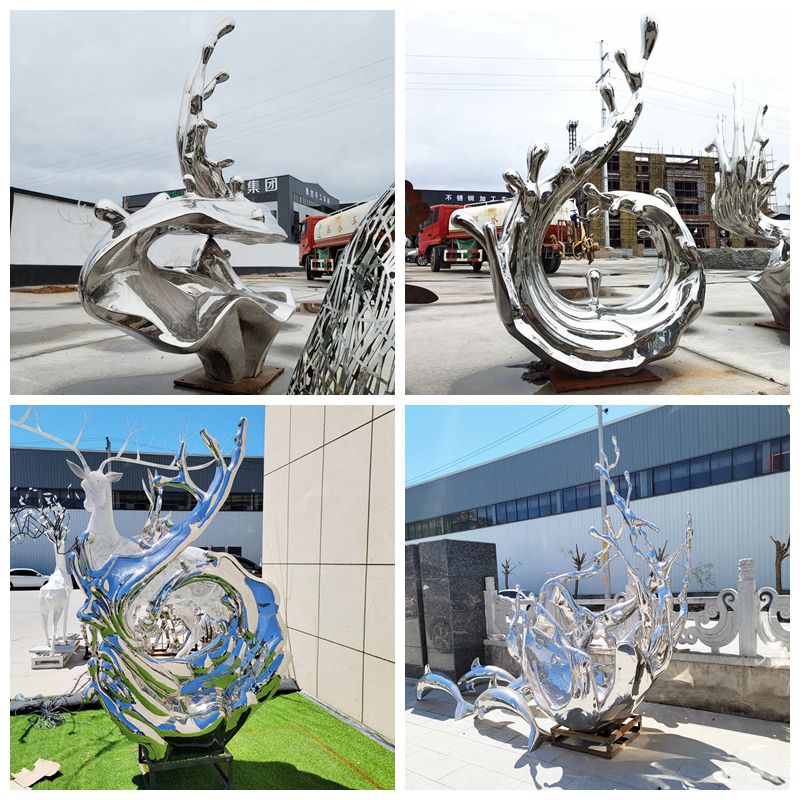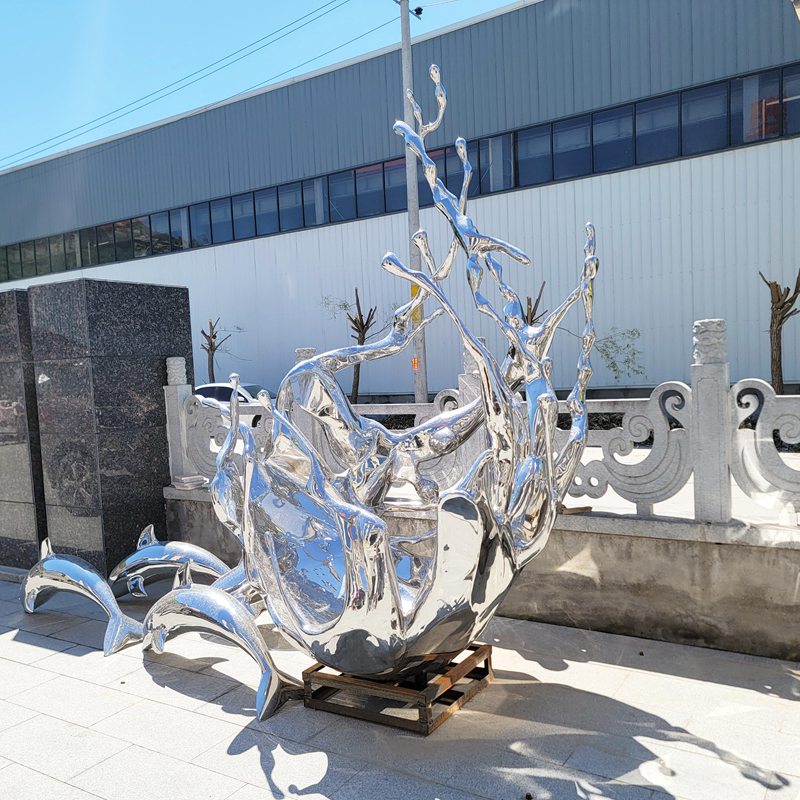 If this stainless steel art sculpture has caught your eye and you wish to infuse your home with the spirit of spring, don't hesitate to reach out. Trevi's dedicated team is here, eagerly awaiting your contact. Your artistic journey begins with us!