Large Granite Fountain Description
This black granite fountain looks very beautiful and grace. It is a layers fountain. As you can see add some classical refinement to your landscape with this custom hand-carved Granite Fountain (60″ Urn Fountain). Carved of Trevi Art Sculpture Factory Granite water shoots up from the middle overfilling the urn and cascades to the bowl below. This large granite fountain is in stock and can work perfectly as an estate fountain, courtyard fountain, motor court fountain, and arrival fountain, The soothing sound of cascading water enhances the ambiance, offering a serene and tranquil atmosphere. Whether in a garden, courtyard, or patio, it creates a calming oasis.
Durable And Weather-Resistant Materials
Our granite fountains are crafted using high-quality granite stones that are known for their longevity and ability to withstand harsh climates for centuries. These materials are chosen for their durability and ability to retain their beauty and structural integrity despite exposure to various weather conditions. The use of such materials guarantees that the tombstone remains intact and visually appealing throughout generations.
Installation Support For You
Trevi is committed to providing valuable installation support to our customers. As part of this commitment, we offer detailed installation drawings that are specifically tailored to the design of each fountain. This granite garden fountain is designed for straightforward installation, allowing you to enjoy its elegance without hassle. It comes with clear instructions and all the necessary components.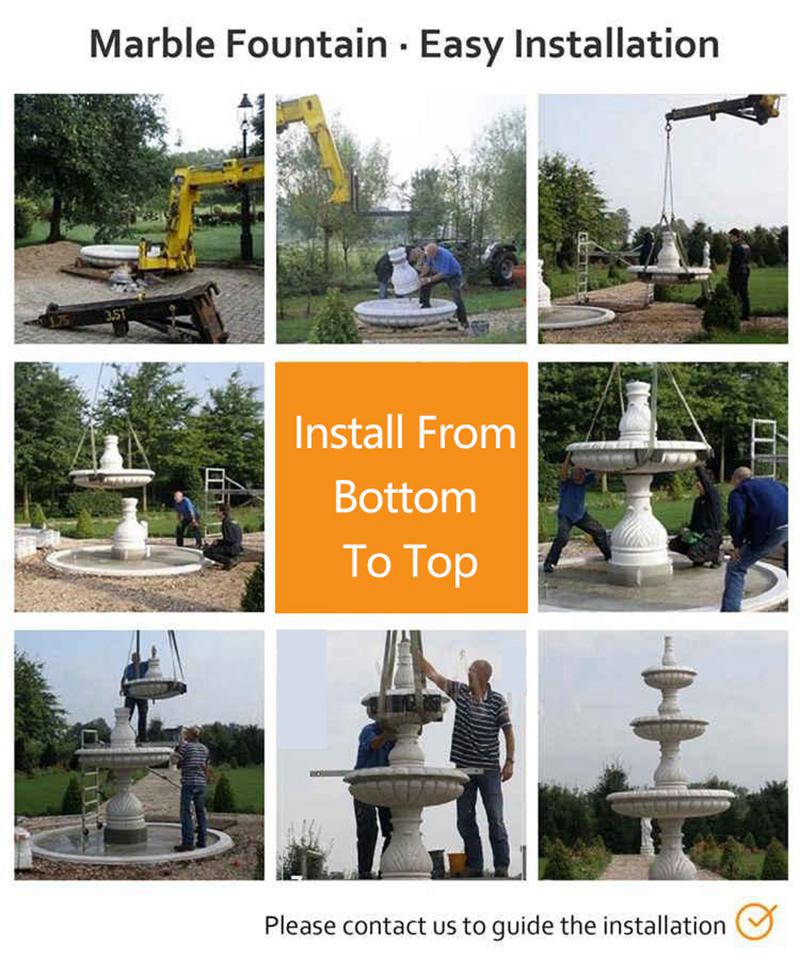 Secure Packaging Service
To prevent any breakage during transportation, the Trevi factory uses sturdy three-centimeter wooden boards for packaging. Additionally, we take extra precautions by adding soft cotton inside the packaging to provide ample cushioning and protection for the marble fountains.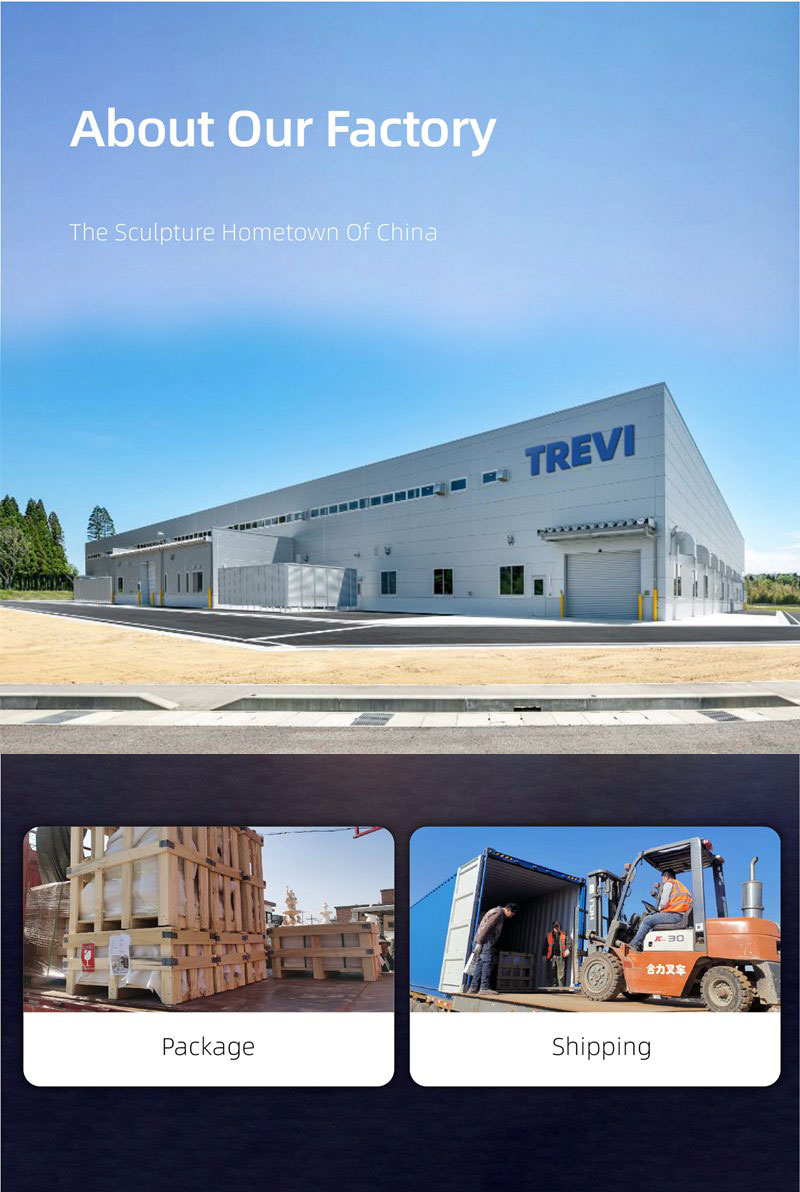 More Marble Fountain Options
With four decades of expertise in marble sculpture production, Trevi factory excels not only in the artistry of crafting marble sculptures but also offers a comprehensive array of marble products. Among our remarkable offerings, our granite fountains stand out for their irresistible allure, and our marble fountains have garnered global acclaim. We proudly present an extensive selection of marble fountains, providing you with a diverse range of options to choose from.
For inquiries or to place an order, please contact us. Elevate your outdoor space with the mesmerizing beauty of our Double-Tier Black Granite Fountain today!