This is a Trevi redesigned outdoor black marble fountain. It has the style of a classic horse fountain. The black material makes it look more special. Different from the elegant feeling brought by the common white marble horse fountain, black could make people feel more dignified and solemn.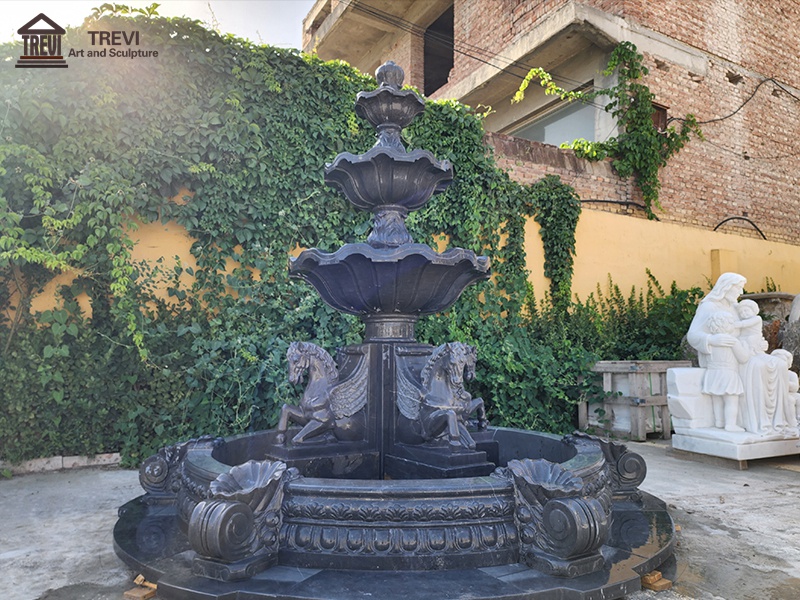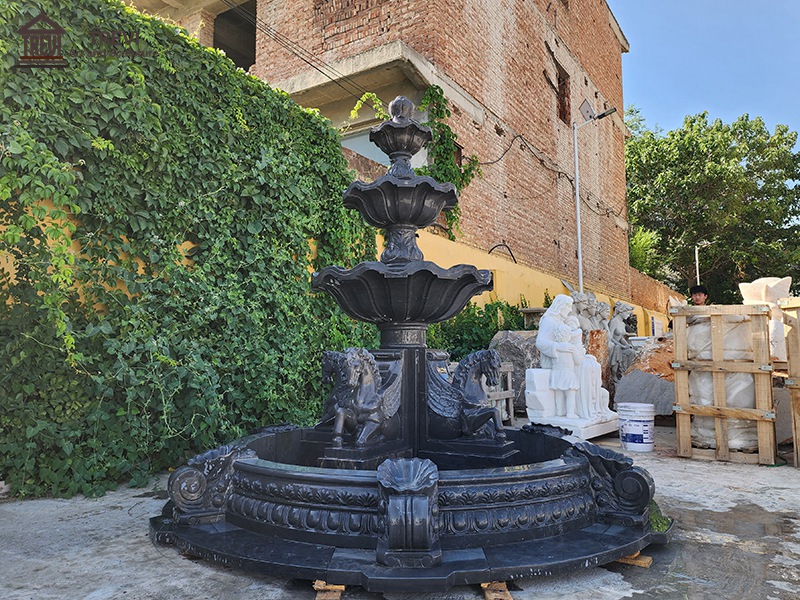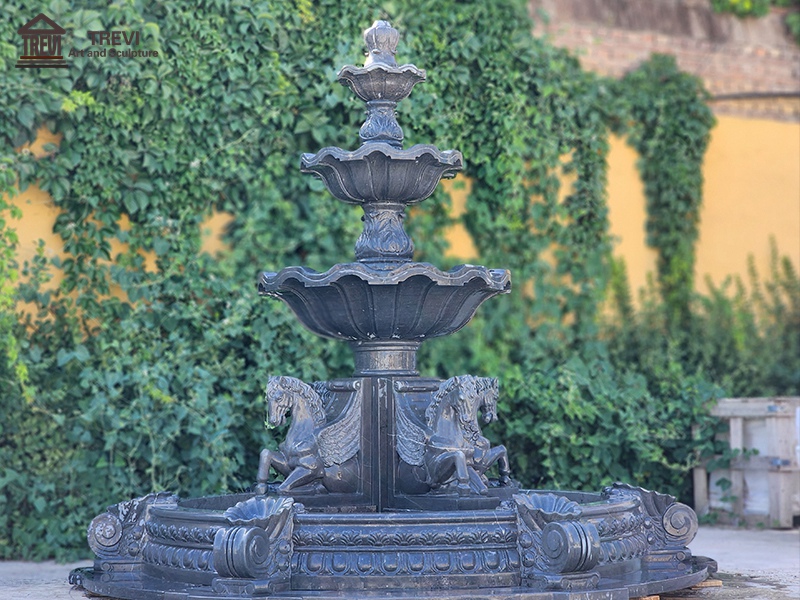 Natural Marble Materials:
For this novelty marble horse fountain, the only constant is our materials. Trevi has always insisted on using high-specification natural marble. Natural marble and natural flowing water would form a different echo, bringing us a different sensory experience!
Moreover, natural marble could guarantee the preservation of our outdoor fountains for a long time. This black horse fountain would not be damaged even by the continuous washing of the water and exposure to the sun.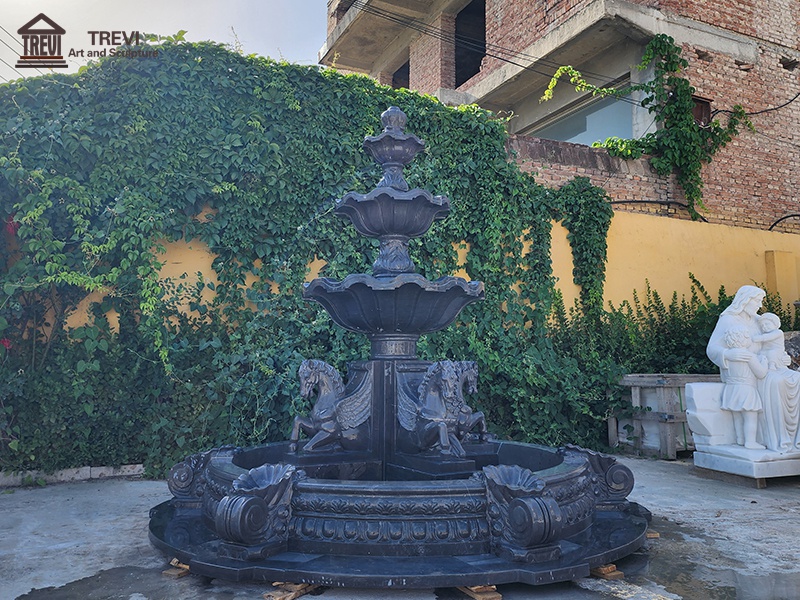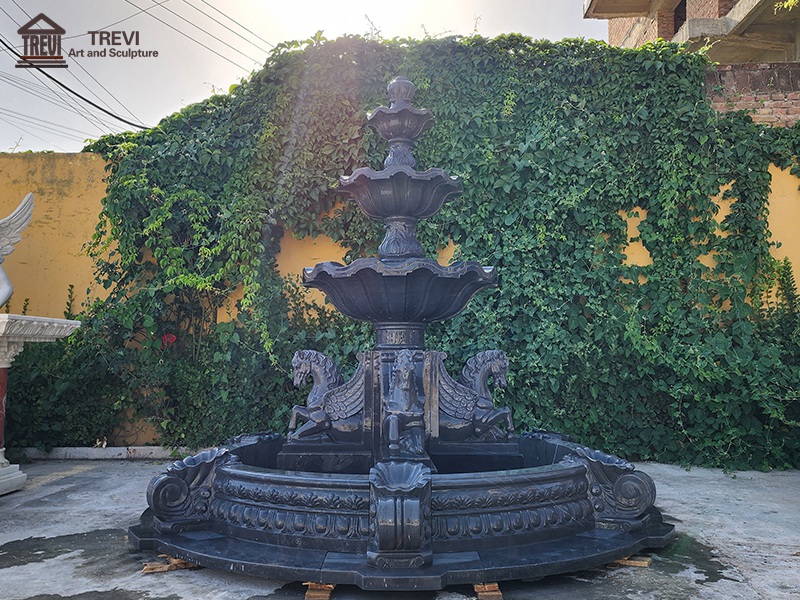 Beautiful Flowing Water Effect:
After the completion of each marble fountain, we would first test the water in the factory. On the one hand, it is to test the flowing water effect of the fountain, and on the other hand, it is also to allow customers to have a better user experience.
The picture is our test water photo. Whether it is the bowl on the top or the pony sculpture design below, they are all extremely fresh and beautiful against the backdrop of running water. The still fountain and the flowing water form an ingenious echo of stillness and movement. This image would bring comfort and peace to each of us.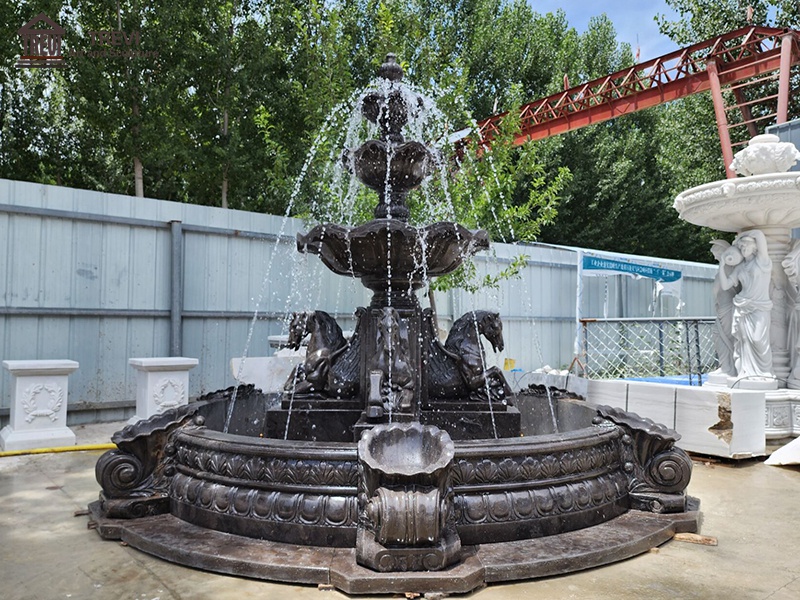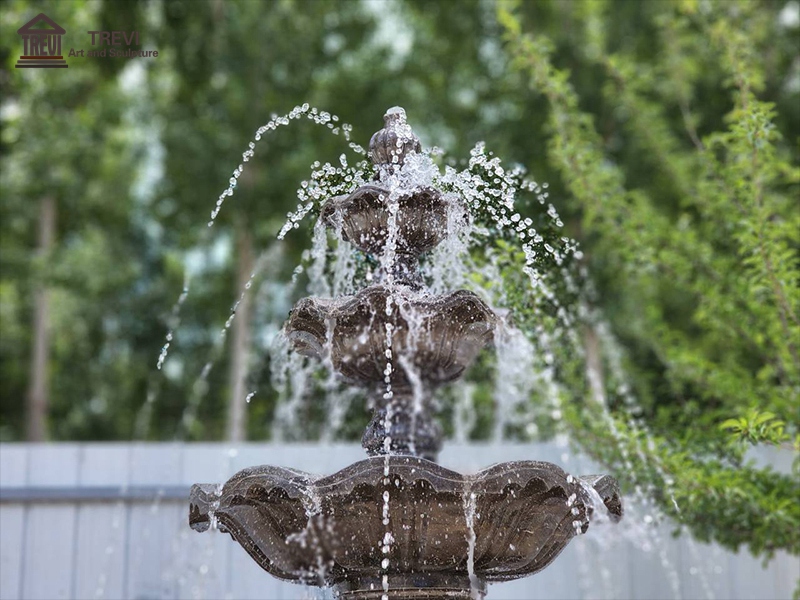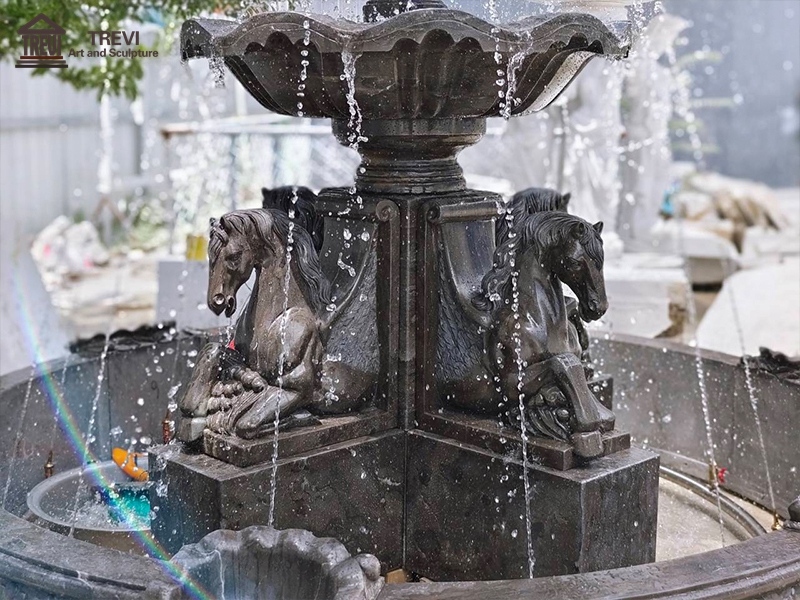 More Horse Fountains:
Trevi is a professional supplier of marble fountains. We have rich experience and raw materials to make high-quality marble horse fountains in various materials. Classic white marble garden fountains, elegant rosin jade marble horse fountains, noble black marble outdoor fountains, calm gray marble layered fountains…we have done all these designs.
In addition, we could also design more styles of outdoor fountains for you according to your specific needs, which would surely decorate your garden beautifully.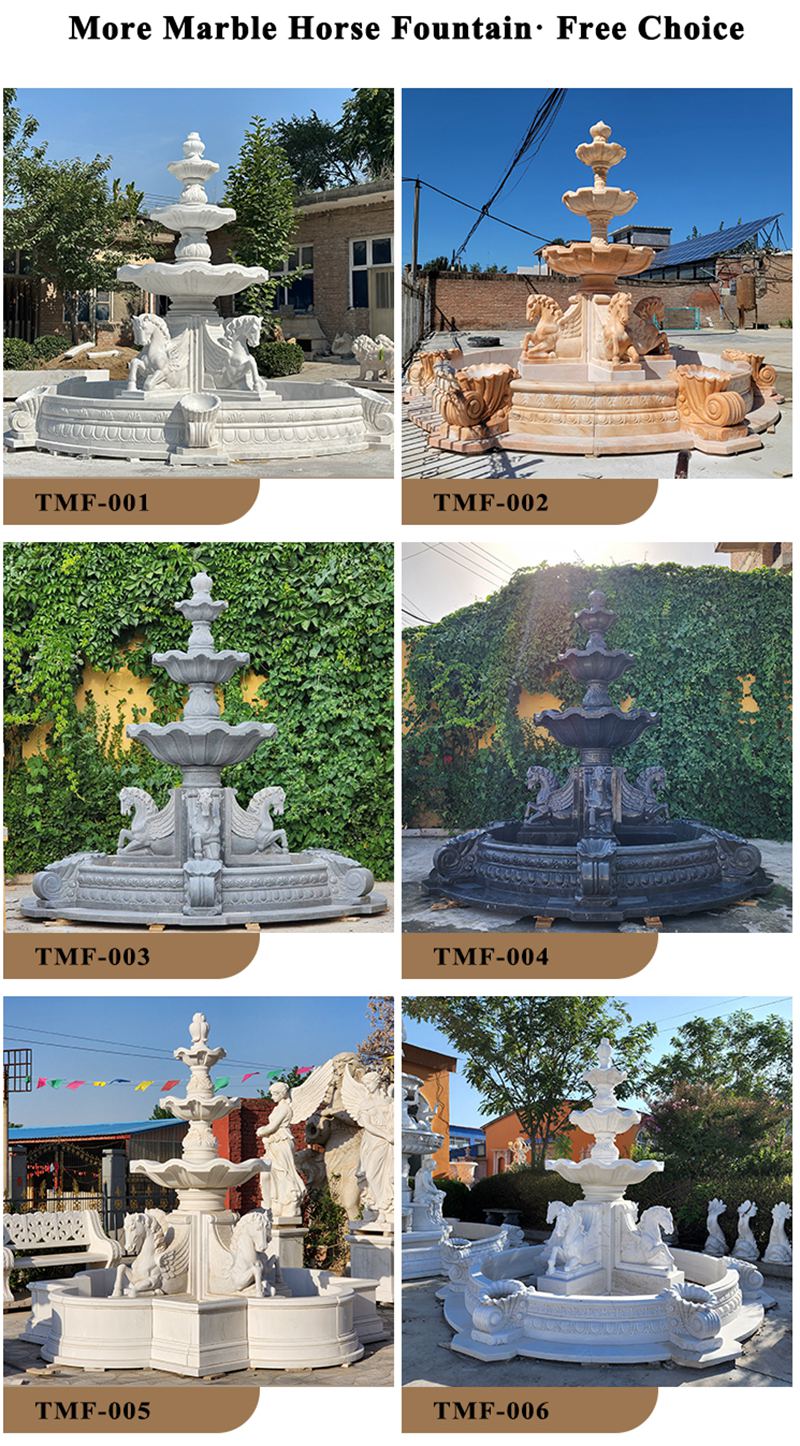 Trevi purchases full insurance for all marble fountains sold to absolutely protect the rights and interests of customers.
If you want to decorate your yard or garden, please contact us. Our high-quality fountains would bring you a refreshing feeling!