Figure Fountain Description:
This large marble figure fountain is exquisite and spectacular. It has a two-layer design. Different figures are carved on the top and the middle. The colors are also very rich, in black and white. Moreover, the artists skillfully distinguished the figures and the main parts of the fountain by color. Compared with ordinary solid colors, these two colors would naturally bring people different feelings and freshness.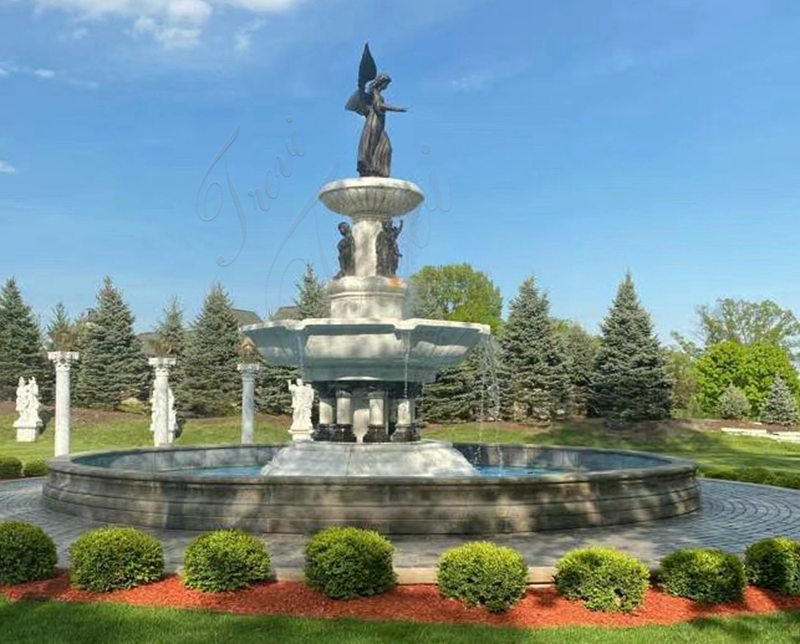 A Beautiful Ornament:
Marble fountains have high decorative value. You could place our marble figure fountain in the garden, or in the open field in front of your villa. Imagine walking around in a garden full of green trees, safflowers and vibrant life, and seeing such a beautiful fountain, won't you be moved? The bird calls in the garden, coupled with the gurgling sound of the fountain, are crisp and pleasant.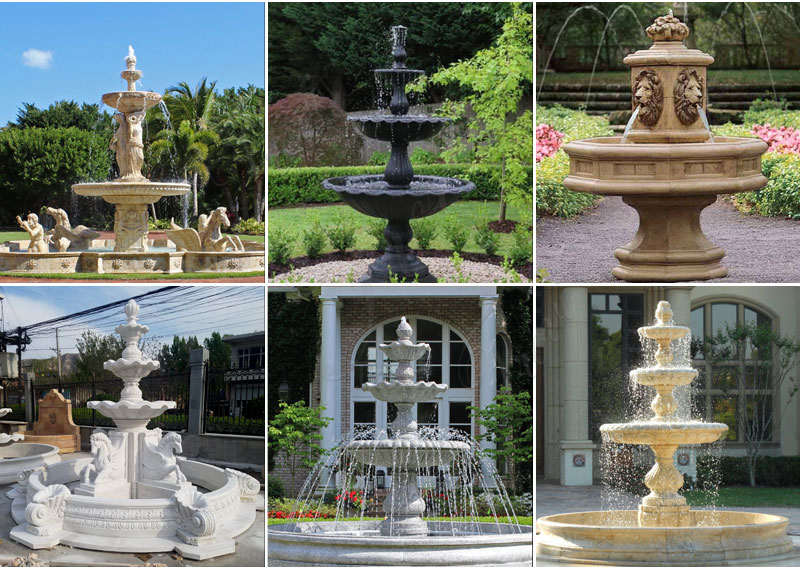 Mature Carving Skills:
Trevi has nearly 40 years of marble sculpture. Therefore, we are very familiar with and good at marble fountains. We have mature craftsmanship and carving skills for making marble figure fountains. The various parts of the fountain could be perfectly and finely outlined and displayed. Moreover, the figures carved on the fountain are also vivid and graceful.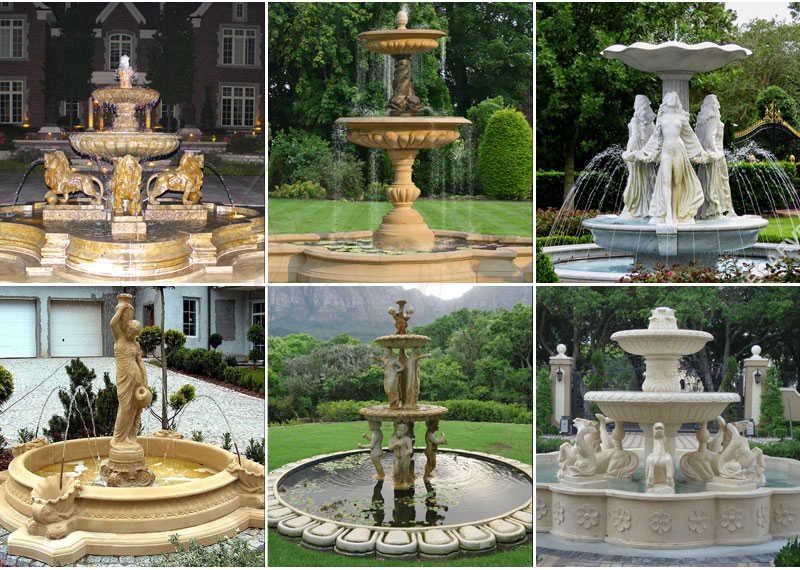 Provide Customized Services:
We have a personalized customization service. Clients could make requests, such as changing a three-tiered fountain to a two-tiered fountain, replacing a lion with a horse, replacing a white one with a black one, and so on. In short, we could make specific adjustments for you. Moreover, we could also design a unique marble fountain if you need it.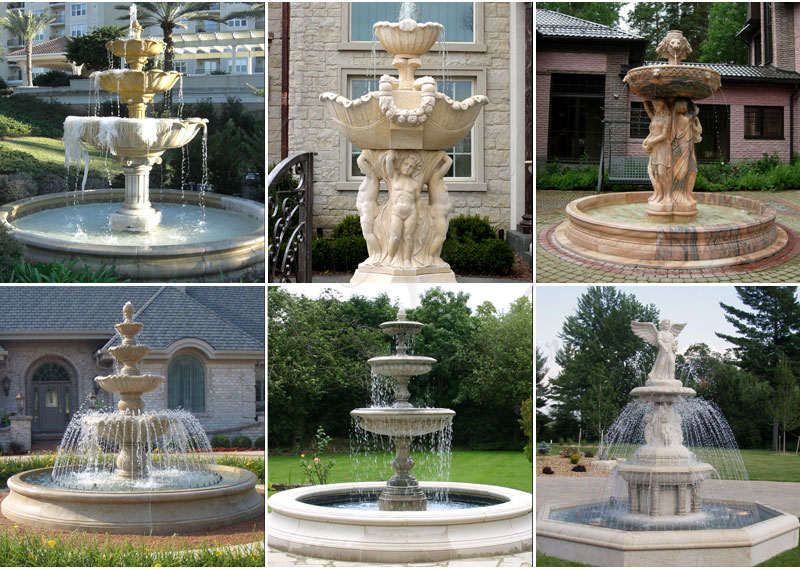 We buy full insurance of the fountain to protect the best interests of our customers as much as possible. So if you want to buy this marble figure fountain, please drop us a message. We are always at your service.