Elephants are infinitely powerful but have a gentle temperament. They are naive, honest, and loyal. They could travel far and wide and are regarded as a symbol of auspiciousness and strength. By buying a pure marble white elephant statue, you have not only visual enjoyment but also spiritual joy.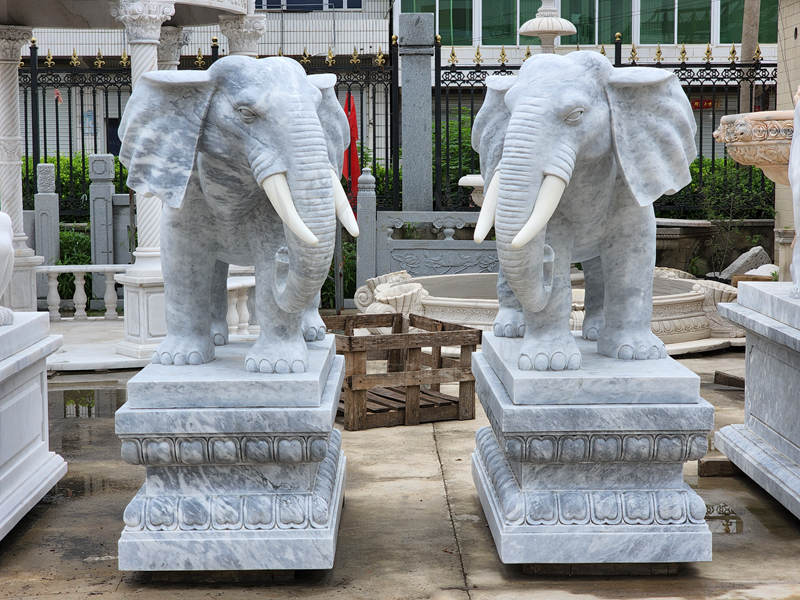 Best Material Selection:
In order to better present the most primitive state of the elephant, we chose pure natural marble as the raw material. This raw material, like elephants, also grows in nature. They have similar qualities.
Therefore, in terms of sculpture presentation, this combination has a better effect. Elephant sculpture is not only vivid and lifelike but also could be preserved for a long time. This advantage greatly satisfies the needs of friends who like to collect.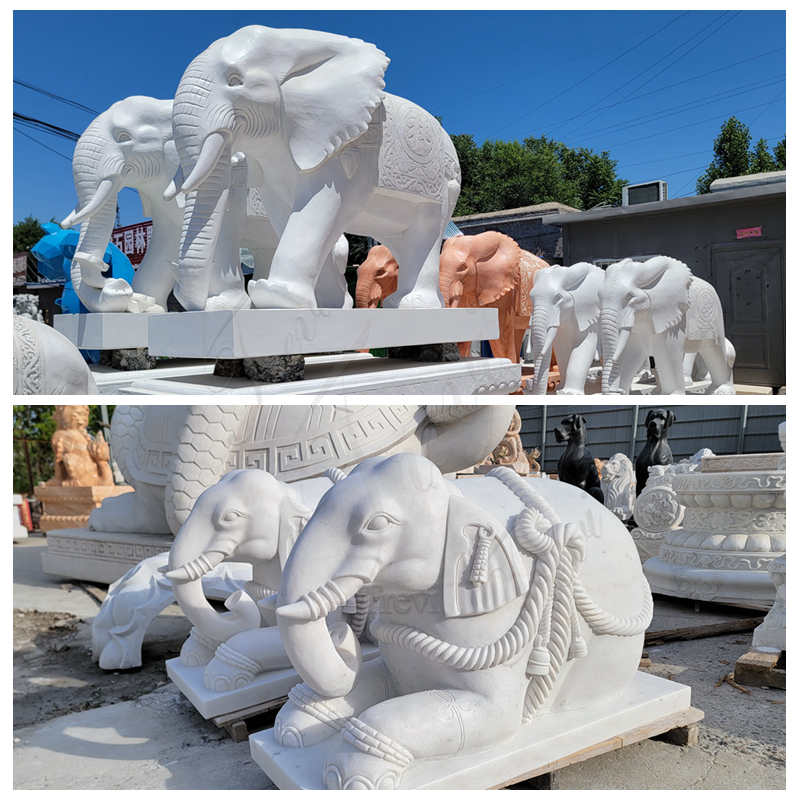 Show Details:
All beautiful things could bring a good mood to people. We show you the details of this marble white elephant statue so that you could feel the beauty and charm that belongs to the sculpture.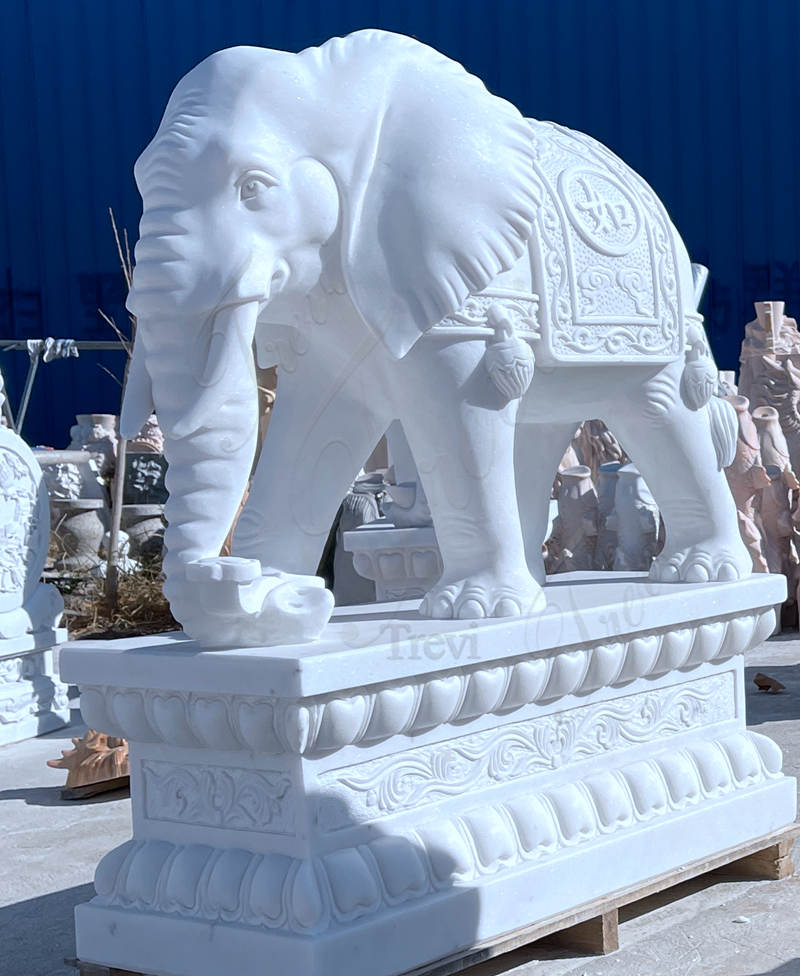 Decorative Value:
Marble elephant sculptures have high decorative value. It could be active in many venues in a variety of sizes.
Small-sized elephant statues could be placed on the table as ornaments. Medium-sized elephant sculptures could be placed indoors or in smaller spaces. Because in this kind of place, it could attract attention and exert its value. Large-scale elephant sculptures are more suitable for wide spaces and places.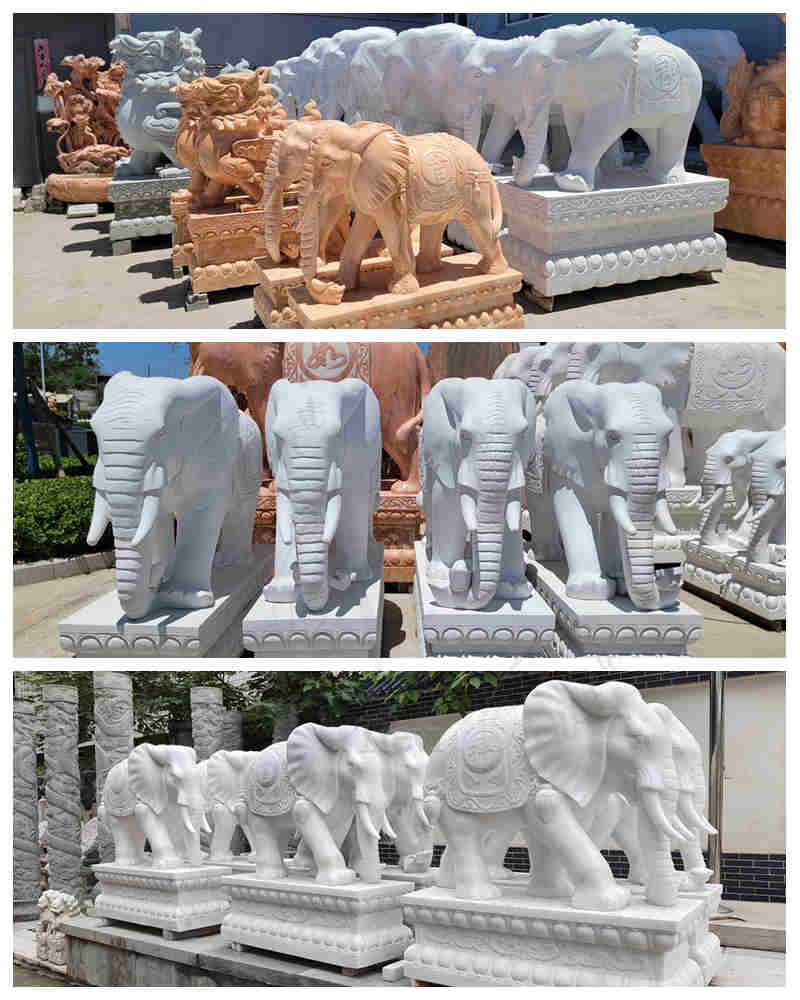 However, no matter where it is placed, the only constant is that it could bring the vitality and spirituality of animals around it, and bring a touch of brilliance and fun to your life.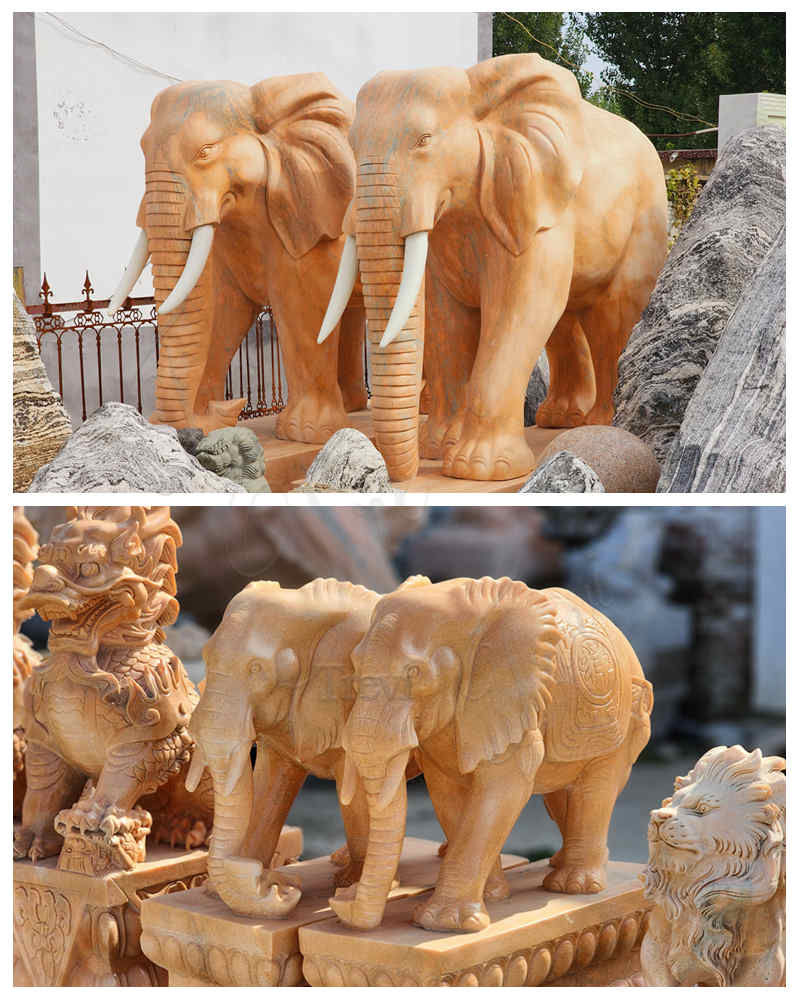 We would choose safe packaging and shipping ways to safely deliver this marble white elephant to the customers.
Professional brands are more trustworthy. Feel free to contact us for more information about marble sculptures.