Large Bronze Horse Sculpture Introduction:
This faithful Large Bronze Horse Sculpture replica stands as a testament to da Vinci's artistic prowess and his fascination with equine anatomy. Painstakingly crafted using the Lost-waxing Technique, the bronze horse sculpture captures the grandeur and grace of the intended original. Standing at an imposing height, it intricately portrays the horse in a spirited and dynamic pose, showcasing its muscles and anatomy in exquisite detail.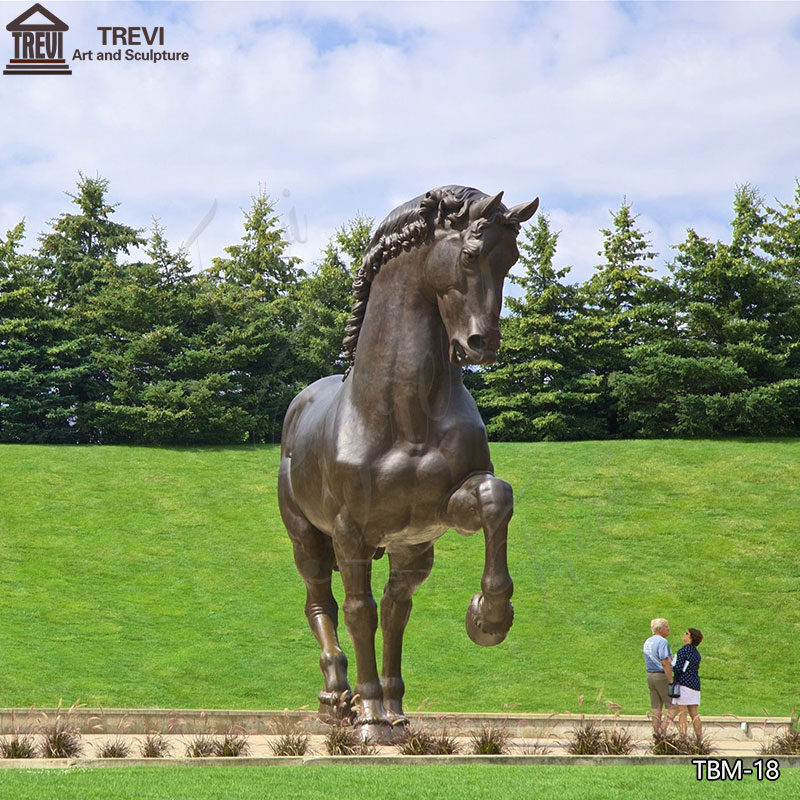 Today, this replica serves as a symbol of da Vinci's enduring legacy, allowing art enthusiasts and history buffs to experience the grandeur of the master's vision. Whether displayed in a museum or gracing a public space, the Large Bronze Horse Sculpture Replica is a magnificent embodiment of art, history, and the unyielding ambition of one of the world's greatest polymaths.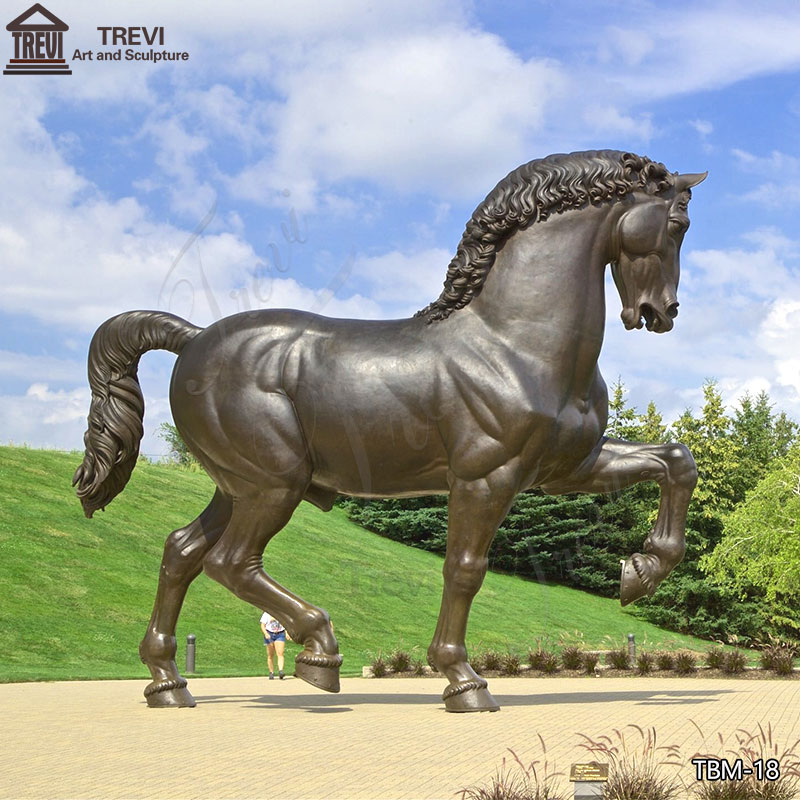 Explore The Story Behind The Sculpture:
This magnificent large bronze horse sculpture stands 24 feet tall, taller than a two-story building. While many people know it as Leonardo da Vinci's horse, the actual sculpture was created by one of America's most famous contemporary sculptors, Nina Akamu.Nina completed the sculpture in 1999, and today there are two 24-foot-tall horses. We can see it stands in the center of the garden and you can go up and touch it. Many people have been photographed lying under its low-hanging hind hooves as if trampled underfoot by this monumental horse.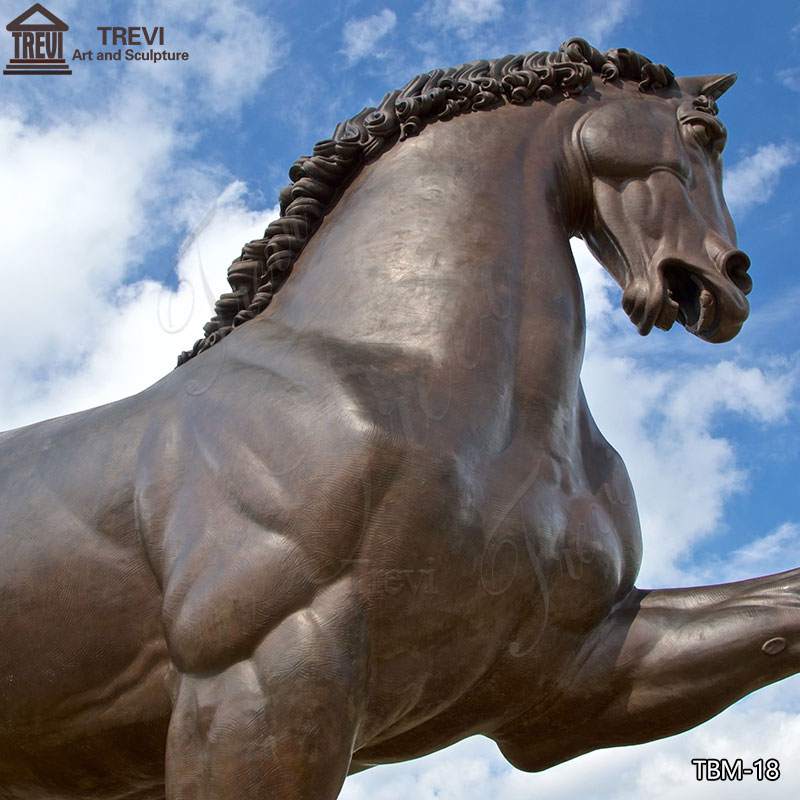 Reproduce the Horse in 1:1 Clay Models:
Trevi respects every piece of art sculpture, in order to perfectly reproduce this stunning work of art, making a 1:1 clay model is a priority! Trevi's artists have studied this famous bronze horse sculpture in depth, including the exact dimensions of each position of the bronze horse, the muscle lines, and the horse's mane. Our artists could help you perfectly replicate this work, they are experienced in sculpture making and even breed their horses to make horse sculptures vividly and realistically. Once the clay model is finished, Trevi would send you a picture or video for confirmation.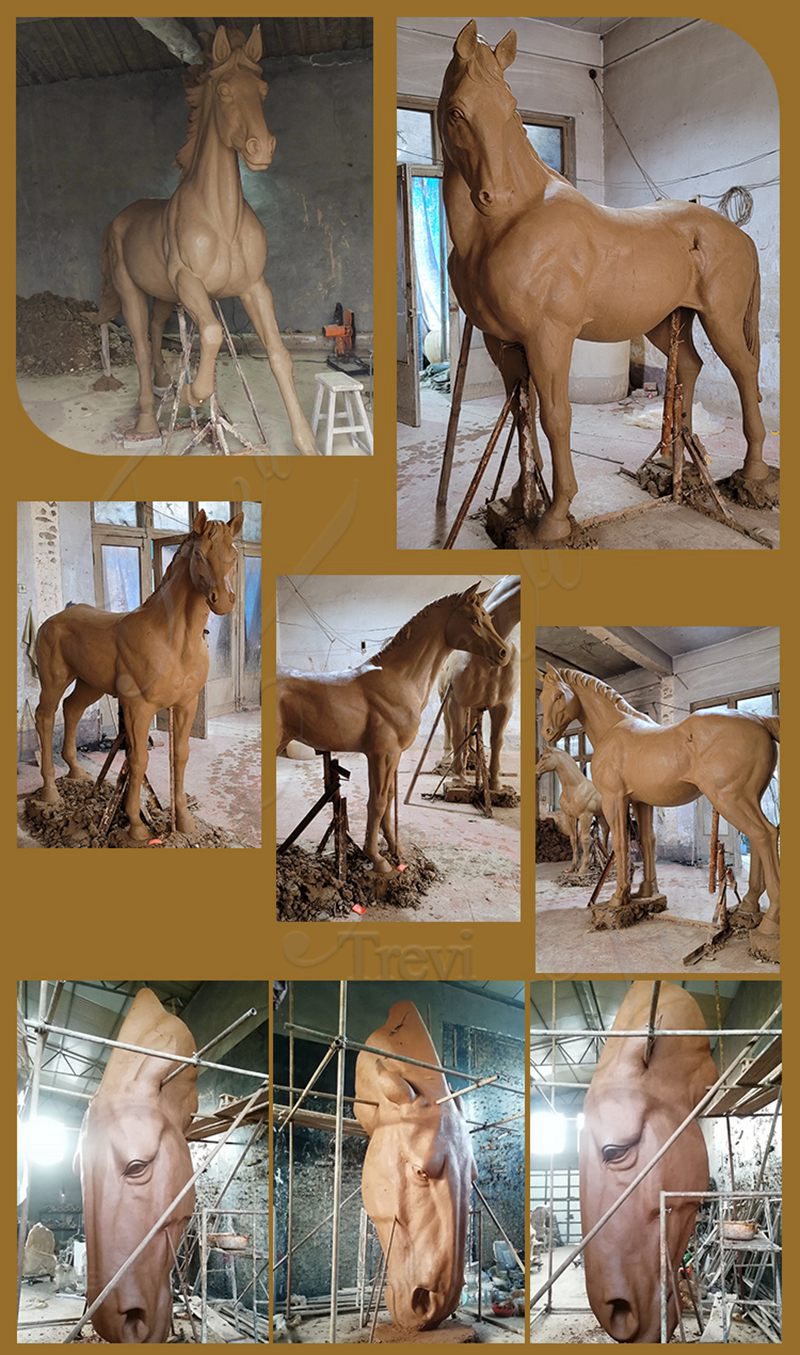 Durable for the High-Quality Bronze:
This bronze horse sculpture is huge, Trevi can show you a realistic appearance and is also durable enough to last for generations. The inside of this bronze horse sculpture is hollow, but we use the finest bronze material, which is hard, corrosion-resistant, and durable. The bronze metal content is more than 80% and also contains 20% of other metals to ensure the sturdiness of the sculpture. The surface color is also hand-painted by our artists using the patina technique, which won't fade, and only becomes more natural and antique as time passes.
More Bronze Horse Statue Designs:
Bronze horse sculpture is Trevi's main product, as a direct factory, Trevi has been customizing bronze horse sculpture for 41 years. We have hundreds of bronze horse designs for your reference. Of course, if you have your favorite design, we could work together to make your idea a tangible reality!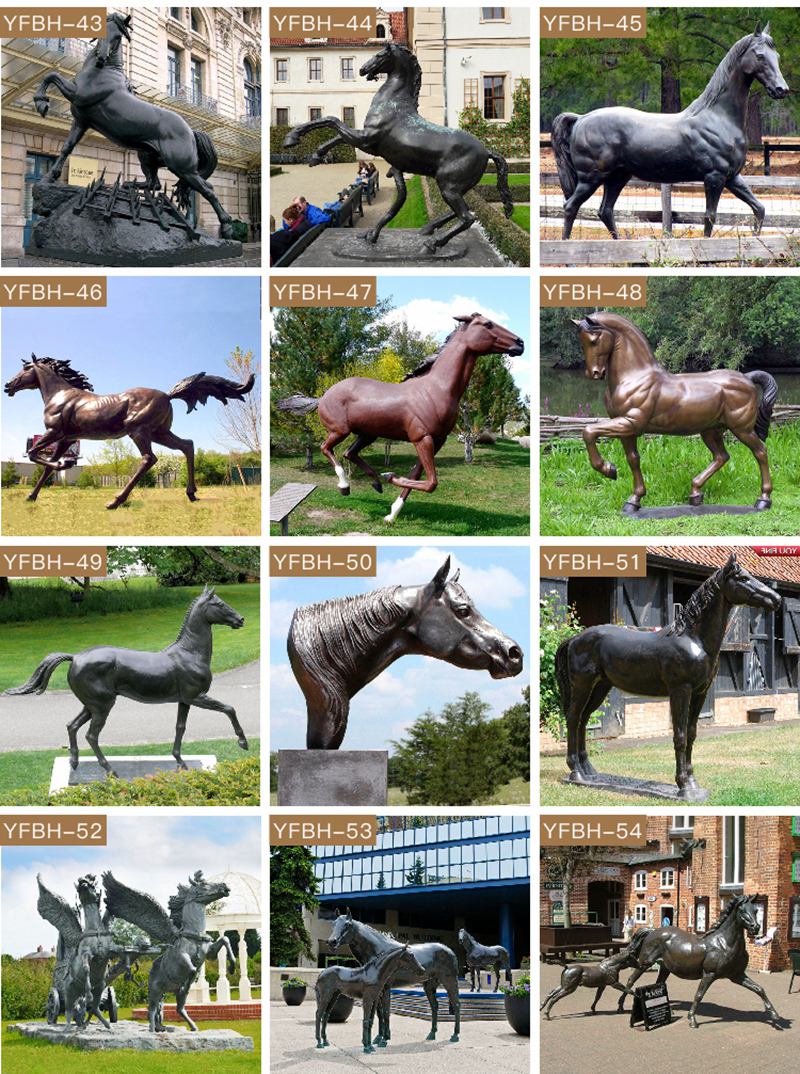 If you're interested in this large bronze horse sculpture Leonardo da Vinci's replica, please contact us to get more information. Trevi, the whole team would always be here and ready to give you a favorite quotation! Waiting for you!