Dolphin Fountain Description:
Five dolphins are playing happily on the waves. Our artists cleverly borrowed the splashing water of the dolphins as the water flow of the dolphin Water Fountain. These thin streams form a beautiful arc along with the graceful posture of the dolphins.
And we use the lost wax method to perfectly bring out the charm of the dolphin. At the same time, the realistic and beautiful patina is also a highlight of it. High quality and good appearance make it worth buying our dolphin water fountain outdoor sculpture.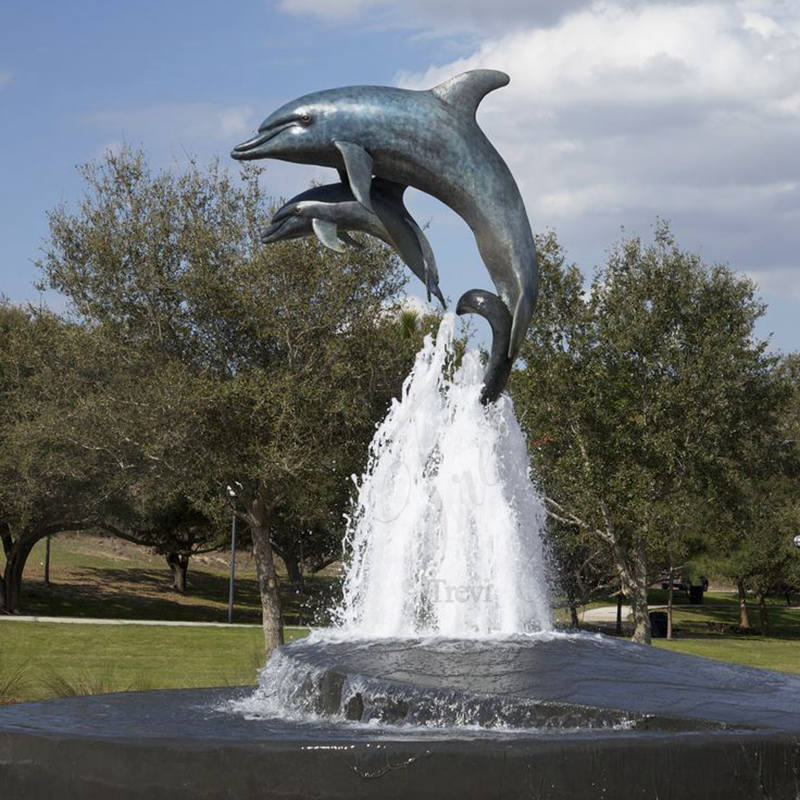 Dolphin Fountain Clay Model:
Each of Trevi's bronze fountains begins with a clay model. Through our continuous modification of the clay model, we could ensure that the final bronze dolphin fountain is both exquisite and beautiful.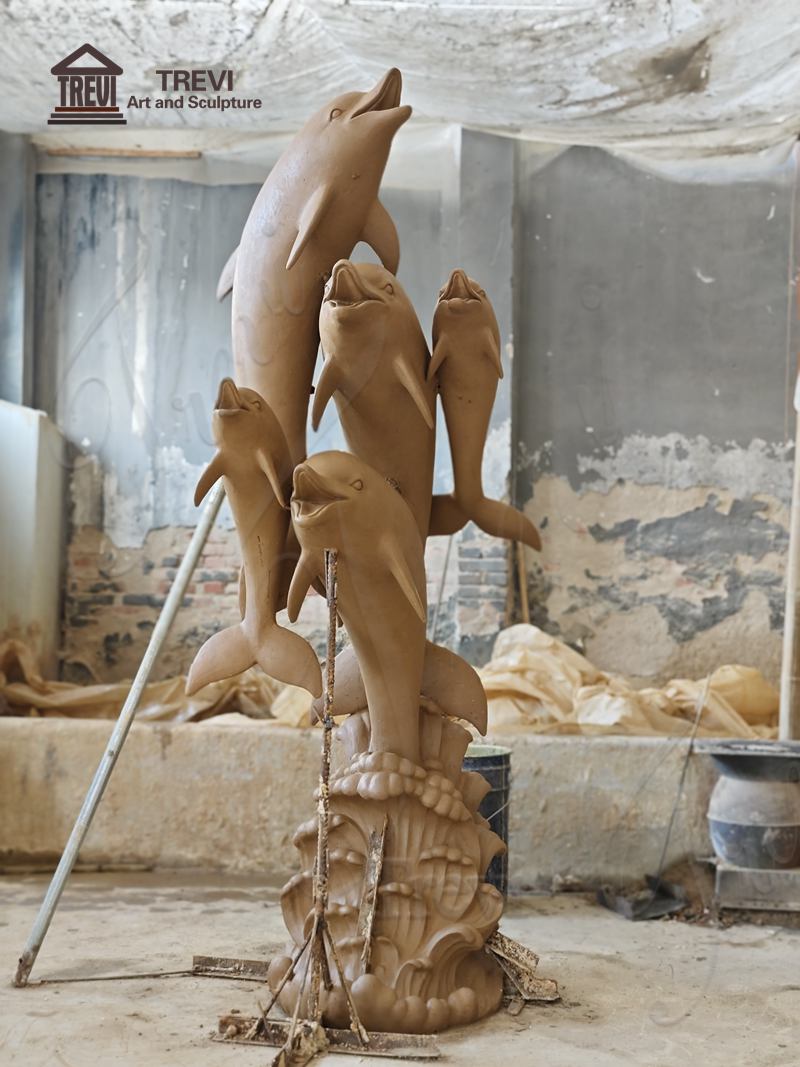 Excellent Workmanship:
We cast this piece of dolphin Water Fountain Outdoor Decor using the traditional lost wax method. This kind of craft could show the unique characteristics and charm of dolphins to the greatest extent. Moreover, it is also because of the clay model that we could handle the details more meticulously and vividly.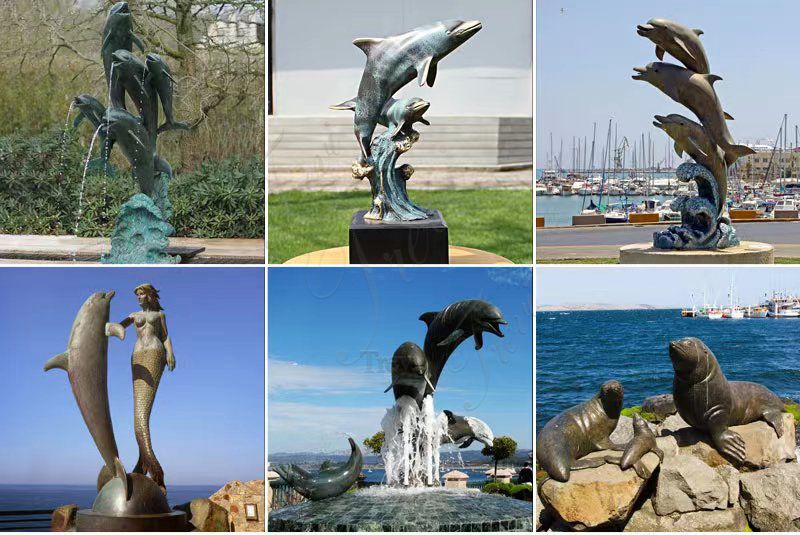 Reasons to Buy It:
This dolphin water fountain is not too big, so it is easy to install. At the same time, the price is also pleasing to clients. Coupled with its novel design, it would bring a refreshing feeling of freshness. It would be a great decoration for swimming pools, gardens, and other outdoor places.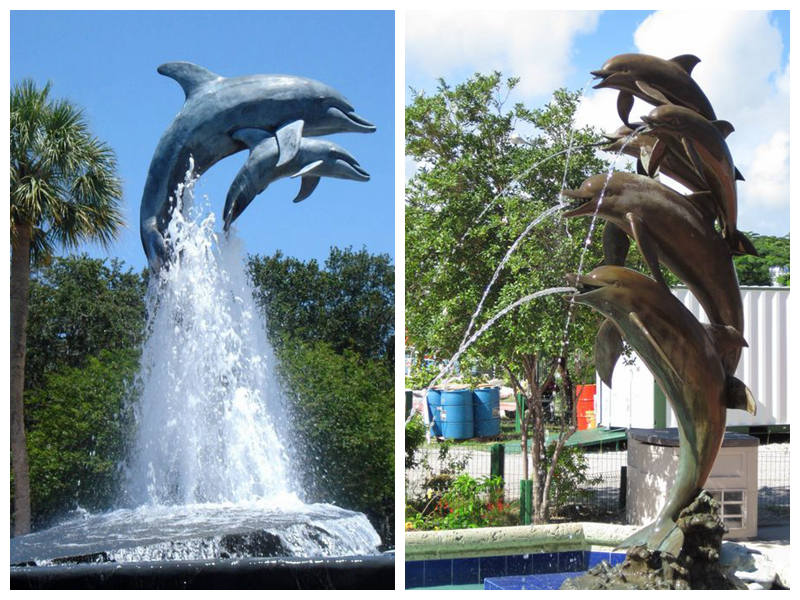 Professional Bronze Casting Factory:
Trevi has been working with bronze animal statues for 40 years. As a formal and professional bronze sculpture supplier, we have reliable sculpture quality, a good brand reputation and complete casting and transportation process.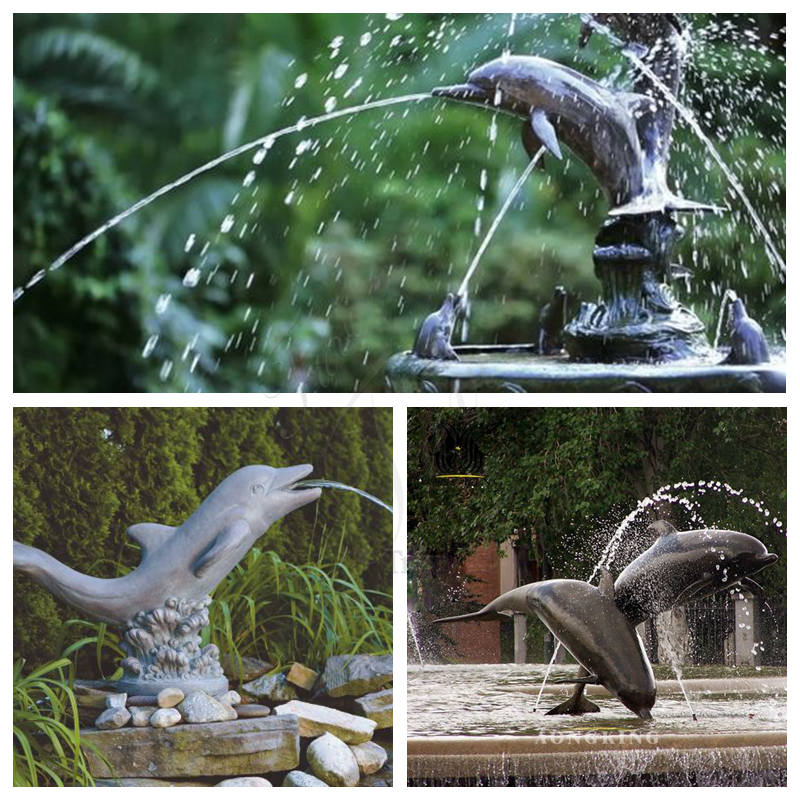 From the production of the bronze dolphin water fountain outdoor sculpture to the delivery to the customer, we strictly control every link in the middle. These are not only commitments to customers but also our responsibilities and duty as bronze sculptors.
If you also want to decorate your garden, then this dolphin water fountain outdoor sculpture would be a very good choice.