Bronze Horse Fountain Details:
The bronze horse fountain at the Trevi factory is loved by many customers. Especially customers from the United States always like us to customize different shapes of bronze horse sculpture fountains in batches. You could clearly see that these bronze horse sculptures look realistic.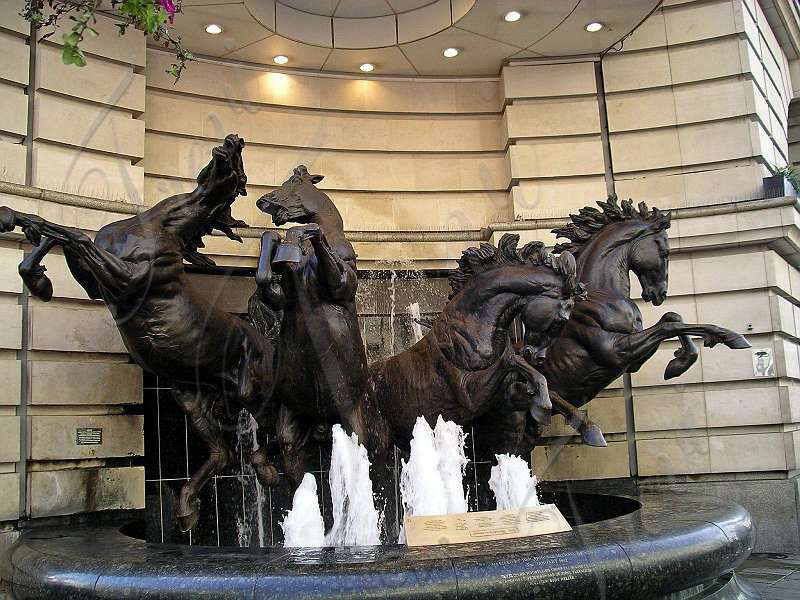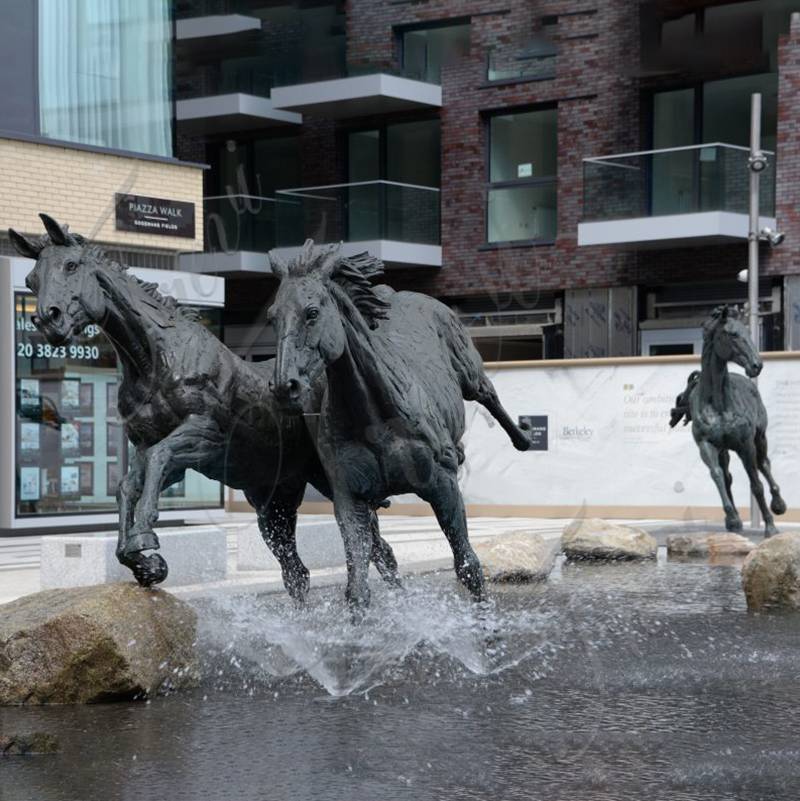 Their facial expressions are also very vivid. Also, every horse is different. These horse statues reflect the charm of nature even more in the impact of the water. Trevi Factory As a professional bronze fountain foundry, our artists would surely be able to cast a satisfactory bronze horse fountain for you.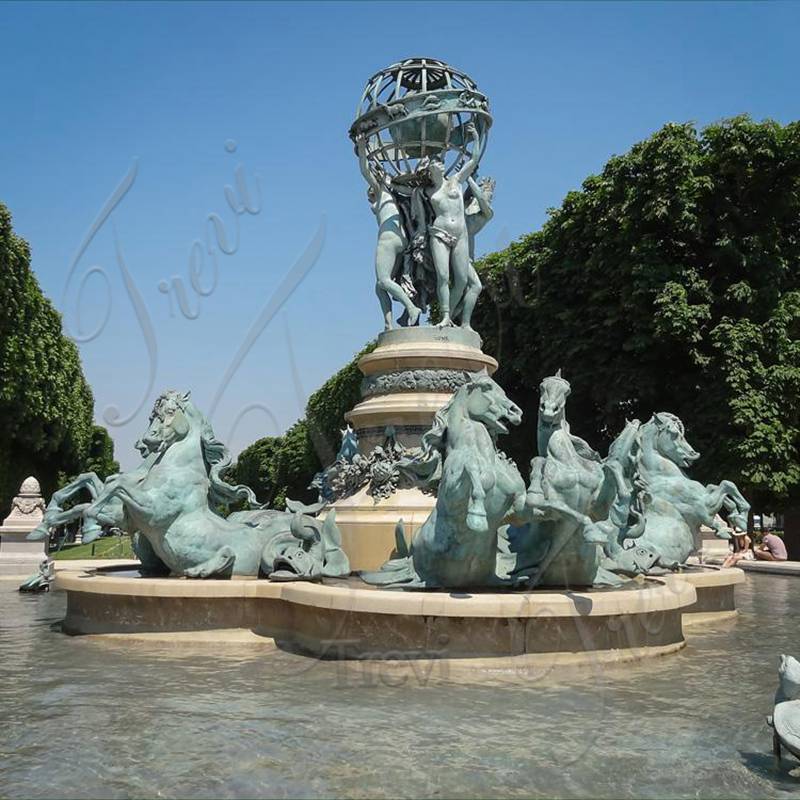 Using the Traditional Lost Wax Method:
The bronze horse sculpture could still maintain its beautiful appearance in the wash of water. That's because our artists cast these exquisite bronze horse sculptures for you using the traditional lost wax method. Our artists learn the lost wax technique from an early age.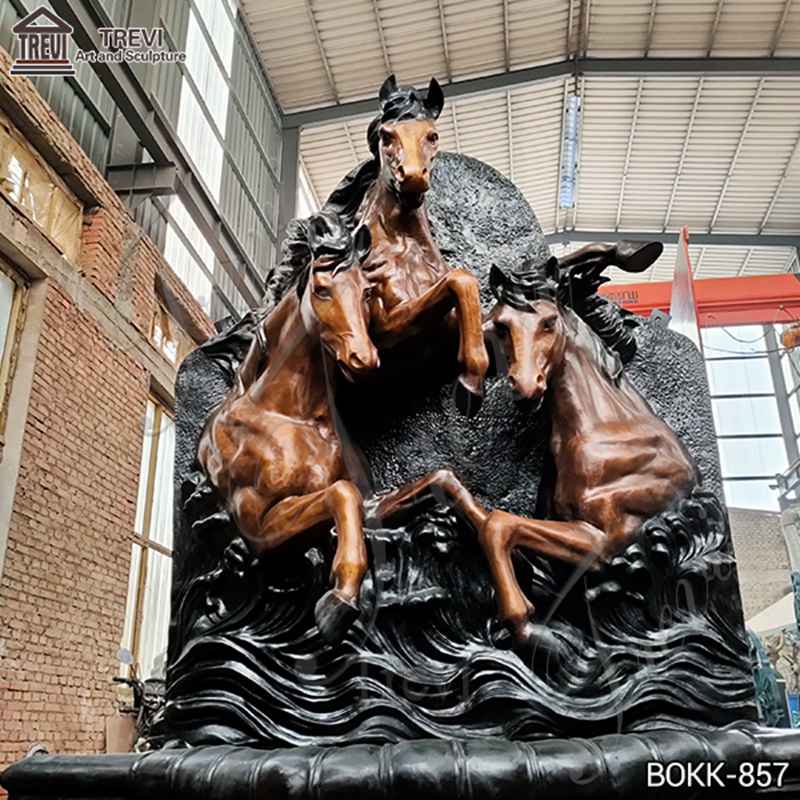 Therefore, they master every step with proficiency. Of course, our bronze horse sculptures are very detailed. And, we use high-quality bronze raw material for casting. This high-quality material would ensure that the sculpture not only looks refined but also stronger.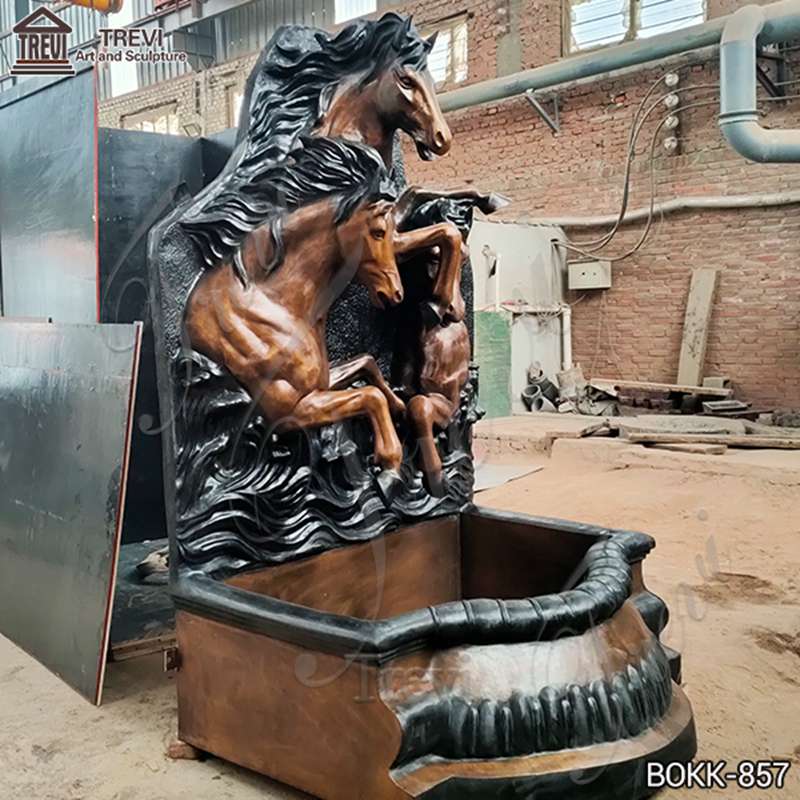 Using Silica Sol Technique:
Also, in the casting process, we use silica sol technology. Therefore, this technique could ensure that the surface of the sculpture would not appear white spots after a long time. Because once the sculpture appears white spots. Well, our sculptures would crack very quickly.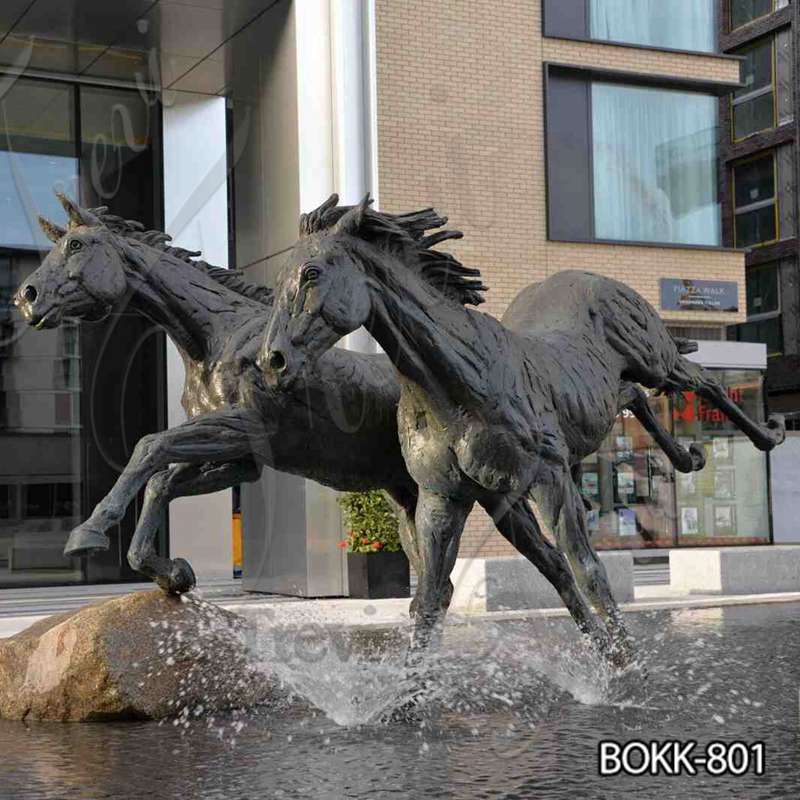 Once the sculpture cracks, the whole sculpture would slowly corrodes. However, this is definitely not the case when casting bronze large fountains at the Trevi factory. Through the tireless efforts of generations, our bronze fountains must be of high quality. Then, our bronze horse fountain would last longer.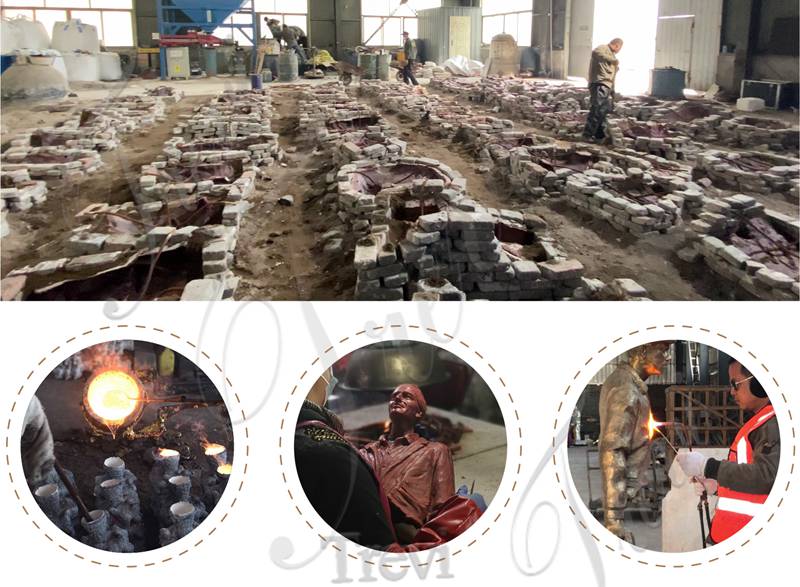 Comprehensive Installation Instructions:
As a professional bronze animal fountain foundry, we have rich experience in installation. First of all, when casting the bronze horse sculpture, we already took the installation details into consideration. First, we would give a comprehensive guide according to the customer's installation.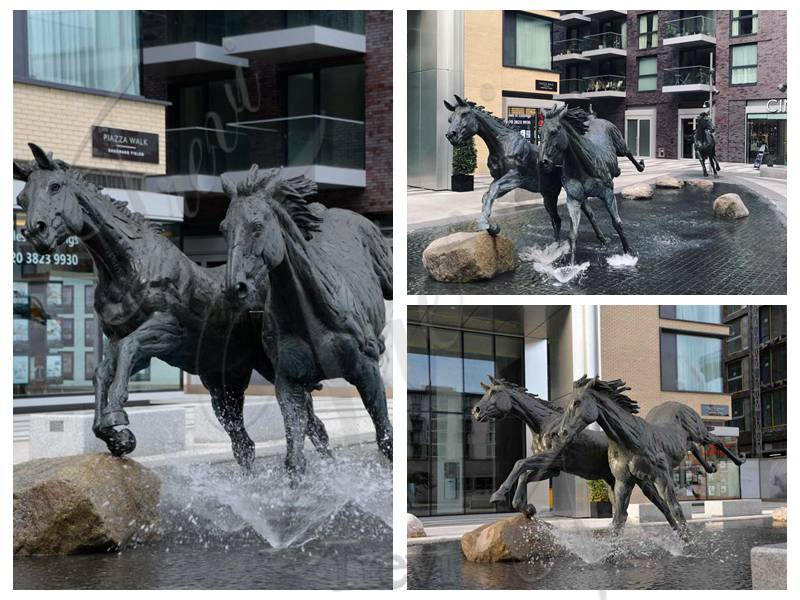 Second, we have a variety of installation methods. Of course, we choose the way that is most beneficial to the customer's installation. Second, we guarantee that our horse sculptures would look their best in fountains.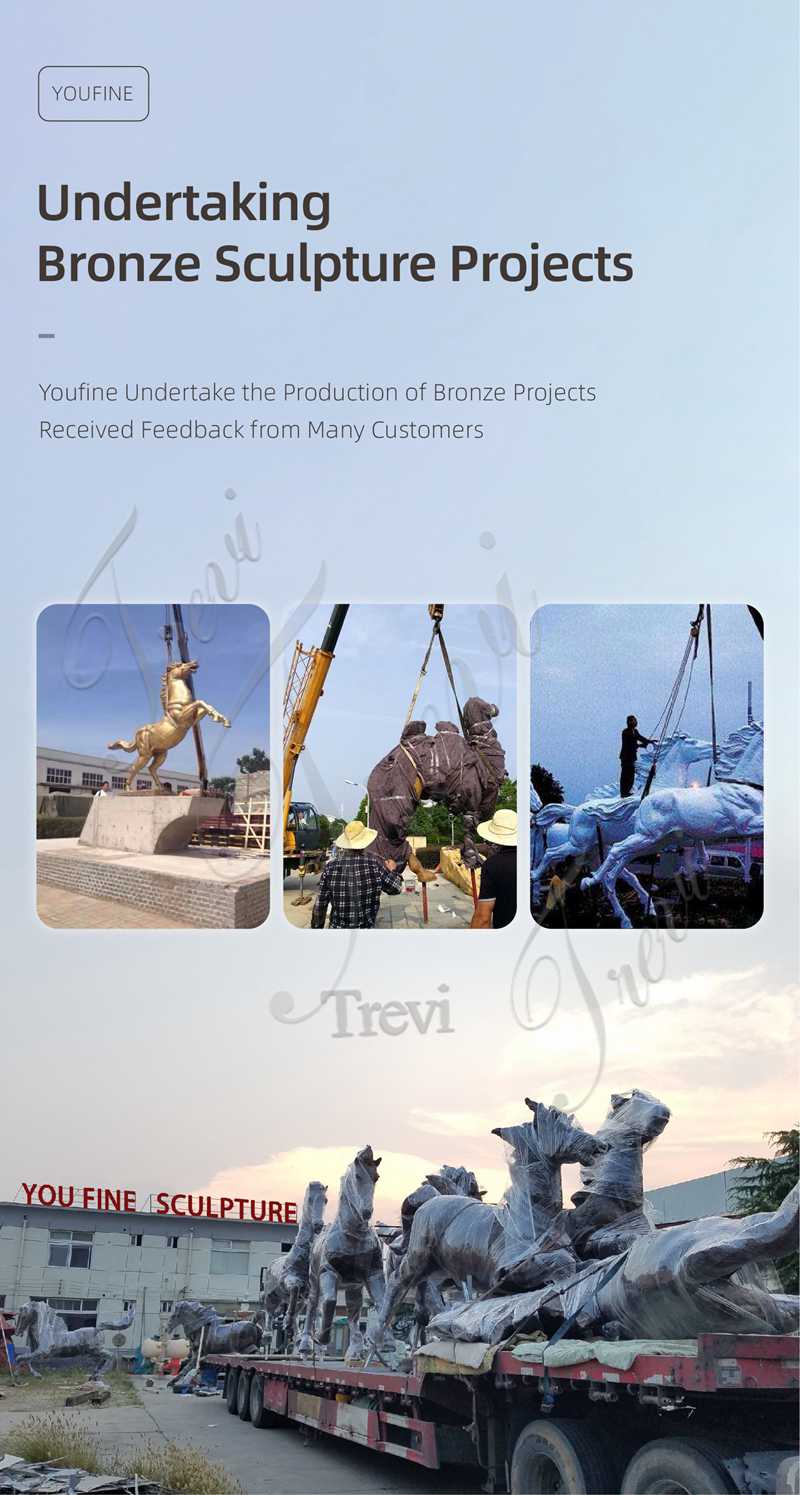 Please feel free to contact us if you like this exquisite bronze horse fountain. Trevi Factory would provide you with the most satisfactory service and the best quality bronze horse fountain.