Description of Bronze Fountain:
This large bronze fountain is so magnificent. Especially how beautiful the water flow from the fountain is. Moreover, the structure of this large fountain is very beautiful. The wings of the bronze angel sculpture are so real. He stood at the top of the fountain and walked slowly. In addition, in the middle of the fountain stood lovely children, and their lively gestures brought joy to people. Also, you could see that the details of the fountain are very delicate. Delicate Art Deco flowers sit above the fountain basin. Of course, the color of the bronze fountain is also very natural. Moreover, the layering of colors is very natural. Without a doubt, this large fountain is the most deserving outdoor decoration.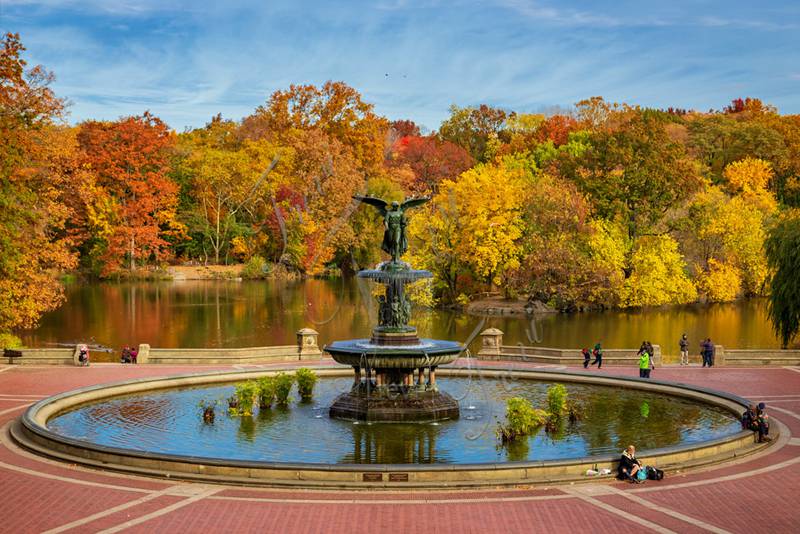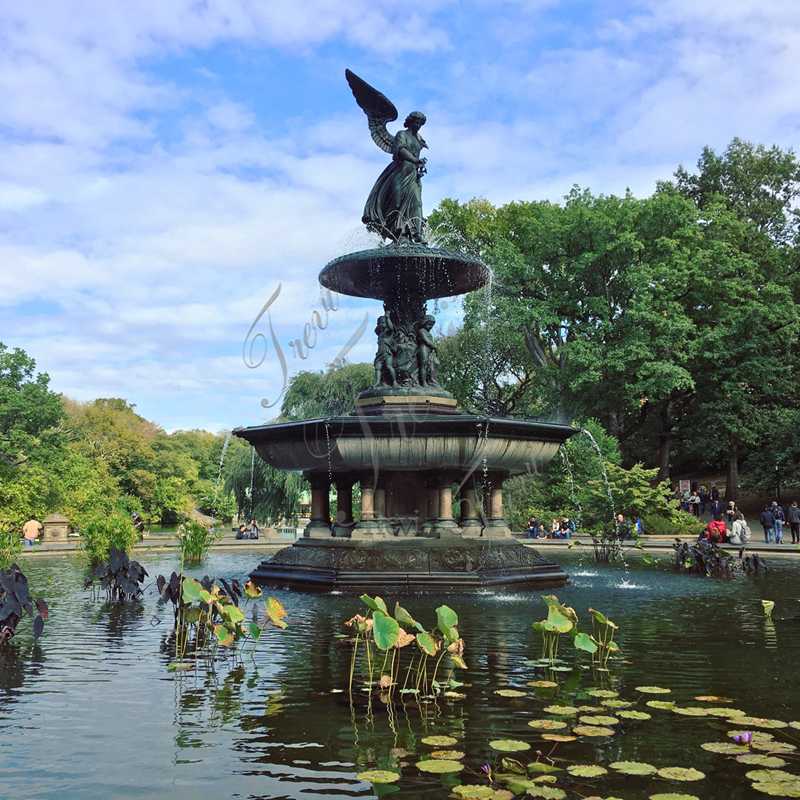 This Angel Fountain would be a beautiful park landscape. In addition, the prototype of this fountain comes from the Bethesda Fountain in Central Park in Manhattan, New York. And, our artists could reproduce the details of this bronze fountain 100% for you. The noble archangel stands at the top of the fountain, handsome and charming. Birds rest on the wings of angels full of life. On the central pillar of the fountain, there are some cute little boy statues, each of which is lifelike. Of course, we could customize the service according to your needs. You want any size fountain and we could meet your needs.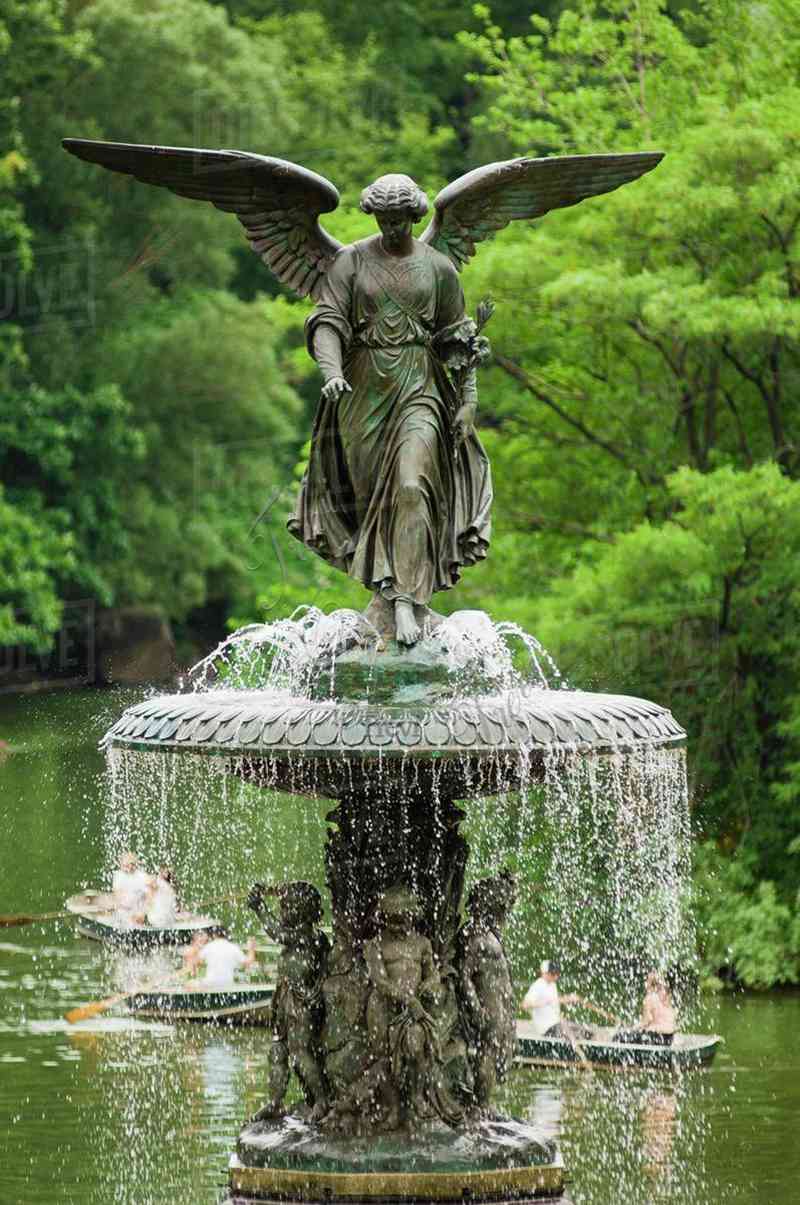 Professional Chemical Coloring Method:
The designers of the Trevi factory used chemical paints to paint the bronze fountain statue. Doing this ensures that the color of the bronze fountain tends to be natural. In particular, Trevi's artists did an excellent job of color grading. Artists adjust different colors according to different customer needs. Also, trust the bronze water fountain at the Trevi factory to be a must-have piece of art for your villa renovation. Of course, our bronze fountains are of good quality. Therefore, it remains beautiful in the perennial water flow.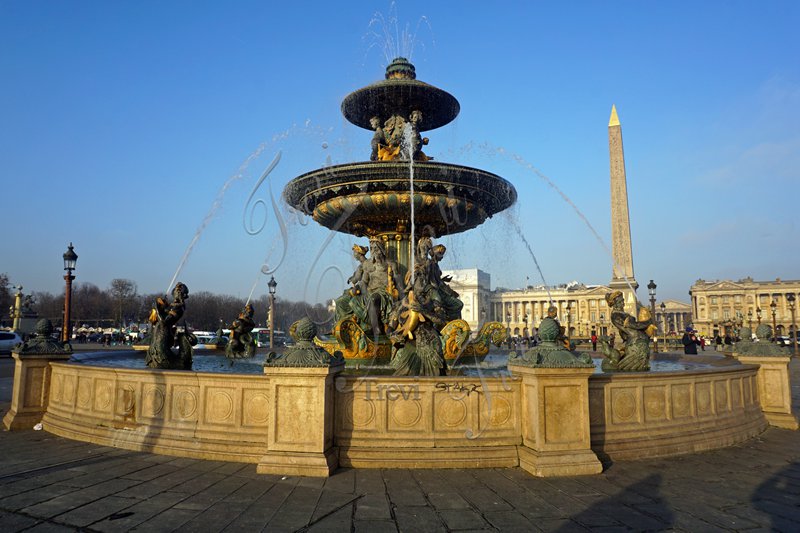 Rich Experience in Foreign Trade Export:
Trevi's factory has been exporting large quantities of outdoor bronze water fountains for over 40 years. We currently have extensive experience in foreign trade, which is beyond doubt. In addition, we have dedicated packing and shipping personnel. Therefore, our packaging is very safe. First, we wrapped every part of the fountain with soft foam. On the outside of the fountain piece, we used a 3cm long wooden crate to hold the statue in place. No doubt you would get a perfect outdoor water fountain.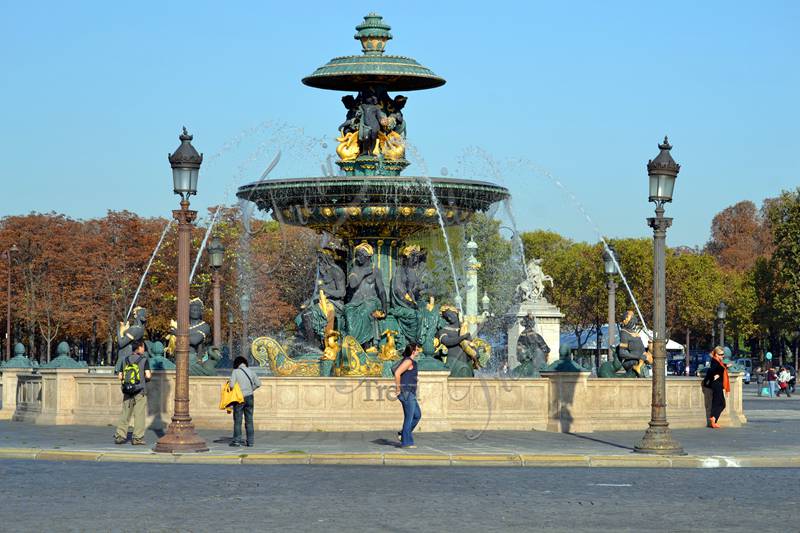 Full Guide to Installation:
As a professional bronze fountain foundry, we have a large collection of installation videos. Of course, our fountains come in a variety of styles. We provide installation videos for each style of fountain. Of course, our after-sales service team would be at your service throughout. And, after the fountain casting is completed, we would do the first test water installation in the factory. When we make sure that the water is normal and beautiful, we would ship it to the customer. Trust that Trevi's fountain would definitely satisfy you.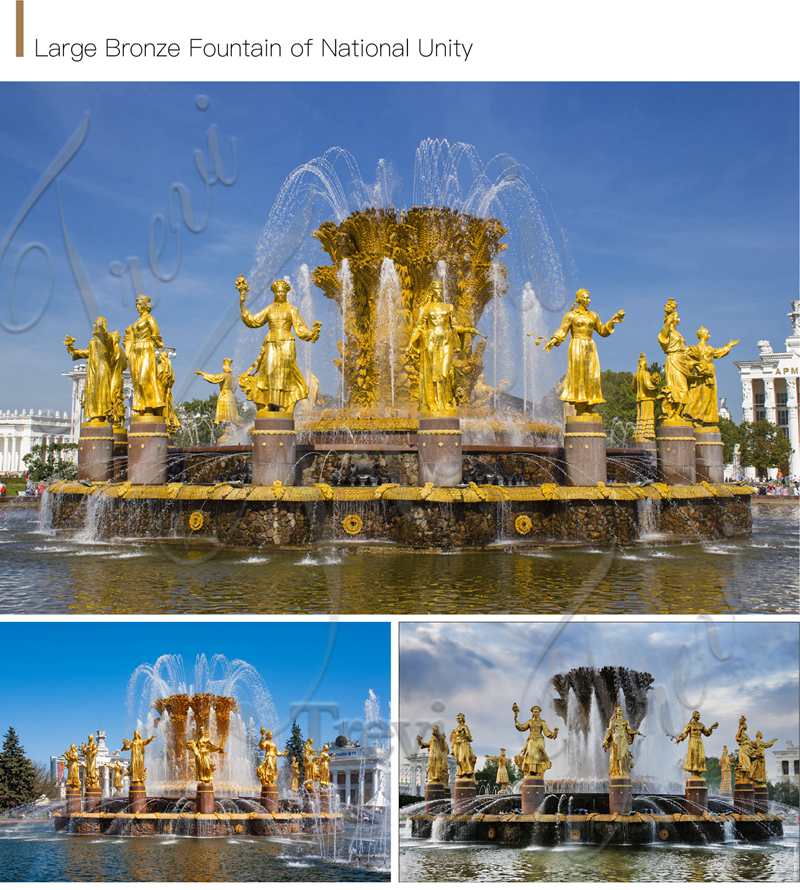 It Has been Praised by Many Customers:
Trevi is a factory that specialized in custom bronze sculptures. Trevi's sculptures have been sold to Canada, the UK, Indonesia, France, Russia, Cyprus, Greece, Saudi Arabia, Panama, and Nicaragua. Because of Trevi's high-quality bronze fountains and meticulous service. Our water fountain outdoor is well received by customers and has received unanimous praise from customers.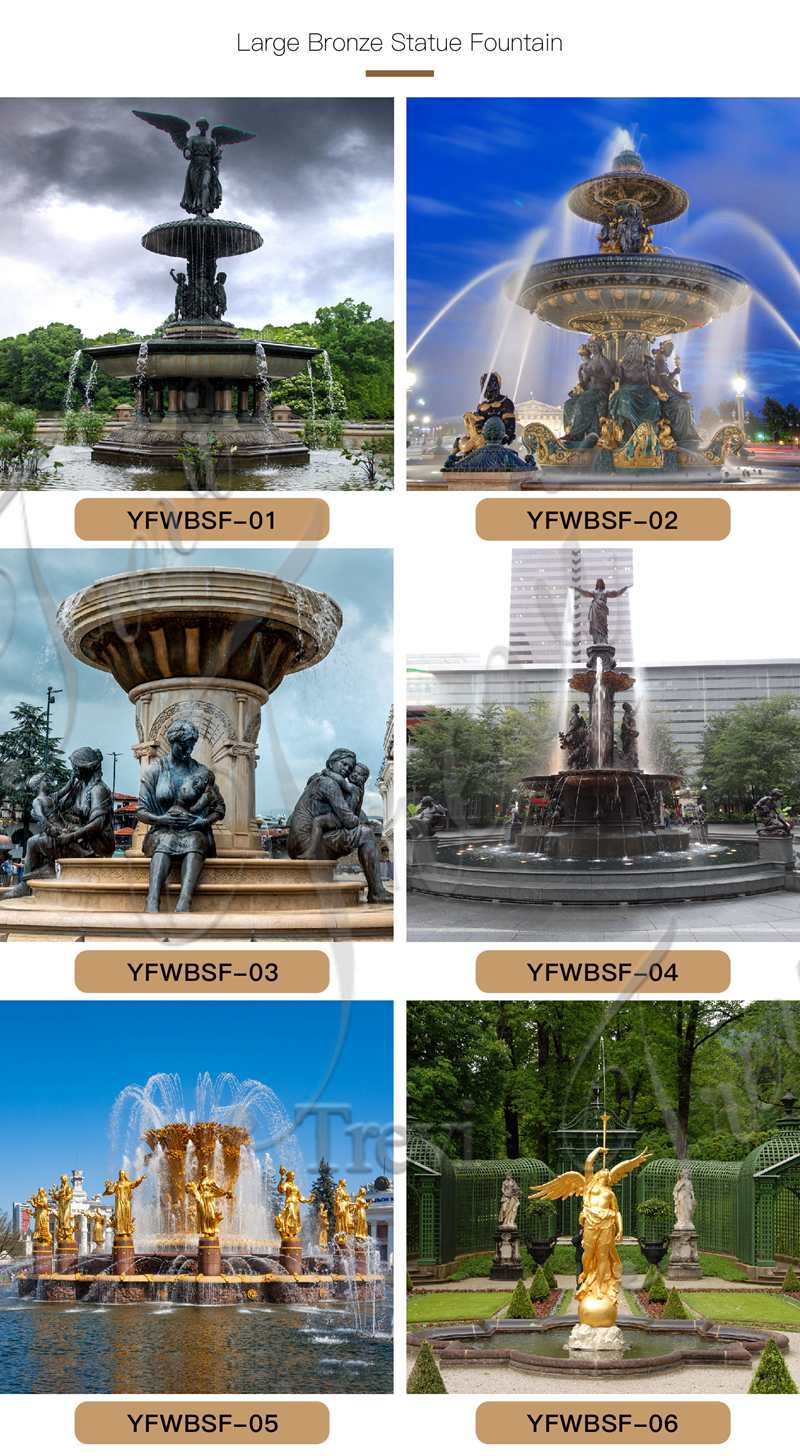 The Trevi factory is perfect for a large water fountain outdoor project. In fact, we have been involved in many large copper fountain projects. We get a lot of positive reviews from our customers. If you want to have more cooperation with Trevi, you could always contact Trevi to get the most suitable design and scheme for you.