Bronze Horse Wall Fountain Introduction
The bronze horse wall fountain full of art abstract meanwhile shows the vigor of the horses. The horse in the middle lifts its forelimbs in a jumping motion. It jump up as if they are unwoulding to get out of the pool. The two horses next to it seemed to be quietly drinking water from the pool. It showed the gentle side of the horse. This artistic bronze horse wall fountain is now our best seller and is a good choice as a decoration.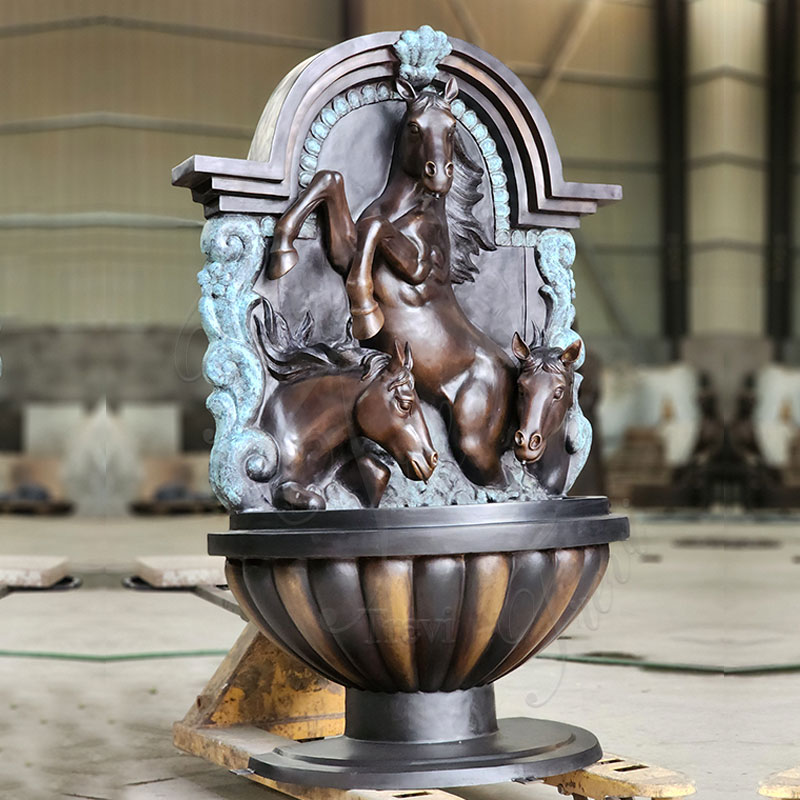 Where Could You Place It?
We have this design with different sizes for you to choose from. So, you could place this bronze horse wall water fountain in many public places, for example, in your garden, in your park, on a square, or in front of a shopping mall. Wherever you place, it would be a quite unique scene, which would catch the attention of passers-by. Therefore, it would be a good decoration for you.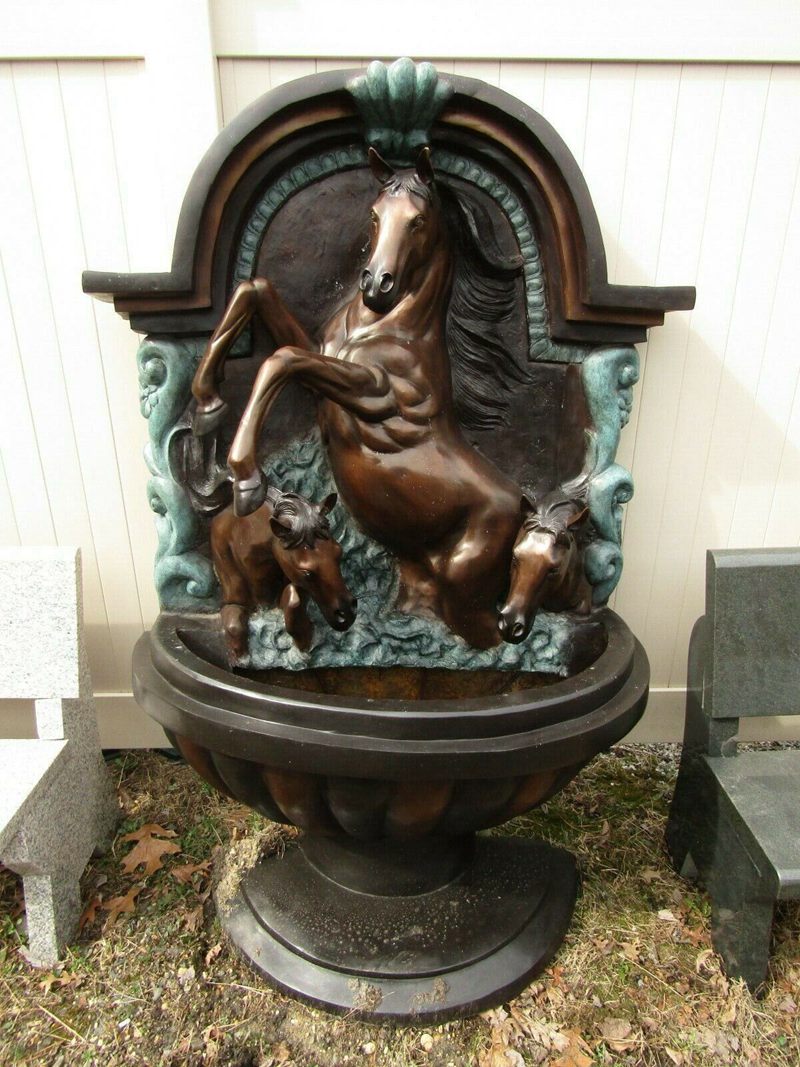 Water Testing for Each Bronze Fountain
We are always responsible for our products and our customers. So, we have the water testing process for each fountain before packaging. Our professional staff would install the soft pipes in the fountain. Then, they turn on the switch to see if the water would squirt out successfully. When the bronze horse wall water fountain could show people the wonderful effect as planned, we would pack it. What's more, the soft pipes used during water testing would be sent to our customers free of charge.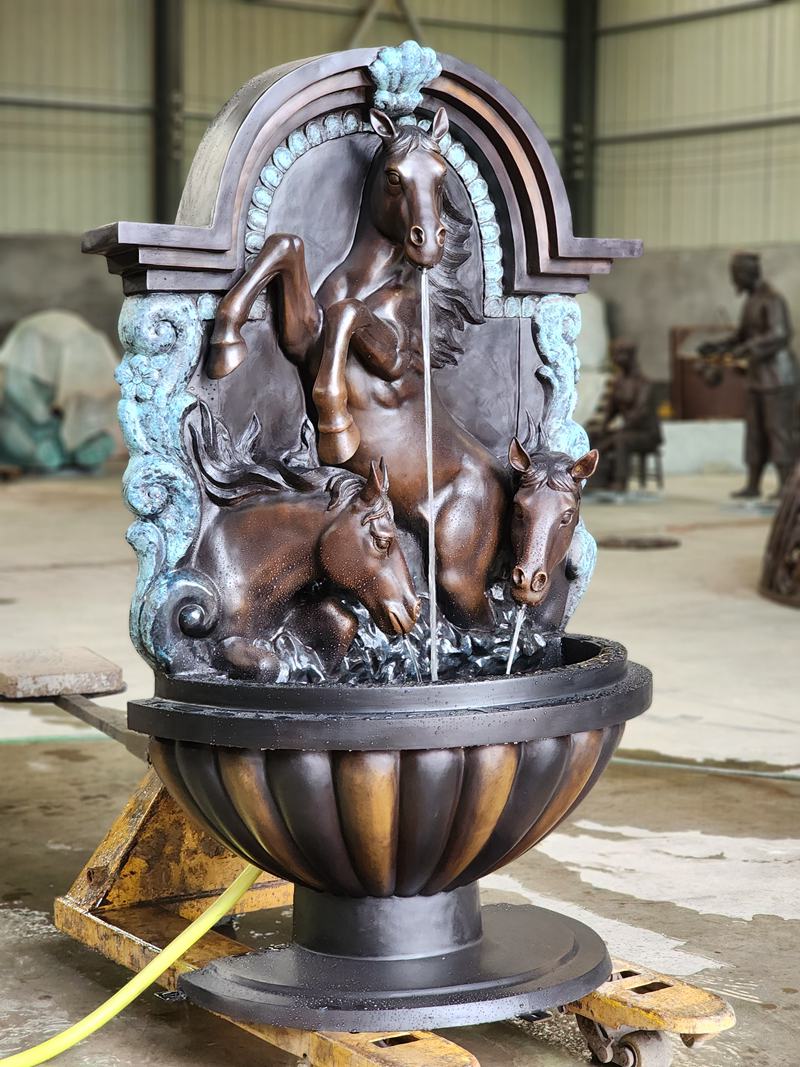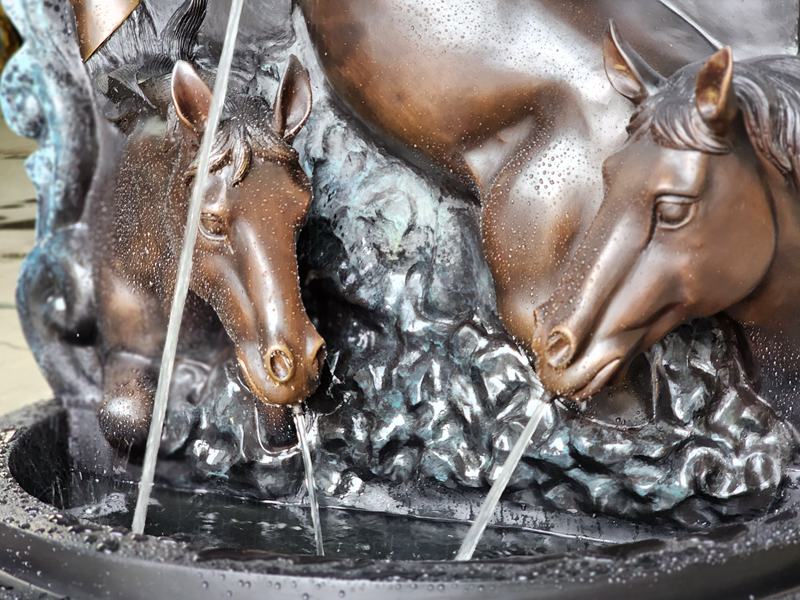 Various Bronze Fountain Designs
Trevi is a factory with forty years of experience in making bronze fountains. The bronze fountains we make are not only of high quality but also at factory direct sales prices. We have different styles of bronze fountains, and we also have professional designers who can customize the bronze fountains you want. If you want a perfect fountain, Trevi would be your best choice.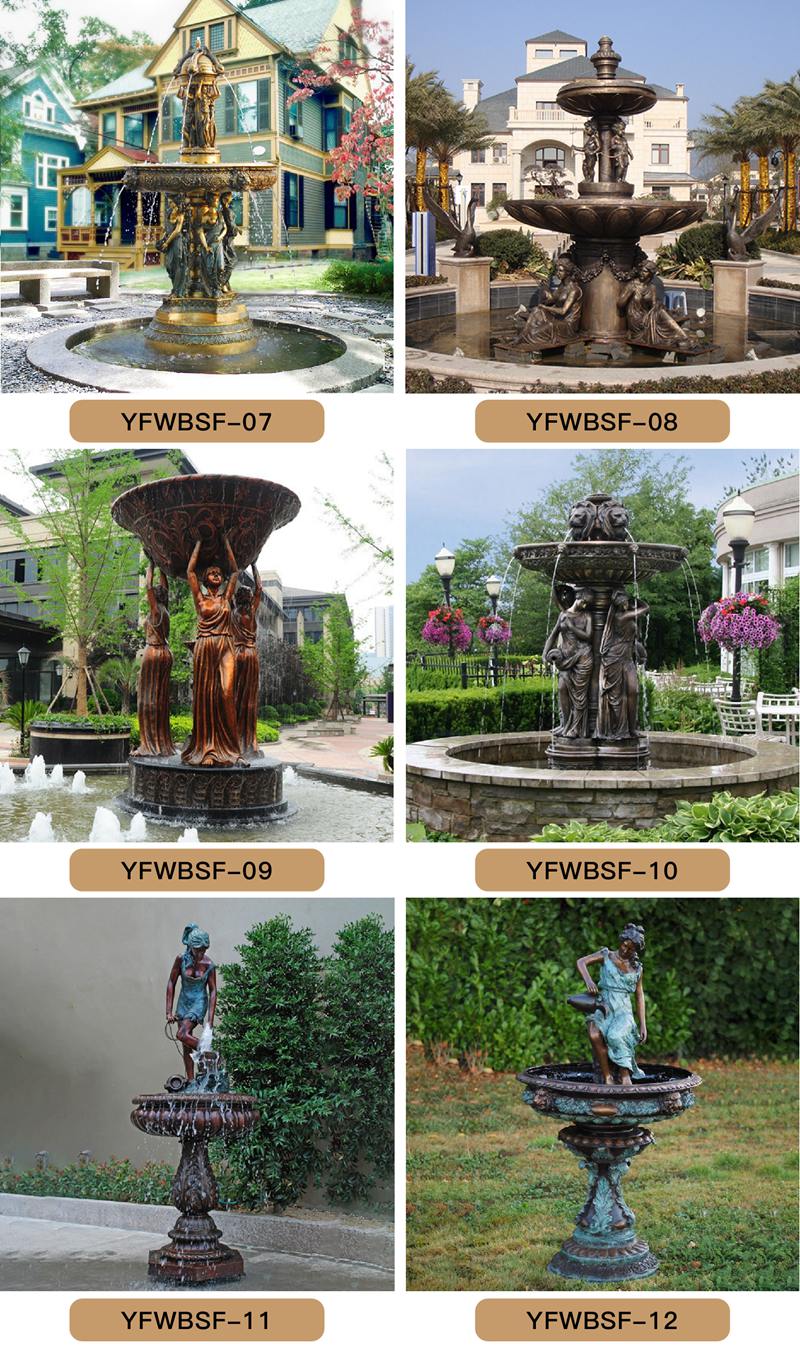 Trevi would offer you the best bronze outdoor horse wall water fountain. If you are interested in it, please contact us as soon as possible. We would provide you with a relatively cheap price.