This is a bronze elephant fountain carefully cast by Trevi using the lost wax method. When the fountain is turned on, the whole picture is very lively, and this little elephant is like playing in the water beside the stream. The realistic appearance and the water spray effect of the fountain make people feel like they are in the animal kingdom.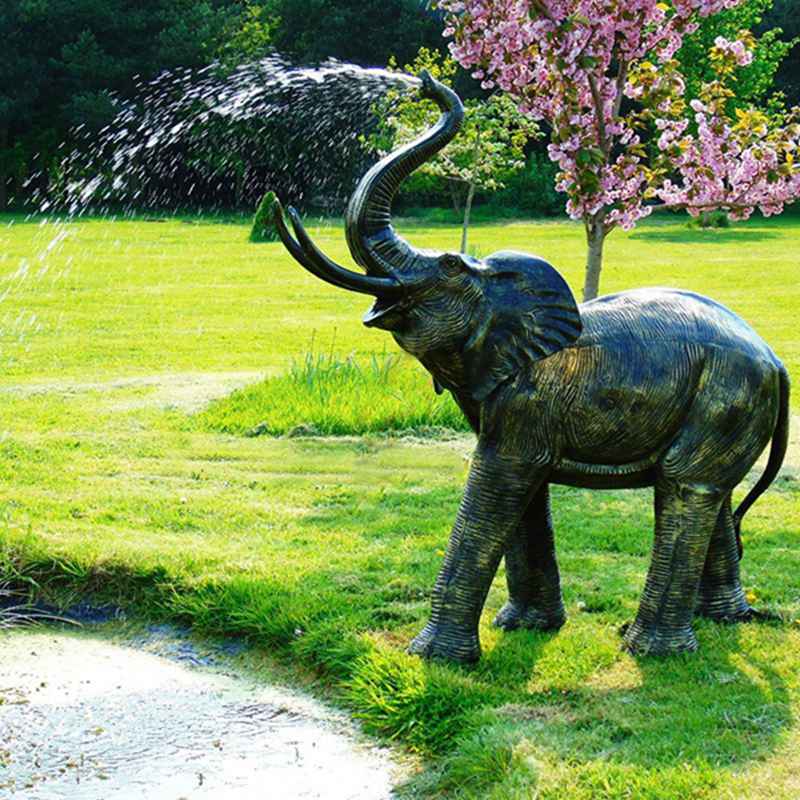 Elephant Fountain Brings Good Luck
Now many five-star hotels would design elephants to spray water in front of them, which would greatly improve both in terms of implication and hotel environment. Because people believe that water is wealth, and elephants absorbing water represent wealth luck, so many customers choose to place small elephant fountains at home.
In addition, the garden and the bronze elephant fountain are also a heaven-made match. The most notable feature of the fountain is the crisp sound of running water, coupled with the image of animals, the whole garden comes alive.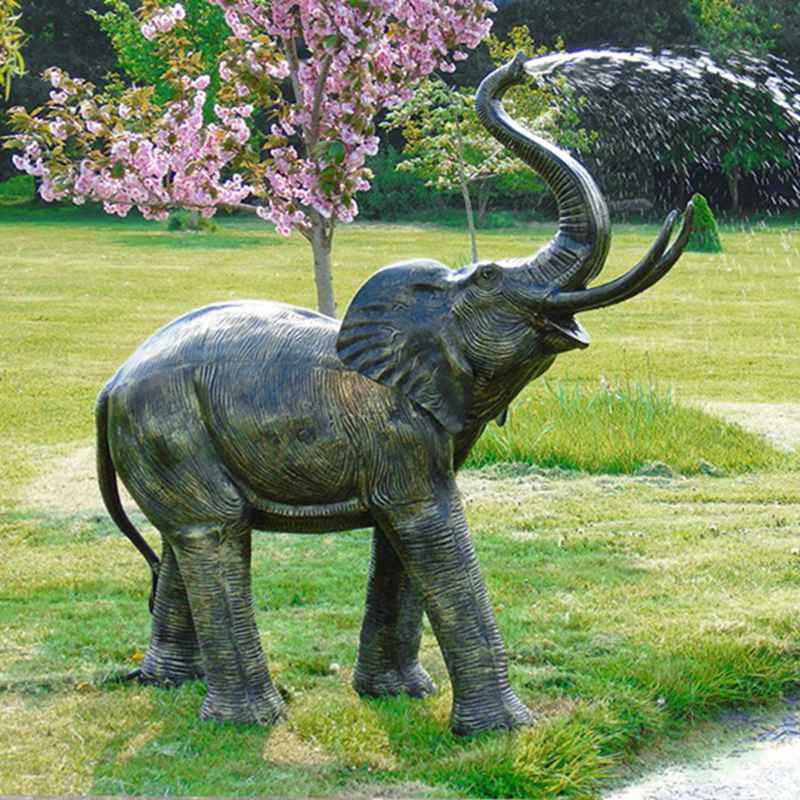 Trevi Provides Customized Service
Since the elephant fountain is very popular with customers, Trevi has also designed and customized bronze elephant fountains of different styles for customers from different countries. Each piece of fountain artist casts the naive appearance of a baby elephant, which is the best garden decoration.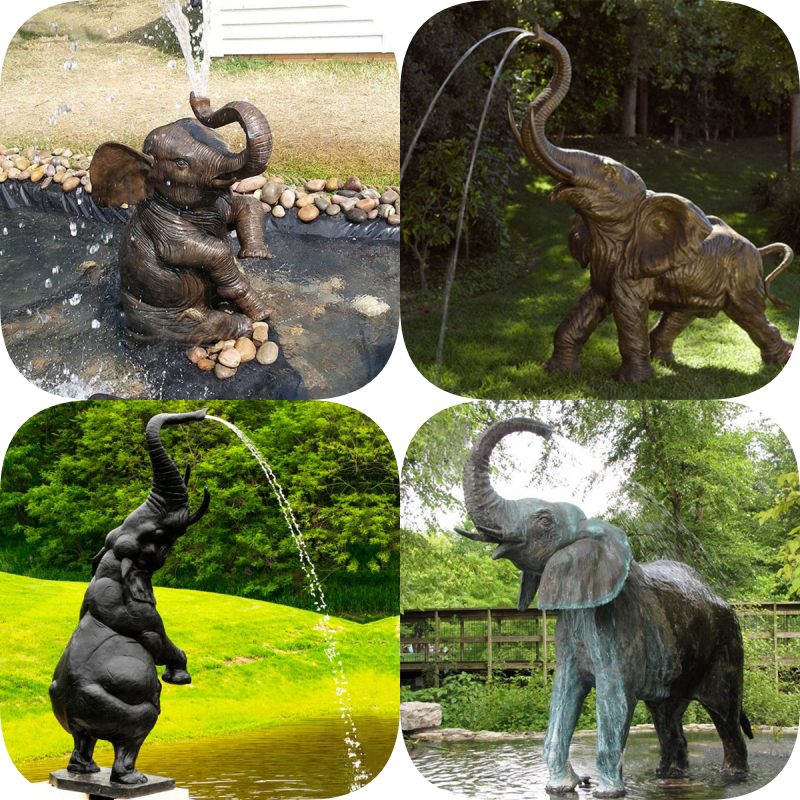 Considerate Service for Customer
Before each bronze fountain is shipped, Trevi's factory would test the water of the fountain to ensure that there is no problem before packaging. And in the process of testing the water, Trevi would also take photos and videos for customers to check.
At the time of delivery, Trevi's professional team would pack the fountain, using wooden crates and sponges and other shockproof materials, and finally the box would be reinforced before delivery.
Please believe that Trevi, which has 40 years of experience, could provide you with a satisfactory shopping experience, and we are always waiting for your consultation.