Mirror stainless steel sculpture is an indispensable decoration for modern art creation and appreciation. Their bright mirror-like appearance and various novel designs will produce a variety of aesthetics, such as sharp, soft, fortitude, and other forms. They bring us the feeling of freshness, art, romance, and technology. Now let us "walk into" stainless steel outdoor sculptures and feel their "passion".
The mirror stainless steel sculptures we are about to admire are all made by famous artists. They give full play to their imagination and realize their unconstrained ideas step by step, presenting them in the form of modern art garden sculptures. These mirrored stainless steel sculptures represent the thoughts of every artist who yearns for freedom and beauty. At the same time, they also convey their values to every friend who loves and appreciates these stainless steel outdoor sculptures.
1. Wishing Well Sculpture
The Wishing Well sculpture was designed and built by Living Lenses. In this large contemporary garden sculpture, we see what the creator wanted to express. They added interactivity to this piece. On both sides are two huge stainless steel hollow semicircles, and the middle is also a ball composed of small hollow semicircles. Its interactivity is reflected in the fact that people can stand between the two hemispheres and transmit and receive information through the middle ball. Isn't it fantastic?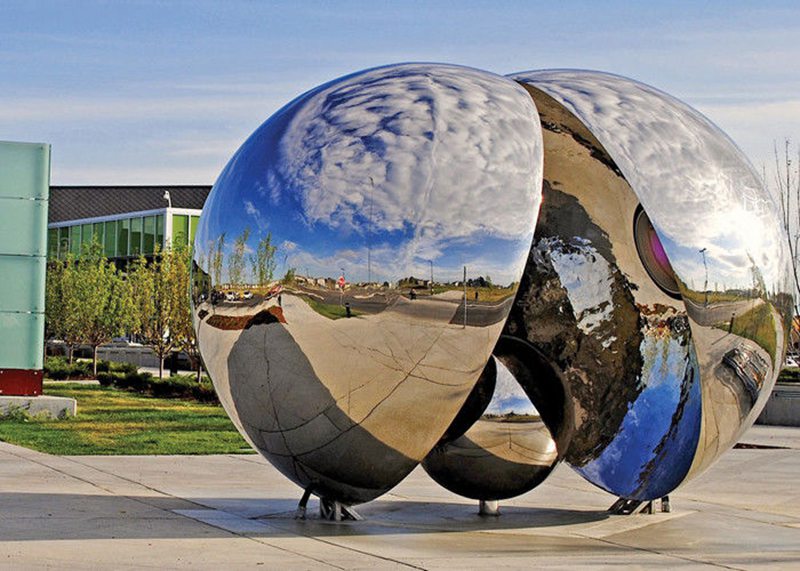 This wishing well is a mirror stainless steel sculpture type. The bright sculpture surface will reflect the surrounding scenery to the sculpture, presenting a colorful pattern.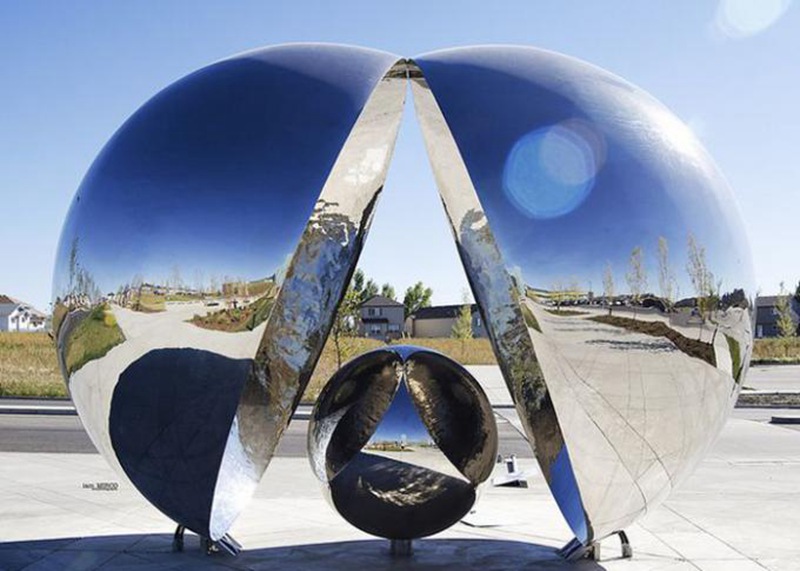 2. Steel Eye
The steel eye sculpture is a mirror stainless steel sculpture that is very popular among customers and is very popular recently. Its surface presents a smooth arc shape. A hollow hole in the middle. There are many analogies for this hole. You could think of it as a portal containing countless secrets and treasures, or as a beginning or an end.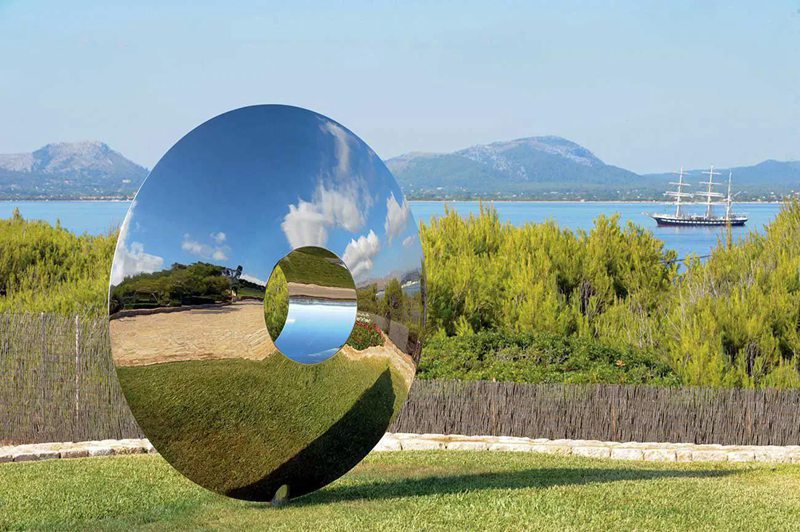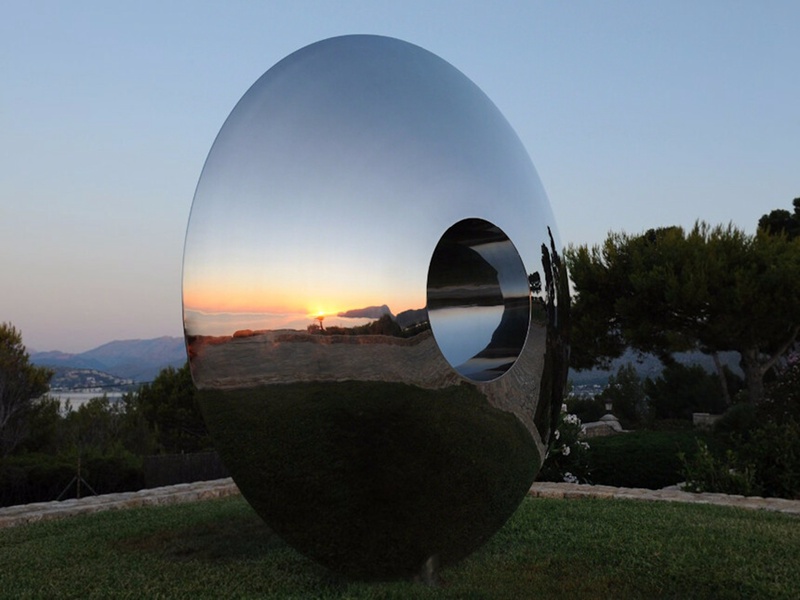 However, its creator ALLISON ARMOUR calls it a stainless steel eye. "I wanted to find a real focal point at the end of the street; something that would really catch the eye," he said. I love how the eye affects the surrounding area, how it changes it by being reflective, and how it mirrors the sun and clouds as they dance. It can bring energy and a new dimension to the area.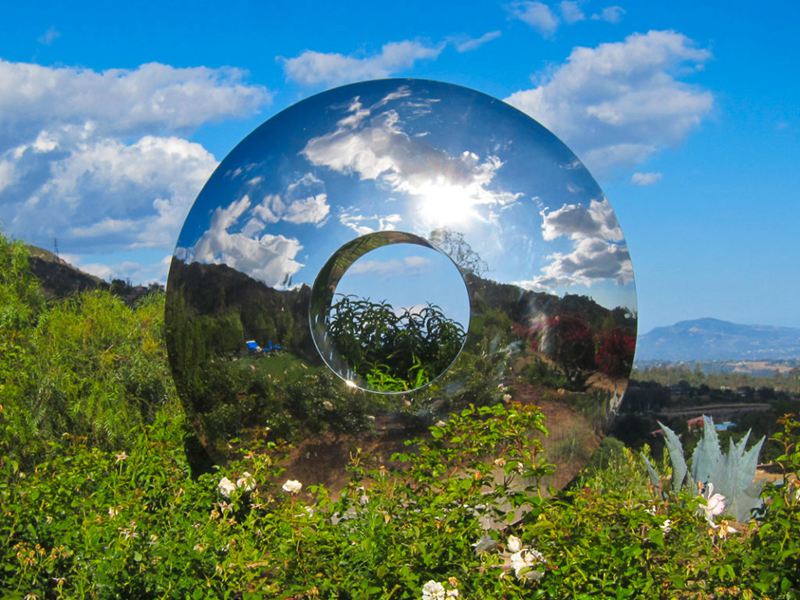 3. Sky Mirror
This is a well-known piece of modern art garden sculpture. It is a stainless steel sculpture by renowned artist Anish Kapoor. The design of the sky mirror is very simple, just a thin disc with a curvature. It is also this small curvature combined with the mirror-like bright surface that "encapsulates" the entire universe in the sculpture.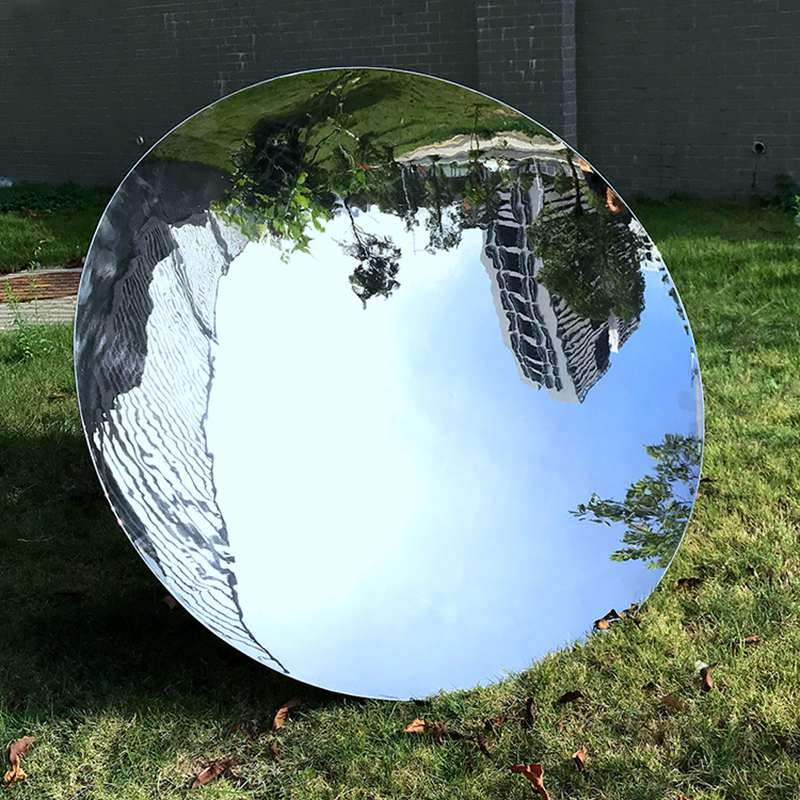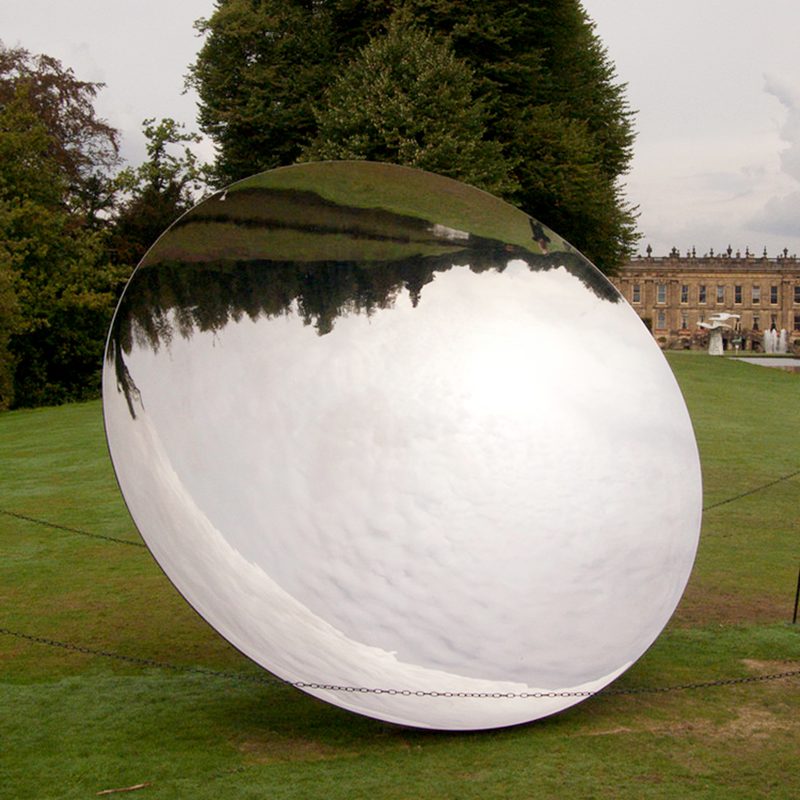 There are many places for large contemporary garden sculptures like this one. A stainless steel outdoor mirror sculpture can be installed in outdoor gardens, lawns, communities, indoor walls, etc. Different places reflect different scenes, and what we appreciate are different views.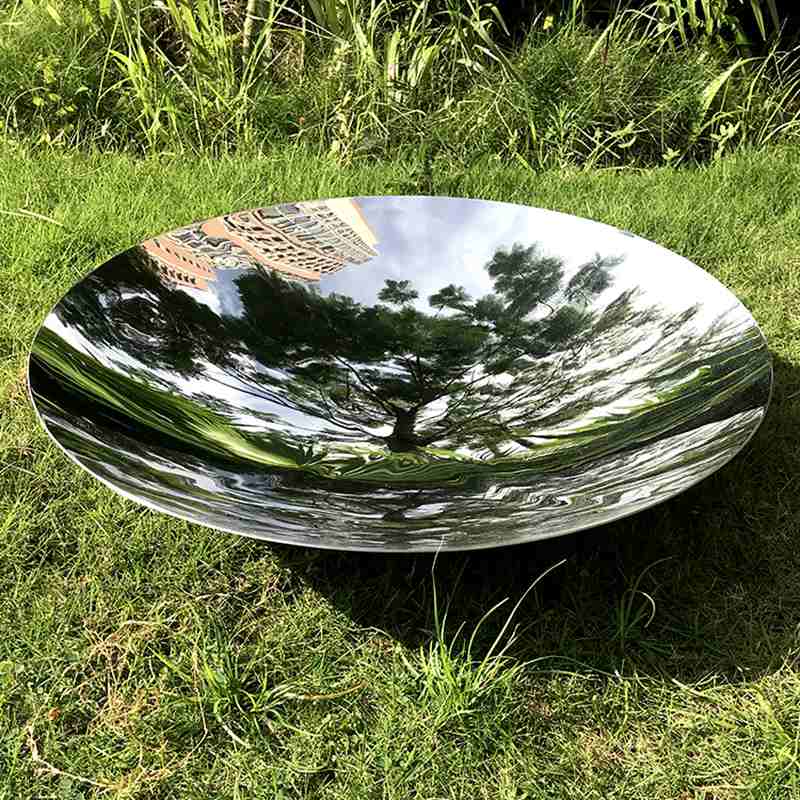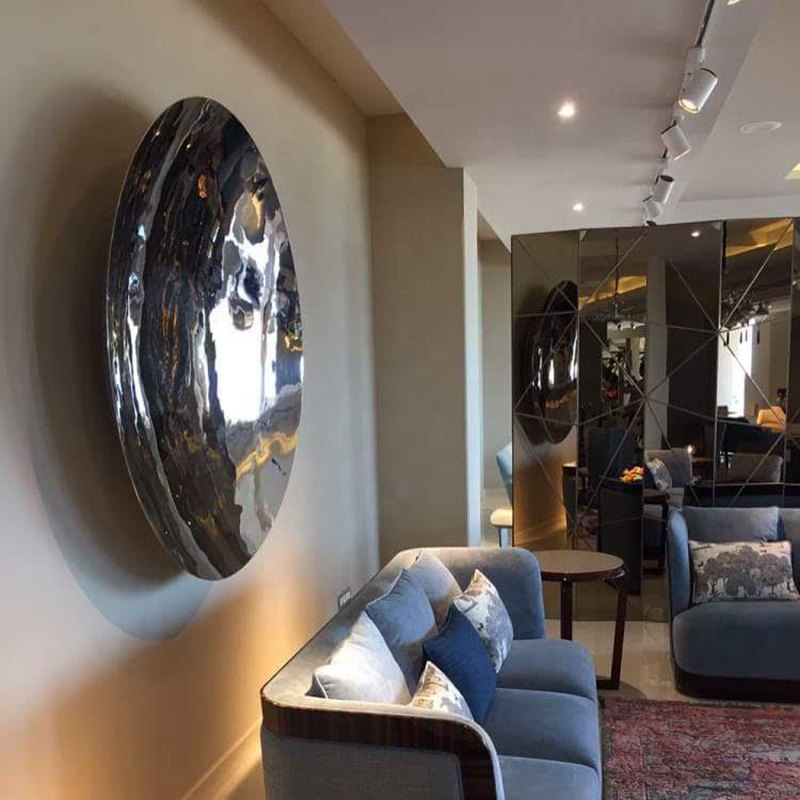 4. Cloud Gate
Cloud Gate goes by a more common name – beans. It is a Chicago landmark. Designed by East Indian artist Anish Kapoor in 2004. It consists of 168 stainless steel panels; the welds have been meticulously sanded to create a seamless surface.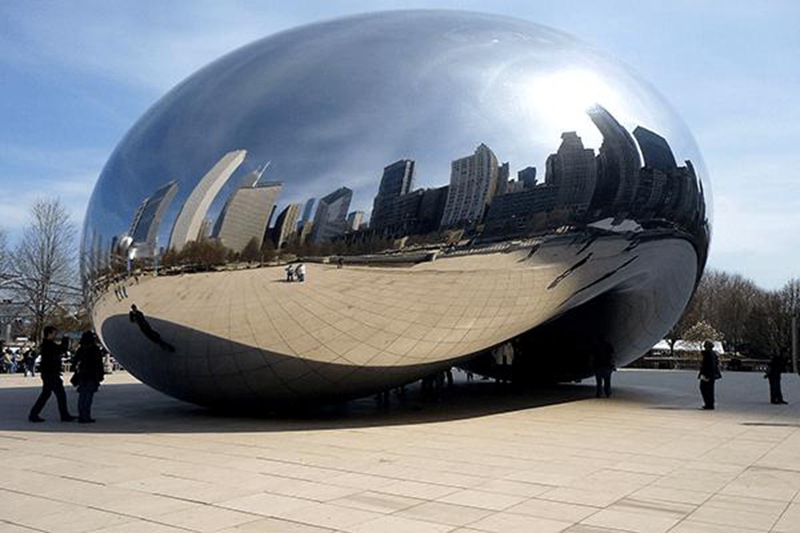 Beans allow visitors a unique and personalized reflection of their surroundings. Sometimes it's hard to tell where the sculpture ends and the sky begins. Like the Wishing Well, visitors can step inside the sculpture, or more specifically, beneath its central point, to get up close and personal with the sculpture.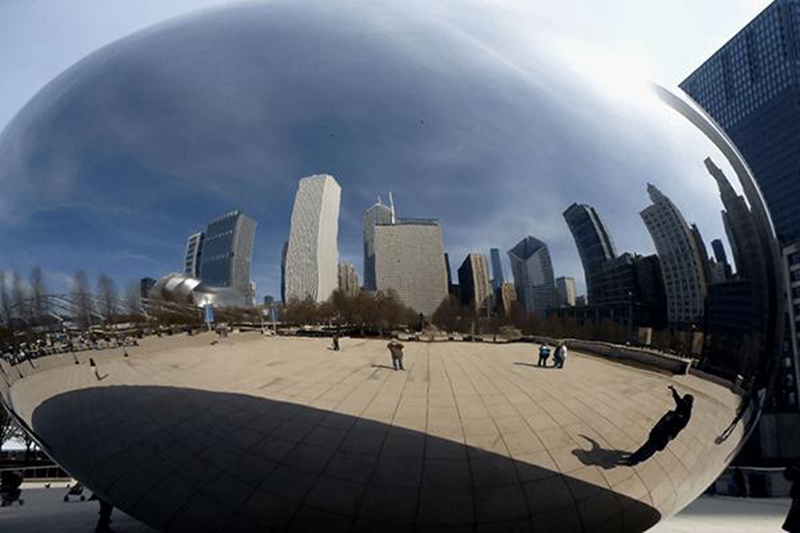 5. Moon Gate
The Moon Gate is also the work of artist ALLISON ARMOUR. The famous artist was good at discovering and creating beauty. Most of his mirror stainless steel sculptures are large-scale, presenting and recreating the original state of stainless steel. Unlike the design of the stainless steel eye, this Moon Gate sculpture puts a hollowed-out hole at the bottom of the ring. At the same time, the area that was taken away has also become larger. From a distance, it looks like a circular arch. This is also the origin of its name "Moon Gate".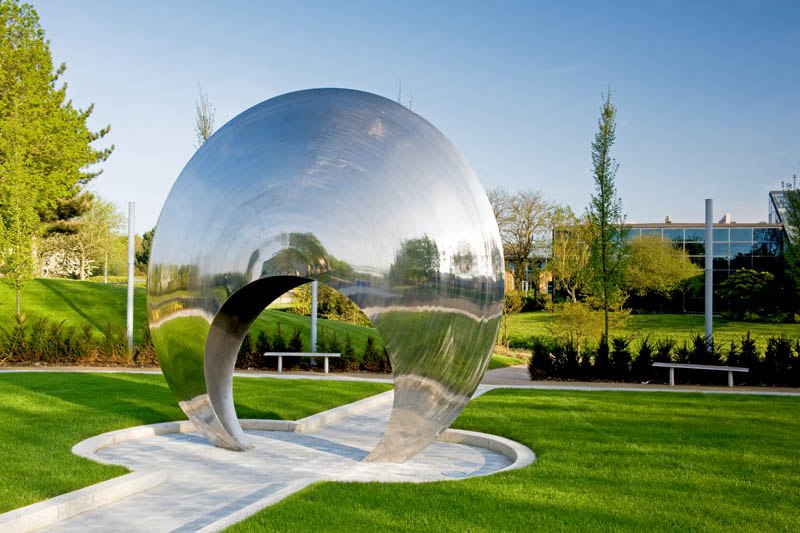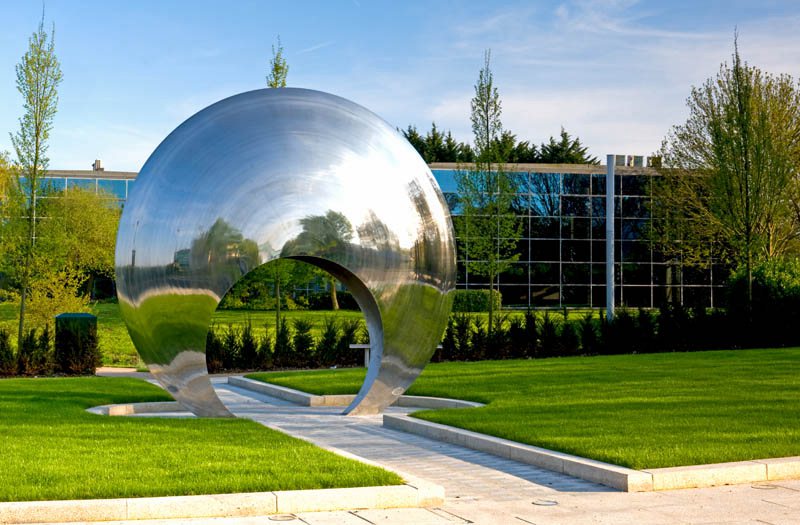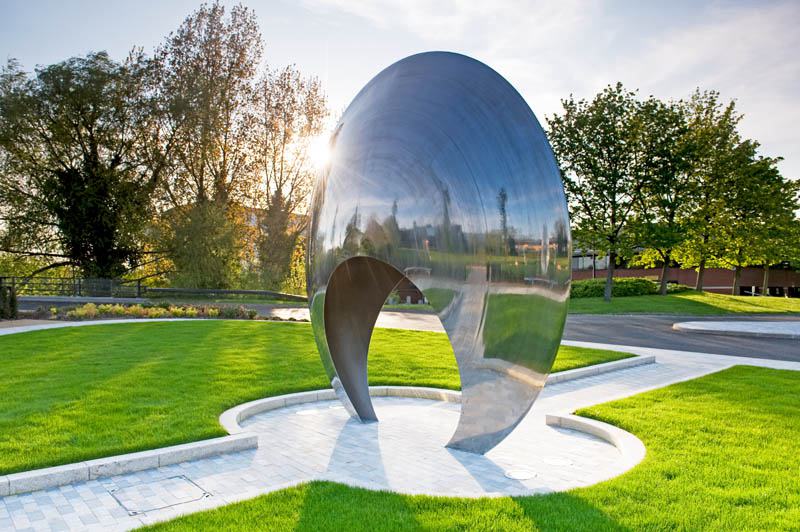 "Without art, we have no soul." Indeed, art is the re-creation of our lives. At the same time, it is also enriching our lives. Art is the concrete presentation of people's thoughts, and it is a concrete object for people to communicate, communicate and convey ideas. These large stainless steel garden sculptures are modern and contemporary sculpture works of art. They will affect the thinking of modern people in various ways and convey the feelings that people want to express.
If you want a modern garden sculpture artwork, you could contact us. We specialize in the design and production of various styles of outdoor stainless steel sculptures. High-quality stainless steel raw materials and selling at factory prices are our sincerity. A mature design team and experienced production artists reflect our profession. Welcome to contact us for more information about stainless steel sculpture. Trevi has the latest and most popular collection of modern art garden sculptures.