1. Mirror Sculpture Description:
This is a mirror stainless steel sculpture with a bright mirror-like appearance. It is circular in shape, smooth and bright all over. Its bright appearance could reflect the blue sky and green grass, just like the sky. Therefore, people also call it a sky mirror sculpture. The shape of this stainless steel sculpture is not solid either. It is hollowed out at the center. Because of this, it also has the name of a stainless steel eye side sculpture.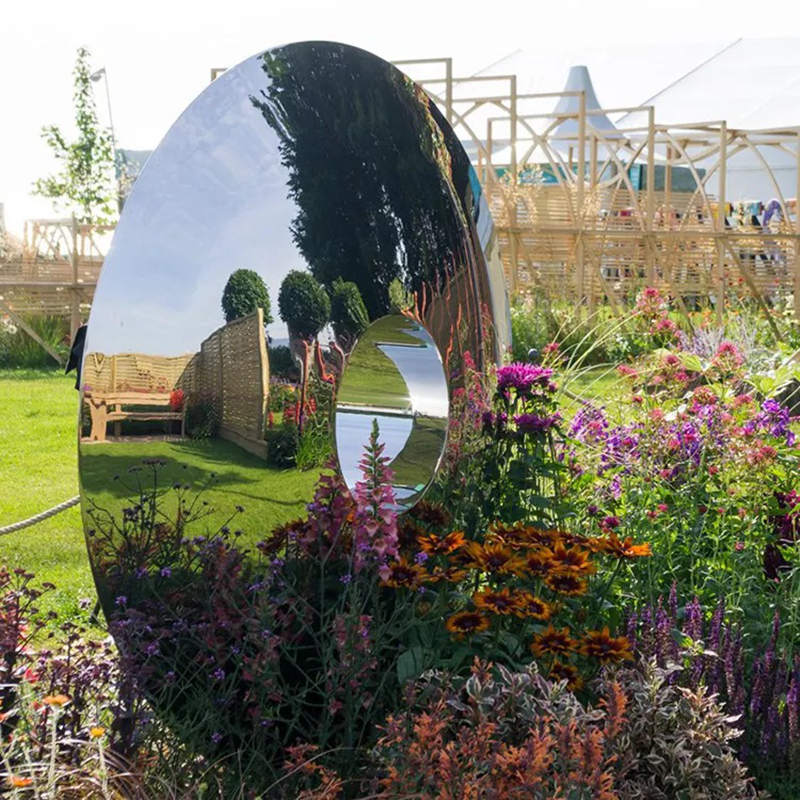 2. High-Quality Stainless Steel Raw Materials:
Good stainless steel sculpture not only has beauty but also brings people long-term visual enjoyment.
Trevi's stainless steel sculpture supports both materials #304 and #316. Type 304 is the most commonly stainless steel, which could meet the needs of most customers. The 316 model is more advanced than the 304. We would recommend the most suitable stainless steel raw materials to customers according to their installation locations.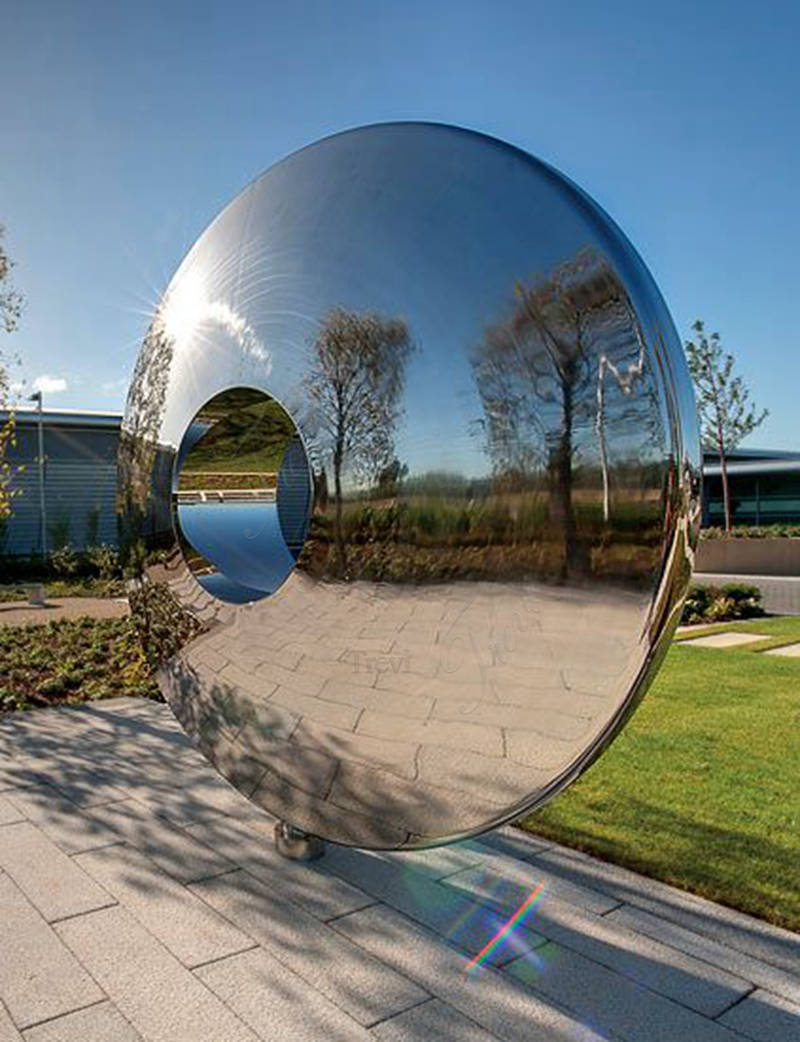 For example, if the sculpture is to be placed by the sea, then 316 stainless steel raw materials are needed. Because of its better corrosion resistance, the statue could be preserved for a more extended period of time.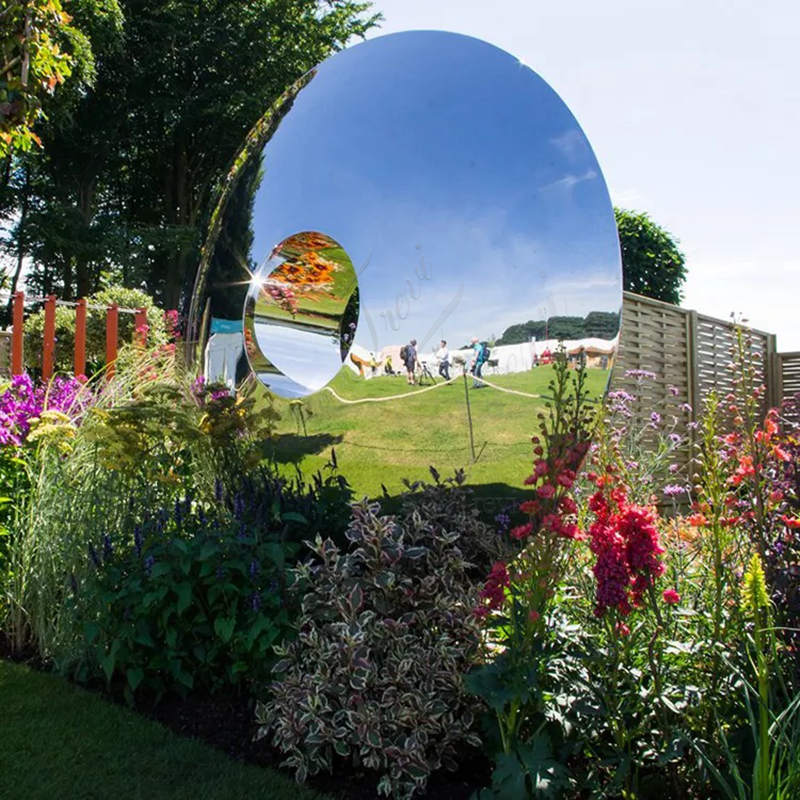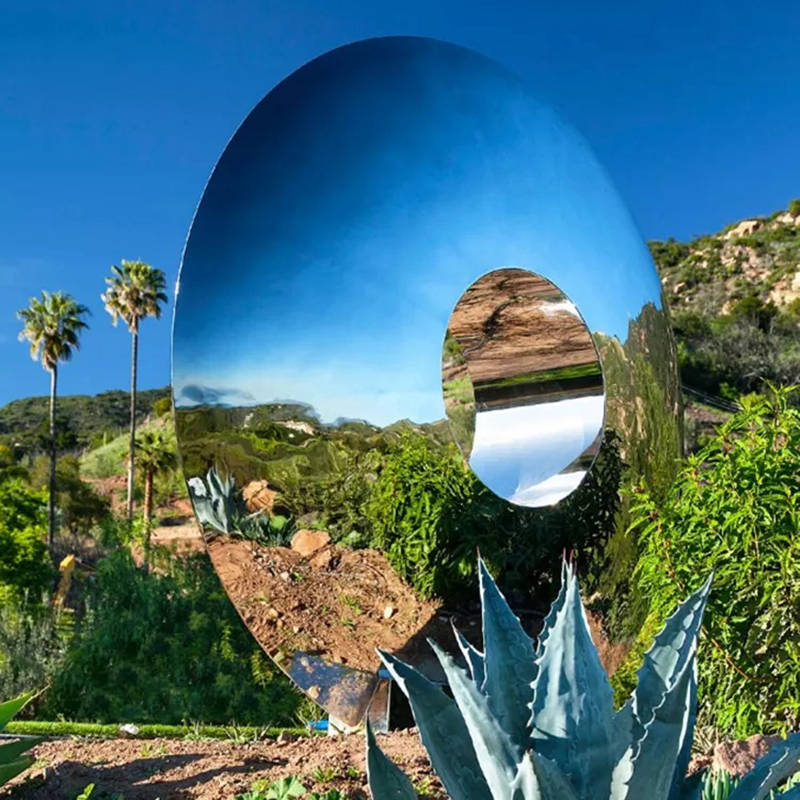 3. Any Size Design:
In order to make this mirrored stainless steel sculpture more decorative, we specially designed different sizes of styles. Large mirror stainless steel sculptures could be placed in squares and other places for public appreciation. Relatively small models could be placed in private backyards, gardens, courtyards, and other places.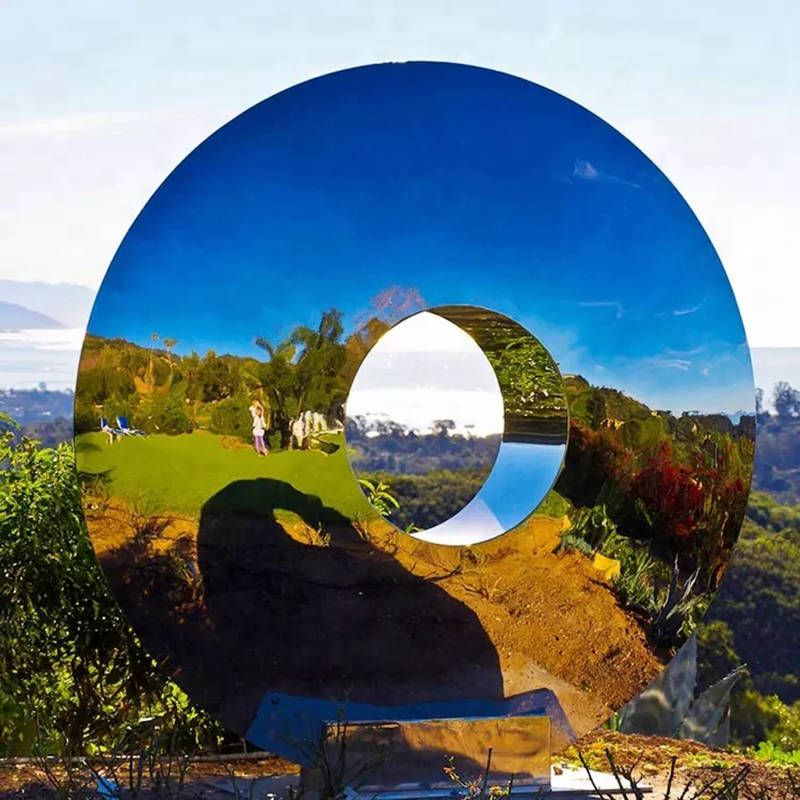 In addition, we could also slightly adjust its shape. Such as making the mirror surface matte, adjusting the thickness of the sculpture, etc. More of your creative ideas would be realized for you by our designers.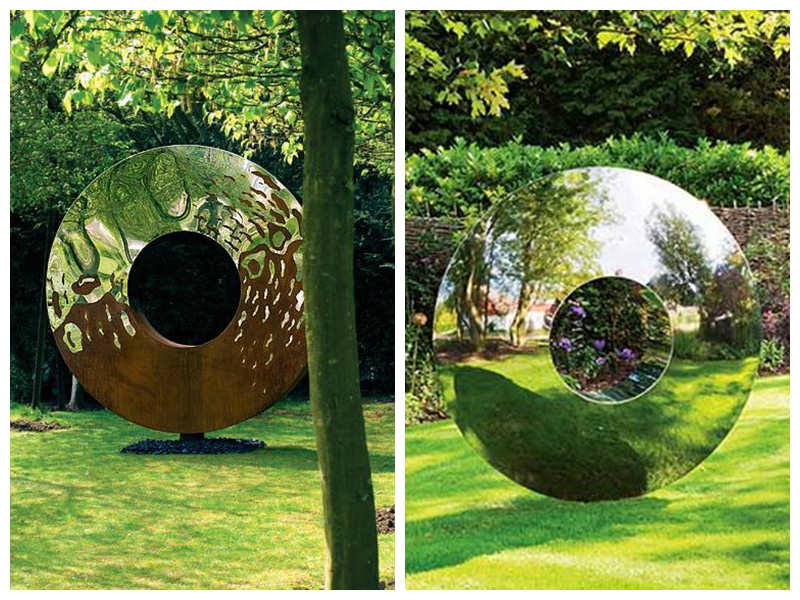 4. More Mirror Sculptures:
The mirror-polished stainless steel sculpture could bring people a strong visual experience and make people feel refreshed. Therefore, a mirror stainless steel sculpture would be placed in many outdoor places. We have designed and sold many similar sculptures. Each piece is as beautiful as it is functional. Various styles of metal sculptures would make our world richer and more colorful. We are also happy to give more creative sculptures to people's lives.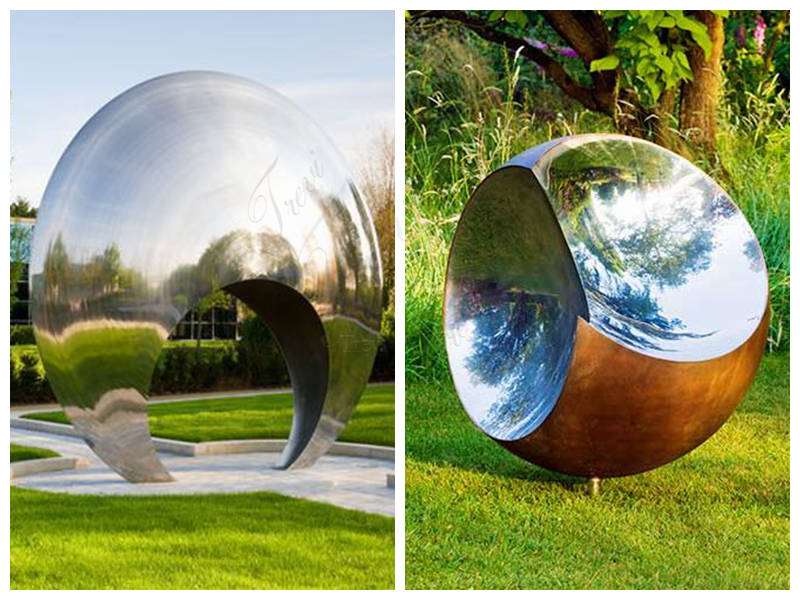 Contact us for more information on this mirror stainless steel sculpture. Our staff is always at your service.