The stainless steel tree sculpture is the perfect blend of nature and art.
Different design metal tree sculptures are designed to enhance any environment, infusing our society with the beauty and grace of nature. Let yourself Immerse in the allure of stainless steel tree sculptures and let their presence inspire tranquility and admiration.
Decorative Value:
Stainless steel tree sculptures bring a touch of natural beauty and elegance to any setting. With their intricate branches, leaves, and textures, these sculptures create a captivating focal point that captures the essence of a thriving tree. Whether in gardens, parks, or indoor spaces, they elevate the aesthetic appeal and add a sense of serenity.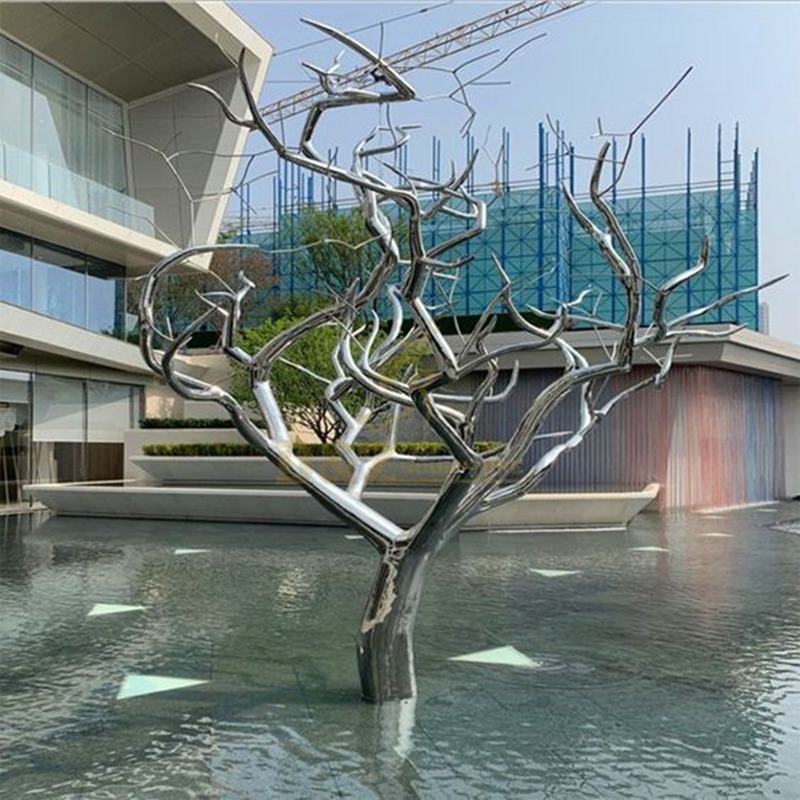 Ideal Installation Sites:
Our metal tree sculptures find their perfect home in various locations. From public parks and botanical gardens to corporate offices and private residences, these sculptures blend seamlessly with their surroundings, creating a harmonious connection between art and nature. They make a striking statement in landscape designs, courtyards, and even interior spaces, infusing them with an enchanting touch of nature.
High-Quality Materials:
Crafted from premium 304 and 316 stainless steel, our sculptures are built to withstand diverse weather conditions, ensuring their longevity and durability. The high-quality materials used in their construction offer resistance to rust, corrosion, and fading, making them suitable for both indoor and outdoor installations. Rest assured, your stainless steel tree sculpture will maintain its stunning appearance for years.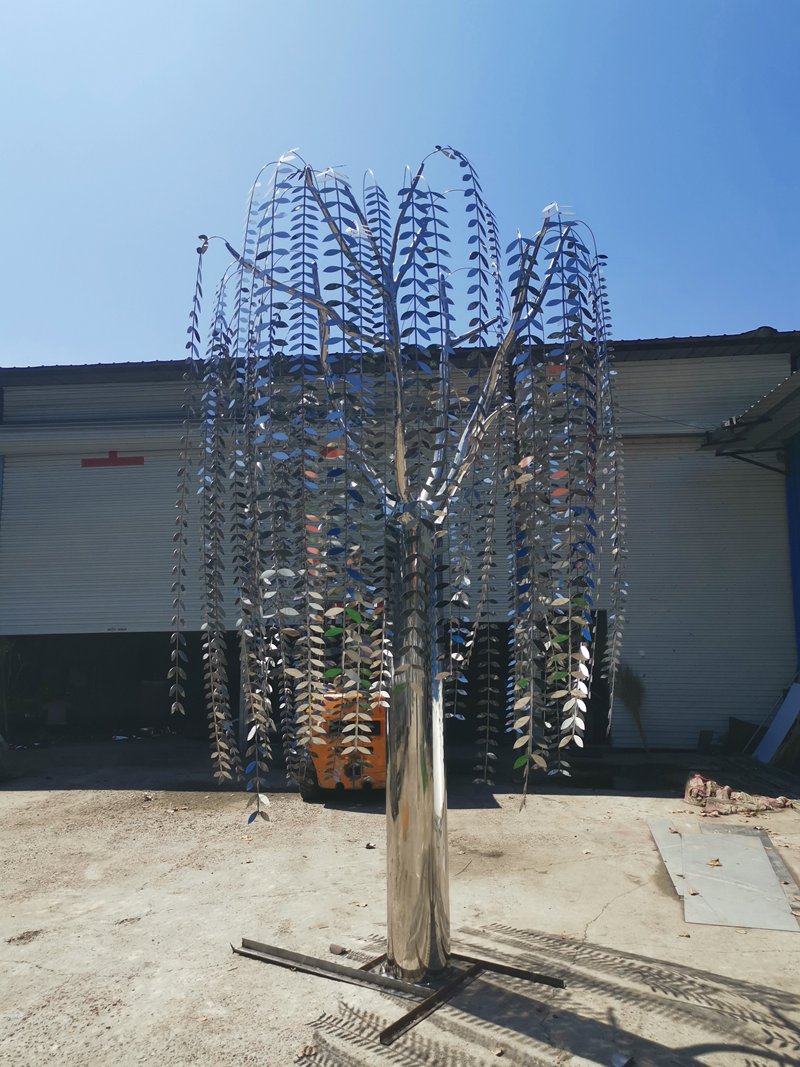 Other Stainless Steel Tree Sculpture Designs:
In addition to these stainless steel willow weeping tree sculptures, we present diverse designs and styles to cater to your unique preferences. Whether you seek a modern, abstract interpretation or a realistic depiction of a specific tree species, our collection showcases a variety of options to suit your artistic vision. Each sculpture is a testament to our commitment to craftsmanship and artistry.
Elevate your surroundings with the timeless beauty of stainless steel tree sculptures.
Contact us today to explore our collection and bring the enchanting presence of stainless steel trees to your space!