This large feather outdoor stainless steel sculpture has a beautiful name called the Kindred Spirits Statue. It has a beautiful meaning.
The novel and unique design of the Kindred Spirits sculpture gives us a sense of freshness, which would make us have better expectations and visions for life.
Such a fantastic feather sculpture design not only conveys a certain idea but also beautifies the environment in which we live. It is an ornament that modern people and society need to enrich themselves.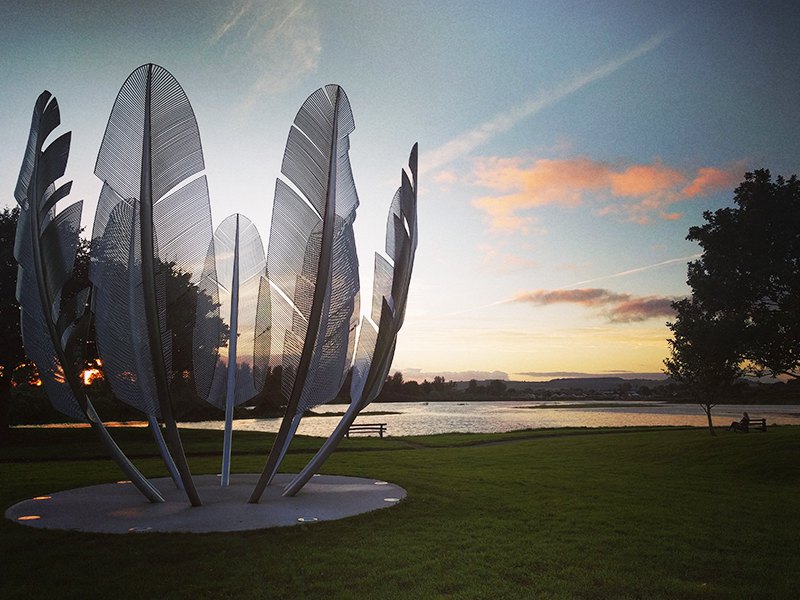 Design of The Kindred Spirits Statue:
In fact, this kindred spirit statue commemorates the donation of Native Americould Choctaws to Irish famine relief. Therefore, its design is also closely related to this theme.
An empty bowl, symbolizes the Great Irish Famine. And the seemingly fragile and rounded eagle feathers reflect the local bird life near the water. This design also visually conveys the humane behavior we advocate.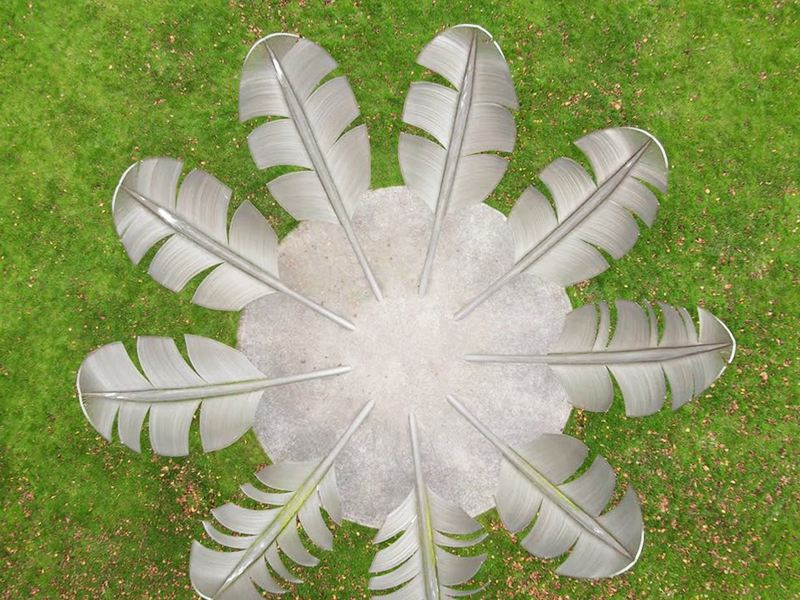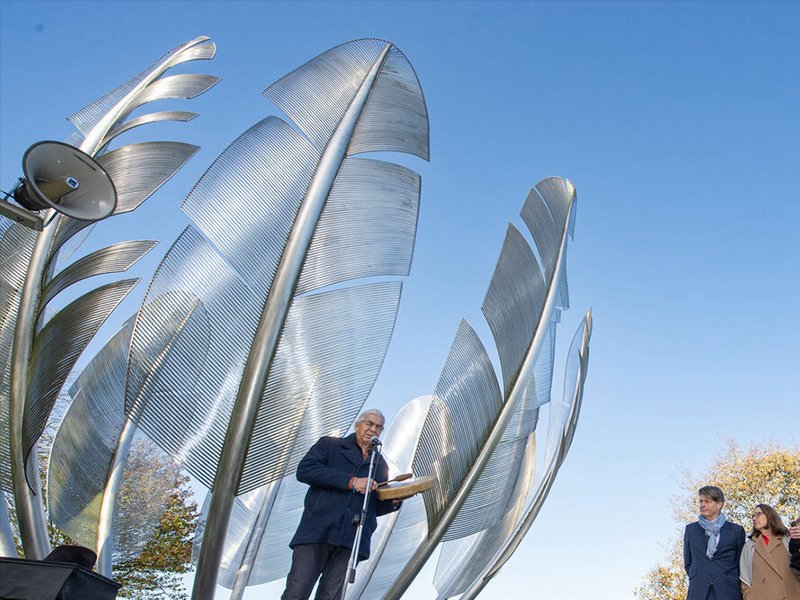 About Trevi:
Trevi has a sculpture history of more than 40 years. And we are a leader in the field of sculpture in China.
Our service clients include individuals, artists, government agencies, organizations, etc. The completed projects include community sculpture beautification, school sculpture, city landmark sculpture, etc.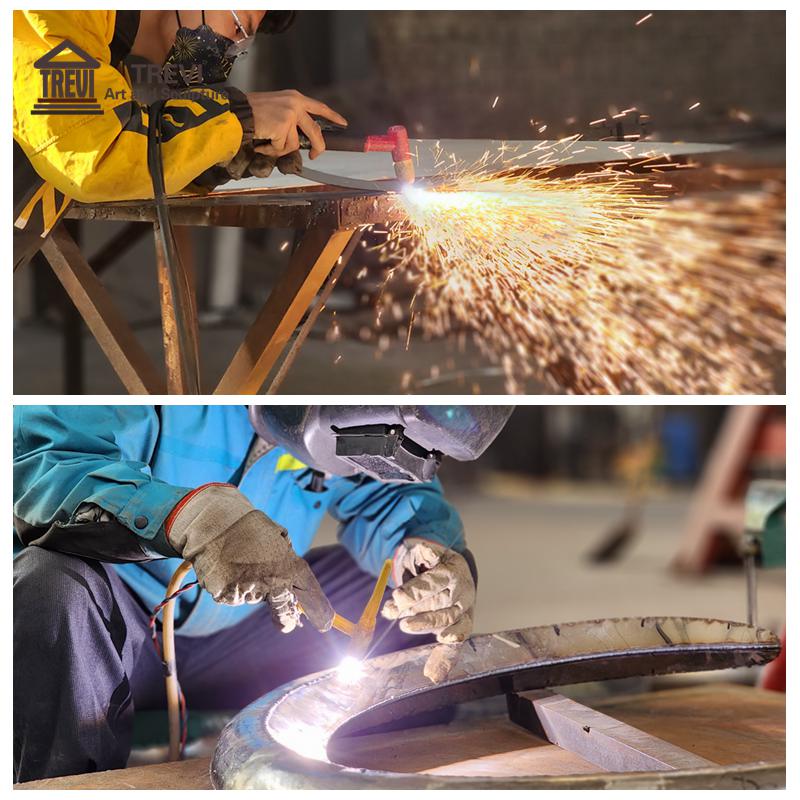 We have professional designers who could design sculptures according to the theme requested by customers. And we would always accompany you from plan negotiation to drawing design, from rendering display to plan determination.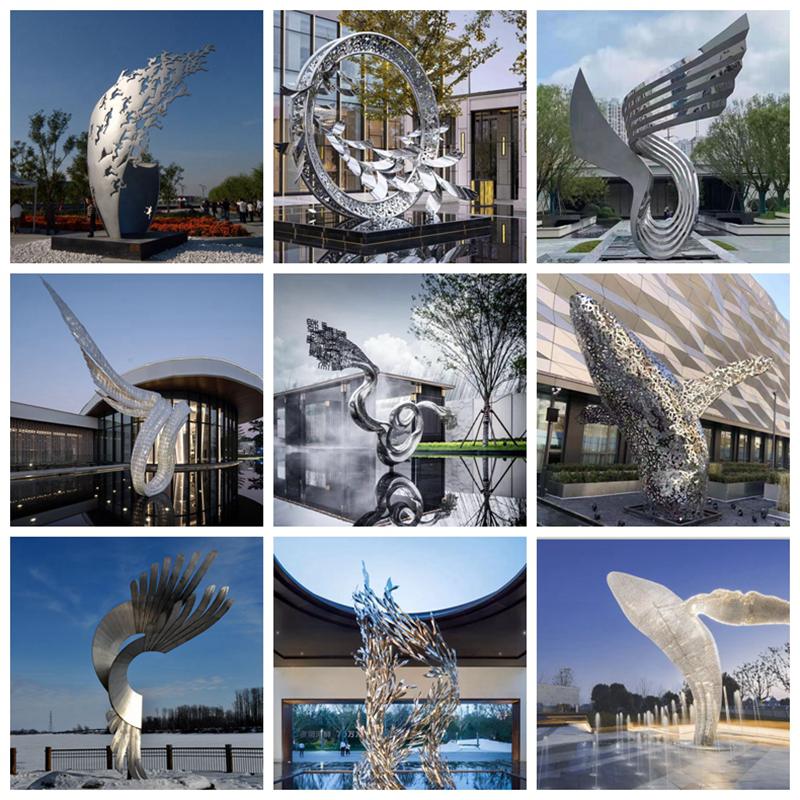 Professional Services:
Whether you want to make a commemorative large outdoor metal sculpture, a public ornamental urban landmark architectural sculpture, or a garden sculpture for private family viewing, we could realize it for you.
Professional operation and high-quality stainless steel raw materials would ensure the beauty and quality of stainless steel sculptures and satisfy you.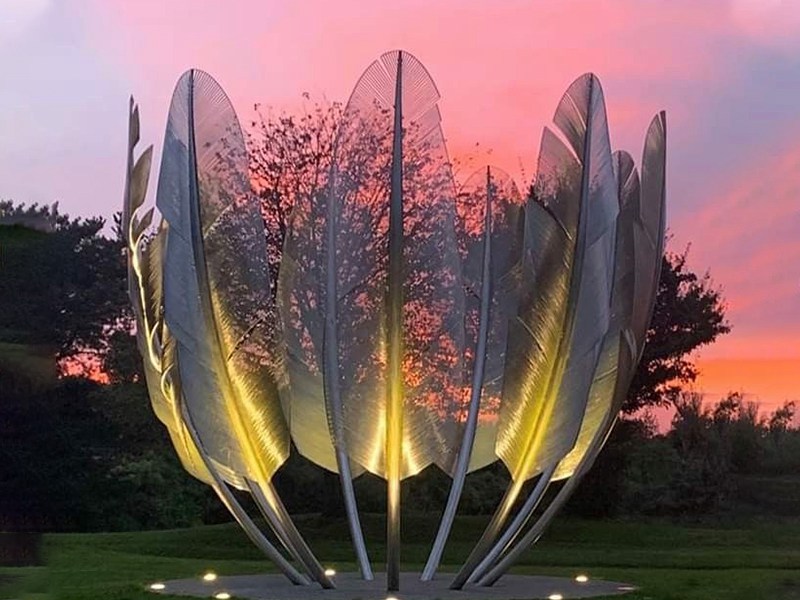 So, if you also want to customize an exquisite metal feather sculpture, please believe and choose Trevi. We would satisfy you with the most professional service and the best sculpture.