Stainless steel tree sculptures are inspired by nature, featuring intricate designs that mimic the look of real trees.
The colorful surface design symbolizes the exuberant vitality of nature. The color design with extremely high saturation will make people feel happy and relaxed the moment they see it.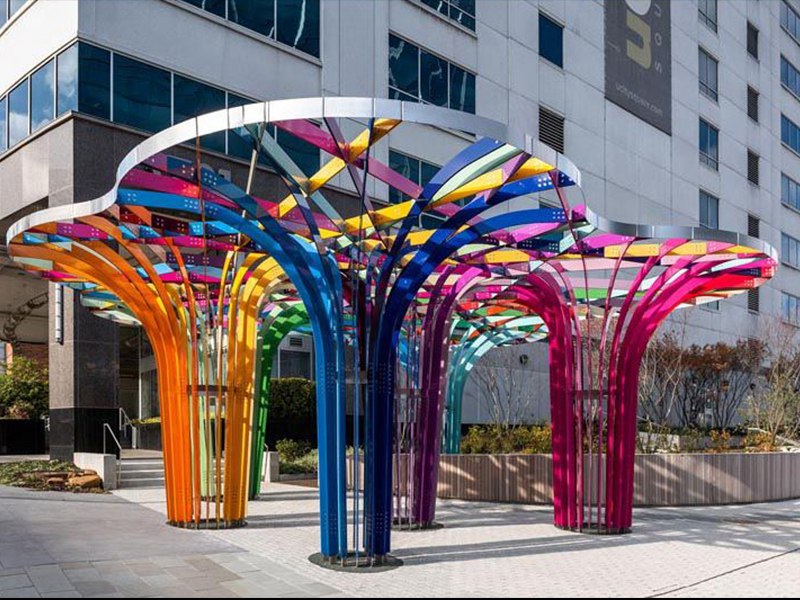 Decorative Value:
One of the main benefits of stainless steel tree sculptures is their decorative value. They can be used to add a focal point to your garden or patio, or as a unique piece of art in a larger outdoor space.
They come in a variety of sizes, from small tabletop sculptures to large outdoor installations, and can be customized to suit your specific needs.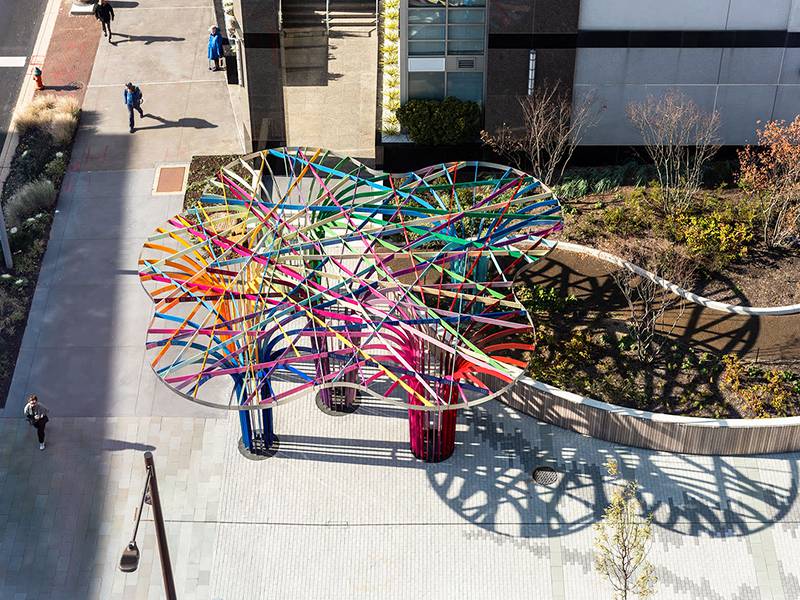 Variety of Styles:
Stainless steel tree sculptures come in a variety of styles, including modern, contemporary, and abstract designs. Each design offers its own unique features, so you can choose one that best fits your personal style. Additionally, these sculptures can be made with different finishes, such as polished or brushed, to create a unique look.
More Material Options:
Stainless steel is a popular material choice for tree sculptures due to its durability and resistance to corrosion. However, other materials like aluminum can also be used to create a similar look. Depending on your preference and budget, you can choose from a variety of materials to create a stunning and long-lasting sculpture.
In conclusion, stainless steel tree sculptures offer a unique and creative way to enhance your outdoor decor.
Believe that our high-quality sculptures and professional services will win your trust!
Contact us now to buy stainless steel outdoor tree sculptures, and you will also be able to enjoy holiday discounts!