This is a marble equestrian sculpture carved from natural marble. The knight sat on horseback and held the weapon in his hand, showing an aura of not being afraid of thousands of troops. The inherent hardness of natural marble also clearly shows the brave and strength of the war horse. These elements make up this magnificent charging knight sculpture.
Origin of Equestrian Sculpture:
Horse racing is a competitive activity in which humans drive horses, and it is a major item of equestrian sports.
The earliest equestrian statue works in the world could be traced back to 54-46 BC. After the bronze equestrian statue of Caesar was erected in Caesar Square in ancient Rome, the equestrian statue began to have a specific meaning as a hero monument.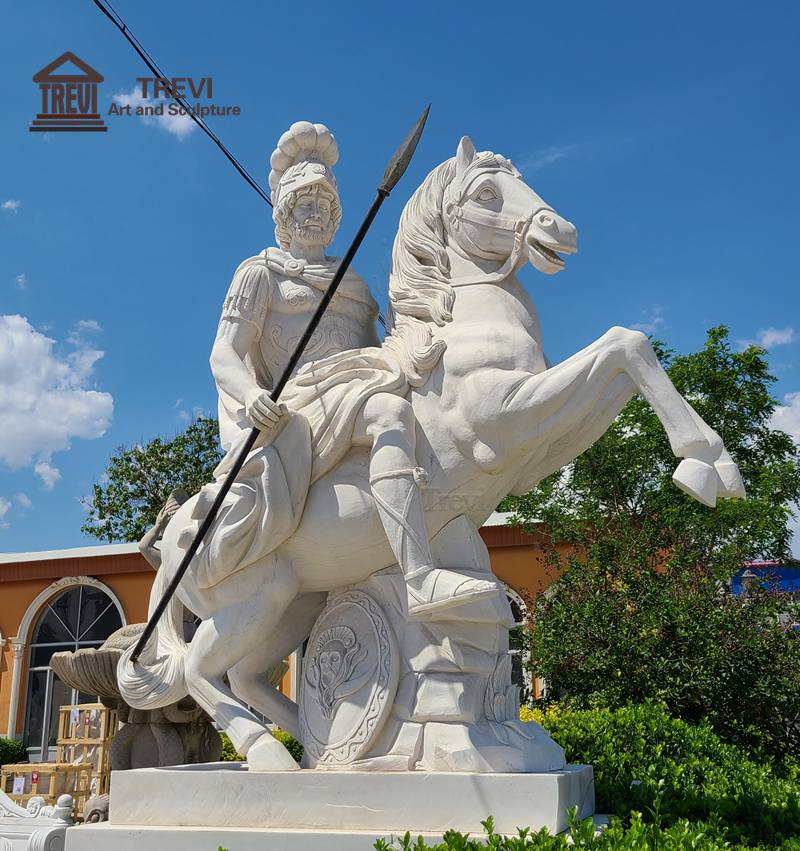 Knights Statues Carved from Natural Marble:
Trevi uses natural marble to create figures of knights and horses. The horse's powerful muscles raised hooves, and thick hair all indicate that this is a horse with great fighting ability.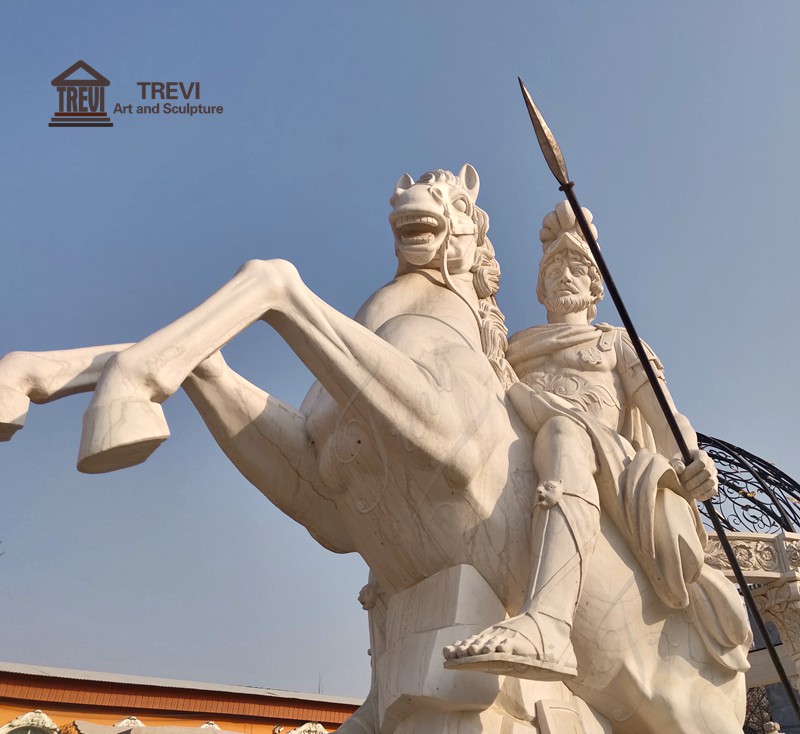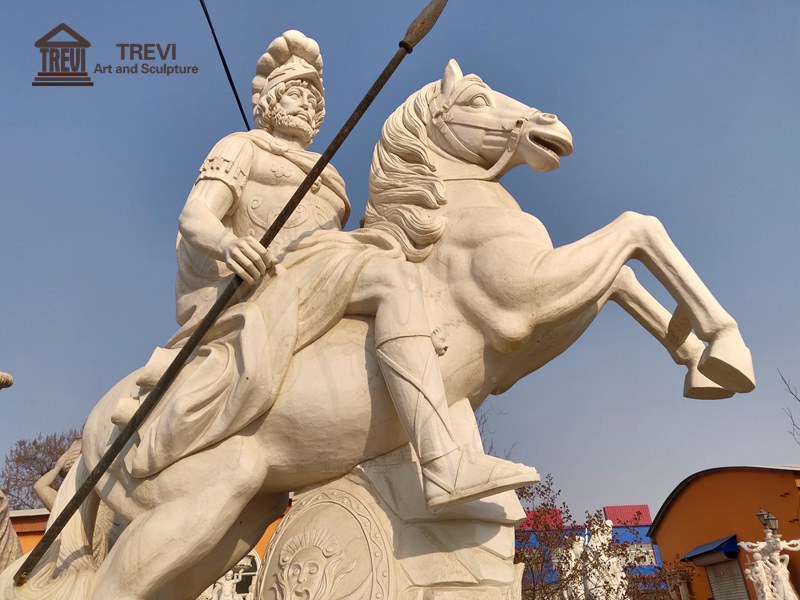 The knight's generous chest and resolute eyes also fully demonstrate his brave and combative qualities. The impeccable white color also makes this equestrian sculpture look more dignified. This is the unique charm of natural marble.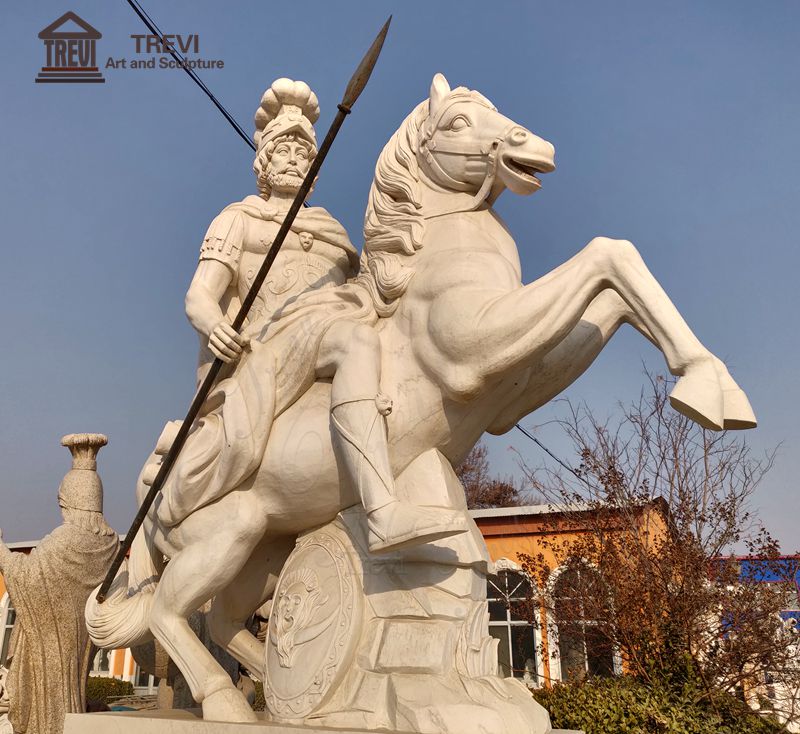 Sophisticated Carving Process:
Trevi's marble Charging Knight sculptures are hand carved by our artists. They use carving tools to carve all the details of the whole sculpture. They are meticulous, rigorous and meticulous.
This is a photo of an artist at work, which shows our attention to detail. It is also our passion for sculpture and our duty as sculptors.
Beautiful Feedback Shows:
This is a feedback image that a customer shared with us. According to the customer's request, we added a base to this equestrian sculpture. This design makes the equestrian sculpture look taller, and a sense of oppression follows.
If you like our hand-carved equestrian sculpture, please contact us. Then we would provide you with more information on this Charging Knight and horse sculpture.
More marble sculptures of other designs are available on the Trevi home page. Welcome to the homepage to learn more.