Marble Pulpit Details
Our marble pulpit furniture has garnered immense popularity among our clientele. The contemporary yet opulent design of this marble pulpit perfectly aligns with their discerning taste. Crafted from natural white marble, it features an intricately embedded piece of black marble, revealing a unique texture. Meticulously hand-carved, the surface exudes refinement and boasts high aesthetic value. Our skilled craftsmen can tailor the pulpit, incorporating decorations or engravings to meet individual preferences. Beyond its practical utility, this high-quality church furniture serves as an exquisite decorative piece, marrying functionality with elegance.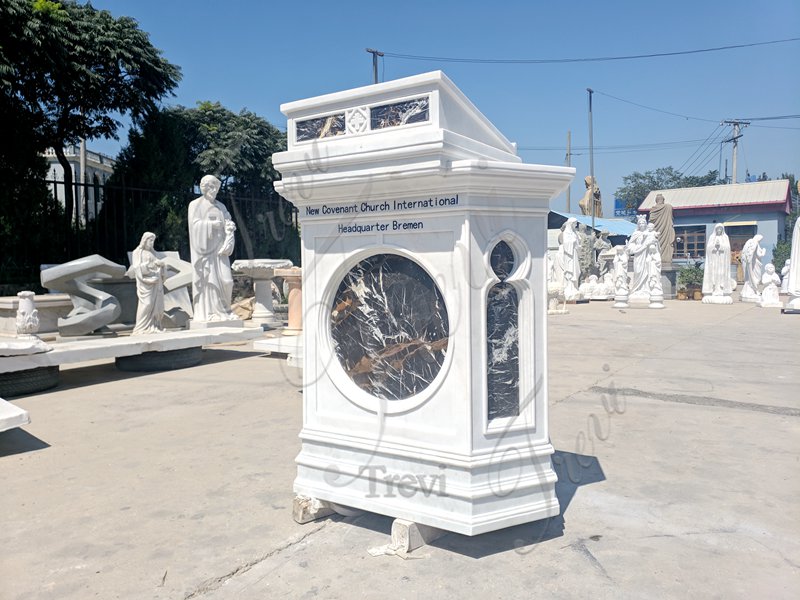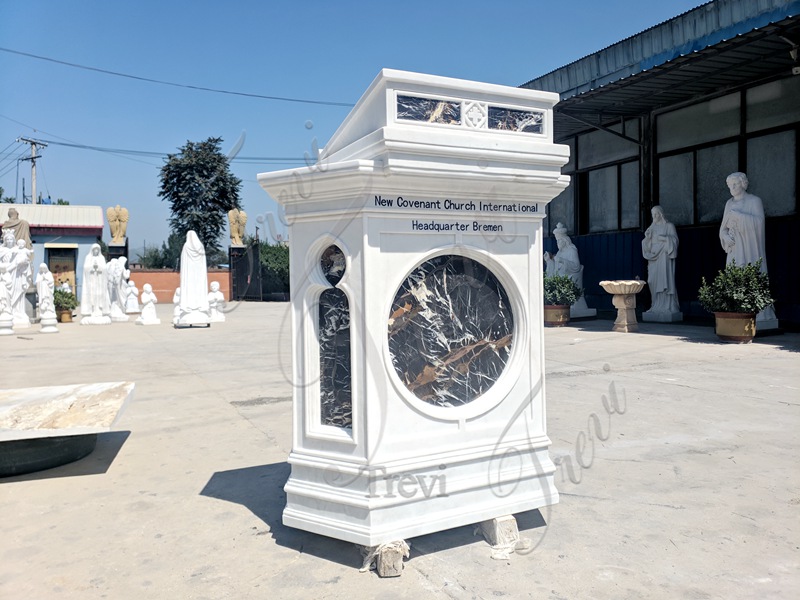 High-Quality Natural Marble Materials
Trevi's Catholic Church marble pulpits are crafted from the finest marble, chosen for its exceptional quality to enhance the beauty of the sculpted works. The inherent hardness and durability of natural marble ensure an extended lifespan, making it an ideal material for crafting enduring marble church items. Sourced primarily from renowned quarries in China's Hunan and Sichuan provinces, our natural marble reflects the excellence of these regions.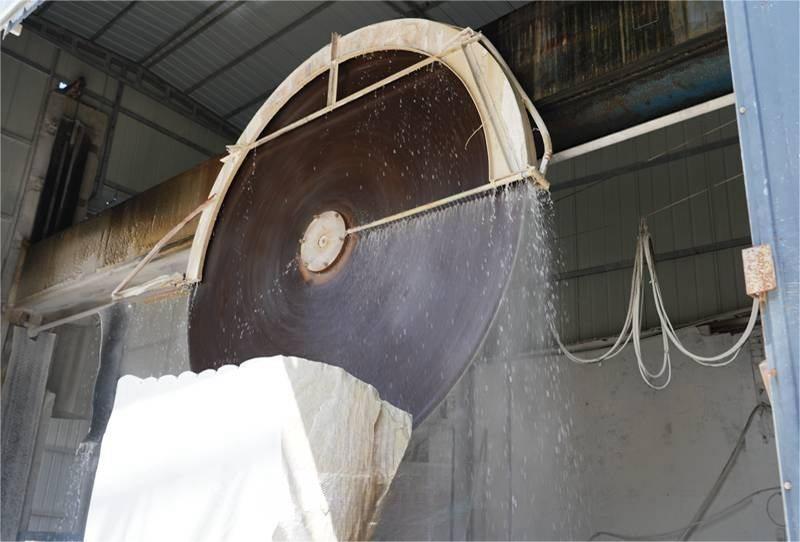 Diverse Customization Services
Trevi's provides tailored customization services for church pulpits, ensuring a seamless user experience. We advise customers to share the height details of their priests, allowing us to create the most fitting pulpit. Our customization options encompass size, color, and style. Skilled sculptors in our factory could adeptly craft relief patterns on marble pulpits, meeting the unique preferences of our customers and ensuring their complete satisfaction.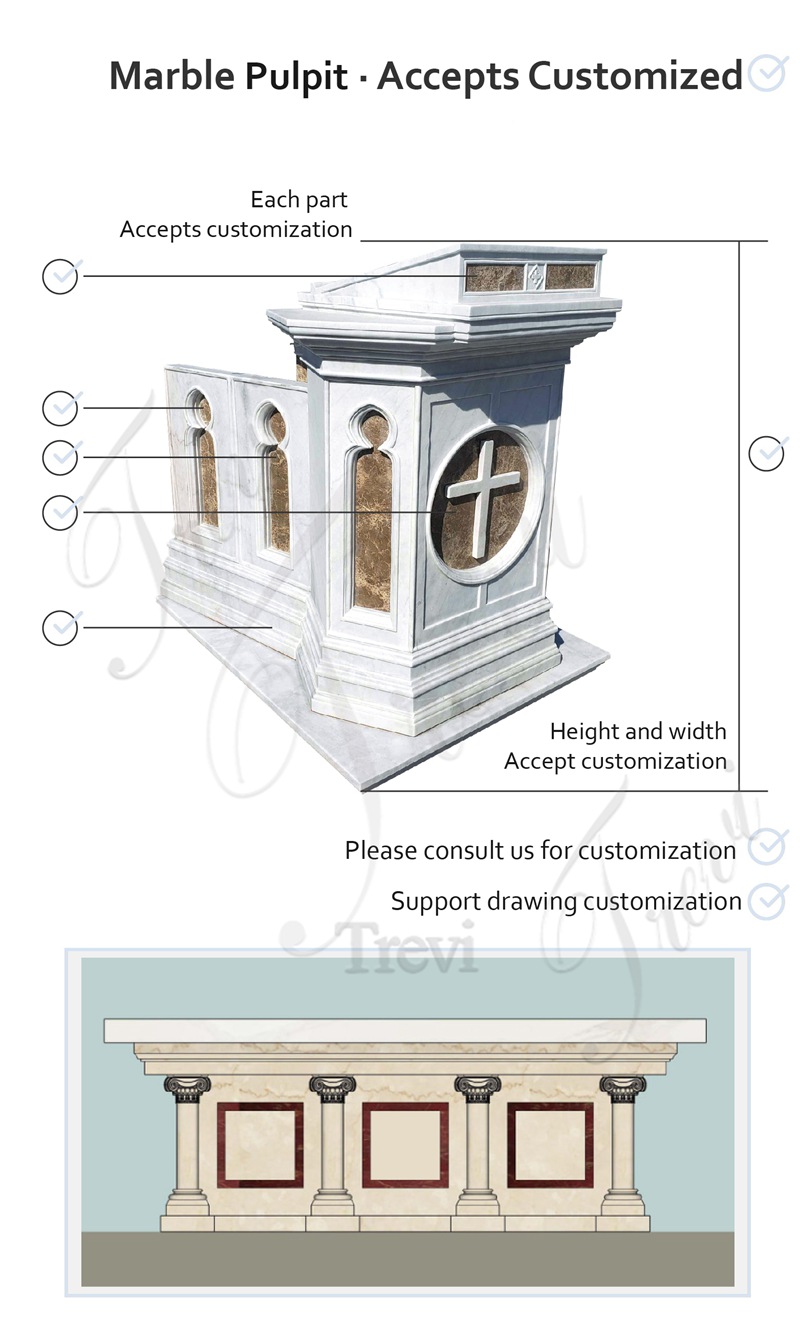 More Marble Pulpit Designs
Trevi has produced marble ambo designs in various styles and themes. Simple style marble pulpit, luxurious marble pulpit, marble pulpit with various carvings. Of course, we also have pulpits of various colors, beige marble pulpits, red marble pulpits, white marble pulpits, etc. The size and design of the pulpit could also be customized.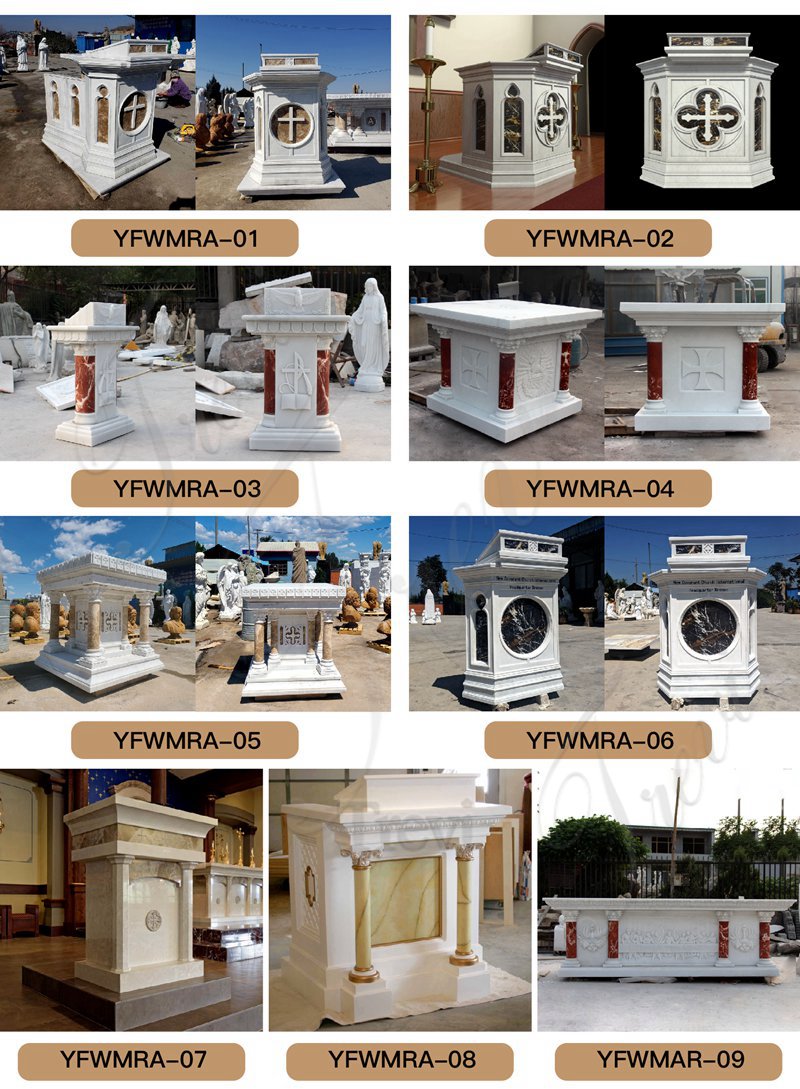 Why Choose Trevi Factory?
1. Trevi has mature experience in making marble religious sculptures. A complete and mature production system enables our products to have good quality assurance.
2. We have a strict QC team. Strict inspection will be carried out before the sculpture is packaged to ensure that the product is in good condition.
3. Trevi provides full insurance coverage for each product. So that you do not have to worry about the risk of any loss of interest during the transportation of the goods.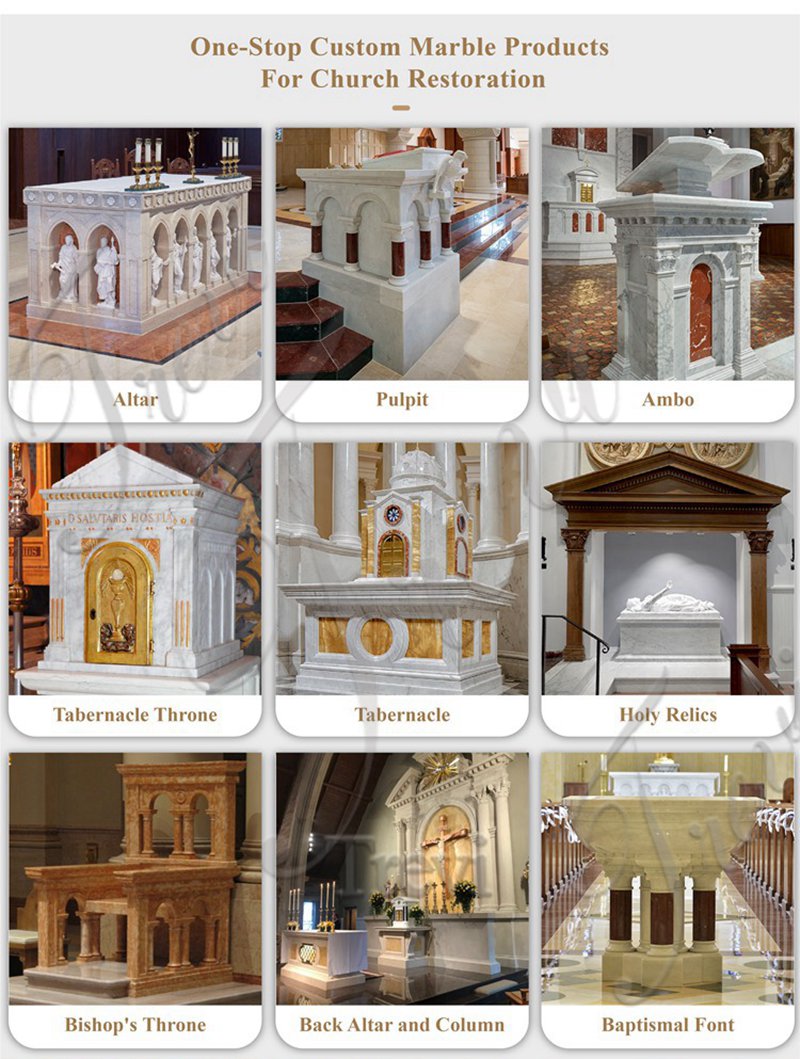 If you have any further inquiries or specific requests, please don't hesitate to reach out. TREVI is here to assist you in finding the perfect marble pulpit for your church.