Marble fountains are welcomed by people in a form different from standard marble fountains. It would be combined with the wall, which does not take up much space but is also very convenient and beautiful, making it one of the best choices for home decoration.
Our white marble garden wall fountain is made of natural marble, and the fine hand-carving shows every detail. The rich carving designs endow the wall fountain with a luxurious, noble and elegant temperament and atmosphere.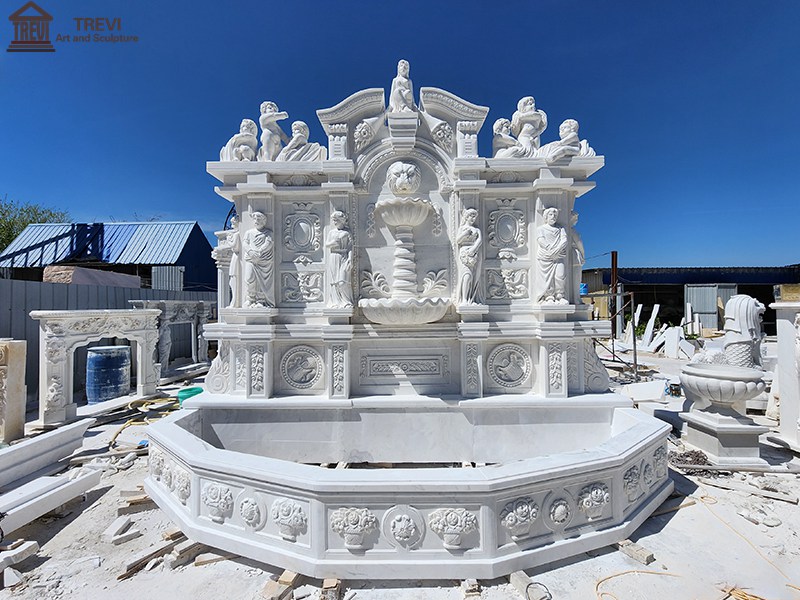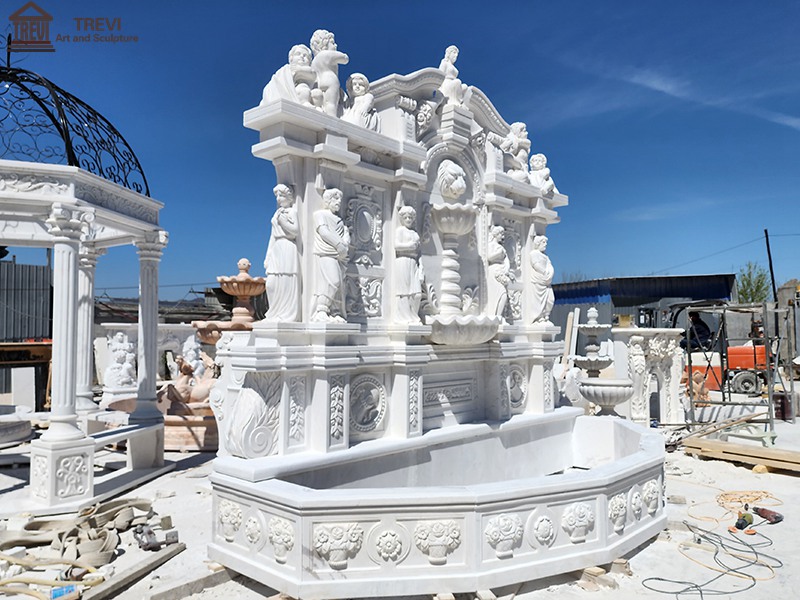 The Charm of Natural Marble:
Our marble wall fountains outdoor are made of natural marble. Every detail has been strictly carved and checked.
The charm of natural marble lies in its ability to show the lions and figures carved on the fountain vividly and vividly. Every hair of a lion is so delicate, exuding the charm of a lion alone.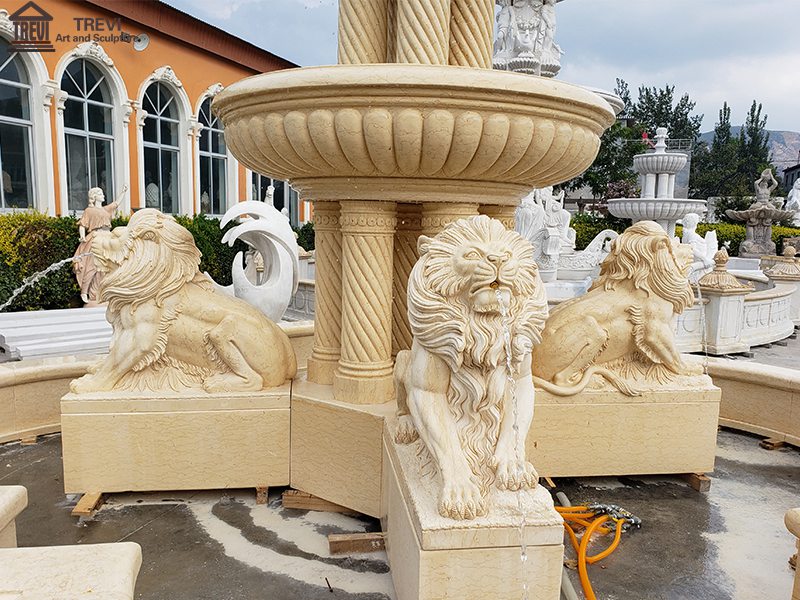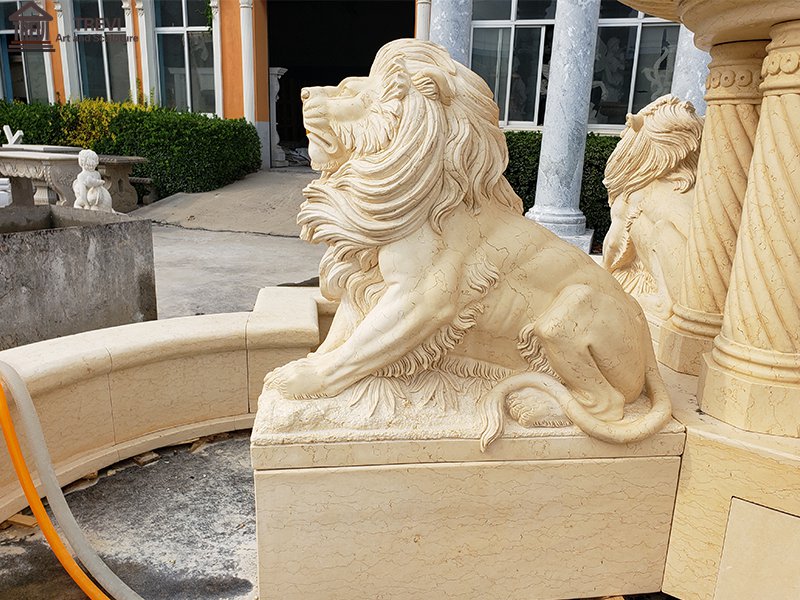 Why are Marble Fountains Popular?
Marble fountains have always been indispensable decorations for people's homes and outdoor decorations. In a sense, it could no longer be regarded as a decoration, and it has become more of people's "furniture".
On the one hand, the fountain's water could purify the environment, allowing people to breathe fresh air and feel the beauty of life.
On the other hand, the fountain and water would form a good echo with the surrounding environment, creating a romantic, warm and comfortable living environment. This environment would make people living in it happier.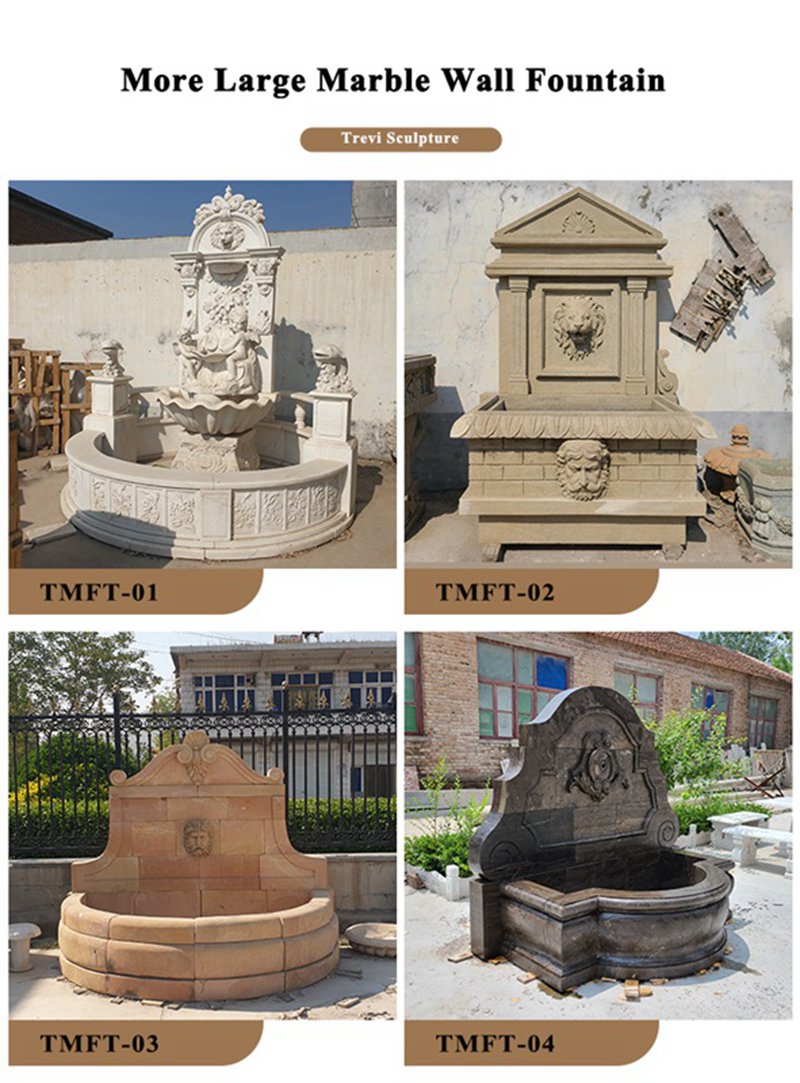 Rich Marble Fountains:
Of course, in addition to marble wall fountain designs, we also provide conventional marble fountains.
Whether it is layered fountains, lion fountains, or horse fountains, we have sufficient confidence and ability to carve and make them for you. These exquisite fountains would be the highlight and focal point of your patio and garden decor!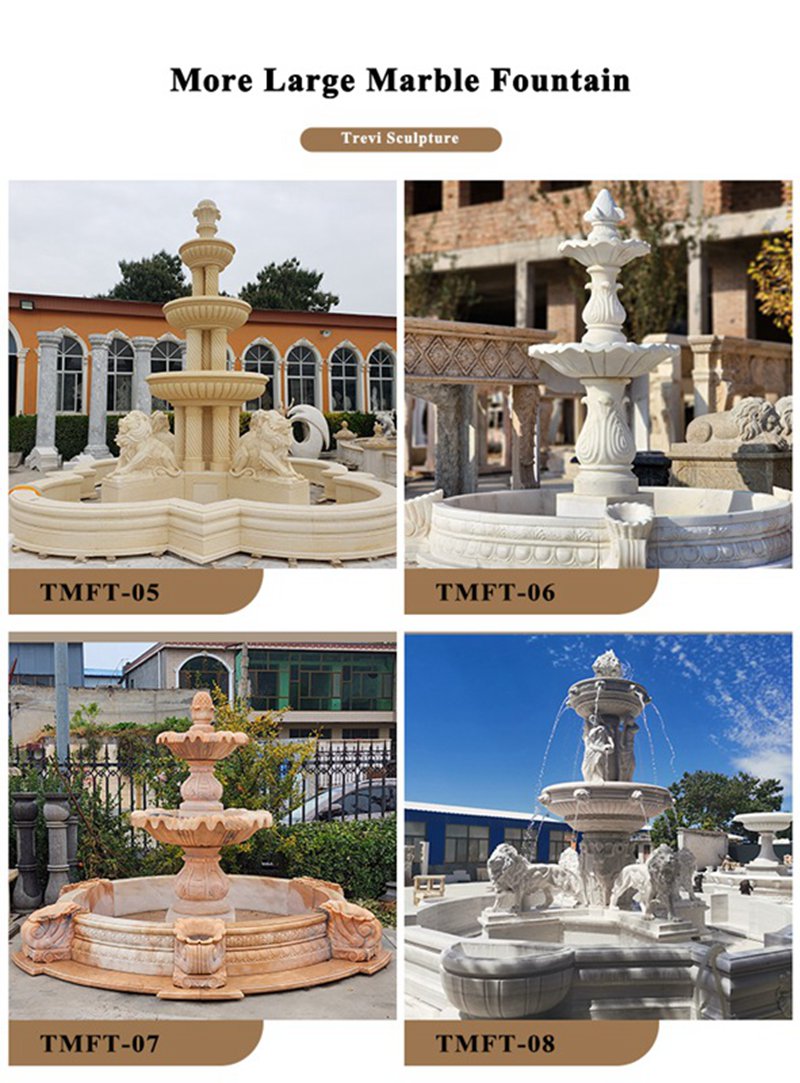 April is an important month for us to give back to our customers! We would give every customer who buys our fountains the biggest discount of the year!
Welcome to contact us to buy this beautiful marble wall fountain now!