As we all know, the Trevi Fountain Rome's Trevi Fountain is one of the most famous fountains in the world and a must-see when visiting this romantic city. Because of this, many of our customers would also find replicas of our custom Trevi Fountain because they love this Trevi Fountain Fountain.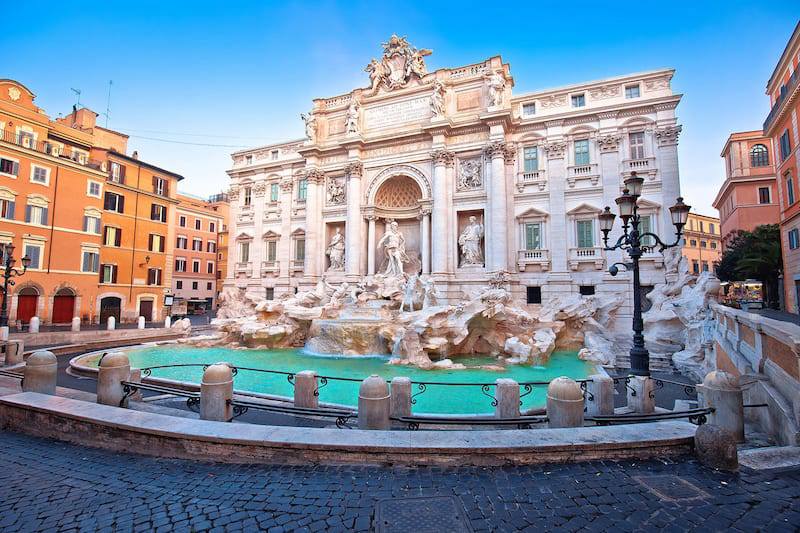 Trevi Fountain Made for a Bulgarian Castle:
We have customized a small-size Trevi Fountain for our Bulgarian client for his castle. This Trevi Fountain is a successful replica. Our client said that many celebrities have been to his castle to take photos of this Trevi Fountain. After the installation of the fountain was completed, our boss also took a group photo with the owner of the castle, who is also our client, in front of our Trevi Fountain marble fountain when he visited Bulgaria.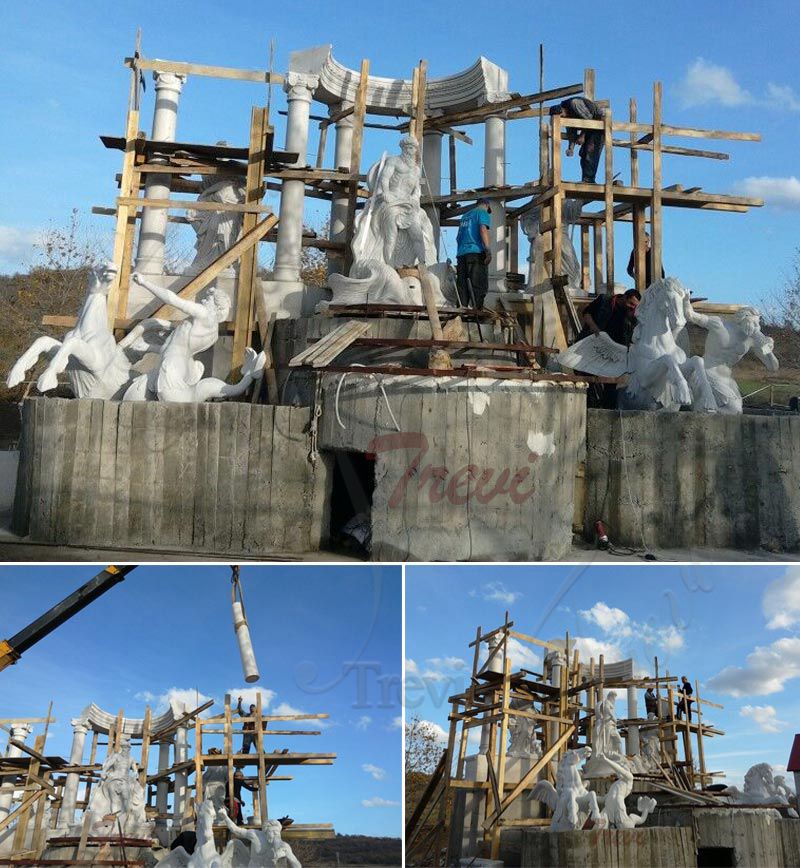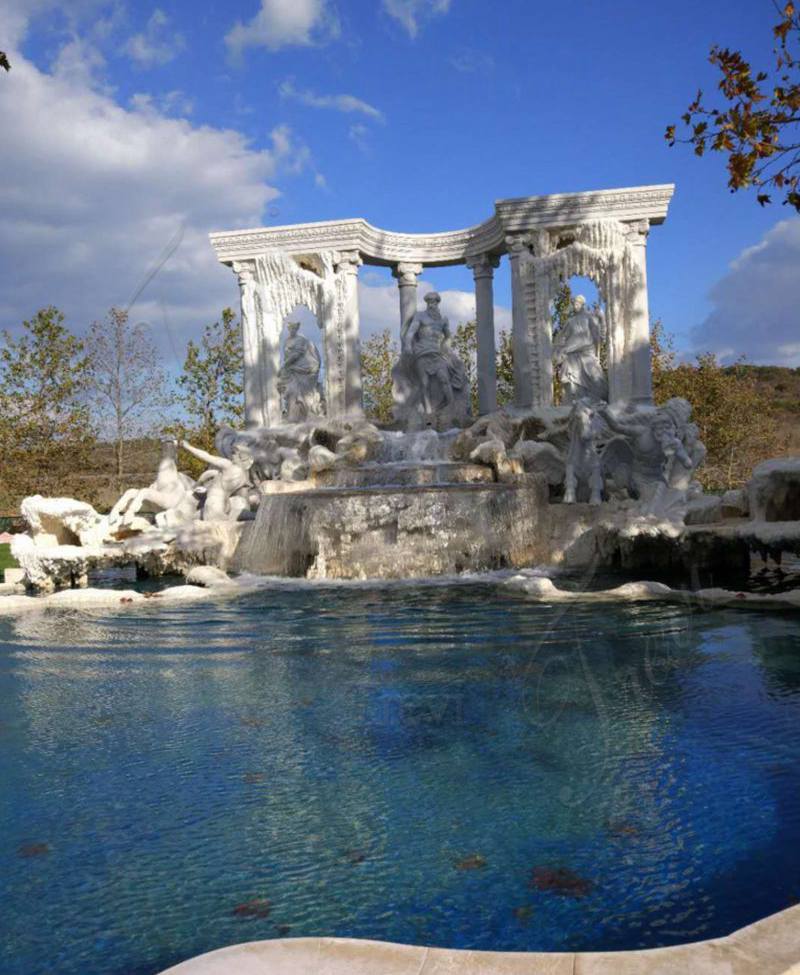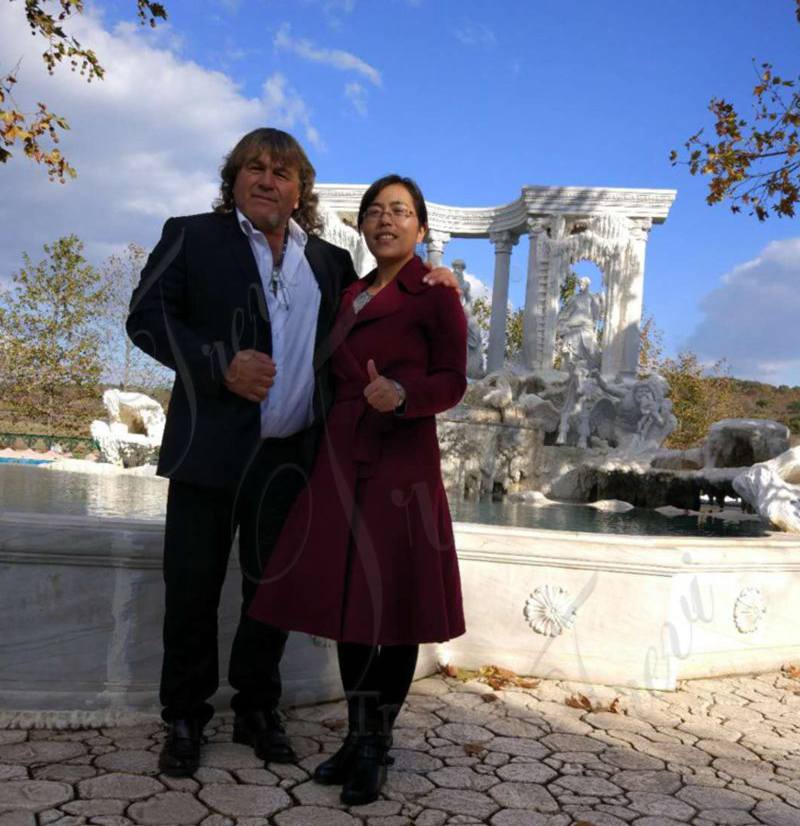 Our client installed a lighting device under the fountain, so at night, the fountain pool would have different colors of light, which look romantic and atmospheric.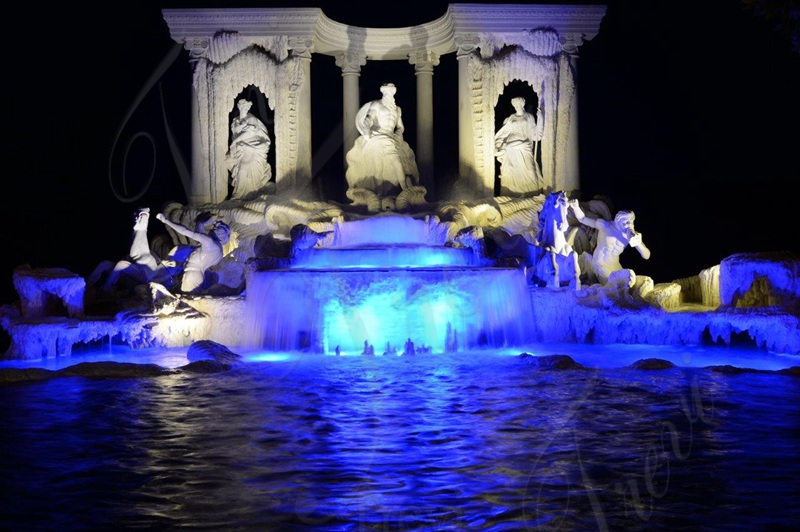 During the day, such a fountain is also attractive. Surrounded by dense woods. Seeing this fountain from the woods would feel mysterious.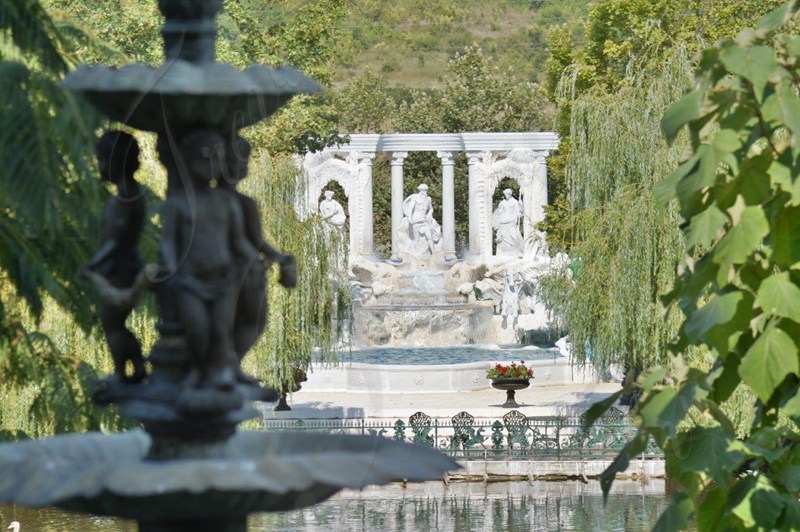 Legends About the Fountain of the Trevi Fountain:
The Trevi Fountain is a symbol of strength. In ancient times, Roman men who went on an expedition would come to the wishing pool and cast a silver coin, praying that they would return in triumph. Later, the Romans had a beautiful legend that if someone turned his back to the fountain and threw a coin in his right hand over his left shoulder into the water, his wish would come true. One coin means returning to Rome in this life, two coins mean uniting with loved ones, and three coins mean leaving hated people. The fact that many tourists line up at the fountain to toss coins is evidence of being mesmerized by the city. The name of the fountain, Trevi, means three fork roads because there are three roads extending outwards in front of the fountain, which is also the origin of the name of the fountain.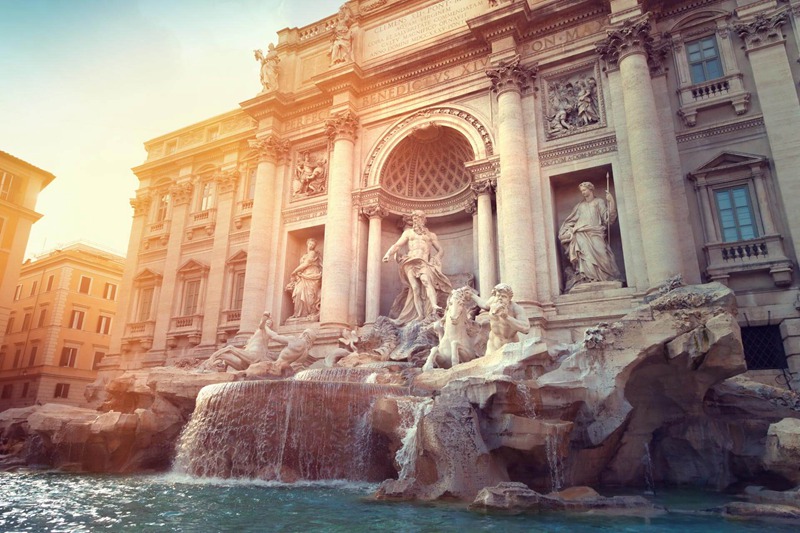 Why Do Many People Choose the Trevi Fountain?
It is also because of such a beautiful legend that the fountain of the Wishing Pool attracts many people. People pursue romance and look forward to beauty. So when decorating your own garden or home, the wishing pool fountain has also become the choice of many customers. Not only because of the beautiful legend but also because the fountain itself is very beautiful. Lifelike statues, white marble, would be beautiful and endearing no matter where they are decorated.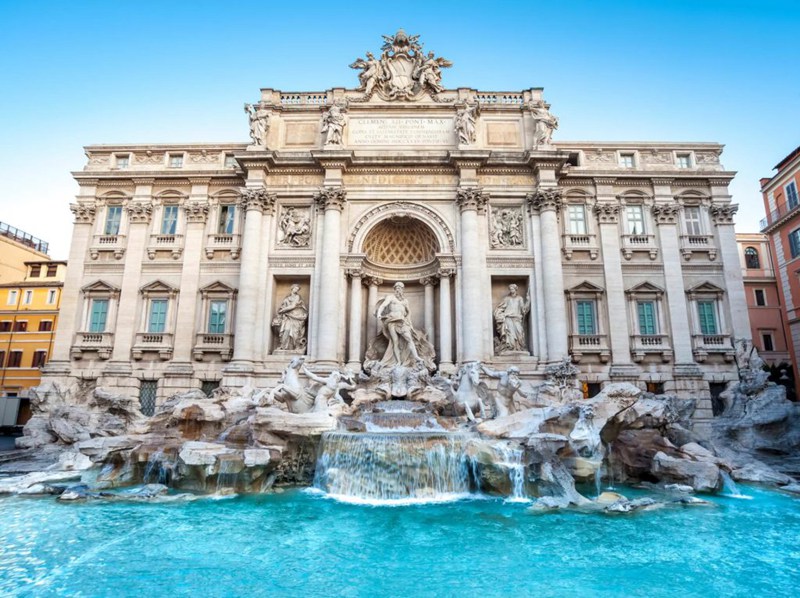 Support Customization:
We have made many Trevi Fountain fountains in different sizes and designs for our clients. We could make smaller or bigger fountains for you according to your needs. All of Trevi's fountains would be hand-carved on natural marble by top artists, all of our quality is top-notch and stunning.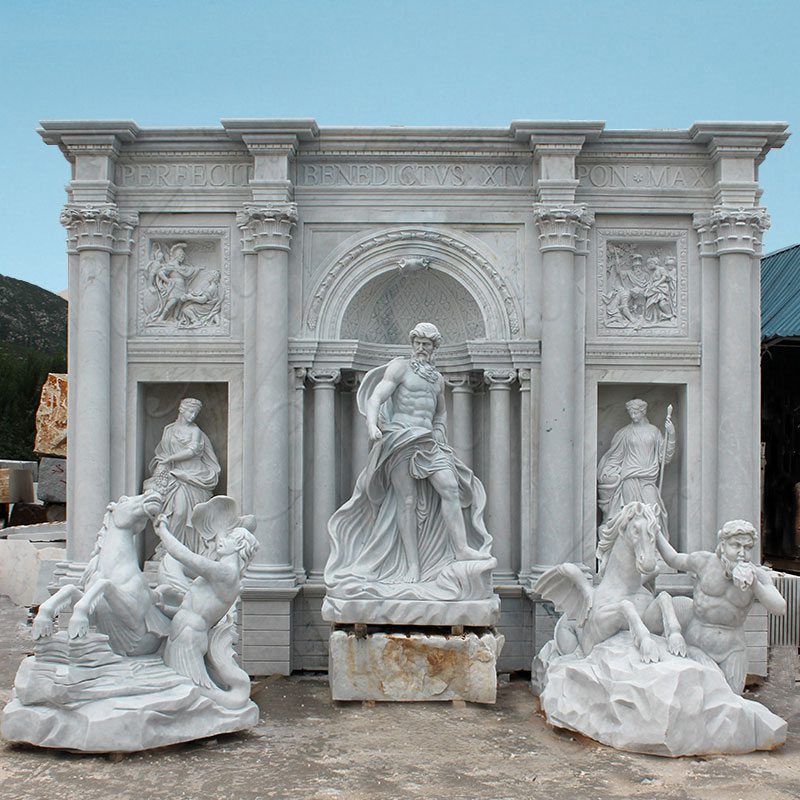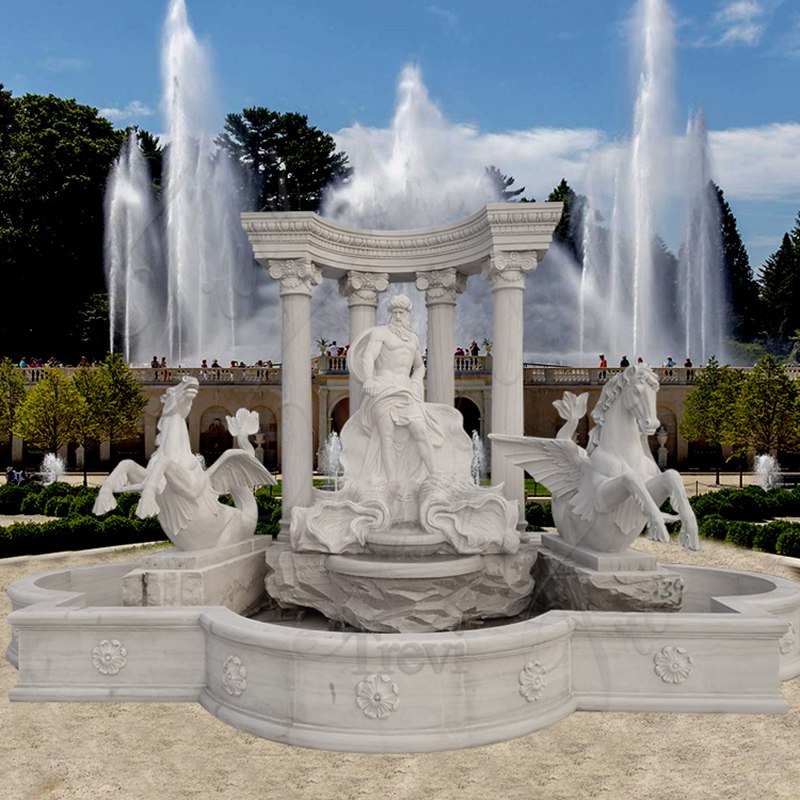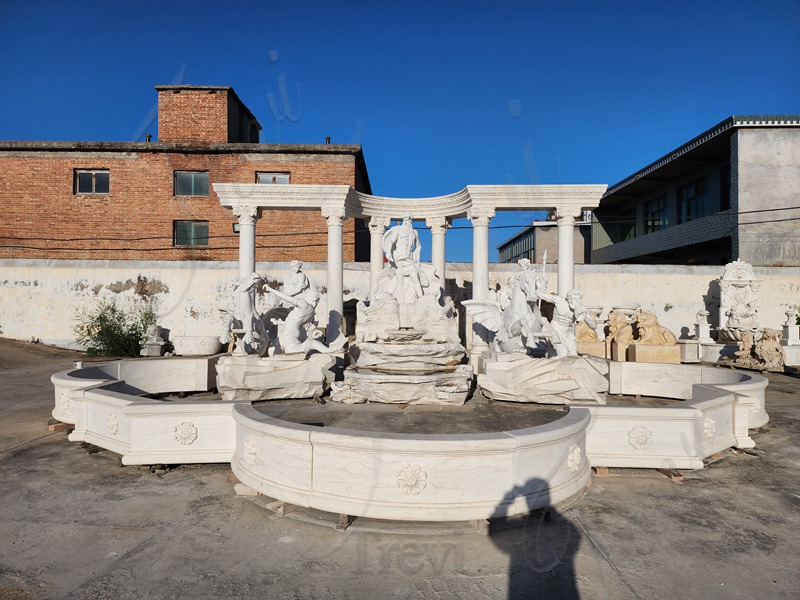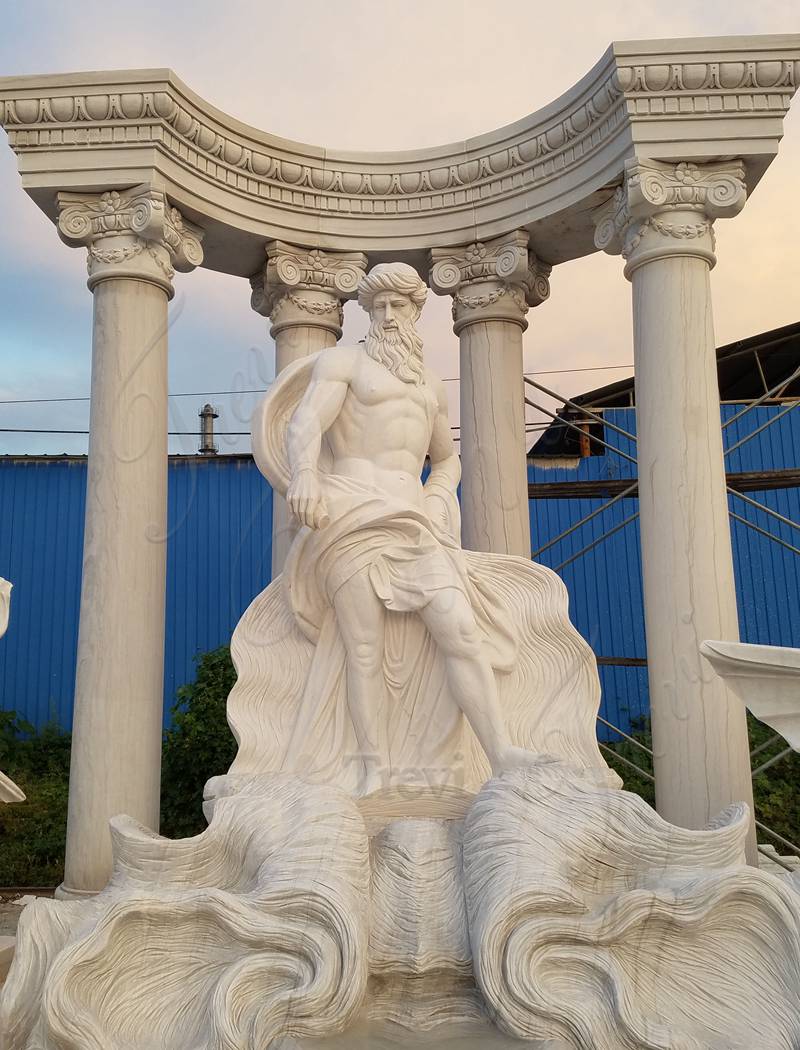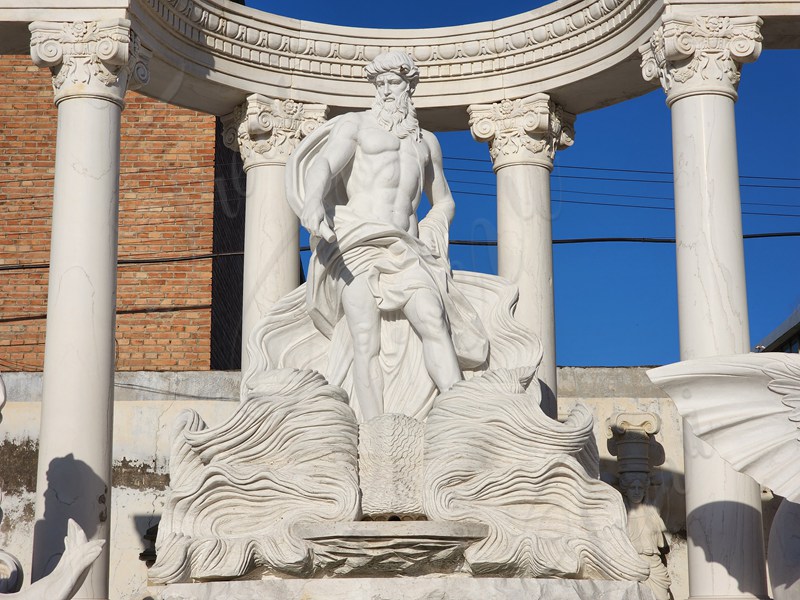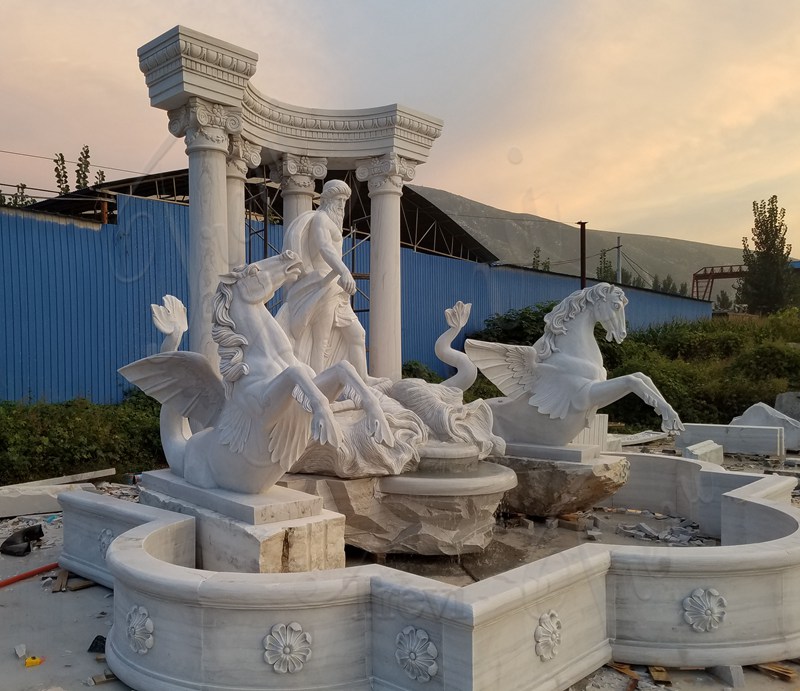 About the Trevi Factory:
The Trevi factory also takes its name from the Trevi Fountain. Our boss is a romantic seeker. After a trip to Rome, the name trevi stayed in her heart deeply. So when we decided on the name of our factory, we also chose this romantic name for our factory – Trevi because of this beautiful legend. Therefore, we have a very deep understanding of the Trevi fountain. We have unique advantages in making and engraving Trevi fountains and have delivered top-quality replicas of Trevi fountains to customers in many countries and regions.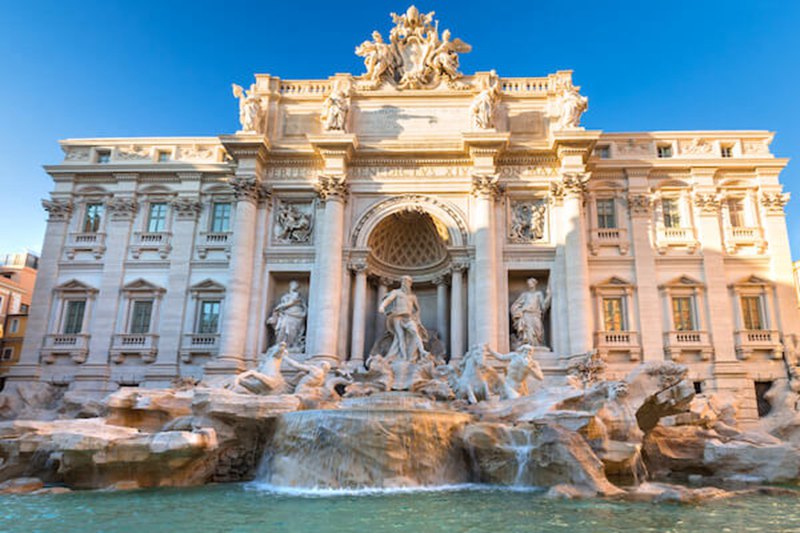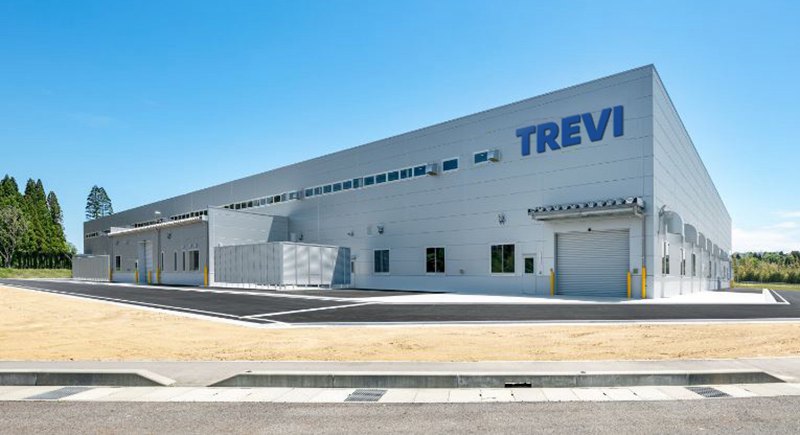 If you want to know more about Trevi Fountain, feel free to contact us. Trevi specializes in undertaking large-scale projects of marble, copper, and stainless steel. Our products are finely crafted, and each process has strict requirements for craftsmanship. Factory direct sales are affordable. We are online all year round, no matter when you contact us, we would reply to you in the shortest time.