This is the famous Trevi Fountain we made for a client in Bulgaria. This Trevi Fountain statue is made of white natural marble. And our hand-carved skills bring each figure to life.
The magnificent Trevi fountain architecture is well integrated into the surrounding beautiful environment with its wonderful and exquisite design, and has become a place for countless beauty-loving girls to visit and take pictures.
The following content is about the whole steps of our project.
1. Details of The Trevi Fountain Statues
Natural marble endows these figures with the pure atmosphere of the Holy Spirit. The craftsmanship of our artists' hand-carving makes them more vivid and attractive.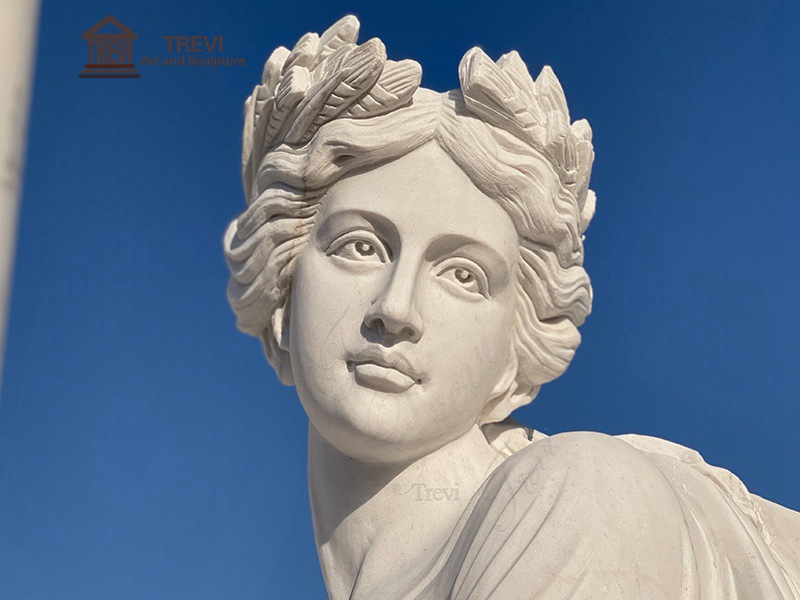 2. Finished Display:
The charm of the marble Trevi fountain has been revealed after the assembly is completed.
3. Trial Installation:
Trevi usually conducts a trial installation before the marble fountain is shipped, which could help customers test the quality of the fountain in advance and reduce unnecessary troubles for them.
4. Shipping and Delivery:
After confirming the transportation plan with the customer, we will follow up on the transportation details and notify the customer to pick up the goods at the port and other pick-up points in time.
Safe packaging and transportation methods could ensure the safety of our Trevi Fountain architecture during transportation.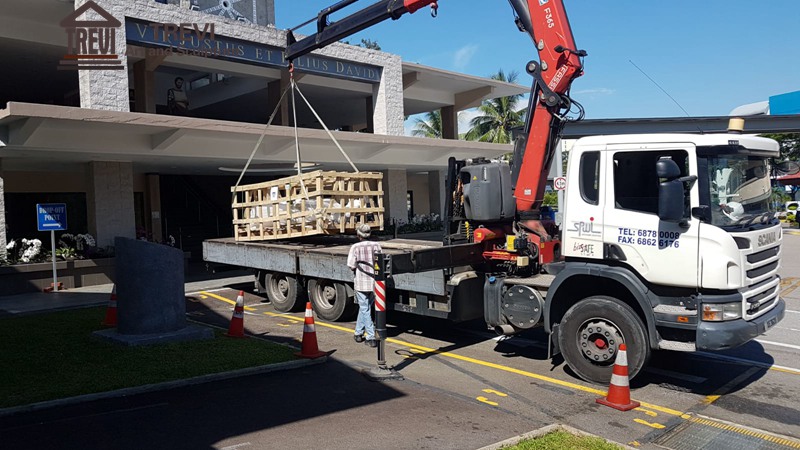 5. Customer Installation:
After the customer receives our Trevi fountain, he could install it on the selected site according to the installation drawings we provide. Tools such as cranes, steel bars and battens are necessary.
6. Feedback Shared by Customers:
It's great to have the feedback that customers have shared with us about the Trevi Fountain. The pure white Trevi Fountain architecture is so beautiful, holy and elegant in the picturesque environment of Bulgaria.
Green water, blue sky and white clouds form a beautiful picture, and our Trevi Fountain statues become a bright color and focus in it.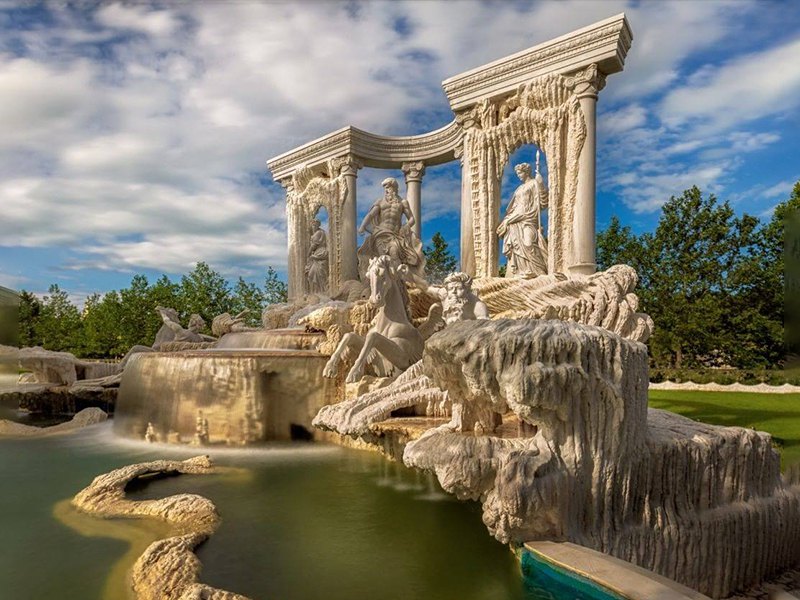 Surprisingly, there are also pretty girls taking pictures in front of the beautiful marble fountain. A purple dress girl in front of the fountain looks more elegant, intellectual and beautiful.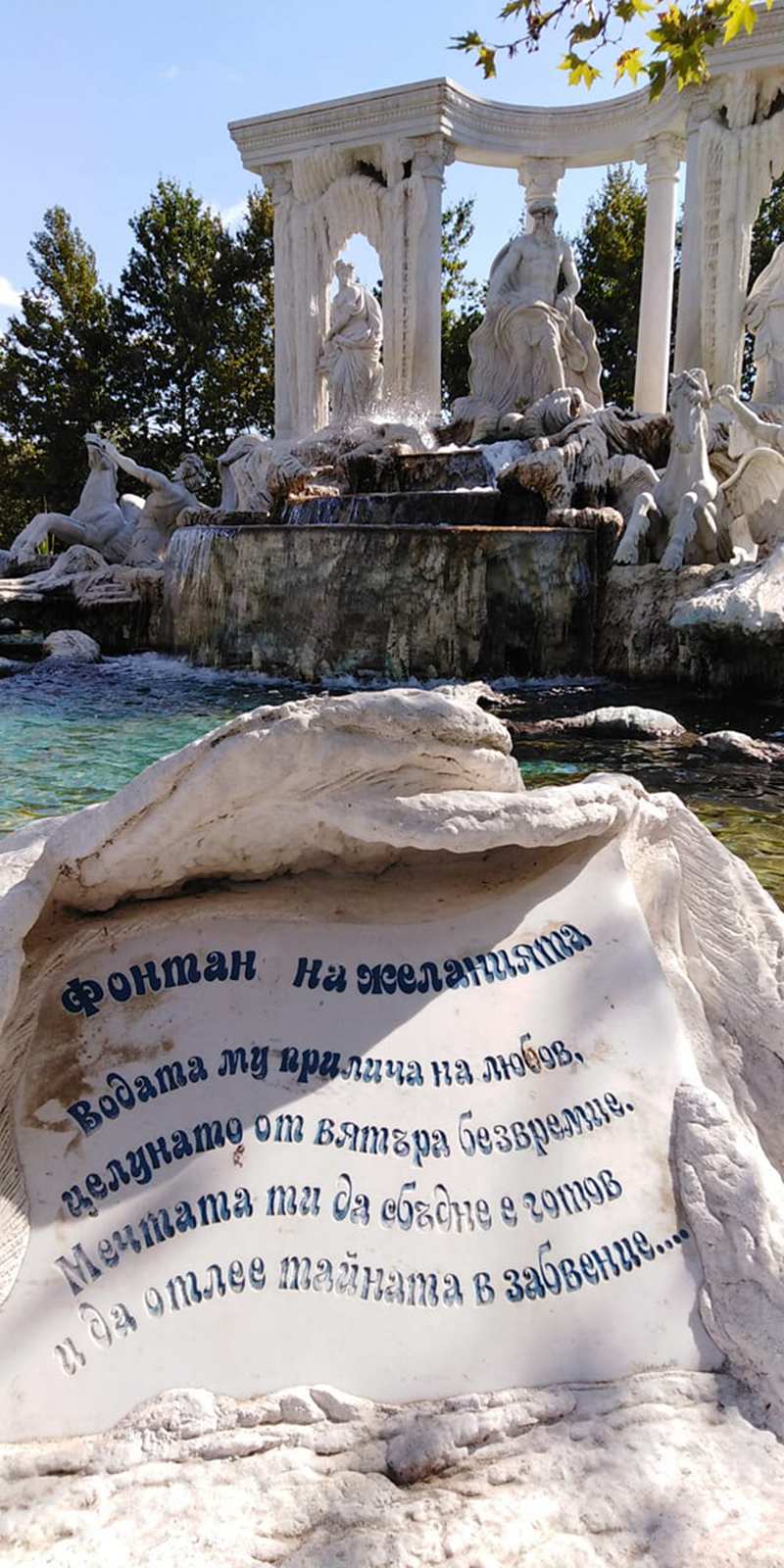 7. Director Dora's Visit:
Soon, our Director Dora went to Bulgaria to visit this client. Dora and the customer couple played games and ate Chinese dumplings together. Cheerful and happy smiles filled their faces, which infected us.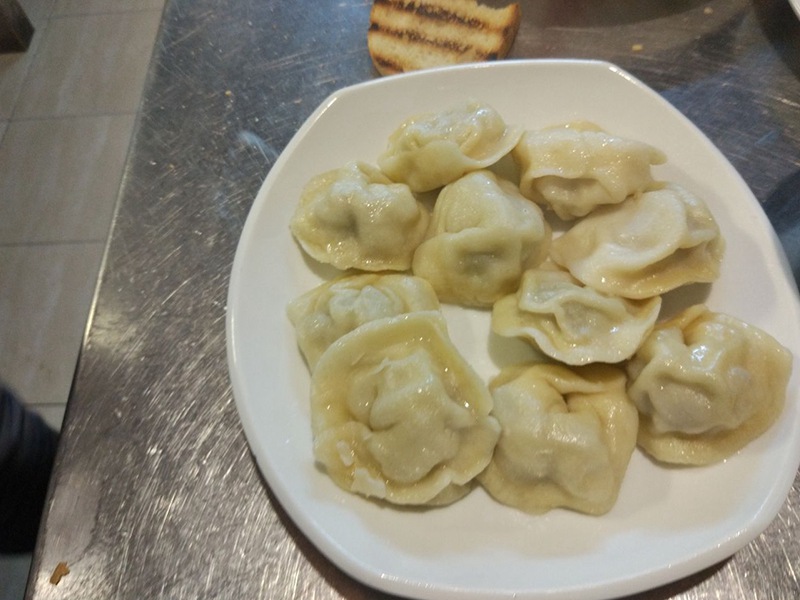 It is an unforgettable trip for Director Dora and our factory!